Asia/Pacific
Jul 1st, 2010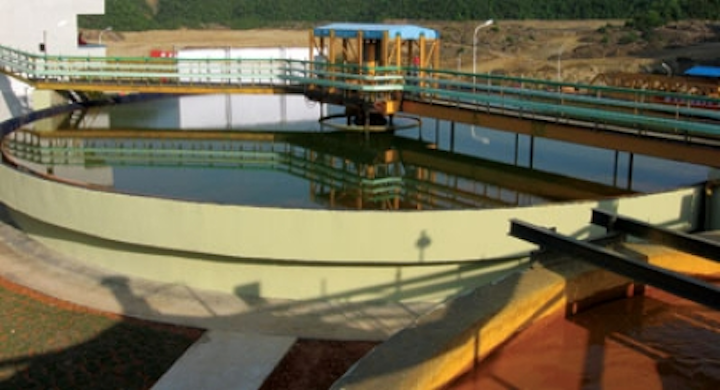 Cambodian water authority wins Stockholm Industry Water Award
The Cambodian Phnom Penh Water Supply Authority (PPWSA), under the leadership of general director Ek Sonn Chan, has been named the winner of the Stockholm Industry Water Award 2010 in recognition of its world class performance in water supply and self-sufficiency.
PPWSA and Chan were awarded for helping to refurbish the authority's supply system, introduce cost-effective billing and payment collection methods, as well as helping to provide water to almost all of the city's residents.
Prior to this work starting in 1993, decades of conflict left the water supply system running low up until the 1990s. By 1998, the PPWSA had provided clean drinking water to all households in the city area and by 2008, its customer base had increased nine fold, which led to higher profitability, according to the Stockholm International Water Institute. Water losses due to leakages in pipes and pumps declined from 72% in 1993 to 6% by 2008.
The International Award Jury said in its citation: "The PPWSA has successfully fought corruption and shown this can be achieved in a developing country on a large-scale basis using simple but effective management techniques that are based on well-accepted business principles and strategies.
"As a self-sufficient company, operating without subsidies from the state, PPWSA today provides 24-hour service and 90% coverage to a city of 1.3 million and fully recovers its costs as it continues to develop both its infrastructure and management."
Chan said: "Our future goals pave a challenging road ahead, as we aim to expand water provision at the same rates and standards to Phnom Penh's suburban areas and surrounding regions. We're working on reducing water loss from current 5.9% to 4% by 2020, which would place us in the same league as Singapore and Tokyo."
The Jury also said that the PPWSA has shown the developing world as a whole that large cities can expect "continuous access to clean water".
Chan added: "We provided an important role model for the development of our nation, Cambodia, which helped improve the country's image internationally after decades of strife and conflict. Developing nations must believe in their own people's capabilities to achieve their own goals," he said.
The PPWSA will receive the award during the World Water Week in Stockholm 2010, September 5-11.
---
GE partnership delivers mobile and industrial water solutions to India
A contract between GE and Indian waste management company Ramky Enviro Engineers will see ultra filtration (UF) and membrane bioreactor (MBR) technology used for wastewater treatment and recycling in India's industrial sector.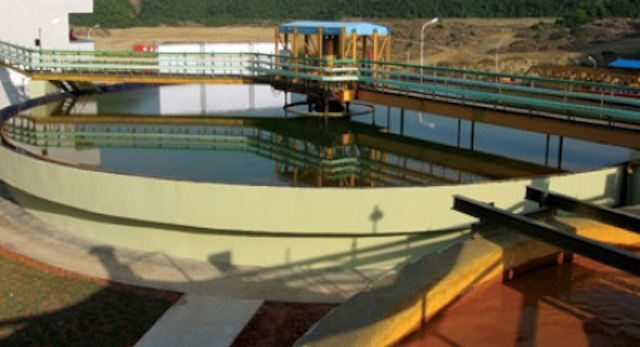 As part of the deal, both partners have started working with industry segments such as pharmaceuticals, textiles, automotive, non-ferrous metals and tanneries. Effluent treatment projects based on MBR and UF technologies have so far been installed at several sites including Pharma CETP, Pattancheru (Hyderabad), NTC, and Volkswagen India Ltd., Pune.
The partnership will also aim to develop the concept of mobile water treatment plants to the Indian water sector to help destinations facing emergency water situations.
---
Chinese mega power plant doubles thermal desalination capacity
China's new mega-electricity plant Tianjin SDIC has contracted water technology provider IDE Technologies to supply four additional Multi-Effect Distillation (MED) desalination units. Each unit will provide a production capacity of 25,000 m3/day of distillated water, for a total additional capacity of 100,000 m3/day.
The four additional MED units will double the plant's current water desalination capacity currently provided by four IDE MED units previously deployed, and will result in a total daily capacity of 200,000 m3/day, making it China's largest desalination plant.
Located near Beijing, the Tianjin SDIC power plant is being built to generate 4000 MW of electricity to meet the growing needs of Tianjin city and alleviate electricity shortages in northern China. The IDE units will provide the desalinated seawater required for use in the power plant's steam boilers, as well as drinking water for local residents. IDE Technologies said the ability of the MED units to re-use waste heat generated by the power plant reduces total desalination costs, while also minimizing the plant's discharge of heat into the atmosphere.
Avshalom Felber, CEO of IDE, said winning the contract will help strengthen the company's position in the "strategic" Chinese market and Asia Pacific region.
---
Ultra pure water system proves bright choice for world's largest solar factory in Malaysia
SunPower has selected GE to supply the new SunPower-AUO joint venture solar cell fabrication plant in Malaysia with an ultra pure water system to meet the needs of its manufacturing facility. The factory, said to be the largest silicon solar manufacturing in the world and ready for operation at the end of this year, is located 20 kilometers north of Melaka - a region that has previously experienced water shortages and drought.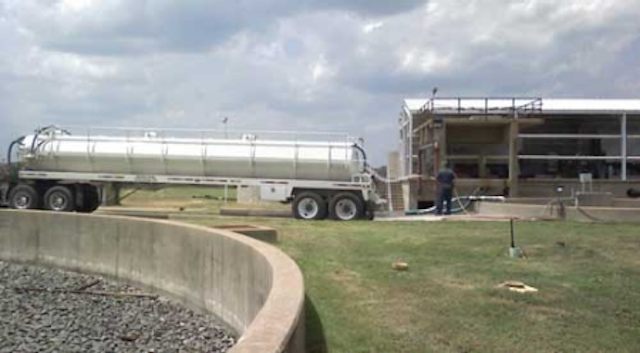 GE will design, supply and install an advanced ultra pure water system featuring its reverse osmosis (HERO) process.
The system, operating on a challenging and variable feedwater source, will provide 2,400 gallons per minute of ultra pure water for manufacturing. The selected water system aims to help the facility save more than 230 million gallons of water relative to other technologies, according to GE, which is enough to meet the daily water needs of more than 8,300 community residents.
Jeff Connelly, vice president, engineered systems—water and process technologies for GE Power & Water, said: "With operating efficiencies exceeding 90%, the HERO system will not only conserve water, but through advances in technology and its implementation, we'll also see an immediate positive return on environment for our customer."
---
Business as usual in Singapore
Analysis
By Tom Freyberg
This year's Singapore International Water Week witnessed an increased number of visitors, an impressive number of contracts signed and challenging targets set out by PUB.
The global water hydrohub has once again raised the stakes for the industry.

This year's Singapore International Water Week saw over S$2.8 billion worth of projects, tenders, investments and R&D MOUs awarded during the course of the show. This is up by 27% from last year's S$2.2 billion. The number of trade attendees, too, increased to over 14,000 from 85 countries/regions. These figures highlight key growth signs for the water sector and firmly cement the Singapore event, now in its third installment, on the map. The international water week proved that water is a priority for governments across the world, despite global economic uncertainty.
Several key contracts made up the S$2.8 worth of business agreed over the week. One of the biggest and earliest announcements came from PUB, Singapore's national water agency. Despite helping Singapore transform from a water scarce region to a global hydrohub in the space of a mere 40 years, PUB once again raised the bar. In its document - Water for All - the agency set out its water targets for the next 50 years up until 2060.
Dr Yaacob Ibrahim, minister for the environment and water resources, couldn't have summed up Singapore's progress to date any better. He said: "..as water is a strategic resource, we cannot just sit back and pat ourselves on the back".
Goals were set out for Singapore's four National Taps: water from catchments, imported water, NEWater and desalinated water. To help meet increased demands, it is expected that 50% of Singapore's water will be supplied through NEWater by 2060 and desalination will provide an additional 30% of its water supply.
Hot on the heels of the 'Water for All' mission statement PUB released a tender for the build of its second and largest desalination plant in Singapore. To be completed by 2013, the plant aims to add another 70 imperial million gallons of water a day to the nation's supply. As part of the tender, the successful bidder will enter into a 25-year water purchase agreement to supply desalinated water, starting from mid 2013.
As with Singapore's first major desalination facility, Black & Veatch will act as the consultant for the delivery of the new plant.Together with the SingSpring (a Hyflux group) desalination facility, Singapore will soon have 100 million imperial gallons of water from desalination sources.
Given Singapore's reputation for housing cutting edge technologies, the second desalination facility shouldn't be an exception. In light of this, several R&D projects in the area are looking at membrane technology. And another was signed during the course of the show; a research and development cooperation between global water chemicals company, Kemira, and the Singapore Membrane Technology Centre at the Nanyang Technological University (NTU).
Combined with the required expansion to its NEWater infrastructure, the necessary improvements will come at a cost; a challenge that Dr Ibrahim also highlighted. "Developing and tapping on these additional sources of water will incur higher costs," he said, before adding, "Hence, all of us will need to use water wisely to help manage water demand."
In 2006 the government confirmed that it would inject S$330 million into the environment and water industry to identify it as a key growth area. Allocated for the five-year period between 2006-2011, it remains to be seen what level of funding will be granted going forward from 2011 onwards.
Challenging targets, with a holistic approach to water management and the right investment, were the key ingredients that boosted Singapore to the forefront of the water sector. It's clear that these new targets, partnered with a strong political will, could help push it even further ahead.
---
- Editor's note: For the full line up of video interviews conducted by WWi during Singapore International Water Week, please visit: http://www.waterworld.com/index/video-gallery.html
More Water & WasteWater International Current Issue Articles
More Water & WasteWater International Archives Issue Articles