Europe/Middle East
Jul 1st, 2010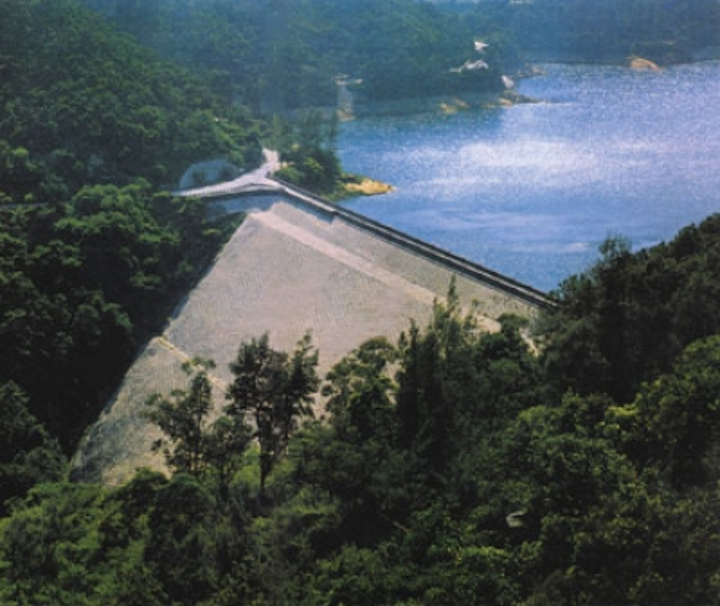 London's Olympic Park stays ahead in race against floods
One of the UK's major water utilities has finished work on its largest sewer flooding programme helping to bring relief to approximately 800 homes and businesses close to the London 2012 Olympic Park.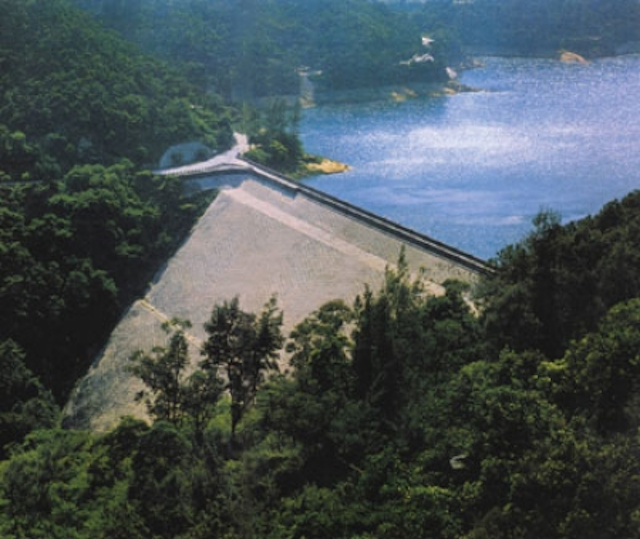 The £80 million West Ham Flood Alleviation Scheme involved the construction of a 3.3km long, 2.8m diameter bored tunnel, approximately 4km of smaller feeder tunnels, 32 shafts to intercept storm flows from Victorian sewers and a new pumping station. AECOM carried out the reference design and site supervision for the main £70 million Design and Construct Contract, built by Costain, and in addition carried out the detailed design for an associated £10 million contract, constructed by Barhale.
Two further inter-linked schemes, worth approximately £12 million, have also been designed by AECOM, with the expectation that these will protect an additional 100 properties from sewer flooding by the end of 2010. Sophisticated 2D hydraulic modelling techniques were used to help predict where water escaping from the sewer system would flow during a storm.
John Sweetnam, AECOM project manager, said: "Urban sewer flooding like this is extremely unpleasant for those affected and is unfortunately becoming more common in major cities due to aging infrastructure, loss of green spaces and climate change."
He added: "The work we have done in West Ham has enabled us to enhance our deep understanding of this problem and could provide a model for future flood alleviation projects in the UK and throughout the world."
---
DHV secures multi-million euro contact in the Netherlands
Dutch water board Veluwe and engineering consultancy DHV have signed a Design & Build contract with a value of approximately 15 million euro for the replacement of an existing wastewater treatment plant in the Dutch town of Epe.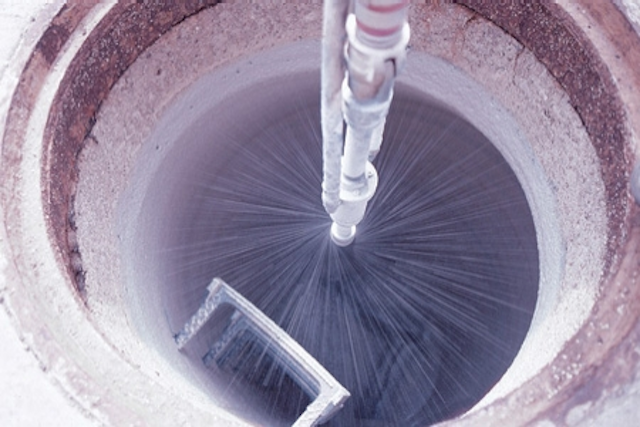 DHV will replace the existing system with its Nereda plant technology which it said will help double the plant's treatment capacity.
Expected to be operational by mid-2011, the system will use "special microorganisms which do not grow in 'floc structures', said the company, but in concentrated, compact granules.
Douwe-Jan Tilkema, head of the water treatment department at Water Board Veluwe, said: "This allows for more effective and efficient wastewater treatment, significantly reducing the consumption of energy and chemicals as well as the plant's footprint."
The contract signing followed the technology being used in pilot projects and demonstration plants in the Netherlands, South Africa and Portugal. The Nereda technology was first developed in the 1990s by researchers working at Delft University of Technology, continued under the auspices of the National Nereda Research Program, a joint venture of the Dutch Foundation for Applied Water Research (STOWA), Delft University of Technology, DHV, and six water control boards.
---
Dry weather forces major UK utility to obtain drought permit
Decreasing reservoir levels and low rainfall has forced major UK utility United Utilities to apply to the Environment Agency for a drought permit. This would give permission for the company to continue to take water from the lake down to 1.70m below the overflow level. The extra water would be used to maintain water supplies to customers and maintain flows into the River Ehen.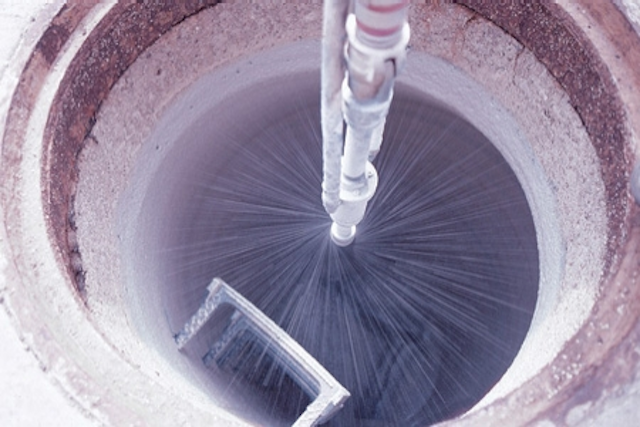 Under normal circumstances the company can take water as long as the lake is no less that 1.35m below the overflow level into the River Ehen.
A legal process will follow United Utilities applying for the drought permit before the environmental regulator will make its decision.
John Sanders, United Utilities water regulation and strategy manager, said: "It's been an unprecedented period of dry weather since December 2009, and we need to take action now so we can tap into available water resources if the dry weather continues."
The utility has since introduced a hosepipe ban in the North West region.
---
Water and Climate Coalition launched
Several global organisations including the Stockholm International Water Institute have joined together to highlight the role of water in the context of climate change. The Water and Climate Coalition, formerly known as the Global Public Policy Network on Water Management (GPPN), sets out to prioritise water resources management in climate change policy.
Launched alongside the recent climate talks in Bonn, Germany, the alliance includes: World Wildlife Fund (WWF); Stakeholder Forum; Stockholm International Water Institute (SIWI); Chartered Institute for Water and Environmental Management (CIWEM); International Union for the Conservation of Nature (IUCN); Freshwater Action Network (FAN); Global Water Partnership (GWP); Progressio and the University of North Carolina (UNC) Water Institute.
A statement issued by the coalition said: "Integrated water resources management (IWRM) builds social, economic and ecological resilience to climate change by taking into account the competing demands on water and the need to guarantee minimum environmental flows.
"Effective water allocation systems supported by participatory water governance and fair water rights help enable flexible responses to risks and uncertainty caused by climate change. IWRM enables a holistic approach to water management that also takes into account the impacts of land-use and land-use change."
The Secretariat of the Water and Climate Coalition will be run by Stakeholder Forum and SIWI.
More information about the Water and Climate Coalition can be found at: http://www.waterclimatecoalition.org/
---
Overall increase in quality of UK Bathing Waters, claims EU annual report
Nearly all of the UK's bathing areas (coastal, rivers and lakes) met with EU minimum standards in 2009, according to the annual bathing water report from the European Commission and the European Environment Agency.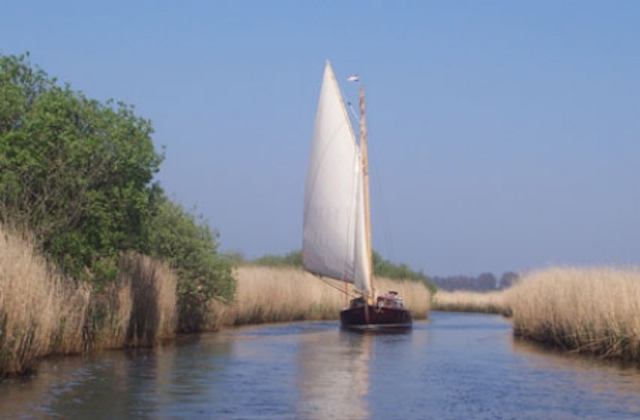 The report showed that over 97% met the standards and 80% of these waters were found to adhere to more stringent guide values, which showed an overall improvement of 10% since 2008 in this top category.
With 608 bathing waters, the United Kingdom accounts for around 2.8% of the reported bathing waters of the European Union. Within these 608 sites the mandatory values were met for 97.1% of the coastal bathing waters. This is an increase of 1.6% compared to the previous year. Furthermore, 80% of all bathing waters tested met the more stringent guide values, which is a significant increase of 10.9%. A total of 14 bathing waters (2.3%) were non-compliant with the mandatory values, compared to 24 (4%) in 2008.
Since the start of reporting in 1990, no coastal bathing water had to be closed during the season. All 12 freshwater bathing waters met the mandatory values in 2009 compared to 11 (91.7%) in the previous year. Four of these freshwater bathing sites (33.3%) met the more stringent guide values.
Across the rest of Europe results were not so positive. Between 2008 and 2009 there was a slight deterioration in the number of bathing waters meeting minimum standards, with reductions of less than 1 percentage point (pp) for coastal sites and 3 pps for inland bathing waters. Compliance with the more stringent 'guide values' between 2008 and 2009 increased by slightly less than 1 pp for coastal sites to reach 89% but decreased by less than 3 pps for inland waters to 71%. Such annual fluctuations are said to be not unusual by the standards of recent years.
Janez Potocnik, European Commissioner for the environment, said: "Over the last thirty years, EU and national legislation has significantly improved the quality of Europe's bathing waters but our work does not end here. Despite our decade-long track record of high quality, we need to keep up the effort constantly to both improve and maintain what we have achieved."
Professor Jacqueline McGlade, executive director of the European Environment Agency, added: "Further improvement to Europe's bathing water quality requires citizen involvement. This means, first and foremost, finding out and understanding the current state of our environment and then demanding cleaner water from relevant authorities. Our web-based tools provide citizens easy access to environmental information as well as a platform to voice their observations."
Almost all the coastal bathing sites in Cyprus, France, Greece and Portugal complied with the more stringent guide values and only 2% of EU coastal bathing sites were banned in 2009, mostly in Italy. Although inland bathing sites show greater variation in water quality, a large majority of the inland sites in Finland, France, Germany and Sweden also complied with guide values.
By 2015, EU Member States will have to comply with even stricter and more ambitious requirements laid out in the New Bathing Water Directive (Directive 2006/7/EC). This Directive requires more effective monitoring and management of bathing waters, greater public participation and improved information.
Member States have until 2015 to implement the new Directive fully but fourteen Member States (Cyprus, Denmark, Estonia, Finland, Germany, Hungary, Latvia, Lithuania, Luxembourg, Malta, the Netherlands, Slovakia, Spain and Sweden) already monitored their bathing areas during the 2009 bathing season, according to the new Directive's requirements.
The UK's individual (and other EU bathing) sites' results can be viewed on an interactive website developed by the European Environment Agency called WISE (Water Information System for Europe). The website can be found at: www.water.europa.eu.
More Water & WasteWater International Current Issue Articles
More Water & WasteWater International Archives Issue Articles