Middle East Gears Up for Water Reuse Technologies
The market for water reuse is on the verge of major expansion. That is the judgement of Global Water Intelligence (GWI) in its 2009 report on global water reuse.
Mar 1st, 2010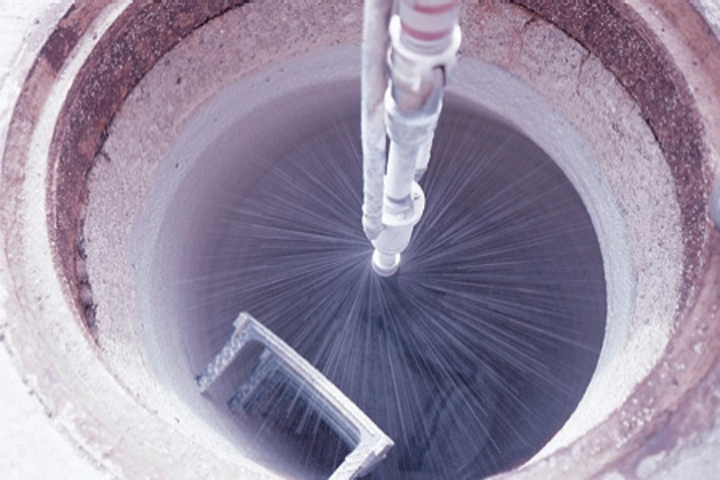 Despite being predicted to become the third largest water reuse market in the world, Saudi Arabia currently reuses 18% of the wastewater it produces daily. Nadia Abboud addresses the challenge the country faces and provides advice on building a successful wastewater reuse programme, including technology examples from China and the USA.
The market for water reuse is on the verge of major expansion. That is the judgement of Global Water Intelligence (GWI) in its 2009 report on global water reuse. Between 2009 and 2016, it is expected that capital expenditure on advanced water reuse will grow at an annual rate of 19.5%. GWI cites four major factors creating growth in the water reuse sector:
• Pressure on the world's water resources driven by climate change and population growth

• Growth of cities, creating greater stress on water resources and sanitation systems

• Environmental concerns have curtailed other solutions to water scarcity, including the construction of large dams and desalination

• New, proven technologies that have been proven to safely treat reclaimed water to be blended in reservoirs or aquifers for potable purposes.
GWI also notes a growing use of reused water in applications other than the traditional agricultural market. Increasingly, urban water reuse is helping to reduce urban water stress and provide a higher return on investment to users of water reuse technologies.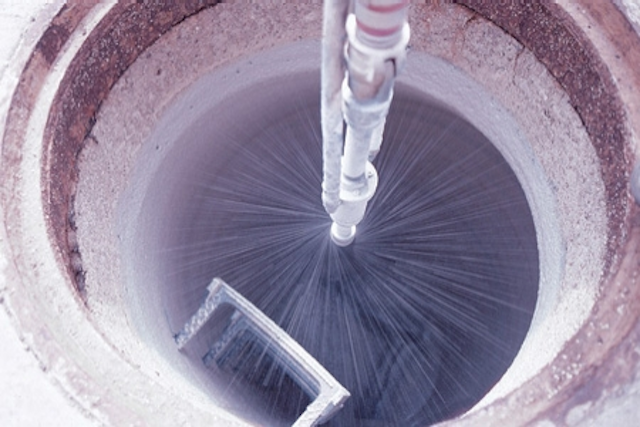 While 5% of the world's population resides in the Middle East and North Africa, the region has less than 1% of the world's available water supply. These startling statistics demonstrate that water scarcity is a major threat to the region.
MEED, a provider of Middle East business intelligence, estimates that sewage treatment capacity will have to more than double over the next six years in order to accommodate the region's economic growth. While the global recession has impacted Middle Eastern countries, growth remains dynamic among the GCC (the Cooperation Council for the Arab States of the Gulf), which includes Bahrain, Kuwait, Oman, Qatar, the United Arab Emirates and Saudi Arabia.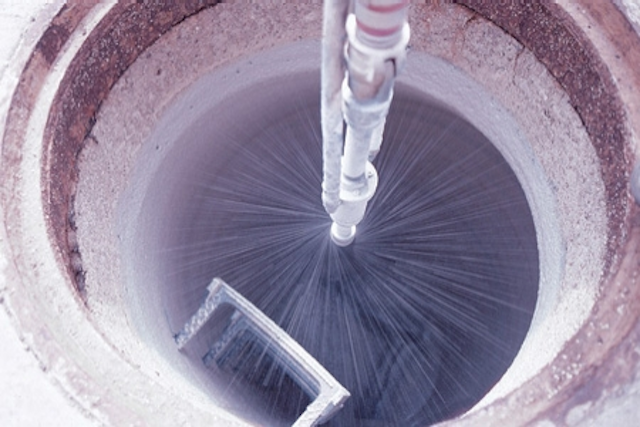 Water reuse technologies are emerging as a vital solution to the region's and the world's water shortage challenges. With proper treatment, seawater and wastewater can be reused for beneficial purposes such as drinking water, agricultural and landscape irrigation and industrial processes, enabling communities and countries to stretch limited freshwater supplies. More than 70% of wastewater is reused in many GCC countries, and many of these countries are aiming for 100% reuse of treated sewage effluent within the next few years.
Saudi Arabia is the third largest consumer of water per capita in the world. In the next several years, it also is expected to become the third largest water reuse market in the world after the United States and China, according to the Sustainable Water Alliance. Currently, only about 18% of the 1.84 million m³ of wastewater the country processes daily is reused.
In order to tap this potential market more effectively, Saudi Arabia has made significant changes to its water sector regulatory system to make it more investor friendly. These changes have also enabled the creation of organisations such as the National Water Company, which is planning to invest some USD $23 billion in Saudi Arabia's sewage collection and treatment infrastructure over the next 20 years. This investment aims to increase wastewater network coverage to 100%, up from the current coverage level of 45%.
Advancing wastewater technologies have empowered Middle Eastern countries to set their sights on dramatically increased reuse targets. The key to the success of a wastewater reuse program is tertiary filtration, capable of consistently producing a high quality effluent while enhancing the disinfection process - both chlorination and UV - and improving water quality. Good tertiary filters offer the benefit of lowering total suspended solids (TSS), turbidity and biological oxygen demand to meet the required discharge permits. From the standpoint of cost and technical efficiency, biological treatment has proven to be an excellent tertiary treatment technology for reuse applications.
As Middle Eastern countries seek to deal with their water shortages through reuse and recycling technologies, it can be useful to draw upon the experiences of other countries – such as the United States and China.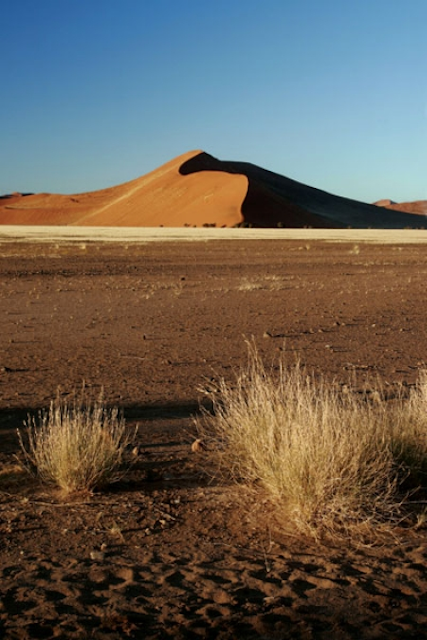 The TETRA® biofiltration systems, designed and offered by Severn Trent Services, have been installed throughout the world for organic oxidation, nitrification and denitrification in secondary, tertiary and advanced wastewater treatment applications for more than 20 years.
In Pinellas County, Florida's most densely populated county, water conservation and efficient use of all water resources is facilitated by the South Cross Bayou Water Reclamation Facility (WRF). The permitted advanced wastewater treatment facility (AWTF) uses a tertiary treatment process to treat an average daily flow rate of 33 MGD. The South Cross Bayou Water Reclamation Facility cleans and treats wastewater to meet reclaimed water standards of 5-5-3-1. In Florida, advanced wastewater treatment standards require an effluent quality which is no more than 5 ppm BOD, 5 ppm TSS, 3 ppm (or mg/l) TN and 1 ppm Total Phosphorus (TP). Pinellas County has two wastewater treatment facilities, the W.E. Dunn WRF to the North and the South Cross Bayou WRF serving the southern part of the county. The 33 MGD Pinellas County South Cross Bayou AWTF has a peak flow rate of 66+ MGD. In an effort to meet required standards, the facility uses twelve TETRA 9'-8" wide x 85' long deep bed filters with 6' of media each. The DeepBed™ Denite® system is a fixed-film biological denitrification process that also serves as a deep bed filtration system capable of removing suspended solids.
In recent years, China has experienced continuing population growth and rapid industrialisation that has outpaced environmental regulatory measures. As the country's dynamic growth continues, so does the need for its precious water resources. From 1995 to 2030, residential demand for water is projected to increase from 31 billion tonnes to 134 billion tonnes. The demand for water by industry is projected to grow even faster, from 52 billion tonnes to 269 billion tonnes.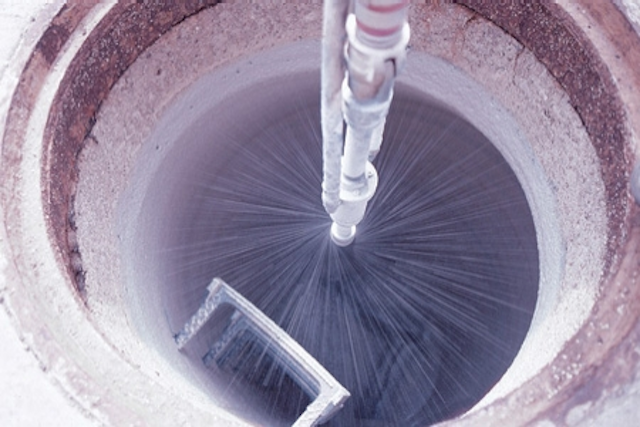 As such, the Chinese Central Government has enacted a number of regulatory measures to create sustainable economic development through the management of natural resource consumption and environmental degradation. One of the more significant wastewater-related measures is the Class IA discharge standard of pollutants for municipal wastewater treatment plants (GB18918-2002), effective as of July 1, 2003. Among the standard's more stringent effluent parameters are for effluent BOD to be reduced to <10 mg/L, ammonium-nitrogen (NH4-N) to <5 mg/L and total-nitrogen <15 mg/L.
Finding the most cost-effective treatment system capable of meeting the new effluent criteria is a particular challenge in many Chinese municipalities. Financial resources are limited and land available for development is scarce. While many physical, chemical and biological treatment methods are capable of removing organics and nitrogen from water or wastewater, system costs and land availability are critical determining factors. The TETRA biological wastewater systems are producing a final effluent capable of meeting China's new effluent discharge regulations or as required for wastewater reuse.
In 2008, a full-size Denite treatment plant with an average wastewater flow of 20,000 m3/day was designed and installed at the Jiashan Yaozhuang wastewater treatment plant in Jiashan City, located in southeast China's Zhejiang Province.
The Middle East is at the epicenter of global concerns about water shortages and water and wastewater treatment capacity. As countries in the region work to expand their wastewater treatment infrastructure and increase reuse capacity, biological filtration processes will be an effective treatment solution for a variety of applications.
Author's note: Nadia Abboud is marketing manager, water purification, for Severn Trent Services.
More Water & WasteWater International Current Issue Articles
More Water & WasteWater International Archives Issue Articles