Worldwide News
Mar 1st, 2010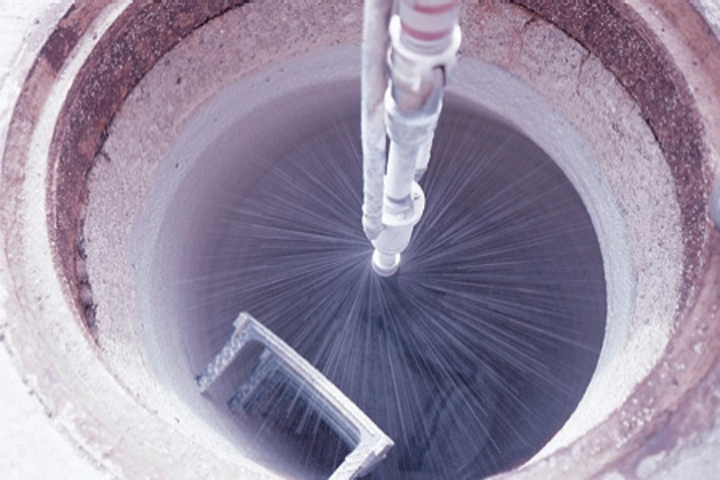 Call for innovation
Debate rages on over UK water regulations
The UK will need to undergo a "fundamental change" in regulation and open the door to "groundbreaking" water treatment technology if it is to move towards sustainability, according to the Chartered Institution of Water and Environmental Management (CIWEM).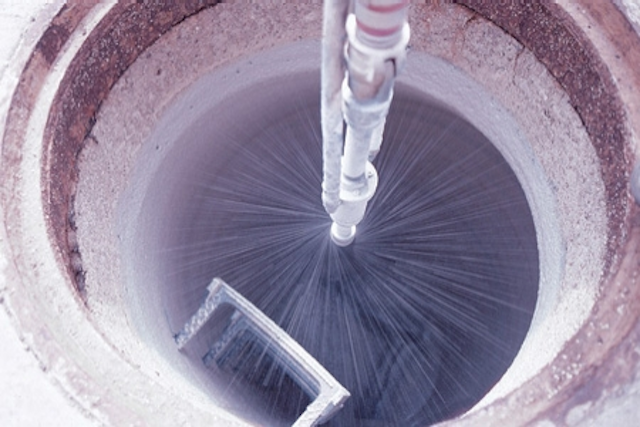 The UK water sector has benefitted from high levels of investment in recent years to improve water quality but has lacked new technology in water treatment and supply, or in demand management, the institution said.
A recent survey carried out by CIWEM revealed that 87% of people asked supported a "comprehensive review" of the financial regulation of water to encourage innovation, incentivise water conservation, integrate water management with environmental policy and legislation and to address future challenges.
Currently, innovation is not supported effectively and the take-up of innovation by the industry in a key concern, the respondents said.
CIWEM said the nature of water regulation and the industry's structure make it "difficult" for industry competition and for new processes to be approved and implemented.
Justin Taberham, director of policy at CIWEM, said: "Current regulatory models are not seen as fit for purpose and have significant flaws including inflexibility and a 'boom and bust' business and asset management cycle. They do not encourage engagement with the public, stall innovation and are price rather than sustainability driven."
Furthermore, the organisation said that increased competition will only add to the current problems of companies not charging customers for the "true value of water".
CIWEM added that it would also like to see Ofwat, the water services regulation authority, given responsibilities for promoting the delivery of integrated water, wastewater and environmental services, not just water and wastewater services.
Speaking to WWi, Noel Wheatley, head of environment and water quality at Ofwat, said: "We need to make sure that our approach to regulation can meet the challenge of sustainability in the face of climate change, population pressures, environmental standards and customer expectations". Ofwat said it would be shortly announcing a "fundamental review" of water sector organisation.
Scottish water regulator calls for UK to follow retail competition model
Businesses across England and Wales could benefit from cheaper water rates if the countries adopted a similar competitive framework operating in Scotland and the case for "keeping things like they are" is a "weak one", according to the Water Industry Commission for Scotland (WICS).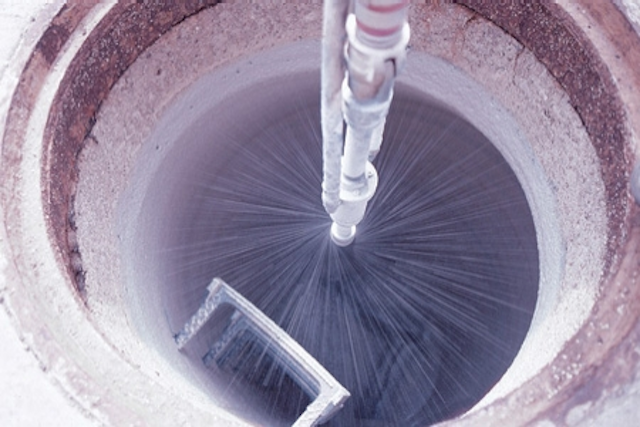 The comments were made ahead of the two-year anniversary of the introduction of a competitive water market for businesses in Scotland.
This follows a retail competition structure introduced in April 2008 in the Scottish waste and sewerage market, which gave all 130,000 business, public sector and other organisations the right to choose their supplier.
From this date, five "active retailers" including Business Stream (subsidiary of Scottish Water), Osprey (subsidiary of Anglian Water); Wessex Water, Santec and Aimera could compete for water contract tenders from businesses in Scotland.
Talking about the benefits the competitive model has brought to Scottish businesses over the last couple of years, Alan Sutherland, chief executive of the WICS told Water & Wastewater International (WWi): "A couple of years ago I would have predicted that retailers would be mainly competing on price. There has been a bit of that and a small percentage of businesses are getting lower prices for their water, but the real difference is the type and level of services offered to companies.
"Retailers are now more proactive and going to customers to ask how they can help them save money. There has been a change in water services."
However, Sutherland said that businesses in England and Wales could benefit from adopting a similar competitive model to Scotland.
"Clearly the difference between Scotland, England and Wales is that all businesses in Scotland now have a choice of water retailer," he said. "In England businesses don't have a chance to renegotiate price. I think obviously it would be good for business customers in England and Wales to follow the same line as in Scotland and show interest in a similar model."
He went onto say that: "The case for keeping things like they are is a weak one."
The chief executive said there have been disgruntled customers in England where their water retailer has offered better prices and benefits to businesses north of the border in Scotland, due to the competitive market.
He said: "There was the example of a licensed buyer south of the border that decided it would look to target customers in Scotland. The unintended consequence was that customers in England questioned why they were not getting the same level of service as those operating in Scotland. Customers are fully aware of the benefits they are missing out on when there's a big difference."
Sutherland highlighted findings set out in the Cave Review, published in April 2009, which called for water companies to be obligated to ensure they supply "customers at best value". It said that Ofwat, the water regulator in England and Wales, should enforce this obligation.
Sutherland said the WICS has had visits from countries such as India, Malaysia, Egypt and China interested in the competitive model.
Editor's note: Alan Sutherland will be presenting a paper on the 'Competitive Market, two years on' at the IWEX seminar theatre, part of Sustainabilitylive! in Birmingham, UK on April 20-22.
Wärtsilä and Trojan Technologies join forces for ballast water technology
Wärtsilä and Trojan Technologies have signed a joint agreement to develop, market and distribute a UV technology to treat ballast water from ships.
Expected to enter the market at the end of the year, the ballast water treatment product is presently in pre-production, with third-party validation to take place in late 2010.
The proposed UV technology is expected to process ballast water that is used to stablise vessels when not fully loaded, where water is taken in when a ship unloads cargo, and released when it is loaded again.
The partnership has been forged following what Wärtsilä described as "changing regulations in the marine industry" driving the need for new ballast water treatment products.
Demand for ballast water treatment processes has risen following the adoption of the International Convention for the Control and Management of Ship's Ballast Water and Sediments in 2004.
This convention aims to address the issue of the so called 'invasive marine species'- aquatic organisms carried around the world in the ballast water tanks of ships.
Roger Holm, vice president, Solutions Management, Wärtsilä Services, said: "Ballast Water Treatment is becoming an important item on the environmental agenda for our customers, and therefore also for us. Moving into this field is a natural step for Wärtsilä, and one that continues the development of our Environmental Services portfolio."
Estimates from industry analysts Frost & Sullivan predict cumulative investments of over $30 billion are expected to be made into ballast water treatment systems (BWTS) over this decade and investments will concern more than 57,000 maritime vessels that will require a ballast water treatment system
Editor's note: for further information on the global water ballast market, please turn to pages 14-16.
Danish funds to improve water supply in Bangladesh
Denmark is set to fund Bangladesh by more than $100 million in loans to help improve water supply in Dhaka city, according to the Danish embassy.
The funding will be used for the construction of a large water treatment plant at Sayedabad in the capital.
Constructed under a three-year project, the plant will be financed by mixed credits from Denmark and it is part of the partnership agreement between the Bangladesh government and five main development partners to provide assistance to urban water supply and sanitation.
Taqsem A Khan, managing director of Dhaka Water Supply and Sewerage Authority (DWASA), said: "The government is highly committed to improve the critical water supply situation in the capital and we are very pleased that this important new project will now commence after signing the commercial contract with the contractor."
UK water engineer awarded for flood management scheme
A UK site engineer from a water utility has scooped an award for help in a flood alleviation scheme that can help store millions of litres of water after intense rainfall.
Nathan Dove, a site engineer at Wessex Water, won the Young Persons' Network of the Pipeline Industries Guild, Wales and west branch paper competition for his presentation on the construction of a bifurcation chamber for a sewerage scheme in Bristol.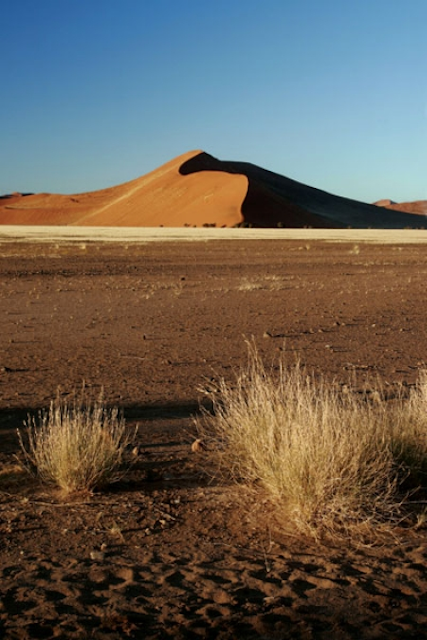 The £3 million flood alleviation scheme involved constructing two below ground storm storage tanks large enough to store 2,000,000 litres of waste water after periods of intense rainfall.
Dove created a design for the scheme which reduced the duration of the construction programme by two weeks and resulted in estimated savings of £20,000.
A large and complex manhole was constructed onto an existing sewer by using a pre-formed plastic chamber tied into an existing Victorian brick culvert.
South-Korean tunnel uses Beele Engineering's sealing system
Beele Engineering's Dynatite sealing system has been selected for the immersion tunnel near the South-Korean city of Busan.
The 3.2 kilometre Geoje Fixed Link tunnel connects the second capital of South Korea, Busan, with the Geoje peninsula, estimated to reduce the travel time between the two from two and a half hours to just 50 minutes.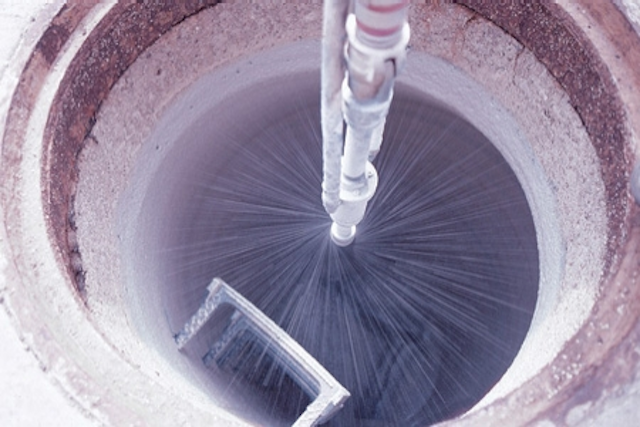 Prior to the field application, tests were carried out to determine the maximum pressure load of the required sealing plug. The plug was tested under a pressure load of 1400 kg (14 kN). The pressure test was said to be continued with higher loads to determine the max. compression of the plug.
The company said the system was developed for applications where such a high degree of tightness is required.
B&V expands water operations in China
Black & Veatch is planning to double the size of its operations in Shenzhen over the next couple of years following the opening of a new, expanded office in the Chinese city.
The company, which currently works in Beijing, as well as four project offices around PR China, said the expansion would "provide greater capabilities to serve its clients who provide water to millions of people in China".
Alan Man, vice president and managing director of Black & Veatch's North Asia Pacific water business, said: "By the end of 2011, we plan to significantly increase the number of professionals in our Shenzhen office. This important investment will ensure that we enhance our water service offerings locally, in Hong Kong and globally."
TAN Seng Chai, vice president and managing director for Asia Pacific water business operations, said: "The Black & Veatch Shenzhen office was first established to support our water business in Hong Kong. We have now built up a baseload of work from clients in Shenzhen and will also bring global projects for our Shenzhen professionals to work on."
VWS Envig Wins Refurb contract for South African desalination facility
Veolia Water Solutions & Technologies subsidiary, VWS Envig, has been awarded a contract to refurbish an existing Reverse Osmosis (RO) sea water desalination plant for the Albany Coast Water Board (ACWB) at Bushmans River Mouth, next to Kenton-on-Sea in South Africa.
Once the refurbishment is completed, the ACWB desalination plant is expected to produce 1800m3 of drinking water per day.
The contract will involve maintaining a supply of portable water while the existing plant is being refurbished, the supply of a new RO skid, as well as the integration and optimisation of existing plant and equipment. The project also includes the implementation of energy saving devices to improve efficiency and reduce operational costs, as well as the running and maintenance of the plant for a year.
"The upgrade of the desalination plant is an important project, as it serves the Ndlambe Municipality, which in turn services a population of around fifty thousand people," said Gareth Kearns, project engineer at VWS Envig.
Implementation of energy recovery devices and a pressure exchanger are expected to reduce the RO's plant's energy requirements by almost 30%.
The plant is expected to be ready for operation by the end of March 2010. VWS Envig will then operate and maintain the facility for a thirteen month period under an operations and maintenance contract.
VWS Envig said the project has been challenging and its design team needed to consider means by which to implement modern solutions and technologies into existing plant infrastructure. The project engineer went on to say: "With a greenfield project it's easy to stipulate, design, and build facilities which meet the exact requirements of the equipment being installed. A brownfield project on the other hand requires that you adapt your equipment and installation techniques to meet the requirements of the existing infrastructure."
In addition to the improved RO trains, VWS Envig will supply five micron bag filtration for membrane pre-treatment; the Hydrex 4104 solution for chemical dosing – an anti-scalant which prolongs RO membrane life; spiral seawater reverse osmosis membranes and a common Clean In Place (CIP) membrane cleaning system. Duplex stainless steel 2507 has also been selected for high pressure piping.
Kearns added: "In a similar fashion, we have introduced a turbine-based energy recovery device to the smaller new RO3 train. The turbine device still manages to convert pressure back into energy at an impressive efficiency."
Europe/Middle East

Three Companies join forces to Form Arabian Japanese Membrane Company
Two Japanese companies and a local Saudi company have joined in a SR1.3 billion partnership to form a joint venture to facilitate water desalination projects in Saudi Arabia.
ACWA Holding, Toyobo and Itochu Corporation signed the agreement with the aim to manufacture reverse osmosis membrane elements for seawater desalination.
The new company, Arabian Japanese Membrane Company, was signed in Saudi Arabia in the presence of the water and electricity minister, the deputy minister of commerce and industry, Khalid Al-Sulaiman and Tawfig Alrabiah, director general of Saudi Industrial Property Authority (MODON).
Commenting on the increase in desalination, the minister was reported to have said: "There is a 20% worldwide increase in the demand every year."
Mohammed Abunayyan, chairman of ACWA Holding, said that the new company would be the first manufacturing facility in the Middle East and North Africa. It will be located in Rabigh Technical Park, 150km north of Jeddah on the Red Sea. "The manufacturing facility with production is scheduled to begin in March 2011 localising the vital and the latest technology from Toyobo."
The partners estimate the total investment in the next decade will be about SR1.32 billion. The company headquarters and the manufacturing facility will be in Rabigh, while a sales office will operate from Riyadh.
Toyobo president Ryuzo Sakamoto said the company would manufacture reverse osmosis membrane elements for desalination using hollow fiber technology.
He said: "The membranes manufactured will supply potable water to Saudi Arabia which is considered the largest country in the world to utilise seawater desalination technology due to the scarcity of natural water resources."
Amitech secures pipe contract in Brazil
Manufacturer Amitech has secured four public contracts to supply Brazilian company, Embasa, with over 57km worth of FRP pipes.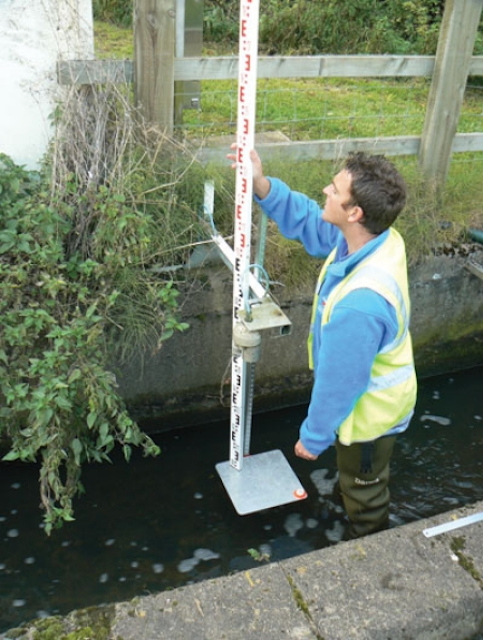 One of the secured contracts involved the construction of an integrated water supply system in the city of Jacobina, in the state of Bahia. This included the delivery of 32 km of pipes of 350 mm diameter and nominal pressure of 20 kgf/cm².
The municipality of Conceição do Coité also took delivery of almost 18km of pipes, measuring 400mm with the same nominal pressure of 20 kgf/cm².
Rodrigo Almeida, Amitech's sales coordinator for the North and Northeast regions, said: "Although the biddings contemplate cast iron pipes, HDPE and FRP, only reinforced polyester pipes were participating, thanks to its increased competition over other materials. These latest biddings granted Embasa a 20% savings in material."
AEROMIX wins contract to supply water treatment units across Trinidad and Tobago
Water and wastewater treatment equipment supplier AEROMIX Systems has won a contract to supply five containerised water purification systems to WASA (Water and Sewerage Authority) of Trinidad and Tobago.
These water systems are set to each deliver 500,000 gallons per day of potable water to five key locations throughout the islands.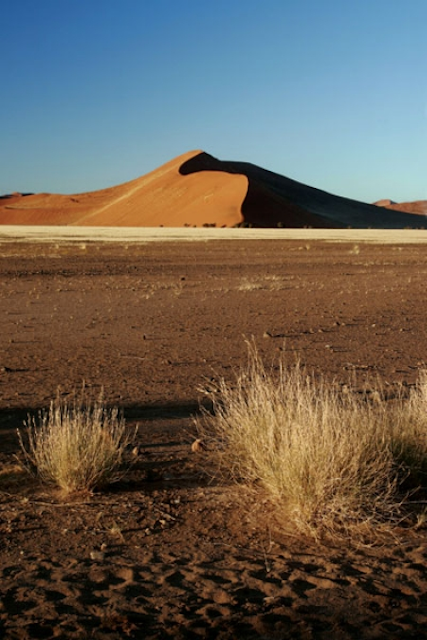 The company said the purified water meets World Heath Organisation standards and the systems will arrive completed, assembled, plumbed, wired and tested.
According to the firm, typical systems include coagulation and floculation lamella plates settling, sand and activated carbon filtration, polishing 5 or 10 micro cartridge filters, followed by chlorination or UV.
Water wars
Melting glaciers could increase water struggles across Asia.
Retreating glaciers in the Pamir Mountains could lead to greater water shortages and potential disputes in Tajikistan, according to a report released by Oxfam.
The report, Reaching Tipping Point? Climate Change and Poverty in Tajikistan, revealed that the country's glaciers, mainly found in its Pamir Mountains that make up part of the Trans-Himalayan range, are retreating and could lead to greater water shortages and potential disputes in the wider region in the future.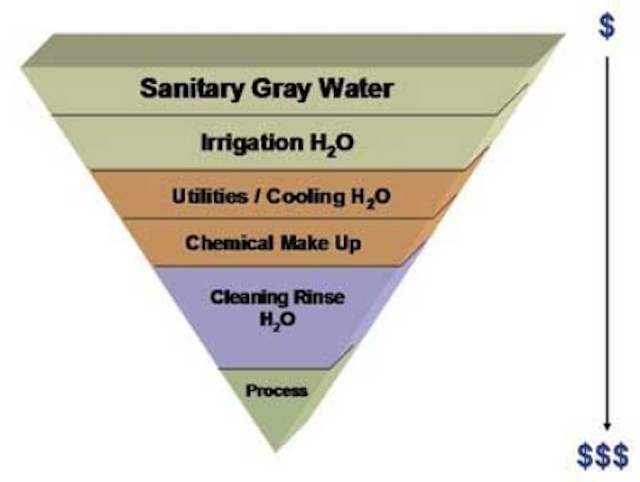 Despite last summer's rains bringing temporary relief to rural communities in the region that had previously suffered from three consecutive years of drought, Oxfam said future trends are still "ominous".
It forecast that droughts are likely to be more intense and frequent in the future. Scientists cited in the report said that 20% of the country's glaciers have retreated and up to 30% are likely to retreat or disappear by 2050.
Many farming communities in Tajikistan largely rely on over-stretched irrigation systems and on rainfall to cultivate and reap a harvest, according to the charity.
Key recommendations suggested in the report include, at a community level, to improve access to water and methods of food storage and preservation.
Andy Baker, Oxfam Tajikistan's country director, said if such issues are not addressed, there could be a "dangerous ripple effect across Central Asia, with countries throughout the region potentially wrestling over dwindling water resources in coming decades".
He said: "It is indisputable that glaciers in Tajikistan are retreating. It is also indisputable that if glaciers continue to retreat, and the country experiences more extreme weather, countless people will be dealt an even harder blow."
Sludge control at Thames Water
UK water and wastewater services provider Thames Water has invested in sludge treatment equipment from Hydro International at its Beckton sewage treatment works.
The contract will involved the installation of Hydro's Zickert mechanical sludge scraping equipment in two of the sixteen existing primary settlement tanks at the STW in Barking. It followed the installation and evaluation of Hydro's Zickert for a previous upgrade of tanks at Beckton.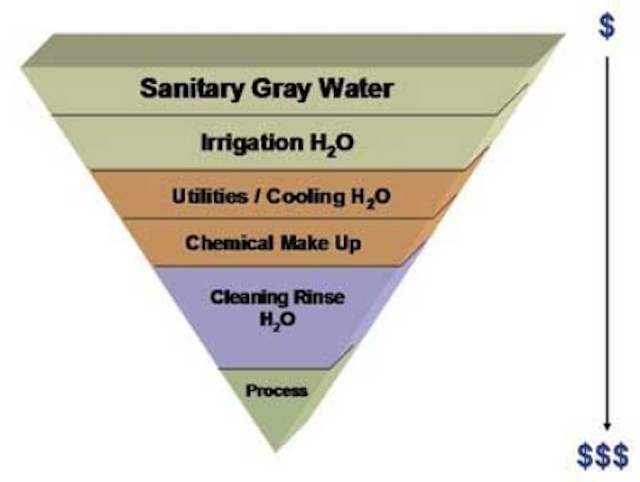 As part of the ongoing upgrade at Beckton, Hydro has supplied Zickert longitudinal tank bottom scrapers, scum scrapers and other associated equipment to improve primary sludge settlement performance.
Chris Day, division general manager at Hydro Wastewater, said: "As we move towards the AMP5 round, the water industry is increasingly looking to refurbishment projects to maximise the performance of its existing installations and achieve the best economic value. Using innovative water treatment technology, such as Zickert, Thames has been able to demonstrate the high performance, minimal maintenance and low lifetime cost of the installation."
LANXESS ventures into membrane production with German investment
A €30 million investment from Chemicals company LANXESS into a new chemical plant at its site in Bitterfield, Germany, will see the firm develop and produce membrane filtration technology.
The new plant is scheduled to go in to a development phase towards the end of this year and the first products are set to be launched onto the market in 2011.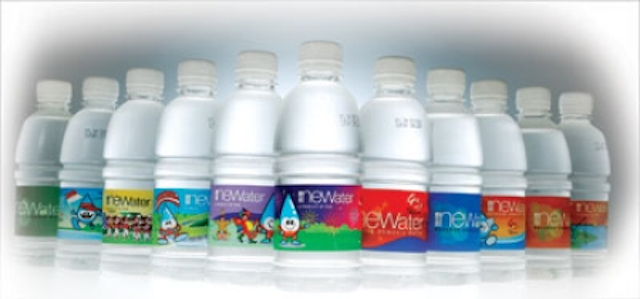 Axel C. Heitmann, chairman of the board of management of LANXESS, said: "Usable water supplies are dwindling worldwide, thus becoming an increasingly valuable resource."
Heitmann added: "This year, the water business will start to play an increasingly important role in LANXESS's operational activities. We are stepping up our global activities in this area considerably and seeking to leverage the potential that this market has to offer."
The investment followed the company building a facility in Jhagadia, India, that will be used to supply products for the production of water for the semiconductor and pharmaceuticals industries, for industrial water treatment, for food production and for power generation.
Indian infrastructure group snaps up UK firm
Sheffield-based, heavy engineering concern DavyMarkham has been acquired by India-based engineering procurement and construction company, Hindustan Dorr Oliver (HDO), a subsidiary of IVRCL Infrastructures & Projects, which is involved in engineered solutions, technologies and EPC installations in liquid-solid separation applications.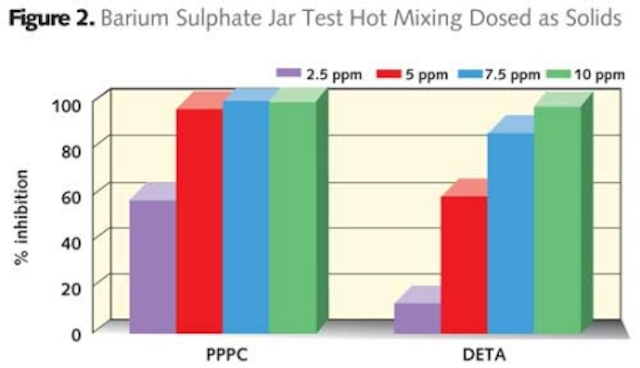 As part of the merge, the IVRCL Group will introduce the Sheffield-based company to its existing international contacts.
HDO is based on a 40,000 sq metre site and equipped with an R&D facility certified by the Indian Government and is said to be exploring business opportunities in oil and gas, power and uranium processing and recently announced moves into the nuclear power plant sector.
"It is great news for DavyMarkham's customers, employees and suppliers, since HDO along with its parent is financially very strong, very growth orientated and dedicates itself to continuous improvement in all fields of its business," says Kevin Parkin, managing director of DavyMarkham. "There are considerable synergies between ourselves and Hindustan Dorr-Oliver, while IVRCL's commercial aspirations in markets like nuclear energy match ours perfectly."
To date, DavyMarkham has supplied tower saddles for suspension bridges in Hong Kong and San Francisco, cutter heads for a variety of tunnelling projects including Niagara Falls hydroelectric project and an irrigation project under a tiger reserve in India.
IVRCL, HDO's parent, is engaged in the development and execution of engineering, procurement and construction (EPC) and lump sum turnkey (LSTK) projects in infrastructure sectors such as power, water and environment, transportation and construction.
Last year, the company achieved a turnover of Rs 49,830 million (US$ 1.07 billion), recording a growth of 35% over the previous twelve months. Its clients include the Oil and Natural Gas Corporation Limited of India (ONGC), Nuclear Power Corporation of India, the Airports Authority, Indian Oil Corporation, Tata Steel, the National Highways Authority, the Ministry of Defence and other Government departments. The group employs over 7500 full-time staff and around 15000 temporary workers.
New $50 million wastewater treatment plant to open in Texas
US firm Graham Construction Services has been selected for four civil infrastructure projects valued at a combined total of $76.1 million including a $50 million wastewater treatment plant in Texas.
The City of Corpus Christi in Texas has hired the company to build the treatment facility while the City of Minneapolis and the City of Parshall, N.D., have contracted with Graham for facility improvements and new construction. The U.S. Army Corps of Engineers, St. Paul District, selected Graham for dredging on the Mississippi River, near Kellogg, Minn.
Graham received a Notice to Proceed for construction of the City of Corpus Christi's new Broadway Wastewater Treatment Plant that will replace the aging plant built in 1936. When completed in 2013, it will have the capacity to treat eight million gallons per day with a peak, two-hour capacity flow of 40 million gallons a day.
The treatment plant is set to provide preliminary treatment, secondary treatment, disinfection, effluent pumping, solids handling, odor control, stand-by electrical power generation, as well as operation, monitoring and control. Construction is expected to begin in February and will be completed in two phases throughout the next 36 months.
According to the company, the facility will have a state-of-the-art odour control system and disinfection will be done using ultraviolent light.
No chemicals, such as chlorine, which is frequently used in older plants, will be used. Once the new plant is activated, the old plant will be closed and demolished for further construction of the new facility.
New statistics body for UK water industry
A new body has been set up in the UK to help improve "the communication and understanding of the use and value of statistics within the water industry".
Called the 'Water Statistics User Group' (WSUG), the body is affiliated to the Royal Statistical Society (RSS) and has already signed up members from several water companies, Ofwat, the Environment Agency, and water industry consultants.
Key objectives of the group include to: share approaches across the water industry so that applications/methodologies are fit for purpose and stand up to scrutiny; promote greater use of quality data analysis within the industry; keep abreast of latest statistical developments, applications, and best practice from other industries and academia and to discuss and increase visibility of subject areas which may impact on the water industry.
WSUG said it will also provide support/advice to other established groups within the water industry.
Current chairman Dr Tim Watson, a statistical modelling expert for environmental engineering consultants, MWH, said: "Using robust and formal statistics within the water industry is something I'm passionate about. It is very important, as it ensures the efficient and sustainable use of resources."
He added: "OFWAT also see this as an important area going forward stating in their recent, 'Capital maintenance and Asset Management Assessments (AMA) for draft determinations – technical note', that a key focus point is "…appropriate statistical techniques as the foundation for asset planning…".
US/Taiwan partnership to boost water projects across Asia
US engineering consultancy firm Psomas and Taiwan-based Capital Engineering Corporation (CEC) have entered into a strategic alliance to jointly pursue water, wastewater and water reuse projects in China and Taiwan.
The partnership will see Psomas providing the technical process-related support on water and wastewater treatment and CEC will undertake the engineering design.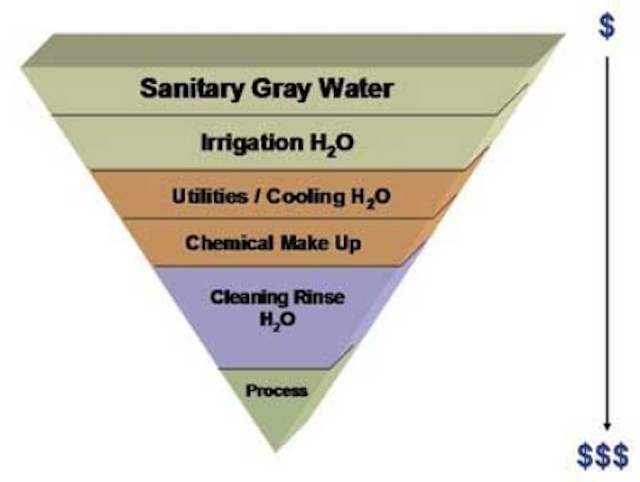 Pictured: CEC President Davy Huang and Psomas CEO Blake Murillo signing the strategic alliance agreement between the two firms. They are flanked by Jacob Lipa, Psomas president, and Chris Yu and Steve Winchester of the Psomas Water Group.
Davy Huang, president at CEC, said: "An alliance with Psomas will better position us to achieve our vision of international expansion in both China and the United States. At the same time, we are gaining the benefit of Psomas' water and wastewater treatment expertise."
Steve Winchester, leader of the Psomas Water/Wastewater Infrastructure Group, said: "The strong reputation of CEC, coupled with our treatment process expertise, will allow us to pursue projects in China which otherwise might not have been available to us."
More Water & WasteWater International Current Issue Articles
More Water & WasteWater International Archives Issue Articles