Middle East/Americas
Collection of water and wastewater new headlines from the Middle East/Americas

May 1st, 2011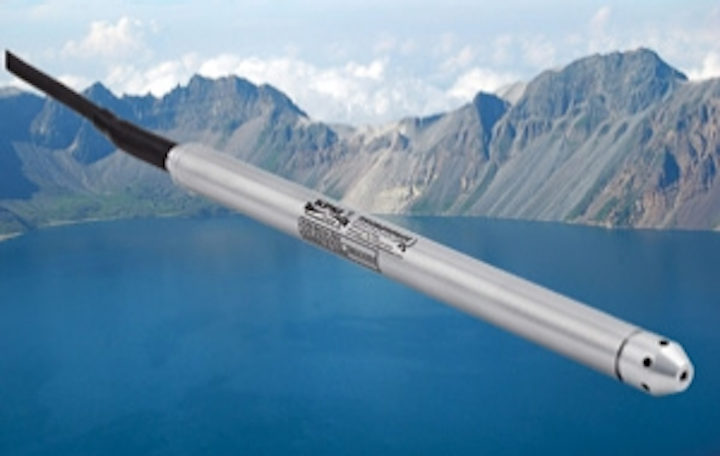 News Briefs
Qatar and China linked into $8.3 million desalination contract
Qatar Petrochemical Co. (QAPCO) has awarded a contract to Chinese firm Tri-Tech Infrastructure to deliver a 5,760 m3/day thermal desalination unit for its Utility Plant at Mesaieed Industrial City in Doha. Valued at $8.3 million, the contract will see Tri-Tech U.S. delivering its Multiple Effect Thermocompression (MED-TC) desalination technology and will include design, engineering, fabrication, commissioning and performance testing.
The contract forms Tri-Tech's first thermal seawater desalination contract in the Middle East and third contact outside China during 2011. Tri-Tech U.S. said it expects to deliver the desalination unit by November 2012 and that it will "operate efficiently at low temperatures to reduce scaling".
Industrial water demands from Kuwait's Al Zour project
Metito has started work on a project to provide demineralized water services to the Al Zour power plant in Kuwait. The project, commissioned by the Kuwaiti Ministry of Water & Electricity, will involve converting an existing 400 MW gas turbine power plant to a combined cycle power plant.
A demineralized water plant is being implemented to meet the additional demand for high purity water for boiler feed required for steam generation. The project is due for completion in May 2012.
Metito will install a conventional demineralization plant including a degassed water tank, strong base anion exchanger, chemical injection pumps, air blower systems and a regeneration system using bulk chemicals.
Storm water drainage network planned for Abu Dhabi
The Abu Dhabi General Services Company (Musanada) has appointed Mott MacDonald to provide construction supervision services for part of the South Shamkha mega housing development worth AED7 billion development in the United Arab Emirates.
The consultancy will provide construction supervision for all infrastructure which includes a 110km wastewater system, 90 km of potable water networks and a storm water drainage network. The project is due for completion in 2014.
South Shamkha is a mega housing development spread over 39 km2 and will provide new homes in 43 neighbourhoods. Other construction will include 80 km of road works and a power distribution system, which includes both primary and secondary substations.
---
Wastewater plants not designed for hydraulic fracturing water, says Robert F. Kennedy Jr.
Hydraulic fracturing may be attracting its fair share of pundits and negative press headlines for reportedly triggering mini-earthquakes, but a new warning has been sent out to the industry for its disposal of wastewater.
Widespread concerns have been raised about the process, known as fracking, which involves injecting high pressured water underground to break apart gas-bearing rock. In early 2010 operations in the UK were halted following a reported 1.5 magnitude tremor. In the US, where fracking operations have historically been operating for longer periods, industry geologists predicted at one stage that fracking gas rich shale beds could provide between 2000-5000 trillion cubic feet of natural gas – enough to power the country for 25 years.
US environmentalist Robert F. Kennedy Jr., an early optimist but soon turned campaigner, has frequently addressed the gas fracking industry and associations on the process, including regular articles in the Huffington Post. In an article posted in October last year, Kennedy cited a report from The Times and said "sewage plants in the Marcellus region have been accepting millions of gallons of gas industry water that carry significant levels of radioactive elements and other pollutants that they are incapable of treating".
Speaking exclusively to WWi about the issue, Kennedy said: "Fracking water should not be going into wastewater treatment plants. Sewage treatment plants are not designed for this. What we are finding now is that fracking not only has all of these organic chemical compounds but some of the shale beds, particularly the Marcellus Shale, are radioactive. And wastewater treatment plants are not designed to remove this level of radioactivity. So you are asking sewage plants to do something that they were not designed to do."
He added: "There are lots of good technologies out there – desalination, filtration – where the fracking industry can decontaminate their water onsite and use closed loop systems. The problem is that US regulators at the state level have been captured by the industry and they have not been requiring them to be using best available technologies."
Companies are quickly developing technology for the treatment of this wastewater in anticipation of heightened regulation. Massachusetts-based Oasys Water, has started commercialisation of a new, thin-film composite polyamide membrane developed for forward osmosis processes. It set out to deploy a demonstration unit for the oil and gas industry in late 2010 to help reuse high salinity water produced from fracking processes.
Water still a major concern for Californians, says new survey
Voters in California remain concerned about the state's water supply and agree the state should make major investments to upgrade and modernise its water supply system, according to a new statewide survey released by the Association of California Water Agencies (ACWA).
The survey, conducted by Field Research Corporation on behalf of ACWA, found that three in four voters (75%) are concerned about water, with 28% extremely concerned and 47% somewhat concerned. In addition, an overwhelming majority (84%) agrees the state has major water problems and must invest in its water infrastructure to ensure reliable water now and in future years. Six in 10 voters (62%) believe investing billions of dollars in a state bond package such as the one on the November 2012 ballot would be worth it to ensure reliable water supplies, according to the survey. That figure includes 40% who strongly agree and 22% who somewhat agree.
The findings showed that by a margin of 55% to 41%, more voters take the view that now is a good time to invest in water infrastructure projects to create jobs than believe the state should not commit large sums of public money until the financial picture improves.
ACWA executive director Timothy Quinn said the report indicates that Californians see the link between investing in water infrastructure and job creation.
Field Research conducted the survey of 1,000 registered voters in English and Spanish from Nov. 15-27, 2011.
US to represent over 30% of water meter sales by 2016
The advanced water metering market will continue to increase its product share, particularly in North America, with global advanced water meter shipments expected to grow from about 5.5 million in 2010 to roughly 10 million shipments annually in 2016.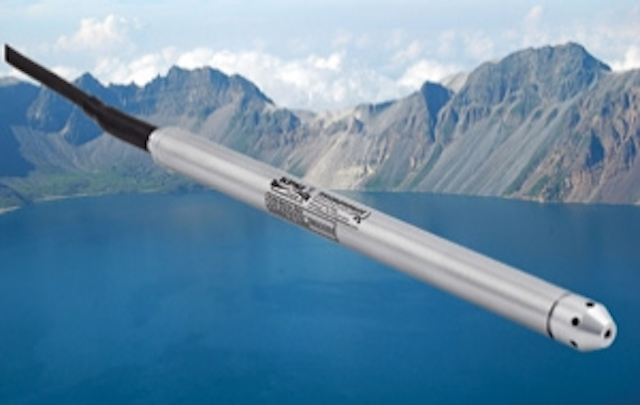 A report from market researcher IMS Research - The World Market for Water Meters -- 2011 – said that meter sales accounted for over $500 million in revenue in 2010, with over 70% of this seen in the North American market.
This region is expected to represent one third of the market by 2016. Water metering technology provider Itron is expected to have the top unit share globally for a number of segments, including Total World Water Meter Shipments, Total World Water Communications Modules and Total World Domestic Water Meters. IMS Research noted that globally, advanced water meter shipments remain a small percentage of total water meter shipments because the largest water meter market, Asia, predominantly consists of basic water meters. Of global water meter unit shipments in 2010, 6% were advanced water meters, estimated to grow to over 8% by 2016.
More Water & WasteWater International Current Issue Articles
More Water & WasteWater International Archives Issue Articles