Out with the Old, in with the New
New proposals from the Bulgarian government could see companies taxed twice as much if they discharge wastewater without previous purification.
May 1st, 2011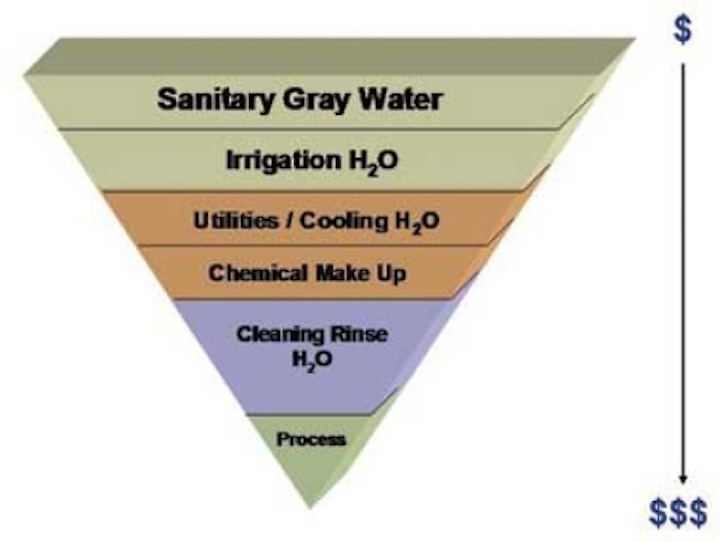 New proposals from the Bulgarian government could see companies taxed twice as much if they discharge wastewater without previous purification. Paulina Szyplinska looks at how the country is progressing with EU regulations and the opportunities for membrane technology to help clean up contaminated water sources.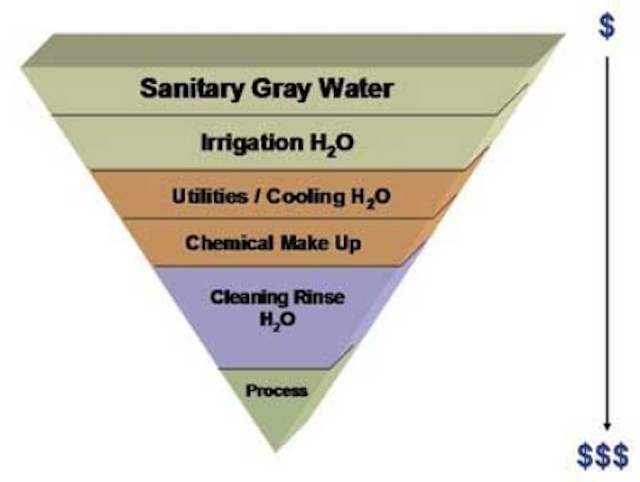 Since the socialist government collapsed in early 1990s Bulgaria became a country with solid growth and economic stability. However after 20 years, the water and wastewater sector is the least reformed system in the whole country. With some of the poorest water resources in Europe, 60% of the country is now declared as a "Sensitive Area", requiring advanced tertiary wastewater treatment and strict environmental requirements under the Urban Wastewater Treatment Directive. As a result, good opportunities for investors remain in Bulgaria to improve and develop a water and wastewater anchored in the past, but driven by the present: to meet European Union deadlines.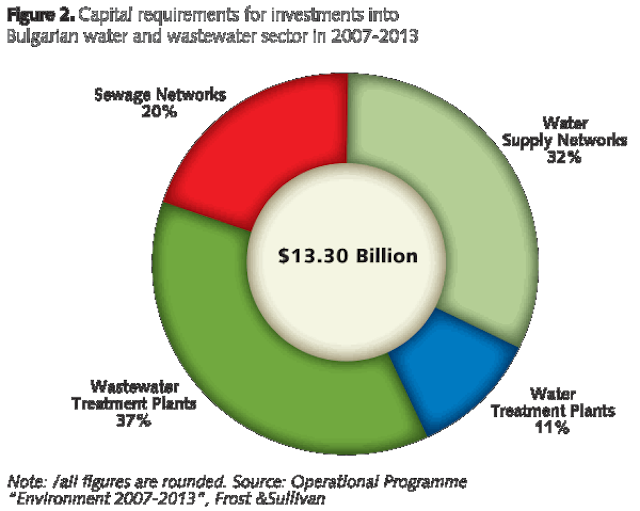 Urgent modernisation required
Bulgarian water and wastewater infrastructure is between 40 and 50 years old, hence under urgent need of rehabilitation and improvement. Although approximately 99% of the country's population is connected to the public water supply system, the quality of drinking water supplied to the population is poor. High levels of arsenic and nitrate can lead to negative impacts on health. Furthermore, aging infrastructure causes significant water losses reaching up to 79%. In total, it is estimated that over 70,000 km of water supply pipelines require modernisation. Such contamination issues create huge opportunities to introduce high-end treatment solutions to the Bulgarian market, including membrane separation for the advanced removal of pollution.
Disparity between coverage of water and wastewater services in the urban and rural areas is significant. About 70% of urban population is connected to public sewage system whereas on rural areas the coverage reaches only 9%. There are 73 urban wastewater treatment plants operating, which serve less than half of Bulgarian population. Applied treatment methods are insufficient to fulfill the requirements for sensitive zones as well as for the protection and rehabilitation of the Black Sea catchment area.
Recent proposals by the Bulgarian government on changes to water tax could mean that water supply and sewage companies will be obliged to pay double tax rates, in the event wastewater from their regions are discharged without previous purification. The current tax rate of $0.01 per cubic meter will be increased up to $0.03 in case of untreated wastewaters, depending on the levels of contamination in used waters.
In case of industrial sector, the plan is to equip all the hydroelectric plants, the highest industrial water consumer in Bulgaria, with water meters to properly determine the amount of water used for electricity production and charge the power plants based on quantity of water consumption.
Growth Accelerator: Necessity to Comply with the European Union
Since Bulgaria joined the European Union in January 1st 2007, EU legislation is the main factor that strongly supports necessary improvements of the water and wastewater sector and accelerates its growth.
Bulgaria has negotiated with the European Union the transition periods for implementation of the 91/271/EEC Directive concerning urban wastewater treatment. The deadline for construction of wastewater treatment plants for settlements with population equivalent (PE) higher than 10,000 was the end of 2010 and for settlements with PE between 2,000 and 10,000 finishes at the end of 2014.
Despite the transition periods Bulgaria has been delayed with fulfilling all the requirements. Currently about 75% of settlements with PE above 10,000 are without treatment plants or under construction. Compliance with the 96/61/EC Integrated Pollution Prevention and Control (IPPC) Directive until the end of 2011 imposes necessity to replace and upgrade industrial installations which are influencing the quality of waters and wastewaters.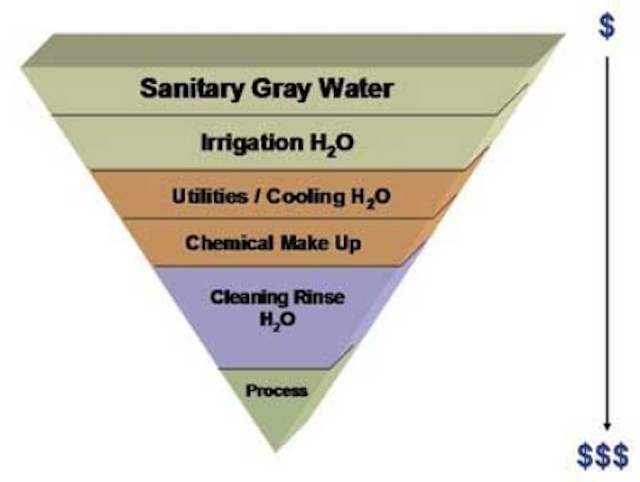 Approaching deadlines for the implementation of European Union requirements create the necessity of urgent investments and bring good growth opportunities for companies from water and wastewater sector both for Bulgarian municipal and industrial markets.
Required investment for full compliance
It is estimated that Bulgaria needs approximately $13.3 billion for essential investments into water and wastewater infrastructure between 2007 and 2013. The wastewater sector will require approximately 57% of the investments, including construction of 120 new wastewater treatment plants and modernisation of 40 existing ones.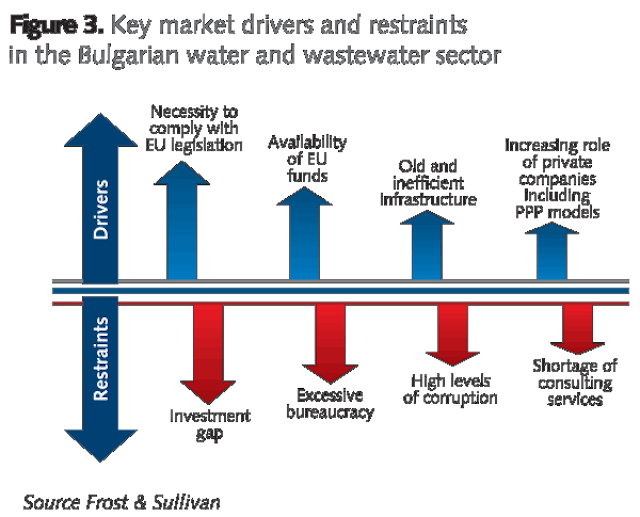 Additionally, sludge management requires reorganisation and proper treatment as approximately 48% of sludge volume goes to the landfill without any preliminary processing. Investments into water sector are mainly connected with large-scale rehabilitation of supply networks which require about 32% of the financial sources.
Along with the accession to the European Union, Bulgaria obtained access to the European Union funds. While the Operational Programme "Environment 2007-2013" strongly supports water and wastewater related projects, it also identified sources necessary to implement all of the EU requirements and provide approximately 78.9% coverage. This would leave Bulgaria with a 21.1% investment gap. Because of the current economic situation, financial limitations of water utilities in Bulgaria and reluctance of banks to finance the investments, a large proportion of water and wastewater operators have difficulties to execute necessary projects.
Additionally, the absorption of EU funds necessary to improve Bulgarian water and wastewater market became more difficult and time consuming than anticipated. By the end of September 2010 only 5.0% of the overall budget of Operational Program "Environment 2007-2013" has been allocated by Bulgarian beneficiaries.
Furthermore, Bulgaria suffers from lack of experience in management of large scale projects and is in demand for consulting services for acquisition of available EU funds.
Public-Private Partnerships (PPPs) as alternative financing schemes
Since EU funds are not enough to cover all necessary investments, the PPP model as a form of cooperation between public sector and private business has emerged as an important financial alternative for Bulgaria. The concession model is a type of PPP which could be successfully applied in Bulgaria and benefit water utilities both financially and operationally by increasing efficiency, introducing new investments and technologies as well as improving customer services. In 2009 Bulgaria enacted legislative changes that enable the PPPs in the state-owned water sector.
Until now Bulgaria had established only one PPP by signing a 25-year concession agreement dividing the shareholding capital of Sofijska Voda between the Municipality of Sofia (22.9%) and French company Veolia Water (77.1%). It is expected that concession models are introduced for Plovdiv, Burgas, Ruse, Pleven and Varna in the short term and eventually all water utilities will be converted into PPPs.
Growth Barrier: Influence of excessive bureaucracy and corruption
The Bulgarian water and wastewater sector suffers from excessive bureaucracy which became a major obstacle for market development. Lengthy decision making process and complex formalities cause risk of delays or setbacks of water and wastewater projects development and in some cases also a freeze on allocated funds. Prevailing high levels of corruption additionally hampers investment procedures, especially for foreign companies new on the water and wastewater market.
Hence, the local presence and direct contact including face-to-face meetings with clients are very important in developing business relationships in Bulgaria. Companies, which are averse to the risk of establishing local subsidiaries should consider partnering with reputed local market participants backed by a good track records and a well established network of distribution channels.
Evolution of Bulgarian treatment technologies
The municipal water and wastewater treatment sector accounts for the majority of market revenues, compared with the industrial sector and was estimated to be worth $72.4 million in 2010. The municipal treatment equipment market is expected to double over the forecast period and witness more dynamic growth compared with the industrial.
This is mainly due to the majority of the EU funds, which are directed to water and wastewater projects in the municipal sector. Bulgarian industrial sectors are not a significant water consumer, hence the treatment equipment market accounts for $9.9 million and is expected to grow up to $14.0 million by 2017.
Although the water treatment sector in Bulgaria is relatively more developed compared to the wastewater treatment sector, both sectors are using mainly traditional methods. The prevalent method applied for drinking water purification is filtration and disinfection. Chlorination remains the most commonly used method, rather than ozonation or ultra violet applications.
In the industrial sector the widely applied method for water treatment is demineralisation however, adsorption with activated carbon finds good application in food and beverages, chemicals and pharmaceuticals sectors. Advanced water treatment technologies such as membrane separation are being individually introduced in the Bulgarian market. It is expected that this type of purification will find good application in the future due to necessity of arsenic and nitrate removal from contaminated water sources.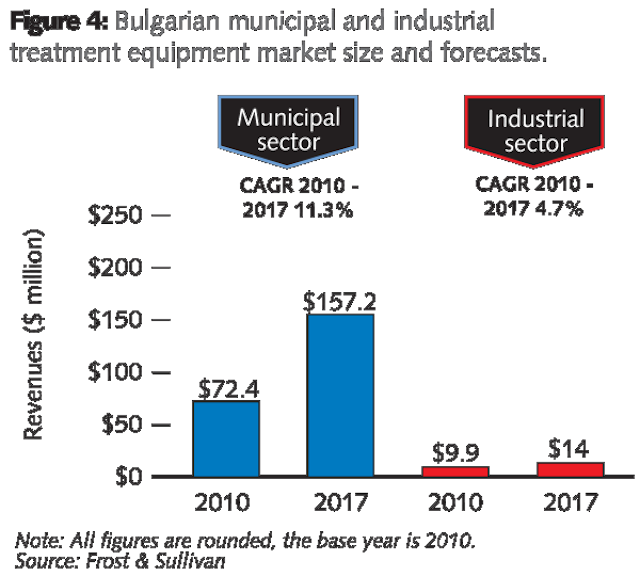 Bulgarian wastewater sector was strongly neglected in the past mainly due to lack of proper legislation. In some cases wastewaters were directly discharged to water bodies without any treatment. Over the last years the situation has changed, especially in bigger agglomerations. There are many on-going projects and wastewater treatment plants now being constructed. Nevertheless the mechanical and biological process including pre-treatment, primary and secondary are the most develop type for sewage treatment.
It is expected that due to further development of wastewater treatment plants the mechanical and biological treatment equipment will find good applications but also advanced treatments technologies are required in designated Sensitive Areas. It is mandatory to minimise the nitrogen in the catchments of sensitive zones. As a result, Bulgaria is obligated to equip the wastewater plants in designated Sensitive Areas with tertiary treatment facilities.
Currently sludge treatment in Bulgaria is carried out by standard technologies, primarily thickening and dewatering, before it is disposed to landfills or used for agricultural purposes. Some of the stabilisation methods of the sludge are already present in the Bulgarian market, such as mesophilic anaerobic digestion however the aerobic stabilization is still a rarely used practice.
Bulgaria is obligated to invest in proper sludge treatment technologies due to increasing volumes of sludge generated from wastewater treatment and necessity to comply with the 86/278/EEC Sewage Sludge Directive.
Future opportunities
Bulgarian water and wastewater sector has many challenges and obstacles to overcome in order to meet all the requirements and timelines imposed by the European Union legislation. The investment gap between available funding sources and necessary improvements confirms that public-private partnerships together with EU funding are complimentary for further development.
Privatisation of public water utilities could revolutionise the entire water and wastewater sector in the future. For overseas companies considering venturing into the Bulgaria market, it will be critical to establish a strong and long-term local presence to pursue success and enhance access to the water and wastewater market. Bulgaria's commercial climate offers potential for growth and stability combined with a strategic location.
Since the need for advanced solutions for tertiary treatment can be already noticed in the Bulgarian market, best sales prospects in water and wastewater sector are connected with high-end treatment equipment and introduction of new technologies to meet required treatment levels. This is especially true for Sensitive Areas, as well as introduction of clean technologies for industrial sectors.
Opportunities can also be found for water purification equipment suppliers as it is necessary to reduce high levels of contamination and improve the quality of drinking water. Membrane separation as well as tertiary and sludge treatment equipments are yet to make a significant entry into the Bulgarian market. Because of urgent need of large-scale rehabilitation of existing treatment facilities and water supply and wastewater discharge networks, companies connected with equipment and material supply, construction activities and design will find good investment opportunities in the country.
Introduction of new equipments and technologies will require a qualified workforce, capable to operate new facilities and applied techniques. The current experience level of the local utilities is insufficient hence and it is therefore essential to conduct training programs that cover the scope of technical and operational knowledge.
Lack of experience in scope of project management and shortage of consulting services for acquisition of EU funds creates prospect to support Bulgaria in execution of water related projects. The demand for acquisition of EU funds requires professionals who specialise in obtaining available funding.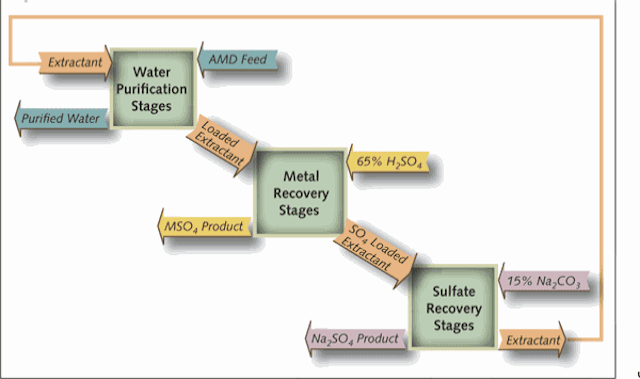 Many municipalities do not have specialists to draft quality proposals, which provide justification and prepare affordable payment methods for EU funding. Additionally many Bulgarian companies have limited experience and knowledge to executing projects according to required International Federation of Consulting Engineers (FIDIC) standards. There is a demand for engineering supervision to handle EU-funded projects, which have to follow imposed procedures. Until now most of the projects were directed to large agglomerations, leaving smaller municipalities without support for necessary developments. Smaller agglomerations provide good investment prospects as water and wastewater projects will be strongly supported on rural areas in the future. Despite the bureaucracy and existing corruption in Bulgaria, the water and wastewater market is expected to experience strong growth and provide good investment opportunities.
Author's note:Paulina Szyplinska is the European water market analyst at Frost & Sullivan and this article is based on some of the key findings of the current research by Frost & Sullivan: Analysing the Bulgarian Water and Wastewater Treatment Market. For further information please email Fredrick Royan at froyan@frost.com.
More Water & WasteWater International Current Issue Articles
More Water & WasteWater International Archives Issue Articles