Mobile Water Systems: A Compelling Solution to Emergency Needs
Japan's devastating earthquake highlighted the increasing need for potable water in emergency situations.
May 1st, 2011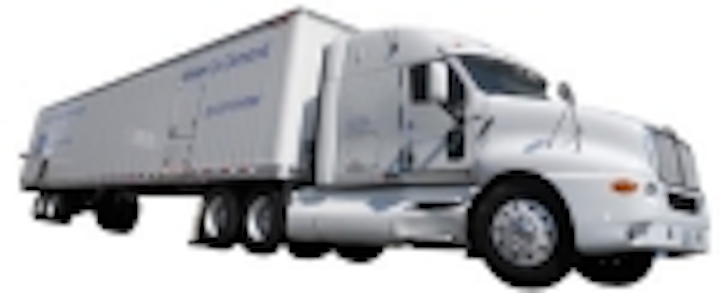 Japan's devastating earthquake highlighted the increasing need for potable water in emergency situations. Expected to generate revenues of $895 million by 2016, the mobile water treatment market is accelerating to be a lucrative business. Pritil Gunjan looks at the geographical breakdown of the market and major players.
The need for emergency responses to water crises in case of plant downtime, facility maintenance and emergency drinking water shortages is ever increasing. This is characterised by the growing demand or both potable and industrial water globally. The mobile water treatment market exhibits significant growth creating new opportunities and market segments. Huge capital investments, technological innovations and logistics to meet customer needs remain the most critical factors for vendors to consider. A recent study by analysts Frost and Sullivan shows that the size of the world mobile water treatment market was $425.7 million in 2009, with a compound annual growth rate (CAGR) of 11.2% estimated for 2009-2016. The market is expected to generate revenues of $895 million in 2016. North and South America have the largest share of the mobile water system market with 76.7% in 2009, while the European market was the second-largest contributor with a share of 15.5% of the overall market in 2009.
Following the tragic events in Japan, where an earthquake of a magnitude 9.0 on the Richter scale hit Northern Japan, the country now requires massive reconstruction of infrastructure along with increasing need for potable as well as industrial water. It is quite likely that demand for mobile water treatment system will be primarily driven by the South East Asian region.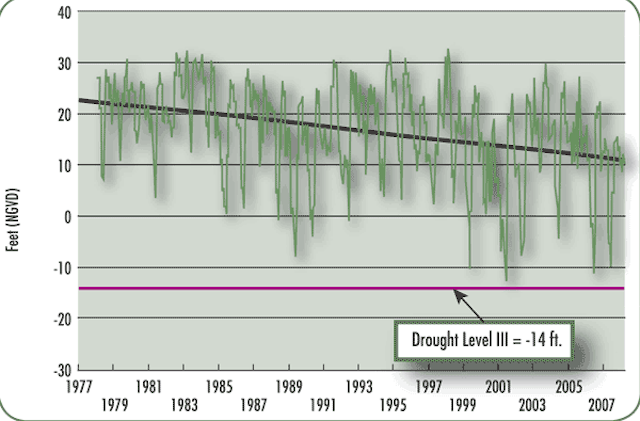 As funding opportunities become available, demand for mobile water treatment systems is likely to increase since these systems offer rapid response to emergency purified water in these situations. With improved technology such as Reverse Osmosis (RO) and Electrodeionisation, the trailers do not need to be taken back for regeneration and refurbishment. This creates better responsiveness.
Also, web monitoring and controlled systems offer greater ease of operation to end users, thereby reducing handling and manpower costs for operating these systems.
Geographical opportunities
The market for mobile water treatment system has traditionally been limited to the developed geographies, such as Americas and Europe; hence the global emerging regions of Asia Pacific and Middle East offer huge untapped potential. Most companies are looking at attaining first mover advantage in these regions.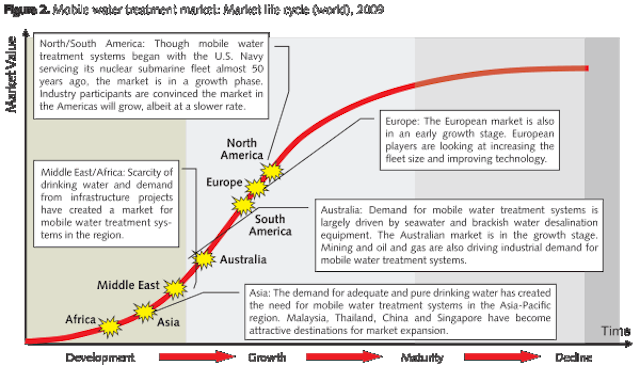 Despite technological innovations, customer support structures and responsiveness to customer needs remain the most critical differentiating factors for vendors to ensure quicker return on investments across key geographies. Regionally focused strategies and international expansion are needed given the disparity in life-cycle stages across mature and emerging markets for mobile water treatment systems.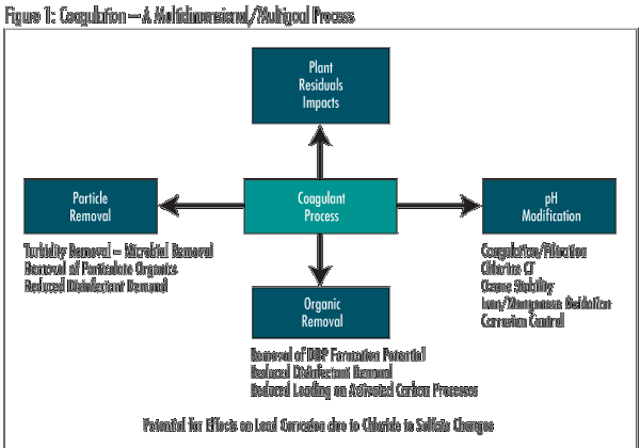 Market concentration
GE Water and Process Technologies, Siemens Water Technologies, Pall Water Processing and Veolia Water are the key players in the world market. The rest of the market is relatively fragmented and serviced by regional companies. It has mostly grown through consolidation, along with mergers and acquisitions. In some cases, strategic alliances have occurred, especially in countries lacking world players.
Americas
Americas have the largest share of the mobile water treatment systems market with 1,650 units, contributing to more than 75% of market revenues. The region has witnessed many mergers and acquisitions with GE and Siemens buying Ecolochem and UF Filter, respectively. Other players such as MPW and Degremont have also grown through consolidation and forging strategic alliances.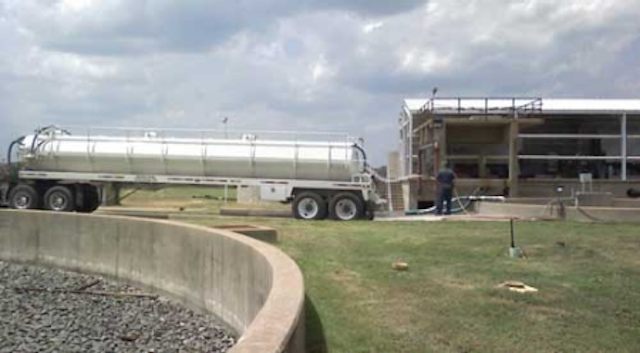 Despite being the most mature market now recovering economically, the region's demand for mobile water treatment systems continue to be driven by aging plants. Also, harsh winters require salting of roads to prevent accumulation of ice, and, as the ice melts, salt drains into water sources, prompting desalination needs before the water can be used by industries and municipalities. Emergency and short-term solutions offered by mobile water treatment systems pose a reliable solution for such seasonal water purification needs.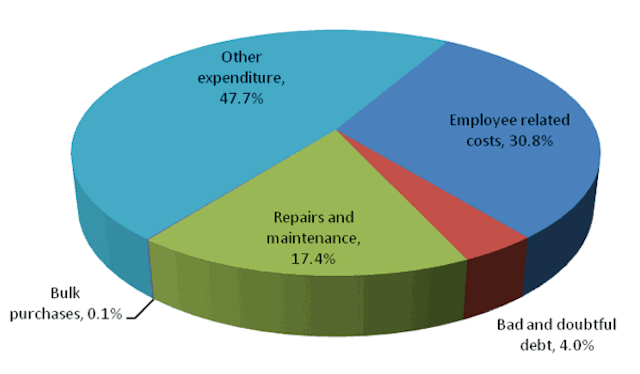 However, incase of wastewater treatment options, considering treatment requires customised technology across each industry; vertical, mobile units to not offer the best solution. Containerising wastewater needs for any specific industry has not been actively pursued by most players. However, some large global players have different offerings on the basis of experience, customer response and regional service centers.
Europe
Europe constitutes 15.5% of all market revenues for mobile water treatment systems. This is due to strict environmental regulations regarding effluent discharge and wastewater treatment. The market here is supported by growing demand from Spain, Italy, Benelux, the United Kingdom and German.
Europe has emerged as an outsourcing market: more industrial and municipal end users are now outsourcing their pure water requirements to market players in the region. Local players in the region tie up with large original equipment manufacturers (OEMs) to supply mobile system technology to industrial end users.
The European market largely caters to technology specialists as market players look to invest in superior technology innovations in mobile water treatment systems. As the region moves to more complex customer demands in wastewater treatment, companies are expected to emerge with technologically superior systems. Interest is building for mobile units in the region and market players are looking to offer a variety of efficient systems across all technology and industry segments. One example is Ecolutia's Triton series, produced for the power industry.
Middle East and Africa
The principal regions in the Middle East contributing to this growth are Saudi Arabia, Iran, and the Persian Gulf states, namely the United Arab Emirates, Kuwait and Qatar.
The African region remains largely unexplored due to political instability and lack of regulations for water purification. Also, difficult terrain and unfavorable infrastructure have limited growth of this market in the past.
Current unrest in the Middle East and Africa has restrained the market growth for mobile units in the region, however Frost and Sullivan expects that the market will continue to grow steadily once stability is restored in the region.
The Middle East, according to the World Bank, has 5% of the world's population but only 1% of the world's water. Per capita water availability in the region will fall by at least 50% by 2050, says the bank before warning of "serious, social and economic consequences if countries do not adapt their current water management practices".
Technological innovation and investment in specific monitoring systems are predominant in the industry. While companies plan to offer systems that can track equipment performance, end users seem to be moving away from owning water treatment systems and are looking to outsource their water processing water needs. This enables them to save on operational costs of treating water.
Asia Pacific
Asia-Pacific constitutes only 3.6% of the total world mobile water treatment systems market. The region faces acute energy requirements and unprecedented water management challenges driven by its large growing population, specifically in India and China. Most industrial users are looking at technological support for processed water demands.
The Asia-Pacific market is crucial for strategic geographic expansion of large players. Since unfavorable geography and lack of infrastructure inhibits the movement of trailers and mobile units over long distances, closeness to the customer base to provide efficient and responsive service is critical in the region.
At present, the Indian market remains considerably unexplored and any inquiries are met with shipping mobile water treatment system containers from the Far East, Middle East and Australia. However, shipping these containers from other regions takes at least three to four weeks, depending on custom clearances and decreases responsiveness to needs. Most of the demand in the Asia-Pacific market is driven by infrastructure projects, municipal drinking water needs, manufacturing plants and agriculture.
The Chinese market will witness large demand from old manufacturing plants, which have become operational due to joint ventures and acquisitions and now need to become efficient and competitive. Australian demand is driven by industries in power generation, mining, oil and gas resources, manufacturing, food and beverage, and electronics (semiconductors).
Most companies are emphasising local infrastructure needs to move mobile water treatment systems. Siemens has invested almost US$30 million in its Singapore location to become the center for water and wastewater technologies in Asia. GE Water and Process Technologies and Indian waste management company Ramky Enviro Engineers have entered into a partnership to develop mobile water treatment plants in India to help areas facing emergency water situations.
Variable pricing strategy and technology trends
Service costs of a mobile trailer varies on the technology, fuel cost, capacity and distance to the end-user site. Most companies charge varied rentals depending on the availability of units and responsiveness to customer demand.
Demand for mobile units in certain regions such as the Americas, Middle East and Africa is seasonal, and the fleet is required during water scarce periods. During the off-peak seasons, the rental cost of these units may come down depending on unused capacity.
The most prevalent technologies are reserve osmosis in membranes and ion exchange in resins, which account for almost 90% of the market share. Increasing concern of effluents on the environment has catalysed interest in purification and desalination units, driven by renewable forms of energy.
Leading companies such as Veolia and Ecolutia are looking at developing web-based monitoring systems to improve performance of mobile systems and tracking the efficiency level of units.
Future outlook
Despite technological innovations, customer support structures and responsiveness to customer needs remain the most critical differentiating factors for vendors to ensure efficient capital utilisation.
End users across industrial and municipal sectors will continue to drive demand for pure water both in the short and long-term.
Since most of the world market is dominated by large multinationals with the ability to invest in technological innovations, smaller companies have difficulty meeting the quality and efficiency promised by large players. However, the mobile water treatment market offers challenging and prospective growth opportunities with strategic focus on regional requirements to both regional as well as large international corporations.
Companies will need to take necessary strategic initiatives of selecting and establishing strategic partnerships and setting up effective servicing channels. This will be critical in order to be able to scale up especially during the next few years.
Author's note: Pritil Gunjan is an industry analyst at Frost & Sullivan. This article is based on some of the key findings of the current research by Frost & Sullivan analysing the Global Mobile Water Treatment Market. For further information please email Fredrick Royan at froyan@frost.com.
More Water & WasteWater International Current Issue Articles
More Water & WasteWater International Archives Issue Articles