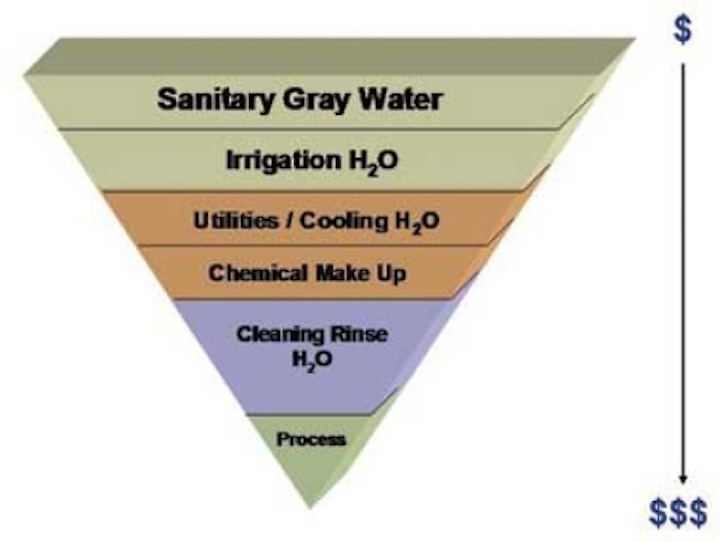 In Brief
Moscow's ultrafiltration facility moves ahead
WTE Wassertechnik of Germany has opted for Norit X-Flow's Aquaflex units and membrane modules for the South-West Moscow drinking water plant. The South-West Moscow drinking water plant project is divided in two phases; the first of which was completed during the first quarter of 2011. Phase 2 will consist of installing the remaining 110 Aquaflex units, containing another 3300 membrane modules. Total capacity of the plant will be 275,000 m3/day.
Water treatment outsourcing agreement signed in Italy
GE has expanded its established contract with chemical company Yara S.p.A. to build, own and operate a treatment plant in Italy to help supply water for the production of liquid fertilisers. The firm initially outsourced its water operations to GE in 2005 and the planned development to the facility will help to produce 320 m3/hour of demineralised water using two proprietary GE technologies: brackish water reverse osmosis filtration (BWRO) and electrodeionization (EDI). The $18 million contract will see GE partner the firm up until 2020.
Coast is clear in South West UK
UK water utility Wessex Water is making stormwater flow information available in a bid to boost public faith in bathing waters. Online information will now show when storm overflows have been in use and water quality can be checked for any of the 47 bathing waters in the Wessex Region. Campaign group Surfers Against Sewage said it has campaigned "long and hard for water companies to share information in real time after sewer overflows discharge untreated sewage into our seas".
BASF boosts water market presence following inge acquisition
Chemical company BASF has acquired Germany-based inge watertechnologies AG and its ultrafiltration membrane business. The transaction is expected to close within the third quarter of 2011 but the investor group and BASF have not revealed any details over the transaction. The acquisition followed BASF purchasing the water treatment business part of Swiss chemicals company Ciba in 2009.
---
Water-stressed South East England launches £50 million metering programme
South East Water will be installing 200,000 water meters across parts of Kent, Sussex, Hampshire, Berkshire and Surrey over the next five years.
The £50 million scheme forms part of the company's five-year investment programme from 2010-2015. The programme is due to start in Summer 2011 with the aim that by 2015, 70% of customers will be metered, with that number eventually rising to 90% by 2020.
Customers won't be charged on a metered basis until 2012.
The Environment Agency has classed the South East region as an area of serious water stress.
It is hoped the metering programme will help protect natural water supplies and make sure there is enough water for both existing and future customers, as part of South East Water's future plans for the region.
Lee Dance, head of water resources and environmental at South East Water, said: "Customers on a meter tend to use around 10% less water than those that are not and this reduction in demand helps to conserve valuable resources and reduces the amount of energy used to heat water in customers' homes as well as along the whole process to abstract, treat and pump this water to customers' homes."
---
ERI boosts Spanish presence with Alicante SWRO mega-plant partnership
Energy Recovery Inc (ERI) has signed an agreement with Degremont to deliver its PX Pressure Exchanger (PX) energy recovery devices to be implemented at the Marina Baja-Mutxamel seawater reverse osmosis (SWRO) desalination plant currently under construction near Alicante, Spain.
Set to provide 50,000 m3/day of water to the region, the facility is the third SWRO mega-plant in Spain within the past year to use ERI PX devices.
---
Pump business purchase helps Swiss firm enter global wastewater market
Swiss engineering group Sulzer has acquired Swedish company Cardo Flow Solutions for CHF858 million ($931 million) in a bid to venture into the rapidly growing international wastewater market.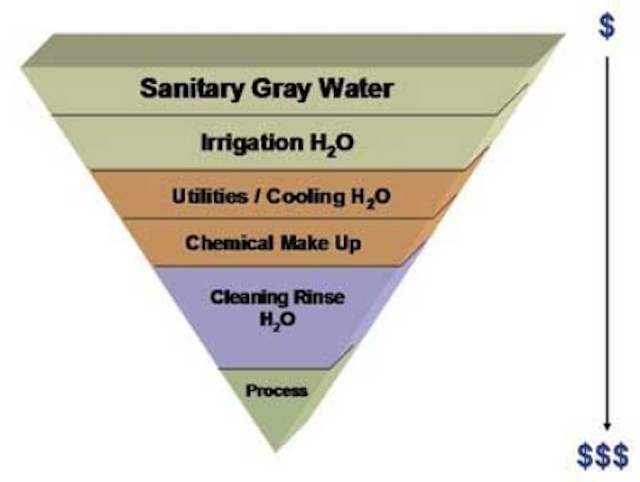 The purchase will help the group move from specialising in pumps for the oil and gas industry to the wastewater market.
According to Sulzer, this sector is forecast to grow by more than 5% a year through the cycle.
"The wastewater market offers strong growth prospects in both mature and emerging markets, driven by long term trends such as population growth, increasing water consumption, urbanisation and environmental protection," the firm said in a statement.
Headquartered in Malmö, Sweden, Cardo's Flow Solutions business achieved 2010 sales of approximately CHF 463 million ($509 million approx.) and generates around 90% of its sales in the wastewater market as a supplier of pumps and related equipment including lifters, mixers, aerators and compressors.
Sulzer has set out the target for water and wastewater to become one of its key markets, accounting for 16% of total sales.
The company said it hopes to leverage its market positions in the Americas, Asia/Pacific, Middle East and Africa.
Ton Büchner, CEO of Sulzer, said that Cardo's Flow Solutions business model provides an "excellent strategic fit for Sulzer".
---
Making Waves
Among other recent water industry news items at www.wwinternational.com, see:
Wastewater project in Warsaw reaches pipe jacking milestone
The underground connection to the new Czajka wastewater treatment plant in Warsaw, Poland, has been completed. When finished, the wastewater treatment system will treat the wastewater produced by 80% of the city's residents, improving the quality of water and life along the banks of the Vistula River. Hydrobudowa 9 S.A., PRG Metro Sp.z.o.o. and KWG (PBG Group) will connect the plant with the underground wastewater network.
Water treatment plant upgrade in Germany features ultrafiltration
To upgrade its drinking water treatment plant, the town of Trier, Germany, will incorporate ultrafiltration technology from inge watertechnologies AG. At the core of the modules is the company's patented Multibore membrane, which will remove viruses, bacteria and suspended solids from Trier's water supplies at a rate of about 1,600 m3 per hour. The contract was secured folllowing a long-term installation.
Smart meter programme starts for nationwide grid across Malta
Itron has started delivery of 120,000 smart water meters to Malta's Water Services Corporation (WSC), as part of a contract that will continue through 2013. To date, 25,000 Itron water meters and communication modules to be connected to existing Ondeo Systems smart metering solution have been delivered as part of a large-scale smart water grid program managed by IBM.
More Water & WasteWater International Current Issue Articles
More Water & WasteWater International Archives Issue Articles