Nutrient Recovery Waste not, Want not
Mike Gutshall is a man with a mission. President of Kruger, a U.S. based subsidiary of Veolia Water, you could almost be forgiven when speaking to him for thinking that he was out on the campaign trail.
Nov 28th, 2011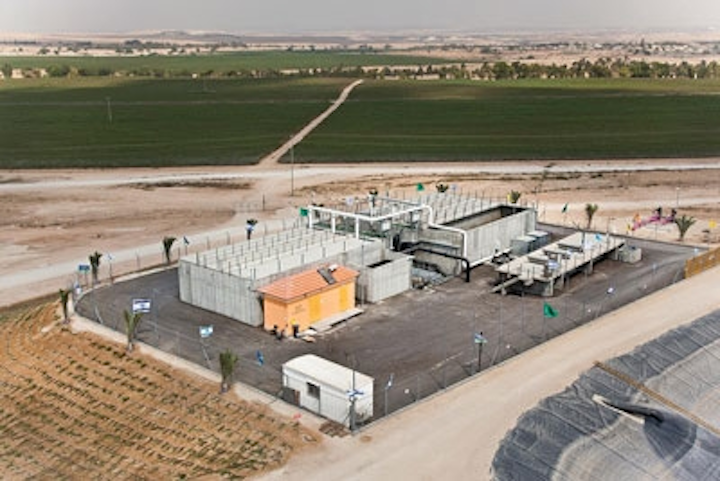 U.S. and Canadian firms are at the forefront of changing perceptions of wastewater not being viewed as something to dispose of, but a valuable resource. Jeremy Josephs speaks to Veolia Water subsidiary Kruger and Ostara about nutrient recovery progress in North America.
Mike Gutshall is a man with a mission. President of Kruger, a U.S. based subsidiary of Veolia Water, you could almost be forgiven when speaking to him for thinking that he was out on the campaign trail.
"Let's be honest about it", he affirms, "the water and wastewater industry has never been perceived as the most exciting business in the world. The world of water in general has never been viewed as a sexy subject.
"These negative perceptions in my view are just plain wrong. Imagine the day when a wastewater treatment plant is actually producing electricity that can be sold back to the grid. Imagine developing technologies so that your plant becomes a biorefinery that assists in the reduction of carbon footprints."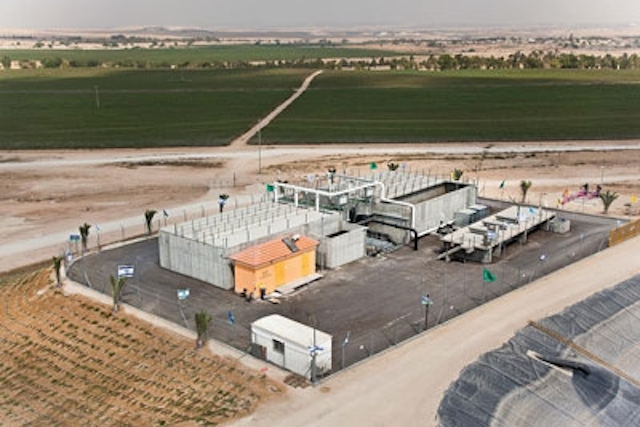 Ostara's Pearl process uses a controlled chemical precipitation process in a fluidised bed reactor
His enthusiasm is infectious and his plea for a fundamental rethink in the way we approach water and waste is as refreshing as it is heartfelt. And nowhere is this more apparent than when he launches into a detailed description of Kruger's new thermal hydrolysis product, its patented Exelys DLD process, the long-term goal to turn a wastewater treatment plant (WWTP) from an energy consumer to an energy producer, while minimising waste disposal costs at the same time.
Hidden energy
The secret of Kruger's method is to use the energy contained in the sludge effectively. First, in a digester, where the gas developed can be used as energy. Treated sludge is then introduced into an Exelys plant where it is hydrolyzed under high temperatures and pressures. This in turn makes complex carbon chains in the sludge available for conversion to biogas energy, thus enabling the plant to produce from 30% to 40% more biogas than digestion alone.
The objective is radical: a WWTP to embark upon the road to becoming a power-station. As a result, surely municipalities and water boards, both in the U.S. are forming a not-so-orderly queue, anxious to install Gutshall's innovative technology? "Well, not exactly, no," he says. "Because we still have to convince customers that it is indeed a worthwhile technology and the consulting engineering community that it's reliable. We also have to work with the various regulatory agencies – and do bear in mind that in the U.S. this requires state by state approval – as well as working with various other agencies, consultancy firms and state water departments. Even though we are undoubtedly on the right road, these things do not happen overnight."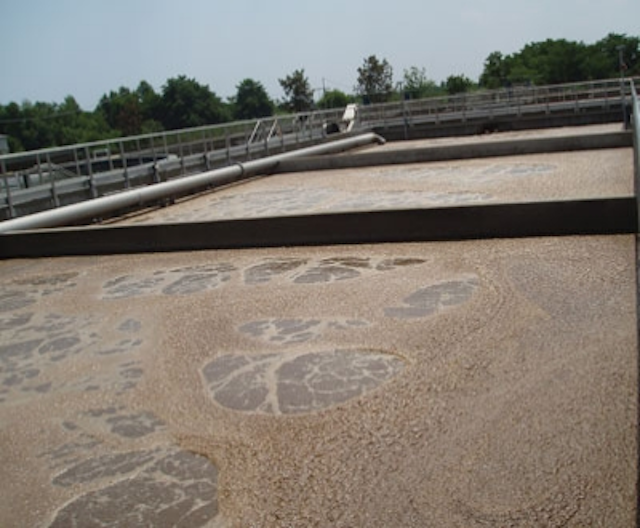 As well as the Exelys technology to treat sludge, Kruger also offers fixed film MBBR technologies, among others
It was between 2008 - 2009 when the full scale testing of the Exelys system was undertaken in Denmark. A full-scale demonstration plant was then constructed at the Hillerød wastewater treatment plant in Denmark, which has been in operation since October 2010. Furthermore, two Exelys facilities are currently under design in France, with expected commissioning dates of January 2013 and August 2015.
In any event, Gutshall would never have been so short-sighted to focus all of the company's efforts on one process or technology. Far from it. You only have to glance at Kruger's website to see that they are involved in numerous technologies such as on-line analysers and control for optimised Biological Nutrient Removal processes (STAC & Oxidation Ditches), compact BAF technology (Biostyr), ultra high-rate clarification technology (ACTIFLO), innovative Discfilter designs (Hydrotech Discfilters), compact MBR technology (Neosep), Dryer and Energy recovery technology that uses sludge as fuel (Biocon+ERS) and fixed film MBBR & IFAS (AnoxKaldnes) technologies – to name but a few.
Some of Kruger's technology is home-grown. But a significant part of it still comes from Europe. Gutshall explains why this is not coincidental: "Europe ran out of space long before we did here in the States. Likewise Europe had higher energy costs before we did. In other words Europe faced a lot of challenges that eventually crossed the Atlantic and came home to the U.S.. Not surprisingly Europeans addressed these ahead of us, based on need."
Clean to dirty water
As for Gutshall himself, well, he is the first to admit that his background was as "a clean water guy rather than a dirty water guy" and that the transition into waters new has not always been easy. A graduate in Earth Sciences from Penn State University, he joined Kruger as a field service engineer back in 1995 at a time when they had just two dozen people on their payroll. His brief was to assist in the building of pilot demo projects of their then innovative Actiflow clarification technology.
He had little idea then, of course, that 16 years later he would find himself as president and heading up the entire Kruger U.S. operation. It is perhaps not surprising that he cannot speak highly enough of Kruger and Veolia: "There are not that many corporations where you can start off as a field labourer and end up as the president of the business unit."
It would be a mistake to be lulled into thinking, however, that the Kruger president is out there on the water campaign trail alone. For he is not. Phillip Abrary heads up Vancouver-based Ostara Nutrient Recovery Technologies and in terms of his philosophical approach, he is with Gutshall all the way. Ostara's self-imposed brief is also nutrient recovery, specifically phosphorus, one of the world's most scarce and non renewable natural resources and for which, understandably enough, there is intense demand.
Bringing agriculture and water together
Ostara's slogan is "creating value from waste" but its nutrient recovery technology, Abrary will tell you, is far more than just a solution to the issue of finite phosphorus resources.
Small but mighty: struvite, highly pure crystalline pellets or "prills", are harvested from reactors before being dried and sold as a high-value, slow-release fertilizer
"What we are doing is taking it out of waterways where it can be harmful and using it to create a slow-release fertiliser that, when applied used on horticultural plants and turf, is more efficient and environmentally responsible than traditional phosphorus fertilisers."
Abrary perceives himself as someone who has come to be involved not just in commerce but in playing his part in making the world a better place too. Why?
"We are in the unique position of bridging two different industries – wastewater on the one hand and agriculture on the other - within one company. That presents us with a significant business challenge because here are two distinct industries that don't usually speak to one another."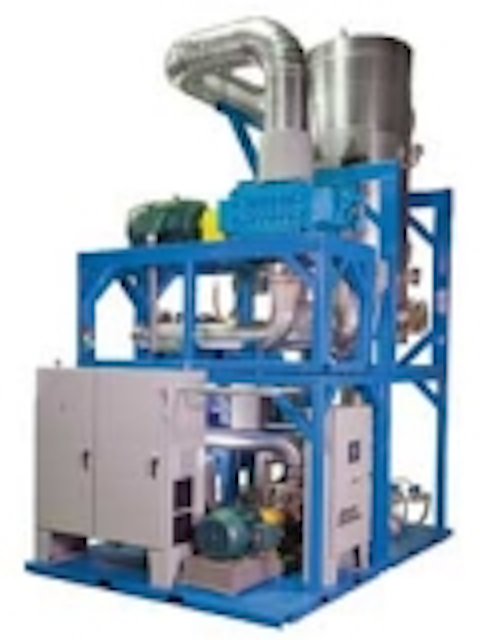 Quick progress: Gutshall joined Kruger as a field service engineer back in 1995 and now heads up the U.S. operation today
He adds: "When phosphorus ends up in our waterways, it causes massive algae blooms and destroys precious ecosystems, and the truth is that it doesn't belong there at all. We are changing that by using the resource more efficiently. Making it seamlessly integrate into the fertiliser supply chain is by no means an easy task but that is precisely what we've been doing. It's critical work in my view."
Last year Ostara was named a 2011 Technology Pioneer at the World Economic Forum. And the environmental advocate and attorney Robert F. Kennedy, Jr. (nephew of the late, great JFK) has likewise given Ostara's innovative technology a resounding thumbs up, asserting that it "serves an important role in protecting our waterways for future generations".
Kennedy also happened to join Ostara's board of directors in February 2009, true enough, so his voice can fairly be described as not entirely impartial, although his reputation as a seasoned environmental campaigner is perhaps second only to Al Gore's. All of this might tend to suggest that getting Ostara's patented Pearl Process off the ground (it removes up to 90% of phosphorus and 20% of ammonia from treated wastewater) was as easy as a walk in the park?
The truth is precisely the opposite. In fact it was a long hard slog – one which started with an idea in 1999 and which then took six years to create a fully functioning pilot system. This was when Abrary and two others founded Ostara – but their challenge was not only to build a satisfactory vehicle in terms of both technology and commerce but also to scale it up by a factor of one hundred so that it could be deployed commercially. This was done in only two years with the launch of a full scale demonstration facility in Edmonton, Alberta.
Valuable pearls - the process
So why is this process needed? Municipal wastewater treatment plants, particularly plants that practice biological phosphorus removal and anaerobic sludge digestion, concentrate large quantities of nitrogen and phosphorus in their sludge treatment streams.
Dissolved nutrients combine with magnesium to form struvite scale (a mineral deposit with strength similar to concrete) in pipes, pumps and valves. This scale causes a wide range of operation and maintenance challenges, including pumping inefficiencies, reduced system capacity, high operating and maintenance costs and process failures.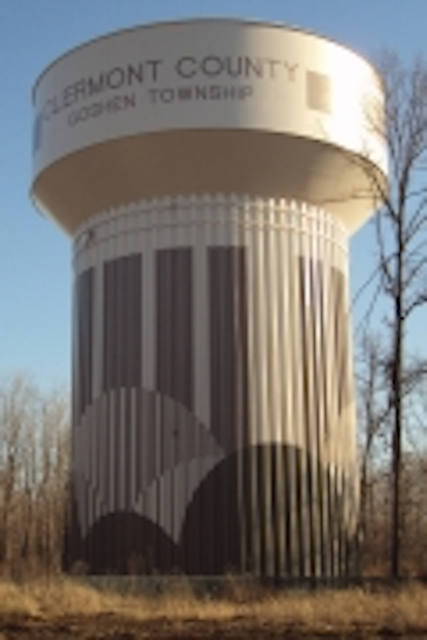 Teamwork: Ostara Nutrient Recovery Technologies CEO Philip Abrary says phosphorous recovery helps connect the agricultural and wastewater industries
Based on the chemical precipitation of struvite (magnesium ammonium phosphate hexahydrate) – the process is highly predictable and lends itself to precise control, which allows the technology to produce struvite in the form of a slow release fertiliser.
Ostara's Pearl process uses a controlled chemical precipitation process in a fluidised bed reactor. Struvite, highly pure crystalline pellets or "prills", are then harvested from the reactor, dried, then ready for immediate sale as Crystal Green®, a high-value, slow-release fertilizer. Phosphorus removal performance typically averaging approximately 90%.
Ostara currently has three commercial facilities in Portland, Oregon; Suffolk, Virginia; and, York, Pennsylvania. Each of these plants has the capacity to produce 150 metric tonnes of Crystal Green every year. And three more are planned for 2012 in Portland, Oregon (second location at Rock Creek), London, UK and Saskatoon, Canada.
Abrary might well have spent two decades in financial management but it was just as well that he had graduated from the University of British Columbia (UBC) with a BSc in microbiology. "I know enough science to be dangerous," he adds helpfully. In fact Ostara's core technology was created at UBC in the first instance and one of the inventors is the company's chief technology officer (and board member) to this day.
Abrary will tell you that the value proposition is clear and validated. But again finding common cause with Gutshall he will be the first to admit that the procurement process is in years rather than months.
"You have to work your way through chains of command and budgets. It's a complex process. One way of getting round this is for us to offer our technology on a fee basis. It's an innovative approach but again one that tends to be rather slow," he adds.
The finance model
This model works whereby the municipality purchases the Pearl system from Ostara under its "capital" sale model. Ostara then builds, owns and operates the system, with the client then paying the company a monthly treatment fee in a contract with an initial term of 10 years.
Customers adopting the capital model get a three to 10-year payback on their investment, because they save significant alternative treatment costs, according to the firm. Customers adopting the free model are charged a fee by Ostara that is less than their alternative treatment costs. In either model, Ostara contracts to take all the fertiliser produced by the Pearl system; this negotiated "offtake" amount covers any incremental operating costs incurred by the wastewater treatment plant as a result of deploying the Pearl system.
"Of course it might all rather be a slow and sometimes frustrating process but the flip side is that once you have a municipality on board you are unlikely to lose them. And it's the same thing when it comes to our customers in the world of agriculture," he says.
Before environmental issues became fashionable, the phrase "where there's muck there's brass" existed. Which roughly translates into the notion that a person can make a good deal of money from work that most people refuse to do because they think it's beneath them, dirty or unpleasant. But whoever would have thought that muck, or recycled wastewater in this instance, might one day come to represent one of our last and best hopes for the environment? Long live the dirty water guys.
More Water & WasteWater International Current Issue Articles
More Water & WasteWater International Archives Issue Articles