The Green Green Grass of Home And how a water utility is winning over a community with a living roof
Green roofs have long been touted as a way to not only improve the aesthetics of a building, but to also absorb heavy rainfall which could otherwise lead to surface flooding.
Nov 1st, 2011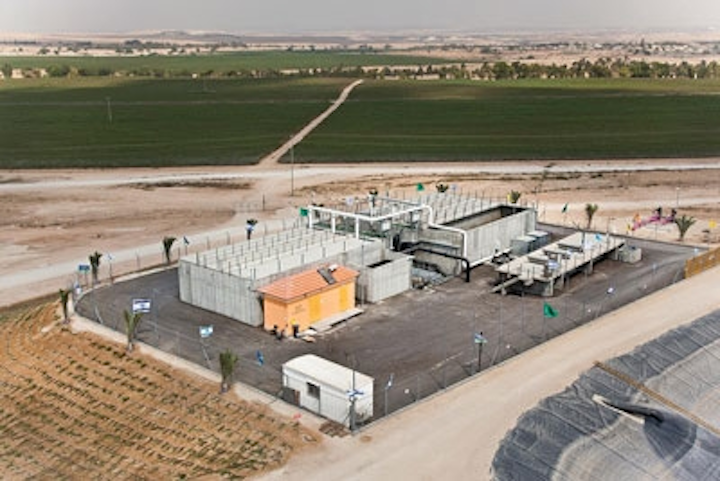 Green roofs have been heralded as a sustainable option to help reduce surface flooding and enhance building aesthetics. But, as a utility in Southern England found out with its new supersized wastewater treatment plant, a "living roof" can also help improve community relations. Tom Freyberg investigates.
Green roofs have long been touted as a way to not only improve the aesthetics of a building, but to also absorb heavy rainfall which could otherwise lead to surface flooding. For example, fitting 25 hectares of green roofs alone could deal with 80,000 m3 of rain water each year, according to the Landscape Institute in the UK. Other reported associated environmental benefits include improving the thermal performance of buildings, urban cooling, removal of air pollution and increased roof water-proofing longevity.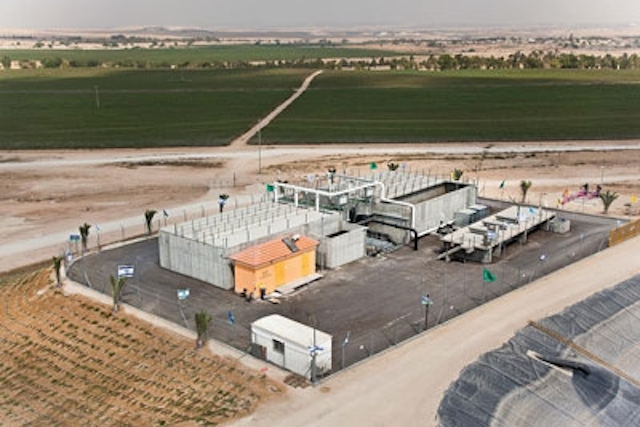 Back of the net: the "living roof" is said to be four and a half times the size of a football pitch and will help with community relations
Furthermore, with a growing number of companies wishing to base themselves in "sustainable buildings"; green roofs, together with geothermal heating and rainwater collection can help to reduce the climate change impact of new infrastructure. But before cityscapes become a green horizon, surely the question of "how green are green roofs" has to be asked?
A recent study by the University of Birmingham sought to find out exactly how closely green roofs actually emulate ground-base habitats, considering they can be used to compensate for urban habitat loss. It was co-funded by the European Union through the UNESCO SWITCH sustainable urban water project. It concluded that plants growing on extensive green roofs are "exposed to a higher frequency and intensity of drought stress than the same plant assemblages growing on the ground", but that "extensive green roofs will not act as a like for like replacement for most ground-based floral habitats".
Nor is it just inner city buildings playing host to living roofs. Wastewater treatment plants, often disliked by local residents for perceived fear of increased odours and traffic, are now looking to enhance building aesthetics as developments reach a closer proximity to local housing.
Take the UK, where one of the country's largest green roofs has been installed on top of utility company Southern Water's new £300 million wastewater treatment plant (WWTP). Slated for completion in March 2013, the plant will treat 950,000 m3/day of wastewater from people living in the nearby city of Brighton, as well as other towns. The build will also include 1 km of wastewater tunnels, two pumping stations and 2.5 km of sea outfall. In a bid to help the facility blend in with surrounding download - an Area of Outstanding Natural Beauty - the 18,000 m2 roof, the equivalent size of four and a half football pitches, has been planted. The structure comprises primary and secondary steelworks, steel decking, a waterproof membrane, drainage mat, root prevention barrier, insulation, substrate and finally the grass.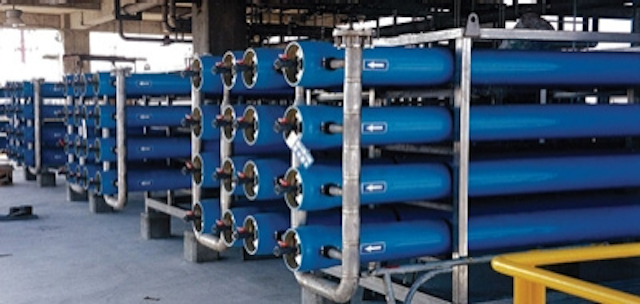 Yet the decision from Southern Water to add the green roof to the facility, an additional cost totaling hundreds of thousands of pounds, came from a rocky planning battle in the past and severe opposition from the local community in Peacehaven.
After an initial planning application for the plant to be located at an existing site was unsuccessful, Peacehaven was selected from a shortlist of eight sites. The WWTP was only then accepted after a design overhaul; changing the previous curved, metal profile clad structure (deemed "alien to the environment") to a sleeker, grass roof design. Even the valley where the facility is situated had to be "deepened and steepened" so the facility would have a lower profile.
Despite the new design, which was approved in 2008, local opposition still claimed that the smell and increased traffic from the development could "damage the community". Delaying the project further, it was in 2009 when a High Court rejected the protesters' application for a judicial review of the planning approval. The contract was then signed, allowing construction to commence in July 2009.
Speaking to Water & Wastewater International, Ben Green, programme manager at Southern Water, says: "Some people would still prefer that the WWTP wasn't there in the first place, but the end result in terms of aesthetics have gone a long way to help build bridges with the local community."
So, will other water utilities swallow the cost of green roofs if it means wastewater treatment plants fit in better with neighbouring, sensitive communities?
"We live on a crowded island and have a very tough planning process," Green says. "In terms of development and the expansion of our towns and cities, inevitably we'll end up encroaching on what were once rural or semi-rural treatment works."
The programme manager adds: "There will be other instances across the UK where innovative or more advanced, more aesthetically pleasing designs will be both demanded by the public and required through the planning process, as effectively people and wastewater treatment plants get closer together." WWi
More Water & WasteWater International Current Issue Articles
More Water & WasteWater International Archives Issue Articles