Leak-free, Plastic Mag-drive Pump Range Expanded
Nov 1st, 2011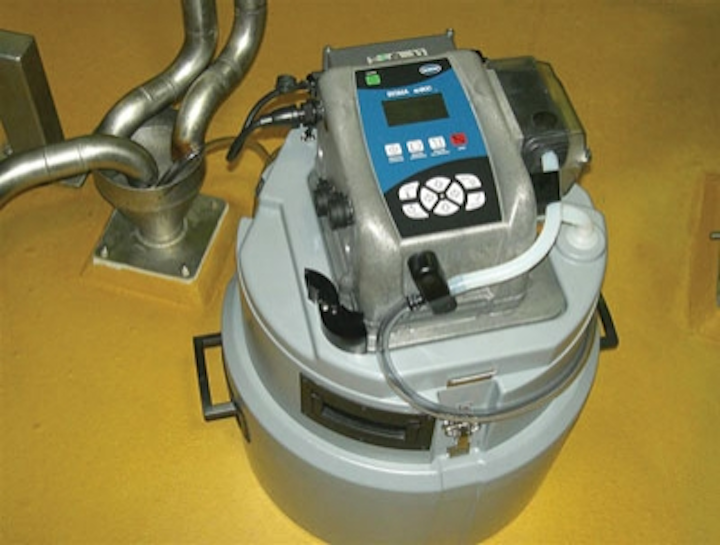 A new pump model DB5.5 has been added to the established range of Finish Thompson DB Series of Plastic Magnetic-Drive Sealless Centrifugal pumps. This new model DB pump covers flow rates up to 5 m3/hr and differential heads to 6.5 metres and is designed and built to provide the important benefits of sealless, magnetic-drive pumping, such as optimum efficiency and reliability, even in the most corrosive and challenging environments.
Available from Michael Smith Engineers, DB5.5 pumps can be specified in a choice of polypropylene or PVDF and have extended dry-running capability.
DB pumps offer high working pressure capability (up to 90psi) which means fluids with a high specific gravity (over 1.8) can "be easily pumped without the need for impeller trimming".
They have a maximum operating temperature of 180ºF (82ºC) for the polypropylene model and 220ºF (104ºC) for the PVDF option
High operating efficiency and lower energy costs are key objectives for all pump operators and DB pumps make an important contribution with operating efficiencies up to 70%.
For example, DB pumps with electric motors use significantly less energy whilst accomplishing the same work as an equivalent air-operated pump.
The DB5.5 pump is available in a close-coupled design configuration for optimum magnet alignment and they feature evenly spaced impeller trims enabling duty points to be precisely met.
www.michael-smith-engineers.co.uk/products/non-metallic-centrifugal/finish-db-series.htm
www.michael-smith-engineers.co.uk
Submersible Pumps for Construction and Mining
Godwin Pumps, manufacturer of the Dri-Prime® automatic self-priming, dry-running pump, has made the Flygt electric submersible pumps for mining and construction available at its company-owned branches throughout the U.S.. The pump company now sells and supports the Flygt 2000 and 5000 series electrical submersible pumps
With Flygt as the originator of electric submersible pumps and Godwin as the leader in automatic self-priming pump technology, ITT's construction and mine dewatering offering is now the most comprehensive, with products engineered specifically for construction and mining applications.
Diaphragm Pump Range for Wastewater Expanded
Manufacturer Wastecorp Pumps has introduced its triplex and quadruplex diaphragm pumps for pumping effluent and wastewater. The new Mud Sucker 3 and 4 series use advanced diaphragm pump materials of construction and are capable of transferring solids laden wastewater from 50-310 GPM.
Mud Sucker Triplex diaphragm pumps feature three diaphragms for transferring wastewater, food processing waste and raw effluent with fluid handling capabilities ranging from 55-310 GPM. Pump users can select from 2"-4" connection sizes. Mud Sucker triplex diaphragm pumps are available with our flapper valve design (slurries and wastewater) or our high performance, solids crushing ball valve model.
Pumps are available with electric, explosion proof, gas, diesel, air operated or hydraulic drive systems. Variable frequency drives and gauges are also available as optional equipment. These pumps are equipped with Santoprene® diaphragms for oil and chemical transfer or select corrosive fluid pumping. Select from over six drive systems and transfer up to 310 GPM.
The company said: "Municipalities are facing extended budget difficulties when it comes to their wastewater treatment pump upgrade programs."
Uniglide-e Pump Updates Split Case Range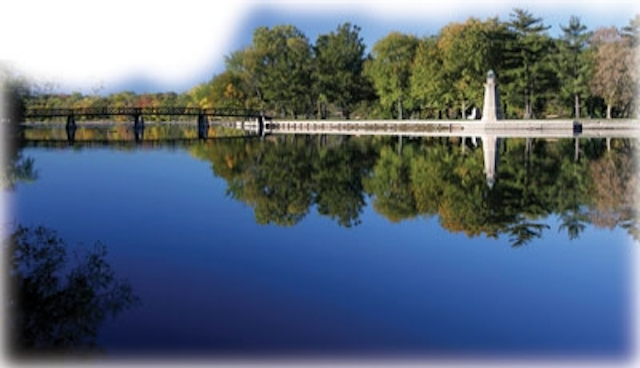 ClydeUnion Pumps has developed a new version of its split case pump range by creating the Uniglide-e. The manufacturer said the design focus was to maximise the pump efficiency levels as well as improve the maintenance aspect of the pump to better meet our customers' requirements. ClydeUnion said it has improved the Uniglide-e seal and bearing options and introduced standard steel alloy variants in 2011.
A key feature of the Uniglide-e is its footprint reduction of 70% in vertical configuration, without added cost. The company said that since its launch, thousands of Uniglide-e pump units have been distributed to companies in 30 countries within Europe, Middle East, Africa, Asia-Pacific, China, Russia, India and the Americas.
www.clydeunion.com/water-industrial
More Water & WasteWater International Current Issue Articles
More Water & WasteWater International Archives Issue Articles