Blade of Glory
With aeration accounting for up to 30% of a wastewater plant's operating costs, the race is on to find new and improved solutions.
Jul 1st, 2011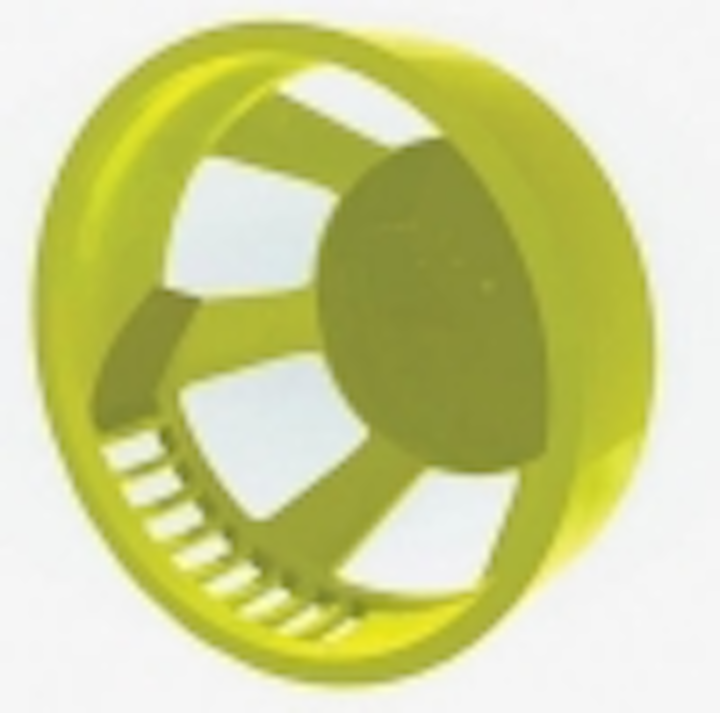 With aeration accounting for up to 30% of a wastewater plant's operating costs, the race is on to find new and improved solutions. WWi looks at how a new Blade Compressor design, being trialled with Severn Trent Water, could reduce energy spend by 20% and a trial of Swedish technology in the UK could help a major utility save £4.7 million.
Water and energy efficiency are intrinsically linked. Large quantities of electricity are required to shift water from source to tap and water is used to create electricity. It's relationship that unfortunately comes at a price. Estimates suggest that approximately 80% of municipal water and wastewater processing and distribution costs are for electricity.
You only have to look at the U.S., where drinking water and wastewater systems, according to the Environmental Protection Agency (EPA), account for 3% to 4% of national energy consumption. Approximately 56 billion kilowatt hours are used by the industry in the continent alone.
Blade process design and operation

According to Lontra, the design, common to the compressor, supercharger, expander and engine, is "novel positive displacement geometry". The basic unit uses a ring shaped chamber with a continually open inlet port and an outlet port valved by the action of the rotor.

The principal components are a blade ring, which rotates and rotating disc. The blade cuts through the disc.

The compression chamber is formed as the blade, rotating in the housing, works against the disc. The blade passes through the disc and is double acting, drawing gas in behind the compressing head. The compressed gas then exits through a port in the housing.

Product design allows for a variable flow device where the intake area, and pumped capacity and compression ratio, can be controlled through a sliding port.

The 1800 m3/hour Blade Compressor is a 35kW unit, producing 0.5 bar Gauge and a flow rate of 30Am3 per minute at 3000 rpm.
Population growth and tightening drinking water regulations mean that utilities could be paying out even more as operating costs increase steadily. In times of austerity, this is a major concern for companies globally and more so for the individuals that control their budgets.
With the EPA saying that potential savings of 15% to 30% are readily available in water and wastewater plants, the race is on to increase the energy efficiency of products. After all, this has now become a key prerequisite for customers.
The finger of blame has often been pointed at aeration technology, commonly criticised for representing a large proportion of electricity costs in wastewater treatment plants. But new technologies are frequently being developed.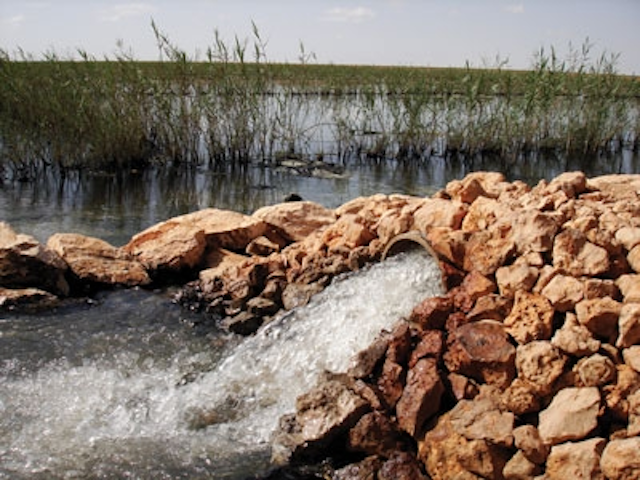 The Blade Compressor test programme is demonstrating the technology at speeds up to 5000 rpm
As an example, last year's June-July issue of Water & Wastewater International magazine detailed what the arrival of screw technology would mean for rotary lobe designs.
A test witnessed by the German Technical Monitoring Association (Technische Überwachungs-Verein) pitted the Atlas Copco ZS screw blower against a tri-lobe blower, in a performance test. The result showed the ZS screw blower was 23.8% more energy efficient at 0.5 bar (e)/7 psig, and 39.7% at 0.9 bar (e)/13 psig.
Funding the Blade
This year saw the UK's Carbon Trust granting £390,000 to start up company Lontra to help develop its Blade Compressor, which it claims could reduce energy spend on wastewater aeration by 20%. This, the company says, could help lead to a payback in as little as 18 months, within a five year AMP cycle, as seen in the UK. As the cost of electricity for aeration can constitute 30% of the operating costs for wastewater treatment, this is understandably attractive.
Furthermore, UK water and wastewater company Severn Trent has partnered with Lontra to provide a test site in Worcester for a pre-production prototype. The test programme is currently demonstrating the efficiency of the technology at pressures of up to 3 bar and at speeds up to 5000 rpm. Lab testing will be conducted up until Autumn 2011 and site testing until Spring 2012.
The trial has also established reasons for more energy efficient aeration in the UK:
• Energy efficiency and a drive to reduce costs

• Cap-ex constraints within five year regulatory AMP periods, requiring short payback

• Changing requirements, for example as space pressures increase the need to change designs of aeration tanks

• Diverse and expensive compressor maintenance schedules and parts stores across widespread sites

• Regulatory influences, in particular noise regulations but also general pressure on the water companies in the UK for increased innovation and reduced carbon footprint.
Swedish/Scottish aeration partnership
Elsewhere, Swedish aeration firm Sorubin has partnered with Scottish Water in the UK to conduct an operational performance test of the company's Microluft wastewater aerators, also touted to help improve energy efficiency by 20%.
The trial started in February this year and will last until August. An oxygen transfer test will be carried out by the firm, which consists of measuring the energy needed to fully oxygenate a body of clean water with Microluft.
This technology uses a bottom mounted aerator. As can be seen from the diagram (right), it works by generating a vortex in a tube that has contact with the atmospheric air, a pillar of air reaches all the way down to the bottom of the tube. Here, a special impeller sucks in a mix of air and water and puts it under very high pressure. Very small bubbles are dispersed from the aerator as a result. And it is the size of the bubbles which Sorubin says is fundamental to improving energy efficiency.
It says that the longer it takes for a bubble to rise through the water, the more time it will have to release oxygen. Naturally, as small bubbles rise more slowly than large bubbles, it is better to create small bubbles since they elevate slowly. Generating bubbles as deep down as possible is also important, the firm adds, as it allows them to travel upwards for as long as possible.
"The most energy effective aeration technology is the one that does nothing but creating small bubbles, deep down with the least energy input," Sorubin says.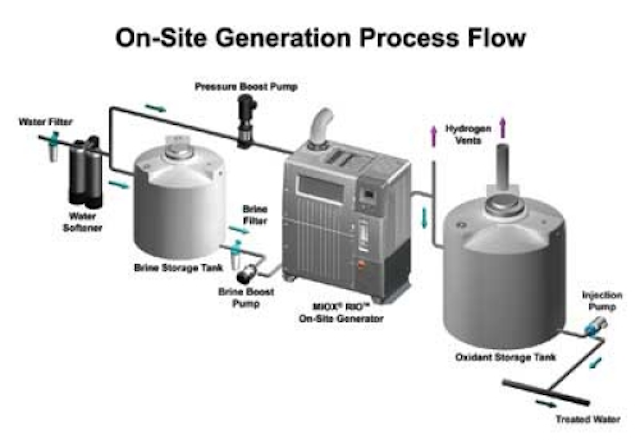 Sorubin says very small bubbles, which rise more slowly than larger bubbles, are more effective at releasing oxygen
It is hoped that following the trial, Sorubin's technology will be retrofitted to a wastewater facility in Dalderse. With aeration already said to be costing Scottish Water £7 million per year, it's clear that financial savings through more efficient technology couldn't come soon enough. According to the Swedish firm, if its aerators are fully employed across the company's sites, a saving of around £4.7 million could be made.
Conclusion
Statistics about the heavy energy consumption of aeration technologies are not new and manufacturers have been attempting to improve their products for years. What is new is how air is being generated for wastewater treatment. The industry will be eagerly awaiting the results from the Severn Trent Water and Scottish Water trials to see these new technologies being proven. And if they can deliver energy savings of 20%, across numerous facilities under a municipality's control, then this can't be a bad thing.
More Water & WasteWater International Current Issue Articles
More Water & WasteWater International Archives Issue Articles