Product Review: Pumps, Mixers & Agitators
Jul 1st, 2011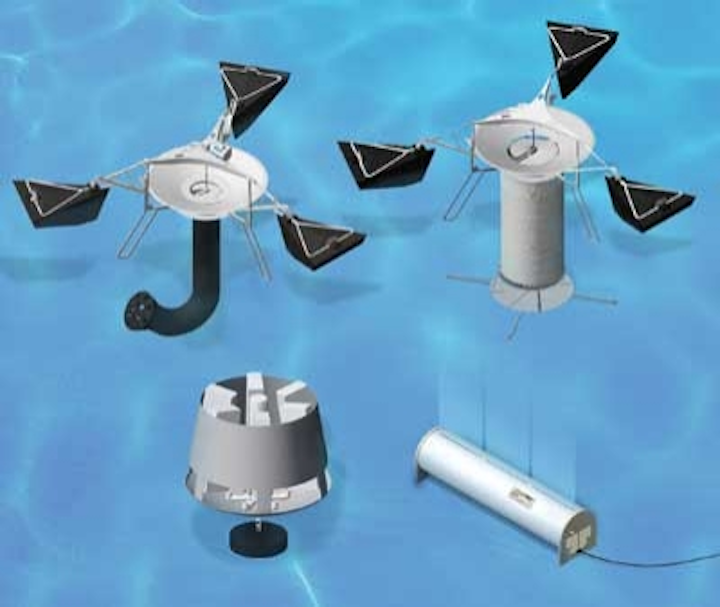 High Pressure RO Multi-stage Pumps
CLYDEUNION Pumps has introduced the HPRO (High Pressure Reverse Osmosis) product as part of its range of pumps for desalination facilities covering all stages of the process, from seawater pre-treatment to the distribution of produced water.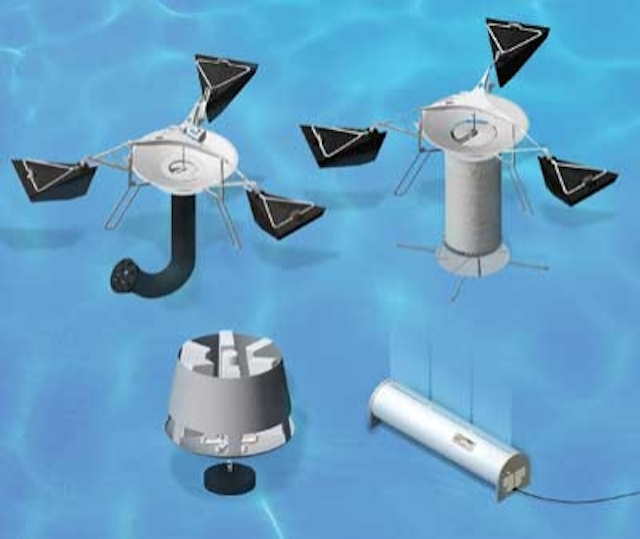 The HPRO pump is a radially split diffuser multi-stage pump designed to match the particular requirements of the desalination industry. Design features include:
• Minimum through life costs along with maximum reliability in service

• Optimised efficiency levels with hydraulics designed for each specific project duty

• Self-contained oil lubricated bearings eliminate the requirement and associated costs for lubricating oil module

• Enhanced efficiency achieved through full radial diffusers, volute discharge and closed clearance composite wear rings.
The company said that the HPRO pump offers customers a modern alternative, specifically designed for RO Desalination, to the traditional horizontal split casing high pressure BB3 product range.
Static mixer for desalination plants
Statiflo has developed a new concept for static mixers to meet the specific requirements for mixing and blending in the desalination industry. The static mixer, called the DesalMixer, is a short length insertion type device that produces a higher mixture quality, which the company said is at a lower pressure drop than mixers currently available in the market.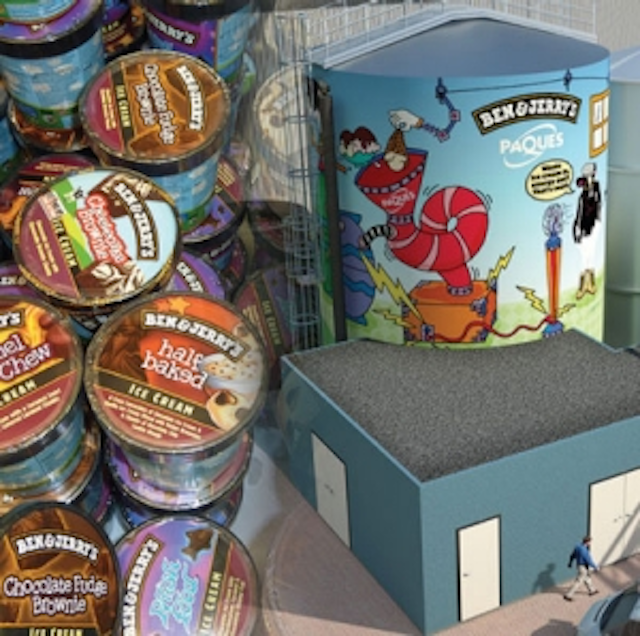 This is achieved by mixing elements that produce both division and turbulence of the flow. One very significant benefit is that injection lances are not required. Instead the dosed chemicals are introduced at the pipe wall and are drawn and dispersed into the main flow, resulting in a complete mixing. The absence of injection lances eliminates blocking, reduces maintenance and lowers the overall cost of the mixer.
The Statiflo is available in three standard lengths to cater for very rapid mixing or slow mixing depending on the chemistry of the application. Mixers can be custom designed to suit the available pressure drop of site hydraulics.
Good mixing is fundamental to achieving the correct process result and will minimise chemical usage and in the case of desalination plants can have a significant impact on overall running costs.
Leak-free mag-drive pumps for hazardous liquids
Michael Smith Engineers has said the Dickow range of pumps, including the KM Series, are capable of handling capacities up to 65 m3/hr at heads up to 65 metres.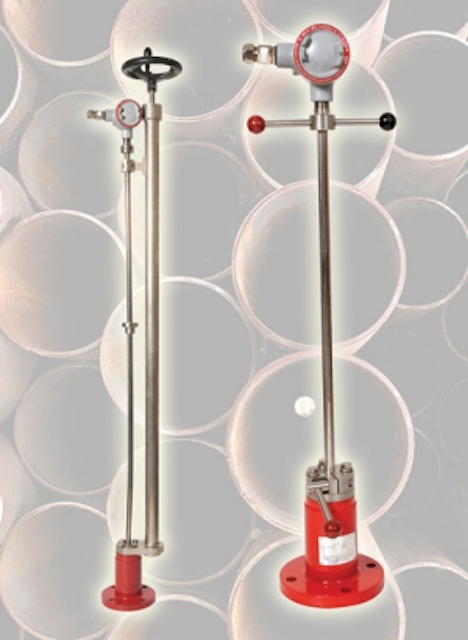 All KM Series pumps are magnetically coupled, so they are leak-free by design as there are no mechanical seals. They are available in either horizontal or vertical configuration and a choice of wetted materials of either cast iron, cast steel and stainless steel. The vertical configuration option with the motor mounted on the top eliminates the need for a base plate so is an ideal choice for where space is limited.
The pumps can handle liquids with viscosities between 0.1 cP and 200 cP at temperatures between -30 to +200°C.
www.michael-smith-engineers.co.uk
CASE STUDY: Peristaltic pumps help reduce nitrogen levels in Germany
The Eversburg sewage treatment plant is designed to serve 250,000 population equivalents and is one of three plants operated by the city of Osnabrück in northern Germany. But in 2005, its actual load was closer to 309,000 population equivalents (COD 80 mg/l), pushing the nitrogen input level above the plant's capabilities.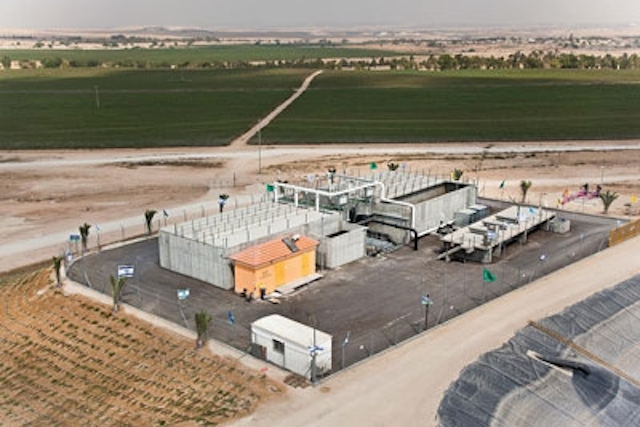 To deal with this situation, a team was organised to develop a process-based alternative to biological elimination of nitrogen. At its core, the proposal involved the use of existing basins and established biological process engineering. A feasibility study in the lab led to a pilot plant. Positive results here were scaled up to operational experiments in small basins. These findings served as the foundation for implementing a major system to serve 60,000 inhabitants.
Demanding pumping tasks
The pumps moving filtration water into the nitrogen elimination plant were a critical aspect of the concept. The pH of the water ranges from 11 to 11.5, temperature is approximately 30°C, and conditioning is provided by lime and Iron III. Originally the plant used centrifugal pumps, but their mechanical seals calcified, the pumps leaked and aggressive lime water penetrated into the motors. As a result, the pumps could stay in service for only a few weeks at a time. The plant began using Allweiler peristaltic pumps as an alternative to the centrifugal pumps from another manufacturer. "The pumps have been running around the clock without any problems even since," according to plant engineer Peter Sikora. The hose material is durable that neither the lime nor any other component of the filtration water results in any significant wear.
The peristaltic pumps have been running in a redundant configuration inside a separate pump house since 2008. Before the pump house was constructed, the first pump ran outdoors for more than a year.
Allweiler peristaltic pumps are designed without a seal and can be dry-mounted so they are easily accessible at all times. A frequency converter enables precise regulation of the pumps and saves energy. Their capacity has a linear relationship to pump speed and as a result, volume flow can be controlled with precision, eliminating the need for additional volume-monitoring devices. The pumps operate within a speed range of approximately 20 rpm to up to 35 rpm.
Mark 3 ISO pump from Flowserve
Flowserve Corporation has launched the Durco® Mark 3™ ISO range of chemical process pumps. Fully compliant with ISO 2858 (dimensional) and ISO 5199 (design) criteria, the Durco Mark 3 ISO pump incorporates the advanced features and benefits of the Durco Mark 3 ASME B73.1 pump. These include the efficiency, repeatable performance and mechanical reliability of the signature Durco Mark 3 reverse vane impeller, micrometer-style impeller adjustment, the SealSentry™ family of seal chambers along with a heavy duty shaft and bearings. Flowserve said replacement parts inventory can be minimised through the high degree of component interchangeability. The pump is available in 40 sizes, a variety of configurations and a wide range of materials.
Welches Dam pumps replaced in Cambridgeshire, England
Bedford Pumps has replaced pumps originally installed by W H Allen at Welches Dam Pumping Station in the Cambridgeshire Fens. The Welches Dam pumping station, situated on the Old Bedford River, south of Manea, was constructed in 1948 to provide land drainage in the notoriously flat and boggy marsh land of the Cambridgeshire fens. Sixty years on maintaining this obsolete equipment had become prohibitively expensive and the decision was made to upgrade the station with modern alternatives.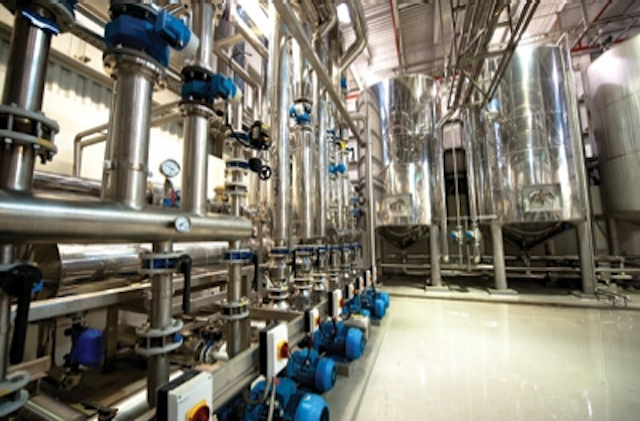 The project, let by the Environment Agency, was awarded to Jackson Civil Engineering Group, supported by Halcrow and using Bedford Pumps as the M&E partner. The work involved taking the station out of commission while all of the existing plant was removed from the station. Partners arrived at a pipework design which used the benefits of siphonic recovery and housed the siphon loop within the station.
Versatile Sludge Pumps
ITT Corporation has introduced a new sludge series to its flagship Flygt 2600 drainage pump range. Available for rental or purchase, the new Flygt 2600 sludge series comprise three portable multi-purpose models that handle sludge and other liquids containing larger solids.
The range can be used in drainage and wastewater transfer applications for construction, mining, tunneling, industrial and municipal customers. The three new Flygt sludge pumps have a range of 1.5 to 5.6 kW for 50 Hz countries and 2.4 - 8.9 hp for 60 Hz countries.
Capable of flows up to 28 l/s (450 GPM) and heads to 38 m (128 ft.), these sludge pumps can be used for temporary sewage pumping, digester cleaning at wastewater treatment plants, light slurry transfer, open-pit and underground mine dewatering and emergency site drainage.
More Water & WasteWater International Current Issue Articles
More Water & WasteWater International Archives Issue Articles