Technology Round-up: Membrane Technology
Jul 1st, 2011

Hollow-fibre UF system to provide virus removal

Koch Membrane Systems (KMS) used the Singapore International Water Week event to launch a new product: the TARGA® II HF, a new hollow-fibre ultrafiltration membrane system.
The membrane element features a robust PES membrane, which is combined with optimised cartridge and rack design. KMS said that PES-base membrane chemistry helps to reduce membrane fouling and improved module design helps improve product robustness. Fibres have been designed to meet drinking water requirements and provide 4-log virus removal. Intelligent process controls can handle variations in water quality and flow with minimal operator intervention, reduced chemical use, and less energy.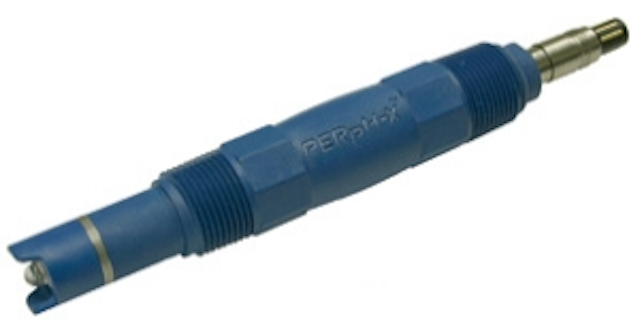 The system can be applied to a variety of ultrafiltration applications, including drinking water to seawater pre-treatment, industrial water treatment and tertiary wastewater treatment.
Manny Singh, KMS vice president of technology product management, said: "The intelligent control system was developed after extensive process testing with TARGA II HF and allows users to handle variations in feed water quality and flow variations with minimal operator intervention while reducing overall chemical and power consumption."
www.kochmembrane.com
Hyflux launches Tri-bore hollow fibre membranes with increased durability
Hyflux also used the Singapore event to launch its new polymeric tri-bore hollow fibre membranes. The Kristal 600ET3 and Kristal 2000T3 are the latest additions to the successful Kristal® range of hollow fibre membranes for reverse osmosis (RO) pre-treatment.
Each fibre now features three hollow bores at the centre of the fibre, which the manufacturer said ensures superior strength and a longer shelf life, coupled with a high permeate flow rate.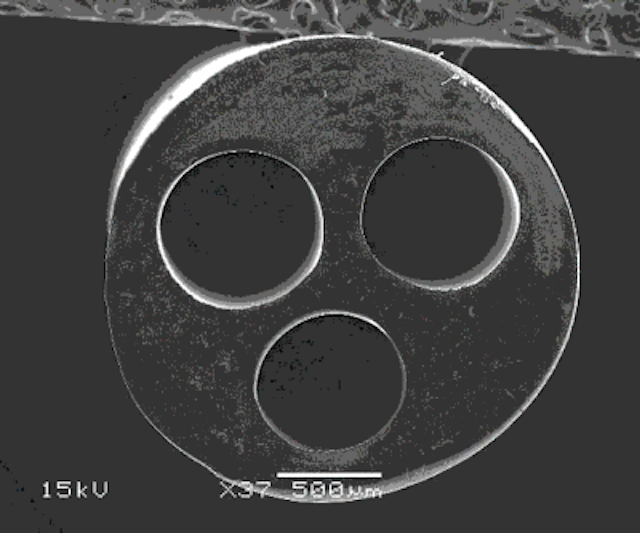 The new tri-bore membranes have increased overall diameters of 1.95mm and 2.20mm for the Kristal 600ET3 and Kristal 2000T3 respectively (about 40 - 45% increase from previous Kristal membranes) while the diameter for each of the bores is 0.6mm. The increase in the overall hollow fibre thickness is designed to provide even better membrane durability and tensile load-bearing ability.
Hyflux said this could mean that "fibre breakage may very well be a thing of the past". No fibre breakage has been was observed from the company following months of testing in operating plants.
The Kristal® membranes promise constantly low permeate turbidity and SDI that remain is unaffected even by large fluctuations in the feed water quality. The main material 'ingredient' of the Kristal 600ET3 membrane is polyethersulfone (PES) – a polymer material that is inherently highly hydrophilic with good chemical and pH resistance, much like its K600 predecessors. The PES membrane is then modified to further augment its hydrophilicity and chemical resistance to enhance the membrane's filtration performance.
For the Kristal 2000T3 membrane, the polyvinylidene fluoride (PVDF) material provides further added strength, chemical resistance and protection against oxidants. It is thus more suited for challenging applications, especially those involving higher concentrations of oxidants (from pre-treatment dosing or as a byproduct from a previous process).
As with the rest of the membranes in the Kristal range, the direction of flow for the permeate/ filtrate is from the outside of the fibre into its three bores (outside-in).
The manufacturer concludes that as an outside-in membrane, it has the ability to withstand substantial fouling and still continue to function at its design flux.
Crossflow Membrane BioReactor installation in Lecahate plant, Bangkok
Pentair X-Flow recently handed over a Crossflow ultrafiltration (CF-UF) installation at the Nonthaburi Leachate Wastewater Treatment Plant in Bangkok. The Nonthaburi landfill occupies a total area of 19.4 hectares serving about 900,000 inhabitants in Nonthaburi province, west of Bangkok. Recent upgrades included a leachate wastewater treatment installation that was constructed to prevent contamination of surrounding groundwater or surface waters.
This project was led by water and wastewater company Goshu Kohsan, along with the government of Nonthaburi and the Kasetsart University. Pentair X-Flow's Crossflow Membrane BioReactor (MBR) system was selected to treat the site's percolate water that has high levels of heavy metals TOC, BOD and COD. The Nonthaburi Leachate Wastewater Treatment Plant runs at a capacity of 0.5 MLD.
The installation contains a Pentair X-Flow Crossflow MBR system in combination with spiral wound nanofiltration (NF) downstream. After MBR and NF treatment, the treated water is used for application research.
German chlorine plant upgraded to membrane electrolysis centre
Global chemicals company AkzoNobel is investing €140 million to convert its chlorine plant in Frankfurt, Germany, into a membrane electrolysis technology centre. The new facility, which will increase current capacity by around 50%, will boost the company's presence in Europe's caustic lye and chloromethanes markets.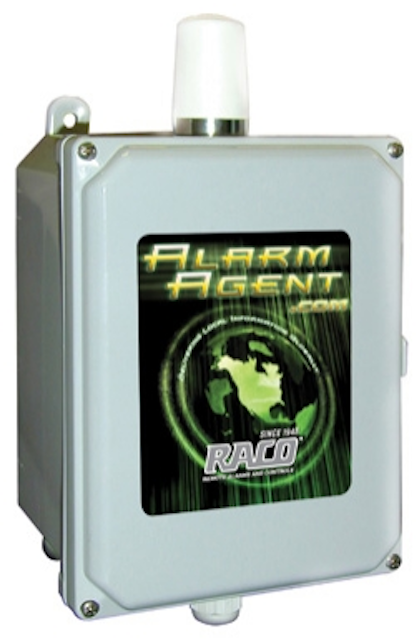 Due to come on stream in the fourth quarter of 2013, the Frankfurt operations will apply the latest membrane technology and enable the business to increase annual production of chlorine at the location to an expected 250 kilotons, up from 165 kilotons today.
AkzoNobel Industrial Chemicals operates three chlorine plants in Germany (Frankfurt, Bitterfeld and Ibbenbren) and two in the Netherlands (Rotterdam and Delfzijl). In 2010, these five facilities exceeded one million tons in total production.
KMS RO units to be distributed in Italy
Global chemical firm Univar will help distribute Koch Membrane Systems' (KMS) reverse osmosis products to the Italian market, as part of an agreement. Univar will distribute KMS' range of RO elements for the water treatment and reuse markets, to help purify seawater.
QuantumFlux membrane modules pass NSF Standard 61 requirements
Next generation reverse osmosis (RO) membrane technology manufacturer NanoH20's QuantumFlux membrane modules, for use in the production of drinking water, have received NSF Standard 61 Certification. This standard sets criteria for the testing and evaluation of products that come into contact with drinking water to ensure they do not leach contaminants into the water. These contaminants include those regulated by the United States Environmental Protection Agency (USEPA) and Health Canada, as well as any other non-regulated compounds that may be of concern. NanoH2O said its advanced nanotechnology, which has just been commercially launched, can increase membrane permeability by 50-100% over conventional membranes, while matching best-in-class salt rejection. Greater permeability translates to increased membrane productivity, decreasing energy consumption. The QuantumFlux membrane modules are available in an 8-inch diameter spiral-wound configuration, which fit into industry-standard pressure vessels.
FRP self-cleaning filters introduced for seawater applications

A range of fiberglass reinforced plastic (FRP) filters designed for brackish, brine and seawater filtration applications has been launched by Forsta Filters. Constructed from seawater-resistant plastic and other high alloy materials, the filters can withstand pressures of up to 150 psi. They are available with an on-line or an in-line flange configuration to accommodation simple installation. Flow rates are in the range of 15-20,000 GPM with a two-stage screening process. A coarse screen is responsible for straining out large debris from the water source, and the fine screen purifies water to the designated micron rating.
More Water & WasteWater International Current Issue Articles
More Water & WasteWater International Archives Issue Articles