Middle East/Africa
Jul 1st, 2011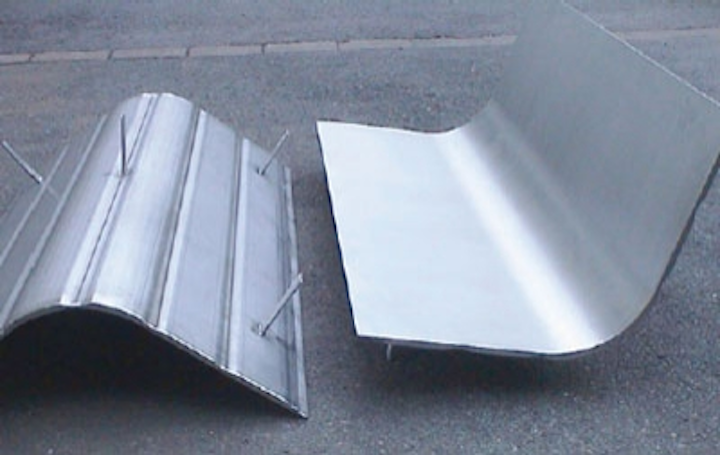 Water Reuse boosted in Oman with MBR process-led network
Haya Water has now installed 1000km of pipes in the Seeb area as part of a water reuse project in one of Muscat's most heavily populated areas. The project eventually aims to connect over 30,000 homes, office and commercial buildings to the modern water reuse network. When completed, over 80% of Muscat residents will be connected directly to the modern system.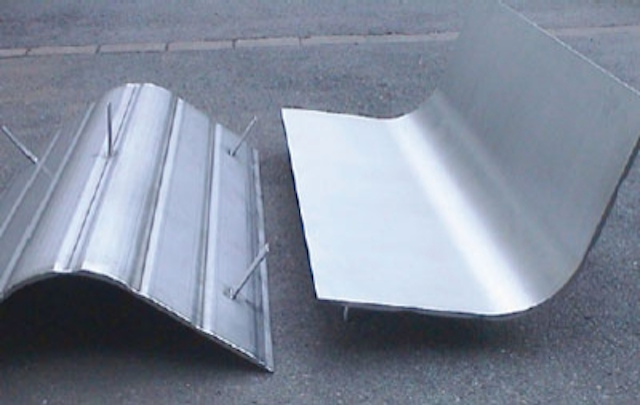 Also part of the project, a water treatment plant is under construction with the capacity of 80,000 cubic meters of treated effluent per day to supply the network. This development is now over 60% complete and will use Membrane Bioreactor (MBR) technology.
Haya Water CEO Omar Al Wahaibi said: "Treated effluent can be used for irrigation and watering of public amenities like parks and other public areas and by reusing waste water produced in the Muscat Governorate we will reduce the pressure that is placed on scarce underground water reserves or the need to use treated desalinated water."
The overall Muscat water reuse project comprises six major developments including Seeb, Bausher, Muscat, Muttrah, Amerat and Quriyat. Each project will include a modern water treatment plant using MBR technology.
Commercial scale FO facility moves ahead in Middle East
UK firm Modern Water has secured a £500,000 contract in Oman to build the first commercial scale 200 m3/day forward osmosis desalination plant, following trials in Gibraltar and Oman. Awarded by Oman's Public Authority for Electricity and Water, the facility will be built at Al Naghdah in the Al Wusta region, and will supply high quality fresh water to the local community.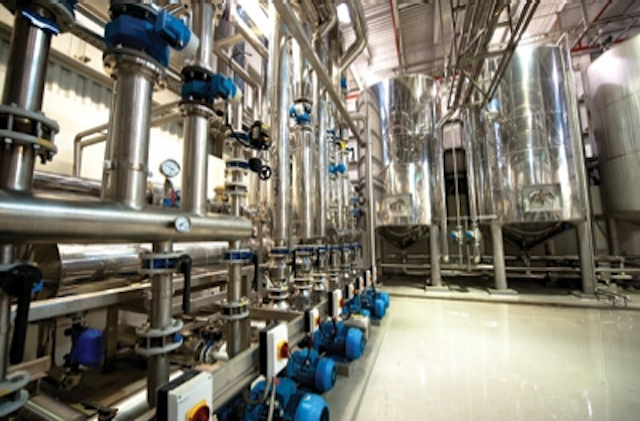 Patented 'manipulated osmosis' technology will be used, which the group said has been shown to use less energy and be "more reliable than conventional methods", particularly when operating in challenging conditions.
Neil McDougall, executive chairman of Modern Water, said: "Forward osmosis has emerged as a hugely important technological step-change within the desalination industry."
Capetown upgrades wastewater plant to create largest MBR facility in South Africa
Veolia Water Solutions & Technologies South Africa, a subsidiary of Veolia Water Solutions & Technologies, has been awarded a R187-million (around 19.2 Million Euros) contract by the City of Cape Town's Department of Water & Sanitation, to upgrade and extend the treatment capacity at Bellville's wastewater treatment works (WWTW).
With this upgrade, the Bellville plant will feature the largest membrane bioreactor (MBR) in the country to date; and its capacity will increase by 20 Ml/day (20,000 m3/day), to 70 Ml/day (70,000 m3/day) (average dry weather flow – ADWF). The 20 Ml/day MBR will be separate from the existing activated sludge plant. Hence, during the construction period, the existing plant will not be impacted upon.
In addition, the design and build contract, including all mechanical and electrical works, will see Veolia Water Solutions & Technologies South Africa supply a new inlet works for the MBR plant, new biological reactors and six membrane trains. A new sludge dewatering facility will also be supplied, as well as an upgrade of the existing electrical and control systems infrastructure at the Bellville WWTW.
Raw wastewater to the new plant will pass through coarse screens for degritting, before passing through fine screens and undergoing anaerobic, anoxic and aerobic treatment before undergoing ultra filtration and dewatering of sludge.
Currently in the basic engineering design phase, the plant is due for commissioning in 2013. Veolia Water Solutions & Technologies South Africa will provide training and maintenance support for the first year of operation.
Abrie Wessels, regional general manager, Veolia Water Solutions & Technologies South Africa, Paarl, said: "The water produced has to meet strict quality requirements with regards to organic matter, viruses and bacteria removal, ammonia and suspended solids content. The submerged ultra-filtration membrane technology will increase capacity while producing excellent quality treated water, which will be reused as process water to industrial and commercial clients in the area."
UAE approves seawater reverse osmosis facility
The UAE's Federal Electricity and Water Authority (FEWA) has awarded a $82 million contract to Aquatech to provide a 15 MIGD (15,000 m3/day) seawater reverse osmosis (SWRO) desalination facility located at Ghalilah, which will provide drinking water for the Emirate of Ras Al Khaimah. The project will be executed by Aquatech on a complete EPC basis including civil works, buildings, balance of plant and electrical and mechanical installation. In addition to the core reverse osmosis plant, the scope of supply consists of the seawater intake, dissolved air flotation, ultrafiltration, and post treatment packages.
Set for operation in late 2013, Aquatech said that it wasn't the lowest bidder on a capital cost basis, but that it provided the "most competitive overall lifecycle cost" compared to the other 10 bidders.
Aquatech has previously secured thermal and membrane based desalination plants across the Middle East including Oman, Qatar, Kuwait, and Saudi Arabia.
Seawater flue gas contract awarded in Saudi Arabia
The Rabigh Power Plant 2, owned by the Saudi Electric Company (SEC), has awarded AE&E Lentjes a contract for seawater flue gas desulphurisation technology (sewater FGD). Awarded by Doosan Heavy Industries in Korea, the contract is based on a cooperation agreement which includes working exclusively with AE&E Lentjes and offering its proprietary seawater FGD technology for new plants in coastal regions.
The scope of supply and services for the seawater FGD plant at the Rabigh 2 site comprises basic engineering, supply of key components and support during erection and commissioning.
Doosan Heavy Industries is acting as the turn-key contractor to build the power plant at Rabigh 2. The seawater FGD plant will be installed in order to ensure environmental compliance for the sulphur dioxide emissions.
The contract follows AE&E Lentjes securing seawater FGD plant contracts over the past few years including the industrial application of Qatalum in Qatar, and Gheco in Thailand, a seawater FGD for a 700 MWe power plant, both of which are currently under commissioning.
Abu Dhabi project opts for German actuators
A sewerage upgrade project in Abu Dhabi has opted for modular electric actuators from German firm AUMA. The Abu Dhabi Sewerage Services Company has ordered 300 SA type actuators, with integral AC actuator controls, which been installed for operation via fieldbus and conventional parallel signal transmission. Actuators will be used for valve automation at new wastewater treatment facilities at Al Wathba and Al Saad.
More Water & WasteWater International Current Issue Articles
More Water & WasteWater International Archives Issue Articles