Land of the Black [& Blue] Prosperous Gold
Political uncertainty has spread across the Middle East over the last couple of months but future demand for freshwater supplies will continue to grow.
Mar 1st, 2011
Political uncertainty has spread across the Middle East over the last couple of months but future demand for freshwater supplies will continue to grow. Tom Freyberg visited Saudi Arabia and Bahrain before civil unrest swept across the Arab world to find out what opportunities exist when it comes water supply and wastewater treatment.
January is an ironic time to visit the Kingdom of Saudi Arabia. Ironic because in a country in such desperate need of fresh water, not to mention year round desert conditions, it's raining. In fact it's raining heavily. So much so that many streets in Jeddah are flooded.
The fact that road drainage is an alien concept here means one of the main methods in shifting water is natural evaporation. Lucky for the local population the following day is sunny and 25 degrees, then. The city wasn't so lucky in 2009. In November devastating floods washed through Jeddah, leaving thousands homeless.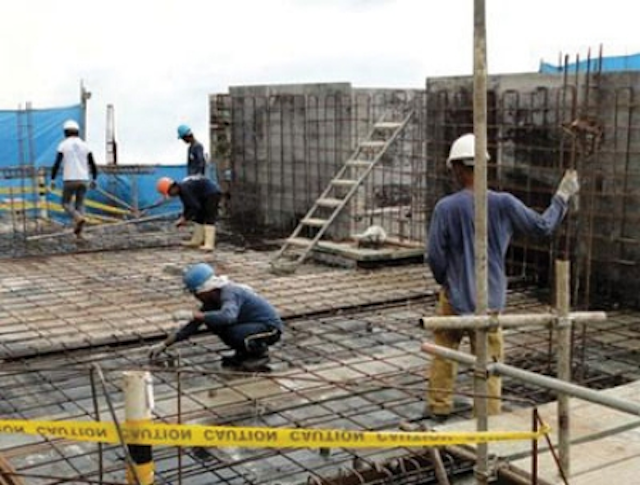 Under a protection programme the oil giant takes water samples regularly from more than 400 groundwater monitoring wells
Desert country cities, such as Jeddah, experience rain so rarely that when it rains torrentially, the city isn't geared up to cope with it. Cue a real opportunity for a country well versed on dealing with wet weather to help out; the UK.
As part of a UK Trade & Investment and British Water mission to Saudi Arabia and Bahrain, I am joined by a delegation offering a wide-variety of products and services. From global, multi-million turnover environmental consultancies, to SMEs providing pipe fittings and safety equipment; the mission hopes to partner individuals with Middle Eastern companies and agencies in need of such services. An example of international supply and demand at its best.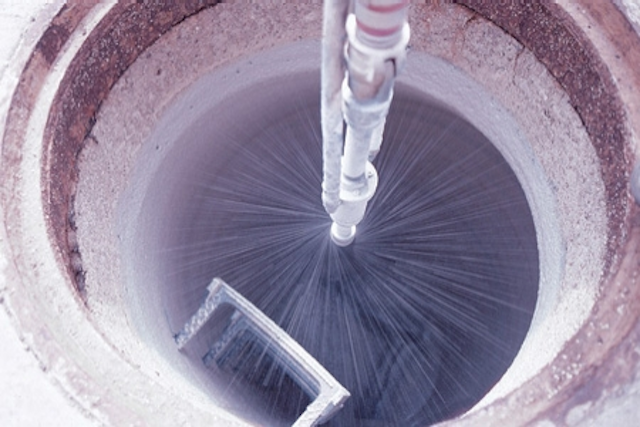 Saudi Arabia's major oil producer, Saudi Aramco, is interested in partnering with international water monitoring companies
And the need for such work could not be so urgent. While predictions show Saudi Arabia could struggle to meet its water supply needs by 2025, more worrying is the fact that only 45% of the urban population has access to a sewerage system. It's been estimated that the investment needed in sewerage systems and wastewater treatment over the next 20 years will amount to £10 billion. That's a lot of money and key indicator why companies not already operating in Saudi Arabia are so keen to do so.
Companies shouldn't be too hasty, however, when trying to secure a slice of the market.
"Do your homework and don't expect to come out first time and return with a big fat contract," advises Edward Ogilvie, chairman of the British Businessmen Group in Jeddah. "This is very rare. It takes time to build business in this country and it's important for the same person to return."
An example of the time it takes to build business can be seen from previous trade missions. A water and wastewater services provider recently signed a Memorandum of Understanding (MOU) with a Saudi Arabian company, a whole two years after meeting them during a previous water mission.
Insufficient Infrastructure
With this in mind, the water delegation visits the National Water Company (NWC). When the firm was created in 2008, average supply frequency (ASF) to the Jeddah population waste 22.9 days. Two years later and ASF is down to 9.2 days.
In a recent statement, NWC says that water supply reached 942 million cubic metres in 2010, which compares to a figure of 753 million cubic metres in 2008. The company put this down to "efforts to increase the volume of water resources in cooperation with the Saline Water Conversion Corporation and intensifying programs that detect visible and invisible leaks".
And the issue of leaks is a major challenge the company had to deal with when first appointed. Discussing "insufficient and poorly-maintained infrastructure" Roberto Bianchi, general manager of the Jeddah City Business Unit at the National Water Company, says that the network still experiences 40% water losses and previously, two thirds of the population were not connected to the sewer network.
Facing such challenges, I wish to know more about the politically sensitive subject of tariffs, how much NWP is charging for water and whether an increase is on the cards to help fund new infrastructure?
In answer, currently a low rate - the equivalent of two pence per cubic metre - is being charged for water. NWP says a request was put to the Supreme Judicial Council to consider raising the tariff, but it was rejected at the time. However, plans are in place to revise tariff structure over the next two to three years. Also, as part of a water renewal and maintenance programme, the organisation plans to roll out between 10,000 and 12,000 meters a month.
Current contracts
It was in 2008 that France's Suez and Middle Eastern company Acwa Power signed a seven-year, joint venture public-private partnership (PPP) to upgrade and modernise Jeddah's water and wastewater services. Set to close in 2015, Bianchi says there has been a "significant improvement to customers, without the need for a tariff increase". Discussing contract successes, Bianchi says that the PPP model works well and there has been no conflict to date between NWC and private operators. Furthermore, Saur secured the SAR12 million 12-month contract back in 2009, to provide technical assistance to the Mecca Water Directorate between August 2009 and July 2010.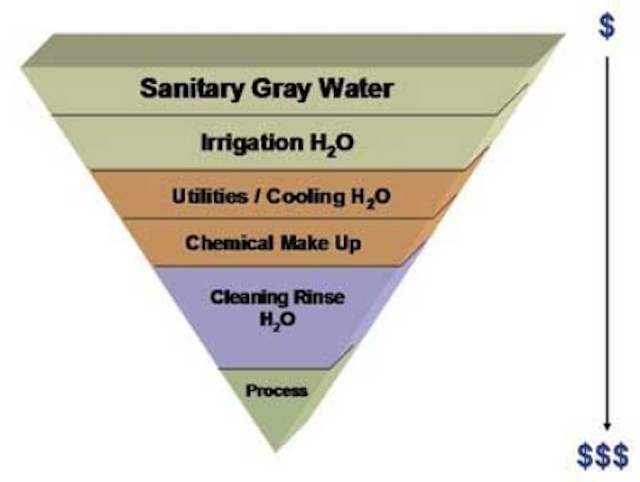 Supply and demand: the UK T&I delegation meets NWC's Jeddah team
Wastewater and Jeddah's sewage lake
While a "wastewater" revolution may be expected over the next 20 years, there is certainly signs that progress is slow. Despite such hesitancy, NWC highlights the King Abdulaziz International airport contract, which includes a tender for wastewater treatment. Reports suggest the second phase of this sewage treatment plant will help to increase capacity by 250,000 cubic metres a day. The "airport 1" contract may well be going ahead, but it is the speed of accelerating delayed and struggling projects that the company says it is improving.
In an address to the Prince of Mecca's region Khalid Al-Faisal, the CEO of NWC, Loay Al-Mussallam, recently said that the firm has implemented a plan to accelerate struggling projects. This, he said, resulted in a decrease in the number of delayed projects to five in Jeddah during 2010, which compares to 15 in 2008.
On the subject of wastewater, it is difficult to be in Jeddah talking about the topic without mentioning the infamous sewage lake. A quick internet search on the topic of Jeddah's Musk Lake brings up several alarming headlines from the past. Archived copies of the Saudi Gazette and Arabian Business dated two years ago throw up headlines of "Jeddah sewage lake at dangerous level" and "Fears sewage lake may flood Jeddah", respectively. However, the period of two years is a long when it comes to wastewater clean up projects. At the end of 2010 it was announced that, through a SAR1 million contract awarded to environmental consultants CH2M Hill, the lake was emptied of its content in the space of only three months. The project saw the evacuation of the lake water, removal of the dam and removal of sludge deposited in the lake.
Such an operation followed a warning from the Ministry of Water & Electricity over the lake, which at one stage contained around eight million cubic metres. An on-site treatment plant, with a capacity of 60,000m3/day, now processes wastewater in a three-stage process.
Water Training Academy
The Jeddah lake behind them, clearly change is afoot at the National Water Company. What will surely be music to the international water industry's ears, NWC says it will be investing around SR5 billion over the next ten years through the expansion of the sale of treated water. This will be done via agreement signings and MOUs to supply 390,000 cubic metres per day.
Tenders are being pushed through and the expected wastewater revolution could well take place. With such a momentous task ahead, it does raise the question of whether the country will have the necessary skilled and qualified workforce to operate and maintain facilities?
Saudi Aramco's Environmental Protection Department was created in 1998
In light of this, NWP says it will be helping to build a water training academy in Jeddah, worth an estimated SR150 million. Suez, Veolia and Agbar Water have reportedly shown an interest and the water technology academy would be in association with the King Abdullah University of Science and Technology (KAUST). It will be interesting to see if such a development will help the country achieve the goal of becoming to the Middle East what Singapore is to Asia - a global water hub.
Damman and cleaning up black gold
The arrival to Damman and journey to Al Khobar from the airport couldn't be more of a contrast to Jeddah. Instead of King Fahd's Fountain shooting water over 300 metres above the Red Sea, the view changes to a vast, endless desert with oil tankers and lorries crossing the dwarfed roads.
Damman is home of global oil giant, Saudi Aramco. As the firm has signed international partnerships with Siemens Water Company and the Dow Chemical Company, not to mention the opportunities that exist for the vast quantities of water wasted in the extraction of oil, the group is keen to hear more.
As the largest oil producer worldwide, the firm currently produces eight million barrels per day but has the capacity to produce 12.5 million barrels a day.
Ramzi Hejazi, engineering consultant in the Environmental Protection Department says it was in 1938 when the Kingdom's first commercial oil field was discovered, at Dharan, before crude oil was exported by barge to Bahrain. Following this, it was in 1963 when Aramco issued its first policy statement on environmental protection. This was revolutionary at the time, Hejazi says, as the concept of environmental protection was unheard of.
After the Saudi government acquired 100% "participation interest" in Aramco in 1980, purchasing all of the company's assets, an Environmental Protection Department was created in 1998. It was ten years ago, in 2001, when an environmental "Master Plan" was launched by the firm, backed to the tune of several million dollars. The aim, according to the engineering consultant, was to bring all "Aramco facilities into compliance with current regulations". Total investment will reach $7 billion, with the plan set for completion by 2015.
Desalination, as with the majority of Middle Eastern countries, may well supply the lion's share of water in Saudi Arabia, but over 600 wells still remain across the Kingdom. The oil giant says that under its protection programme, water samples are regularly collected from more than 400 groundwater monitoring wells to detect the impact on groundwater.
"We're interested in outsourcing groundwater monitoring and need support for occupational monitoring, as well as water monitoring. This is a message we want conveyed to the rest of the global industry," says Hejazi.
Partnership profiles
Halfway through 2010 saw Aramco Overseas Company, a subsidiary of Saudi Aramco, sign a licensing agreement for commercialisation of the EcoRight membrane bioreactor (MBR) with Siemens Water Technologies. Combining three technologies into a single wastewater treatment step, the system will treat effluent to meet strict wastewater discharge limits, to be reused, or fed directly to reverse osmosis equipment for reuse, boiler feed or cooling water.
Currently under technical evaluation, it is hoped the system will be made commercially available during the middle of this year, according to Tom Schultz, oil and gas marketing manager for Siemens Water Technologies. He later tells Water & Wastewater International: "Despite having some issues with installing the demonstration unit, which have resulted in minor delays, everything is operating correctly and going as anticipated. We are in the process of testing and so far have obtained the anticipated results."
On the issue of membrane biofouling, a raised concern with such technologies, Schultz says: "We haven't had any fouling issues or anticipate any fouling issues. The key to preventing fouling in the membrane is to make sure you've got the pre-treatment correct. Using Granular Activated Carbon (GAC) we're able to remove components which might contribute to fouling ahead of the membrane."
On the subject of discharge requirements, he adds: "Saudi Arabia's regulatory requirements are right in line with other countries. The issue in the country is the sustainability of water resources. You have a lot of facilities generating a low TDS (Total Dissolved Solids) wastewater which, if you can remove the other pollutants, is very suitable for reuse. Many facilities run on desalinated water, so once you've got all of the salt out of the water, it would be better to reuse it."
Meanwhile, a long-standing petrochemical joint venture between Saudi Aramco and the Dow Chemical Company has seen the Jubail Industrial City chosen as the planned site location for the project. Initially announced five years ago, the venture hopes to produce 1.8 million tons a year of ethylene from naptha and ethane feedstock. Chlorine, polyvinyle chloride and other products are also expected to be produced.
Growing the Saudi economy
"We have had numerous companies approaching Aramco from the Gulf but we would prefer companies to open offices in Saudi Arabia," the consultant adds. "We also want to help younger population become more educated, so companies should hire local staff."
The environmental consultant cites past examples where companies have "set up shop" in the country, carried out business, and left. "We are not interested in this approach," he warns. Quoting the Siemens Water Technologies example (see box out), he says the company came backing an environment outreach programme and donated 10,000 backpacks made of environmentally friendly materials to local schools.
Riyadh and development of A water regulator
Arriving at the National Water Company's headquarters in Saudi Arabia's capital city, Riyadh, the issue of non-revenue water (NRW) is a key topic discussed.
"The country is currently facing big challenges with non-revenue water and intermittent supply," says Michael Webb, senior consultant for corporate projects. "The system is not pressurised entirely, which brings its own challenges."
Back in Jeddah the delegation heard that the company was experiencing a water loss/leakage rate of 40%. However, any companies interested in lending services to help reduce such a figure are encouraged to negotiate the pre-qualification process.
"The selection of suppliers and contractors to provide services is crucial," he stresses. "Pre-qualification is a big issue to us and we will not be treating the process lightly...business has to proceed so currently it is being done by existing pre-qualified companies."
Webb adds: "Part of the aim as well as providing water, is generating revenue. The plan is to expand the application of treated sewage effluent (TSE) - the highest application for this product to date is agriculture."
While NWC was created in 2008 to take responsibility for water services across major cities in Saudi Arabia, there remains a gap - and need - for an organisation to act as the regulator. Think Ofwat in the UK. But according to NWC, this could all be changing.
Just like the Electricity & Co-generation Regulatory Authority (ECRA) regulates the electricity industry in Saudi Arabia, a similar organisation for water is on the cards for the future. NWC says that a new water regulator agency will be developed over the next three years, and the company will be working with the ministries to support its roll out.
The Middle East's Financial Powerhouse
A mere 30 minute drive from Saudi across the causeway and you reach another country that couldn't be any different. While one of the smallest countries in the Gulf, Bahrain has held the acculade of possessing one of the strongest financial services sectors in the Arab World.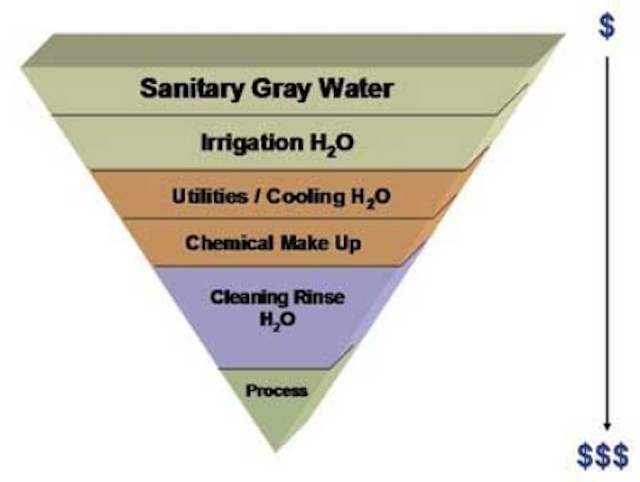 The recent political events - two weeks of Shia protests against the Sunni-led regime, forcing a cabinet reshuffle - should not tarnish the country's economic performance in the past.
In 2009, the financial services sector made up 27% of the nation's GDP, with manufacturing following closely behind with 16% and real estate and telecom and transport 10% and 9%, respectively. Oil may well have been discovered in the Middle East in Bahrain in 1932, but it only accounted for 13% of the countries GDP in 2009.
An inevitable population boom, along with economic development from 2005-08 boosted demand for water and wastewater services. According to UK T&I, today 30% of Bahrain's sewerage network is in need of replacement, and underground water is infiltrating into the sewerage network in 50% of areas, resulting in flooding and environmental damage. However, also just like Saudi across the causeway, change is on the horizon.
One of the aims of the government is to increase the proportion of the population connected to the sewerage network. Furthermore, a sanitary drainage project from the National Oil and Gas Authority, to the tune of US$150 million, is set for completion by the end of 2012.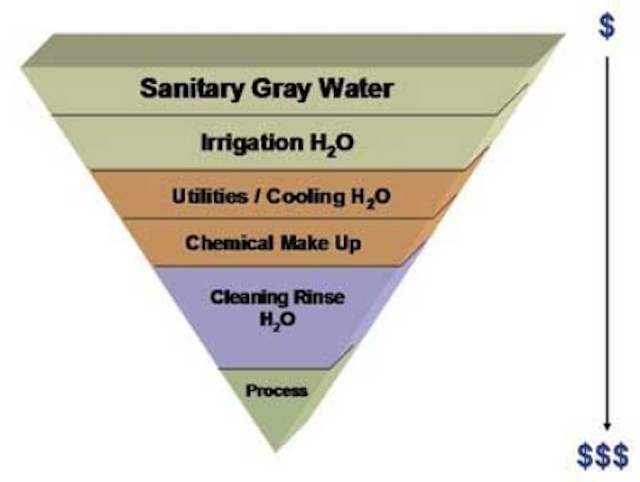 Bahrain's wastewater treatment plant in the industrial Sitra area
In Bahrain, water recycling and sewerage treatment is under the remit of the Ministry of Works, whereas water production is controlled by the Electricity & Water Authority (EWA). Around 150 million gallons (567,000 m3) of water per day makes up the total water supply, with 90% generated from desalination and the remaining 10% from groundwater. The following five facilities make up water supply:
- Al-Hidd Power Company

- Sitra Power and Water Station

- Ras Abu Jarjur RO Desalination Plant

- Addur SWRO Desalination Plant

- ALBA Desalination (Aluminium Bahrain).
According to Dr Abdulmajeed Ali Alawadhi, chief executive of EWA, leakage levels are currently at 18%. A two-year target, over the course of 2011 to 2012, is to reduce this figure down to 12%. The estimated cost of doing so is BHR10 million. Following this, between 2013 and 2014, the authority hopes to reduce this figure from 12% to 10%.
"We have a water shortage here - water is expensive to produce and the tariff is low, so it is often overused," he says.
The high cost of water is currently highly subsidised in the country. In fact, 75% of the cost of water production is subsidised, leaving consumers to only pay 25%. To help with these costs, BH21 million is provided every month from the Ministry of Finance. "If the tariff is increased, we should be able to the decrease the subsidy," adds the chief executive.
On the subject of privatisation, Dr Alawadhi says: "All of production has been privatised...in the future we aim to award maintenance contracts to the private sector. Whatever outsourcing can be done, will, to leave the authority to continue with its core role. The next step, we will be giving the private sector responsibility of collecting bills - people need to understand how much of an important area this is."
Bahrain's wastewater - building a future
Improvements may well be in place for drinking water supply but it is also wastewater where vast improvements are planned.
It was actually back in 1977-1979 when the Ministry of Works constructed its first trunk sewers and main pumping station for Manama, Muharraq and Isa Town. Following the completion of the National Master Plan for Sanitary Engineering Services (NMPSES), a Sanitary Engineering Services Restructuring Study is expected to be completed by the end of this year.
One of the aims, according to Ebrahim Hassen Al-Hawaj, director of sanitary engineering operation and maintenance, is for "sanitary services to reach 95% of Bahrain's population by 2020." An aspiration is for this figure to reach 100% by 2020.
To help reach these aims, a 100,000 m3/day wastewater treatment plant and deep gravity sewer network are set to be located in Muhharaq, in the north eastern area of Bahrain. The plant will have the capacity to expand to 160,000 m3/day in the future. International interest in the project has been rife and 16 companies made it to the pre-qualified list. Companies included Suez Environment (Degremont), Sembcorp Industries, Veolia Water and a joint venture between the UK's United Utilities International, Samsung Engineering Company from South Korea and Invest AD Infrastructure Fund.
The latter has been awarded the preferred bidder status for the BOO (Build, Own and Operate) project, after their low bid of $1.459 per cubic metre undercut the next lower bidder by $0.152 per cubic metre, according to Meed's Middle East wastewater market report for 2010.
At the time of writing, the Ministry of Works and Ministry of Finance confirmed that the consortium would deliver the project. All three partners in the consortium are providing equity for the project, with Samsung committing 45%, Invest AD 35% and United Utilities 20%.
The privatization of Muharraq Sewage Treatment Plant consists of three major components. The first component is the Sewage Treatment Plant (STP), which is scheduled to be operational by August 2013 and will be built on reclaimed land located north of Hidd Industrial area. It will be developed in two phases with an initial capacity of 100,000 m3/day and expandable to 160,000 m3/day in phase 2, whenever required. This STP is planned to cater for the increasing development surrounding Muharraq, to reduce considerable overloads at Tubli STP and mitigate environmental pollution with the high quality international TSE standard requirement.
The second component is the Sewer Conveyance System, which includes the construction of a Deep Gravity Sewer (DGS) network system - a 15km long development which the Ministry of Works says will see micro-tunnelling technology used for the first time of this magnitude in sanitary sector. This DGS is due to be completed by August 2013 and will have 80 years service life. Finally, the third component is the connection of the existing network to the DGS trunk main, which will be constructed in stages and completed by August 2014.
Bahrain's other major wastewater treatment plant, Tubli, which operates alongside the other plant in the industrial area of Sitra, is being expanded to a capacity of 350,000 m3/day.
However, a decision from the Ministry of Works to upgrade and improve the Tubli plant did not come as a surprise. As a result of the previously mentioned population boom, the facility had to process wastewater levels above its capacity. This resulted in deterioration in the quality of final treated effluent, which impacted on the ecological conditions when discharged into Tubli Bay. The Ministry signed a Letter of Intent with Bluewater Bio last year to upgrade the secondary treatment unit. The BD7.3 million project will see the company providing biological treatment of 100,000 m3/day.
Bahrain to spearhead wind powered desalination movement
It's not just wastewater where Bahrain is setting new ground for the Middle East. A Memorandum of Understanding (MoU) signed in early February between German company Synlift Systems and Jade Consultancy could see wind powered desalination introduced to Bahrain for the first time.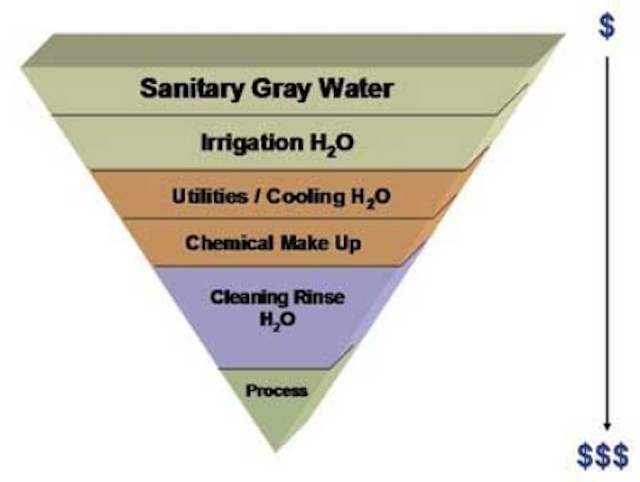 The agreement will see the consultancy provide project management support on customizing the design concept of seawater desalination powered by wind energy. Extensive laboratory studies simulating Gulf region conditions are said to have shown such a concept is both technically and commercially viable.
At the time, H.E. Dr. Hubert Lang, ambassador of the Federal Republic of Germany in the Kingdom of Bahrain, said: "Since some years I have been trying to promote the idea of alternative and clean energy sources in the Kingdom of Bahrain. We all know by now that nuclear energy is by far not the best solution and we absolutely must look for other energy sources and resources."
Nor is it just wastewater or desalination attracting all of the attention. Like Saudi Arabia, Bahrain also plans to revolutionise its storm water drainage. During the group's time in Bahrain, the local press reported that the country will be pumping BD12 million into a water drainage project to cope with flash floods.
Expected to be implemented in 80 to 90 locations across the country, the plan, according to Al-Hawaj, is to use aqueducts to drain water from higher ground to the sea, using pumping stations.
Final thoughts
The wave of social and political unrest may have swept across the MIddle East with brutal force recently, with few leaders unlikely to survive, but demand for water will continue, regardless of cabinet and ministerial reshuffles. Expected population growth will ensure this. Opportunities clearly remain for storm water, drinking water and wastewater. The economic crisis may well have delayed tenders, and subsequently privatisation plans, but it now looks like the gears are in motion for development to carry on across Saudi Arabia and Bahrain. As demonstrated by the Muhharraq wastewater project recently signed in Bahrain, international collaborations are becoming more frequent in a bid to strengthen offerings and tap into these lucrative Middle Eastern markets. It's clear to see why. A reported $15 billion dollars is due to be spent on wastewater treatment up until 2015 across the GCC.
Bahrain's Tubli facility is being expanded to a capacity of 350,000 m3/day
The well known phrase, "when it rains, it pours" couldn't have been more apt during the delegation's time across Saudi Arabia and Bahrain. Let's hope the level of work and awarded contracts from the visit will be equally flowing.
More Water & WasteWater International Current Issue Articles
More Water & WasteWater International Archives Issue Articles