Western Europe Poised for Major Investment
To catch up with water leaders such as Germany, the rest of Europe is in prime position to attract investment and bring its water and wastewater infrastructure up to scratch.
Mar 1st, 2011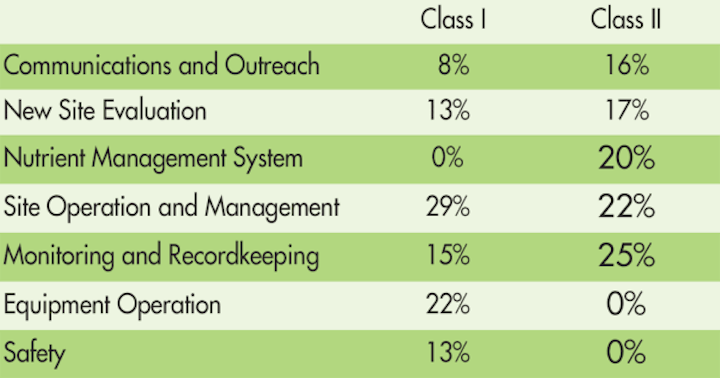 To catch up with water leaders such as Germany, the rest of Europe is in prime position to attract investment and bring its water and wastewater infrastructure up to scratch. The economic situation may delay and lead to some projects being shelved, but in the west utilities are set to invest €89.8 billion over the next five years. Nuno Oscar Branco reports.
Western European water and wastewater utilities supply drinking water and sanitation services to 390 million people across 17 countries. The European water industry is valued at approximately €47.8 billion per year. Of this amount, 10% is made up of water and wastewater treatment technologies, 1.6% in water management and the remaining 88.4% in asset management, which includes capital expenditures (CAPEX) and operational expenditures (OPEX).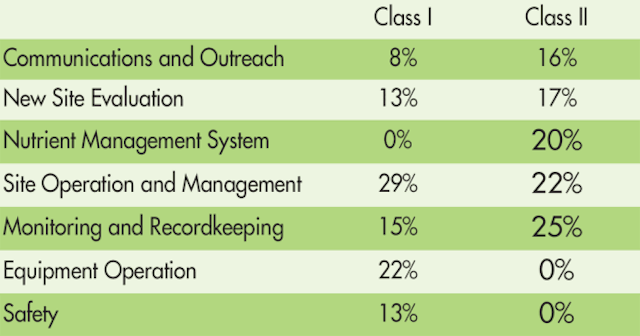 It is worth noting that 20% of the investments made by Western European Utilities are in the rehabilitation of the networks and treatment plants. Infrastructure of the water and wastewater utilities is very capital intensive. Drinking water and wastewater networks have a service life of up to 100 years and reservoirs have an even longer lifetime expectancy. Treatment plants are rehabilitated to assure security of supply and high quality drinking water and environmentally safe wastewater and sludge. Rehabilitation of this basic infrastructure is fundamental to preserve physical assets for future generations. To put a price on this future challenge, Western European water and wastewater utilities are expected to invest €89.8 billion over the next five years to rehabilitate water and wastewater infrastructure. Such a figure should not come as a surprise.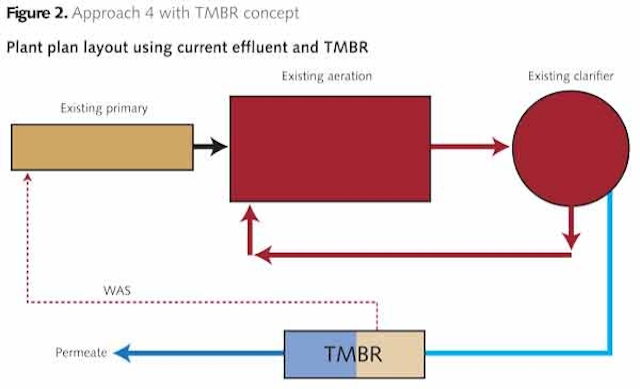 The European Federation of National Associations of Water and Wastewater Services (EUREAU) estimates that there are approximately 2.9 million kilometres of water and 1.9 million kilometres of wastewater networks across Europe. Other infrastructure that must be managed by the utilities comprises water abstraction facilities, storage and treatment and for wastewater collection and treatment.
Germany leads the pack
Germany has the best water infrastructure in western Europe, as well as low water losses and few disruptions to supply. It is also no coincidence that the country is more advanced when it comes to the adoption of the EU regulation.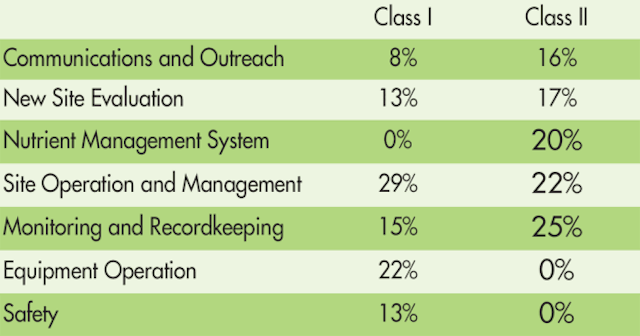 Furthermore, in Germany, investments in the water and wastewater sector are fully paid by the end-users as water and wastewater utilities already price water and wastewater services following the cost-recovery principle of the Water Framework Directive. Thus, consumers of these services in Germany directly finance investments in the sector and not the government, as is often the case in other western European countries such as Ireland.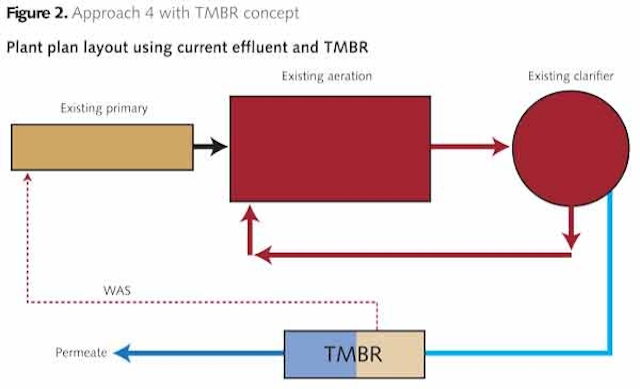 To reach this stage, Germany invested just over €100 billion over the last 15 to 20 years. In order to catch up with Germany's rate of water losses and overall operational efficiency, other European countries in the west now have similar objectives and utilities in these countries have set up plans rehabilitate their water infrastructure.
Priorities of the EU water and wastewater utilities
European Water utilities must implement the EU Treatment Directives by providing high quality drinking water to 100% of the population and protecting the environment by performing wastewater and sludge treatment. In some countries water and wastewater utilities still need to reach 100% of the population with these basic services and are pressed by the European Union to reach these goals by 2015.
However, at par with investments in new water and wastewater networks and new treatment capacity the utilities must also maintain and rehabilitate the old networks and treatment plants, ensuring a good operational performance.
With regards to rehabilitation, the priorities of water networks are to improve drinking water supply and preserve the infrastructure for future generations. This includes reducing water losses, expanding and maintaining the wastewater network and water and wastewater treatment plants.
Reducing water losses
In most western European countries the water network is older than the wastewater network, hence in need for more rehabilitation investments. Frost & Sullivan estimates that, across Western Europe, more than 40% of the networks need to be rehabilitated. Germany, according to a recent study by the BDWE (Bundesverband der Energie- und Wasserwirtschaft e. V.), is the country that invests more in the drinking water sector (€0.54 per m3) followed by England (€0.53 per m3) and France (€0.33per m3). Water networks are being replaced to prevent contamination from lead pipes, to reduce water losses and improve the management of the network by introducing control and monitoring instrumentation.
Expand and maintain the wastewater network
Just like with the water sector, Germany is also the country in Europe that invests more into its wastewater sector (1.27 €/ m3), followed by England and Wales (€0.91 / m3), France (€0.72 / m3) and Italy with (€0.11 /m3), respectively. According to the BDWE Germany spent $7 billion in the wastewater in 2006, the lowest amount since 1998 because of the "phasing-out of investments within the implementation of the EC Directive on Urban Wastewater Treatment". However, according to the same report by the BDWE "approximately 20% of the public sewage systems are in need of rehabilitation in the short to medium term and another 21.5% show small damages and need to be rehabilitated in the long term". Thus, Germany will remain an important market for rehabilitation in Europe moving from water to wastewater networks. We estimate that utilities in other countries will follow the same investment patterns and will also invest in the rehabilitation of its wastewater networks in the short to medium term.
Water and wastewater treatment plants
The rehabilitation of the water and wastewater treatment plants allows utilities to address different objectives. Firstly, to improve operational performance. Secondly, to improve treatment performance and finally, to improve economic efficiencies. Planning is fundamental to achieve these three objectives in parallel, as they are aligned towards a similar goal which is cost reduction, security and quality of supply and treatment.
The majority of investments are expected to take place in the rehabilitation of wastewater treatment plants. In Europe there are 60,000 wastewater facilities and most of them still need to comply with the EU treatment directives and be upgraded to perform nutrient removal. A priority for wastewater utilities is to comply with the Urban Wastewater Treatment directive by 2015. We estimate that most sewage purification plants partly need to be retrofitted by 2015 to meet stringent EU Wastewater treatment legislation, requiring nutrient removal in sensitive areas. In parallel with rehabilitation investments necessary to address the UWWTD, wastewater utilities are also planning to introduce measures to improve operational performance and improve its economic efficiencies.
According to the European Union, for sensitive areas "more stringent treatment is in place for 72% of the pollution load, with a compliance rate of 85%". Only the Netherlands, Germany and Austria are 100% compliant with the directive. The other member countries of the EU are required to comply with this directive by 2015, thus anticipating new investments in tertiary and advanced treatment technologies are expected.
Future investments
Investment priorities of European utilities vary according to location and cost structure. The current economic situation, especially in the southern European countries, might lead to cancellation or postponement of some projects.
However, utilities across the continent need to invest in rehabilitation in a bid to help reduce maintenance and operational costs. Such investments will be important to mitigate future major problems that could present even heftier costs. WWi
Author's note:Nuno Oscar Branco is an industry analyst at Frost & Sullivan. This article is based on some of the key findings of the current research by Frost & Sullivan analyzing the Western European Water & Wastewater Utilities Market. For further information please email Fredrick Royan at froyan@frost.com.
More Water & WasteWater International Current Issue Articles
More Water & WasteWater International Archives Issue Articles