Blue Peace or Blue Problems?
A report on water scarcity in the Middle East suggests setting up a collective water council in the region to help bring peace between countries.
Mar 1st, 2011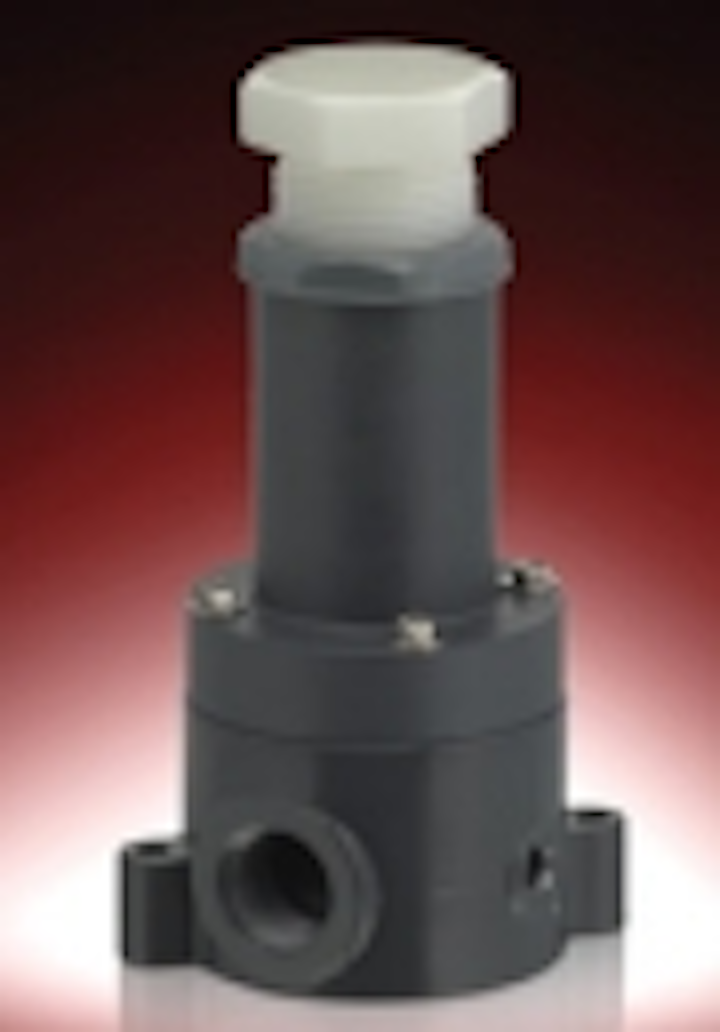 A report on water scarcity in the Middle East suggests setting up a collective water council in the region to help bring peace between countries. Changing water's role to an olive branch will be tough.
A 'master plan' on how water could bring peace to the Middle East couldn't have been published at a more apt time than the middle of February. Entitled, The Blue Peace: Rethinking Middle East Water, the report said that unless remedial measures are introduced urgently, the Middle East is likely to plunge into serious "humanitarian crisis due to depletion of water resources".
The day after the publication saw Egyptian president Hosni Mubarak resign. Five days later and the protests spread to Libya, with Colonel Gaddafi's son Saif al-Islam admitting days later that much of Eastern Libya remains under rebel control. And this list doesn't even include Tunisian President Ben Ali fleeing in January or Bahrain's protests in the middle of February. Civil protest has spread like wildfire across the region as Middle Eastern nations seek a revision of their political and governmental systems.
Given the input, depth and time required to put together such a report, there is no way the company behind it - Strategic Foresight Group - could have foreseen such civil unrest unfolding when planning its publication in February. It was also supported by the Swiss Agency for Development Cooperation and the Swedish International Development Cooperation Agency.
Interestingly, the report was prepared with the input of 100 leaders from Israel, the Palestine Territories, Jordan, Lebanon, Syria, Iraq and Turkey. The likes of Tunisia, Egypt, Bahrain and Libya were not included.
"Our choice of countries is governed by the potential of opportunities to rethink water," the authors said.
The paper highlighted some of the key water issues facing the region, such as river flows in Turkey, Syria, Iraq, Lebanon and Jordan being depleted by 50% to 90% from 1960 to 2010.
Renewable freshwater, too, has suffered. Take the Mountain Aquifer, shared by the Palestinian Territories, which has been reduced by 7% since 1993.
Figures also showed that the water level in the Dead Sea dropped from 390 metres below sea level in the 1960s, down to 420 metres below sea level currently. Predictions show this level could drop to 450 metres below sea level by 2040. If the water surface level in the Dead Sea continues to erode, it will be reduced to a lake in 50 years. Eventually, it could disappear.
The report recommended a Cooperation Council for Sustainable Water Management in Turkey, Syria, Jordan, Lebanon and Iraq. It is hoped such a council could enable the countries to have common standards for measuring water flows and quality and spread new technologies.
The Blue Peace Report suggested that such measures could lead to "broader and sustainable peace between countries in the Middle East".
Sundeep Waslekar, president of Strategic Foresight Group, said: "The region can be a harbinger of a new form of peace - the blue peace - a concept that has to be distinguished from conventional peace, which is normally a state of harmony between wars, and green peace that relates to ecological imperative for constructive relationship between societies.
"The blue peace concept assures that no two countries that have access to adequate, clean and affordable water would ever go to a war in the twenty-first century."
Questions have also been raised on how the current wave of civil unrest will impact on the water industry and private sector involvement. Despite a report from Reuters claiming Singapore's Hylux projects in Libya could face delays due to the political uncertainty, contracts and initiatives are still being awarded in the region. Take Bahrain, where the long-awaited Muhharaq BOT wastewater treatment contract was recently awarded to an international consortium including South Korea's Samsung Engineering Company. The Middle East and Africa regional spotlight, starting on page 18, details further market activity and project overviews in the region.
In light of the expected growth, I'm pleased to announce that PennWell International will this year be developing what was the Water Track of the Power-Gen Middle East event, into a co-located event called WaterWorld Middle East. More information can be found at: www.waterworldmiddleeast.com.
To conclude, water, as an essential commodity to life, has been fought over and the cause of disruption and wars for years. It will be interesting to see whether such "blue peace" recommendations will come to fruition and make a difference. The Libyan troubles will inevitably continue to rumble on until embattled Libyan ruler Col Muammar Gaddafi steps down.
One truth is for certain: water will continue to be essential for life and there will always be a need for public and private sector expertise and technologies.
More Water & WasteWater International Current Issue Articles
More Water & WasteWater International Archives Issue Articles