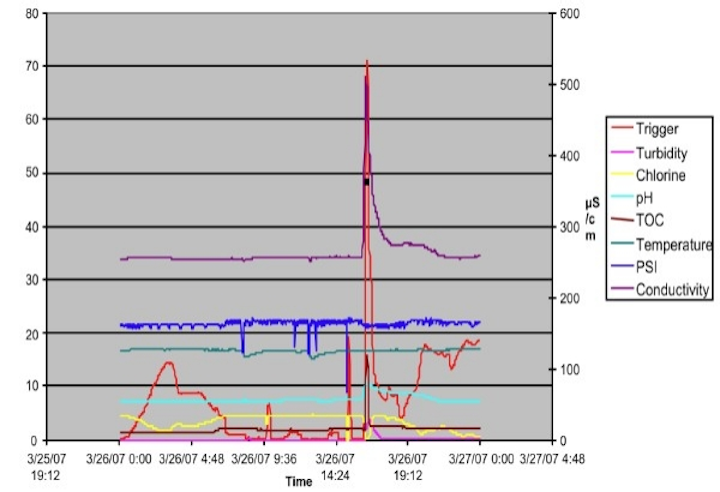 Field notes
Advanced anaerobic digestion backed to help meet sustainability targets
Electricity generated from sludge treatment will play a key role in helping countries meet regulatory goals, such as the Renewables Obligation in the UK requiring 15% of electricity to be generated by renewable sources in 2015.
Speaking in Lisbon at the Water and Energy Exchange, experts highlighted the major contribution anaerobic digestion from wastewater has made in the past.
Dr Bill Barber from AECOM said that while only 13% of energy in the UK comes from renewable sources, a whole 73% of this total is derived from wastewater biogas. The water industry uses 3% of all energy in the UK, he added.
Barber said that vast majority of the water sector's footprint comes from operating facilities, with aeration and pumping contributing a large proportion.
He went on to highlight the Davyhulme sludge treatment plant, in Manchester, which he said provides co-generation of 10 MW of electricity and treats 91,000 tonnes of dry solids per year.
Cambi was awarded the contract to provide the thermal hydrolysis plant, comprising four process trains, with Black & Veatch acting as the principle contractor on the £75 million project.
It is hoped the renewable energy source provided by the installation will help contribute towards the UK's target requiring 15% of all energy supplied by the national grid to come from renewable sources.
Bastien Fischer, vice president and general manager at Oracle Utilities, said: "Energy is embedded in water and the responsible use of water and energy is one of the most important challenges we need to address."
Meanwhile, Sudhir Murthy highlighted the U.S. approach, discussing DC Water's facility as the largest biological nutrient plant in the continent. Average design flows are 370 million gallons per day.
As part of a new biosolids management programme, the company evaluated approximately 50 different process combinations. The trials found that thermal hydrolysis, compared to other processes, reduces digester volume, produces high solids content with a belt filter press and benefits include odours are low and less offensive, along with pathogen disinfection.
Improved membranes could help turn evaporated steam to drinking water
Improving membrane technology can now recover high-grade water from flue gases and could be a valuable contribution to the world's water shortages. Furthermore, industrial plants could be transformed from water consumers to water producers, according to research from energy services firm KEMA.
Research from the firm has shown that captured evaporated water can be recycled for both industrial processes, such as cooling applications or generating steam, as well as consumer use.
Tests in collaboration with the European Membrane Institute at the University of Twente and a number of Dutch utilities showed how water could be captured on a grand scale through improved gas separate membranes. Studies in industrial plants in the Netherlands and Germany reportedly demonstrated that at least 40% of the water in the flue gases can now be recovered. This compares to a recovery figure of 20%, the researchers said.
As a follow up to the findings, thirteen partners from Europe, the Middle East and Africa are being led by KEMA to develop large scale tests at power stations in Spain and Israel, a geo-thermal well in Tunisia and paper factories in the Netherlands and South Africa. It is hoped this follow on project, under the name CapWA (Capture of evaporated Water with novel membranes) will lead to large scale implementation of the technology.
Participants in the project (in alphabetical order) include: Brabant Water (the Netherlands), Gas Natural Fenosa (Spain), Consiglio Nazionale delle Ricerche (Institute for Membrane Technology, Italy), Cut GmbH & Co. KG (Germany), École Nationale d'Ingénieurs de Tunis (Tunisia), Israel Electric Corporation Ltd. (Israel), KEMA (the Netherlands), Kwame Nkrumah University of Science and Technology Kumasi (Ghana), Membrana GmbH (Germany), Papiertechnische Stiftung (Germany), Sappi Ltd. (South Africa & the Netherlands), Stichting Kenniscentrum Papier en Karton (the Netherlands), University of Twente – European Membrane Institute (the Netherlands), Yodfat Engineers Ltd. (Israel).
Pier Nabuurs, chairman of KEMA board of directors, said: "The consequences of this new technology are far-reaching. Not only in the field of the environment and cost savings, but certainly also in the field of the drinking water issue in arid areas, as in some African countries."
UK company kick-starts chemical investigation scheme
Severn Trent Water has contracted environmental monitoring specialist enitial a contract to monitor 37 of its wastewater treatment facilities for chemicals such as oestrogen and ibuprofen.
The programme aims to identify the effect of wastewater treatment processes on the management of the 33 chemicals deemed to be potentially harmful to the environment according to the European Priority Substances Directive.
Environment consultancy, WSP, will be coordinating the programme, which will involve enitial collecting some 3,000 samples over the 18 month programme across 37 Severn Trent Water sites. The National Laboratory Service's (NLS) laboratories will be used to analyse the samples. Research consultancy, WatStech, will also be undertaking specialist process analysis in its Wolverhampton laboratories.
The contract ties in with Severn Trent Water's Chemical Investigations Programme (CIP) - set up by the UK Water Industry Research organisation (UKWIR) in collaboration with the Environment Agency in order to uphold European regulations – namely the Water Framework Directive and the new Priority Substances Directive which regulate environmental quality standards.
All wastewater treatment companies in England and Scotland are expected to take part in the CIP, which aims to check concentrations of priority pollutants which are released into the river system. This is to identify any trends and investigate how their removal can be better managed.
In Brief
UK institution partners Hong Kong university
The School Of Energy And Environment, City University of Hong Kong has become the UK's Chartered Institution of Water and Environmental Management's (CIWEM) first International Partner Organisation. The School of Energy and Environment was founded in 2009 and is ranked in the 130 top world's universities. CIWEM said such partnerships can help raise professional standards, promoting environmental innovation, improving public policy for the benefit of the environment and informing the public on environmental matters.
Consultation closes on Thames "super-sewer"
Controversial plans for the 20-mile long wastewater tunnel under London have moved forwards after the initial consultation plans have closed.
The £3.6 billion scheme, a cost which has been questioned by Hammersmith & Fulham Council, would see a storage tank constructed under the River Thames to increase the capacity of London's aging Victoria sewage system and reduce wastewater escaping into the river after heavy rainfall. Consultation results are expected to be reviewed before a second consultation begins in late 2011.
Tariff increases in England and Wales remain 10% lower than company requests
The average household water and sewerage bill across England and Wales is set to increase by 4.6%, or £16, to £356, over the course of 2011 to 2012.
The figure followed water regulator Ofwat setting out in 2009 how much water and wastewater companies could charge customers during AMP5 (asset management plan) between 2010-2015.
Ofwat said the 4.6% predicted rise, in line with inflation, is less than 10% of what companies asked for and the bill changes will come into effect on 1 April 2011, applying until 31 March 2012.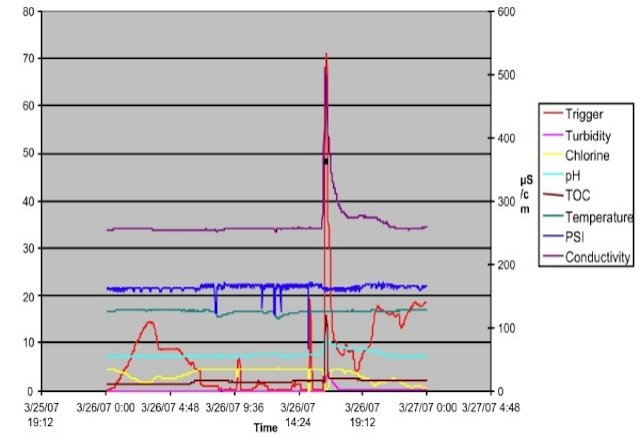 Regina Finn, chief executive officer at Ofwat, said: "People can shop around for the best deal on many things, but not water. Our job is to do this for them. No one wants to see bills increasing, particular in tough economic times. When we set limits on prices, we listened to customers and challenged companies hard.
"That's why average bills are set to remain broadly in line with inflation up until 2015, while companies are investing more than ever before, £22 billion. That's more than £935 for every property in England and Wales."
More Water & WasteWater International Current Issue Articles
More Water & WasteWater International Archives Issue Articles