The Big Dry Down Under
Koch Membrane Systems MBR/RO system solutions key to water recycling and expansion at Joe White Maltings in Perth, Australia.
Sep 1st, 2008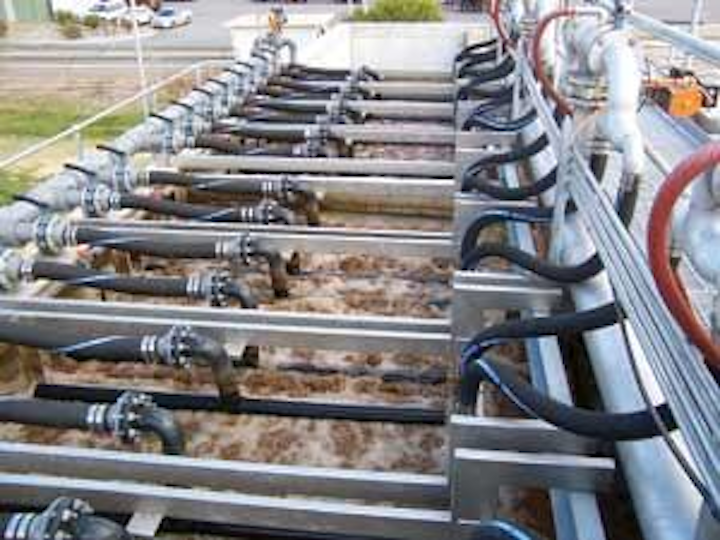 By Mark Forbes
Koch Membrane Systems MBR/RO system solutions key to water recycling and expansion at Joe White Maltings in Perth, Australia.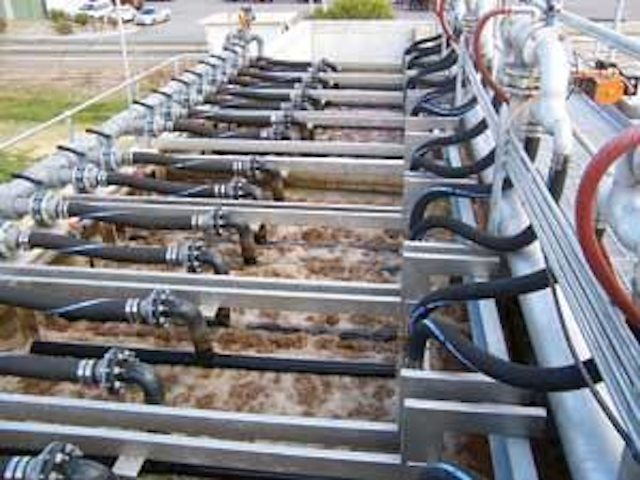 Turning hard-to-treat wastewater into water that exceeds municipal drinking water standards, the Joe White Maltings recycling system serves as a model for industrial reuse.
Click here to enlarge image
The new water recycling plant at Joe White Maltings Pty. Ltd., in Perth, Australia, is the country's largest industrial membrane bioreactor (MBR)/reverse osmosis (RO) water reuse facility. It turns difficult-to-treat plant wastewater into a stream of reusable water that exceeds municipal drinking water standards.
In the southwestern region surrounding Perth, water reuse is one solution to a serious drought that has plagued the region for several years. A dramatic reduction in rainfall during the past three decades has reduced inflow to reservoirs by two-thirds. "The Big Dry," as it's called, is a serious national problem that's growing steadily worse. Rainfall runoff in the region is expected to decline a further 40-50% during the next 25 years, according to a September 2007 risk assessment by the Commonwealth Scientific and Industrial Research Organization (CSIRO), Australia's national science agency.
The Joe White Maltings recycling system serves as a model for industrial reuse, which is a critical component of the Western Australia Water Corp. (WA WaterCorp) "Security through Diversity" strategy – an integrated resource management program for 2005-2050 that also includes catchment management, usage restrictions and a recently completed 40-MGD seawater desalination plant powered by wind turbines.
Thirst for Water, and Beer
Australia may be the driest inhabited continent in terms of rainfall, but not in beer consumption. In 2004, it ranked fourth in the world, annually consuming 29 gallons per capita (only outpaced by the Czech Republic, Ireland and Germany).
Malt is a critical ingredient in brewing beer, and Joe White Maltings has benefited from the strong demand in domestic and international markets. Japanese brewer Kirin Holdings recently reported that global beer production grew by 33.6% during the past decade, driven largely by Asian countries experiencing rapid economic growth – up 109% in China, 158% in Thailand, and 212% in Vietnam.
To capitalize on the strong demand, the company expanded its Perth plant last year, more than doubling capacity from 90,000 to 200,000 tons per year, making it the largest malting facility in the Southern Hemisphere. A key component of this expansion project was the provision of an integrated wastewater treatment and water recycling system on-site to replace an existing lower-capacity, poorly performing system.
Difficult-to-Treat Wastewater
The age-old malting process is very water intensive. It starts with "steeping" barley, which essentially involves soaking the grains until the moisture content reaches about 45%.
After about 21 hours, this hydration stage is complete, and the liquor drained off as waste. From there, the steeped barley moves to the germination stage for several days.
Finally, the kilning stage dries the product to a moisture content of about 4%, and thereby terminates germination and associated biochemical reactions. Kilning also develops malt flavor and color, and creates a stable product that can be stored for several months.
The high volume of liquor waste from the steeping process is difficult to treat, with oxidizable chemicals and biological compounds in much higher concentration than domestic sewage.
The total wastewater stream produced by the Perth plant contains a chemical oxygen demand (COD) of 3,500 mg/L, a biochemical oxygen demand (BOD) of 2,000 mg/L and suspended solids of 350 mg/L.
Tenix Alliance was contracted to design, construct and commission the new wastewater treatment system. With over 1,000 employees working on projects across Australia and New Zealand, Tenix Alliance is one of the region's leading providers of design, construction, maintenance, operation and asset management services for the electricity, water and gas markets.
Main goals of the project were to enable Joe White Maltings to increase malt production by 120%, without increasing demand on the municipal water and sewer systems, and to produce water for reuse of a quality equal to or better than that they were purchasing from the local water authority.
Tenix designed a compact, integrated treatment process consisting of screening, flow equalization, MBR, RO and mechanical biosolids dewatering. Key components are the MBR and RO systems. With an average capacity requirement of 375,000 gpd of malting plant wastewater having a load of 5,000 lbs of BOD/day, the new system is believed to be Australia's largest industrial MBR/RO water reuse system.
Second Generation MBR
For the membrane bioreactor, Tenix performed a pilot trial early in 2005 and chose PURON™ submerged membrane technology from U.S.-based Koch Membrane Systems Inc. (KMS), of Wilmington, Massachusetts. The selection was made after inspecting a 0.5-MGD PURON module installation at the Antwerp, Belgium, malting facility of Sobelgra N.V., commissioned in November 2004 when that plant's malt production capacity was doubled.
The Joe White Maltings plant incorporates a eight submerged membrane modules, each with 6,330 ft² of active membrane area and total area of 50,600 ft². The modules are arranged in groups of four in two trains.
PURON technology is a second generation hollow fiber MBR module design. Unlike the "double header" design of first generation MBR systems that encase the hollow fibers at the top and bottom, this module has no top header that can trap hair and other debris that cause clogging of the fibers. Instead, the upper ends of the hollow fiber membranes move freely, with a seaweed-like action.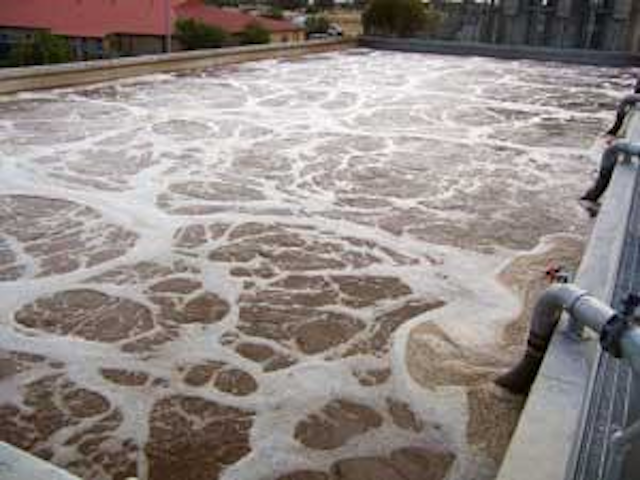 Tenix Alliance designed a compact, integrated treatment process consisting of screening, flow equalization, MBR, RO and mechanical biosolids dewatering.
Click here to enlarge image
Another design advantage is introduction of air at the center of each fiber bundle. This allows air to reach all of the membrane fibers within the bundle, effectively scouring each fiber. Low pressure compressed air creates coarse bubbles that shake the membrane fibers and effectively scour their entire length, removing accumulated debris. In addition, the ability to air scour in a cyclical pattern avoids sludging and reduces energy consumption.
Aeration at the Perth plant is provided by two 15kW positive displacement blowers, only one of which is on-line at any time. Aeration of membrane modules is intermittent with each module receiving aeration for only 25% of the time, providing considerable energy savings.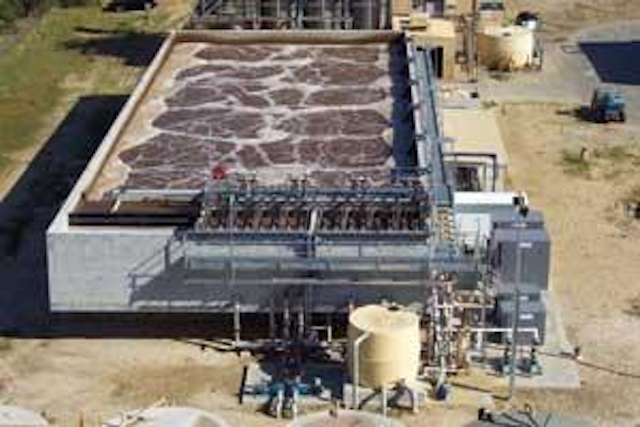 The Joe White Maltings plant incorporates a total of eight PURON™ submerged membrane modules from KMS, each with 6,330 square feet of active membrane area and total area of 50,600 square feet.
Click here to enlarge image
The robust, reinforced fibers of the modules also offer the advantage of overcoming fiber breakage problems typical of first generation systems that utilize non-reinforced fibers. The free-floating tips of the hollow fibers in the single-header design also place less mechanical stress on the fibers when compared to double header designs.
Unlike flat sheet membranes that don' permit a backflushing sequence, these modules resist fouling and maintain flux by introducing a small portion of the filtrate back through the fiber pores from inside-out at timed intervals. The hollow fibers provide significantly higher membrane surface area, and therefore higher filtration capacity, within the same module footprint when compared to flat sheet membrane designs.
Space Efficiency
For the RO system, Tenix also turned to KMS also because it's one of a few companies that have commercialized large diameter spiral wound elements. Each 18-in. by 61-in. MegaMagnum® element contains more than 2,800 sq. ft. of membrane surface area, compared to 400 sq. ft. in commonly deployed 8-in. by 40-in. products. The high capacity elements allow a simplified RO system design using only three pressure vessels in a 2:1 array that will treat all the MBR effluent.
Conclusion
Tenix successfully integrated the two membrane technologies from KMS, MBR and RO, into a compact, robust, and highly effective, biological treatment process. The MBR system was commissioned in March 2006, and the RO system followed in April, allowing the expanded malting plant to ramp up to full production capacity by
June 2006.
Today, the MBR reduces COD from 3,500 mg/L to less than 150 mg/L, BOD from 2,000 mg/L to less than 5 mg/L, and suspended solids from 350 mg/L to undetectable values. After the RO system, the BOD is below detection limits. Full analytical testing on several samples of RO permeate water shows the water to be much better than the quality delivered to Joe White Maltings by WA WaterCorp. Water recovery of permeate from the RO process exceeds 70%, with a typical feed flow of 330,000-360,000 gpd.
Perhaps most significantly, the MBR/RO system has enabled the new expanded malt production facility to conserve over 100 million gallons of potable water a year – the equivalent of over a thousand Olympic-sized swimming pools. As a result, Joe White Maltings is no longer one of the largest industrial water users in Western Australia, but instead the model for industrial water reuse.

WWi
---

Author's Note:
Mark Forbes is regional manager for Australasia at Koch Membrane Systems. Contact: +61 3 9819 7033, Fax: +61 3 9859 1376 or www.kochmembrane.com