Water Well Drilling
Experts agree that, in the future, there will be a massive rise in worldwide requirements for clean drinking water, boosting efforts toward groundwater development among other water improvement industry sectors.
Feb 1st, 2008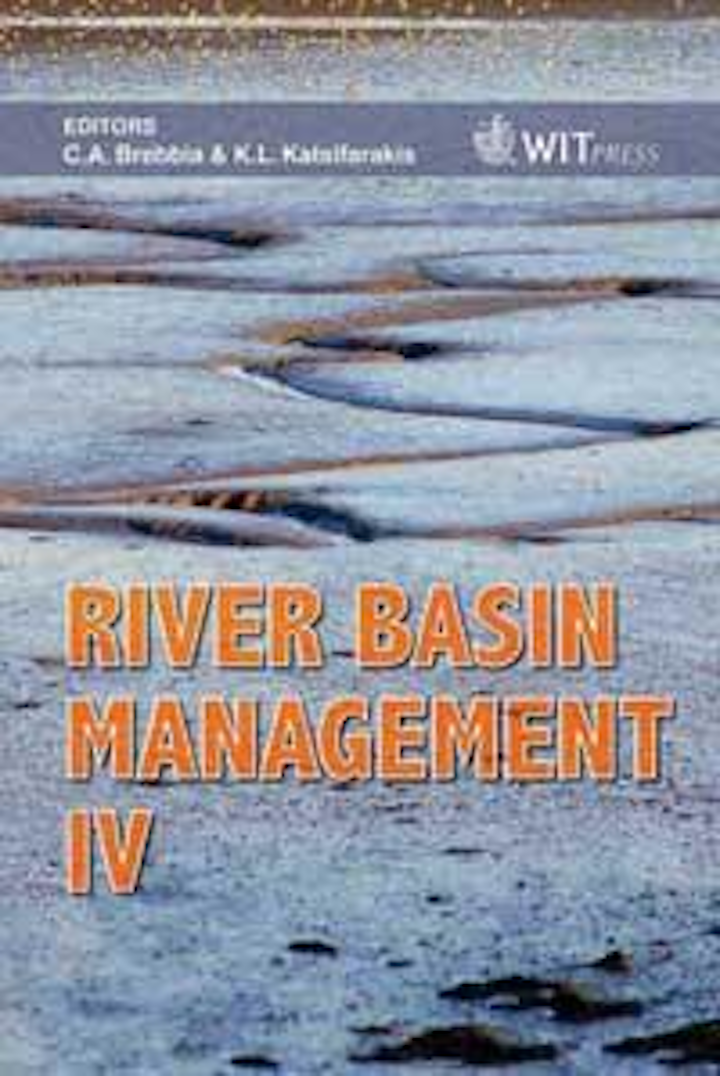 Tapping new aquifers with drilling, well-building technology
Experts agree that, in the future, there will be a massive rise in worldwide requirements for clean drinking water, boosting efforts toward groundwater development among other water improvement industry sectors.
"With our innovative drilling and well-building technology, we will play an active part in the growth which is forecast for the water market," says Christian Runge, managing director of EDI Exploration Drilling International GmbH in Haltern, Germany. "The significant advantages provided by our technology in terms of cost and quality offer the best preconditions for this, which is demonstrated by the fact that the Government of Namibia and Coca-Cola in Pakistan are already using our systems."
EDI's objective is to find water resources below ground under financially viable and environmentally sustainable conditions, and to ensure their long-term exploitation. For this purpose, it has developed a drilling system with which underground drinking water deposits can be accessed up to 40% more cheaply than so far possible using conventional processes. The special feature of this patented drilling process is that with a single bore hole as many samples as required can be taken at different levels, which also provides the savings in time and expense.
A significant advantage of the EDI system is that it allows mixture of aquifers at different levels to be avoided, which enables an unambiguous and reliable analysis of each individual aquifer and avoids cross contamination by ones that may be under the influence of nitrate or pesticides from the surface. It also has its own dedicated technology for preventing the mixing of aquifers in the subsequent well-building process.
EDI Exploration Drilling International GmbH
Haltern, Germany
www.edipower.com
Enquiry No. 206
---

Text highlights River Basin Management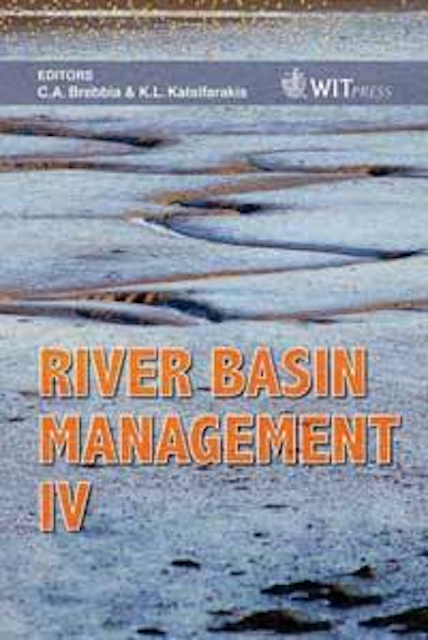 Click here to enlarge image
Containing papers from the Fourth International Conference on River Basin Management, held May 23-25, in Kos, Greece, this book addresses the latest developments in the overall management of riverine systems, including advances in hydraulic and hydrologic modeling, environmental protection and flood forecasting. The 560-page book was edited by C.A. Brebbia, of the UK's Wessex Institute of Technology, and K.L. Katsifarakis, of Aristotle University of Thessaloniki, Greece. Featured topics include: Water resources management; river and watershed management; hydraulics and hydrology; hydrological modelling; flood studies; sediment transport; stream bank erosion; ecological and environmental impacts; and water quality issues
WIT Press
Ashurst, Southampton, UK
www.witpress.com
Enquiry No. 208
---

Overcoming sludge disposal, handling problems
BPC has pioneered a new, powerful, ecological solution for a range of wastewater treatment challenges, Automatic Chemostate Treatment (ACT). This "green" process is easy to modify and can be used in various sites, including oil refineries, oil storage farms, drilling sites, marine ports, contaminated reservoirs and storage tanks.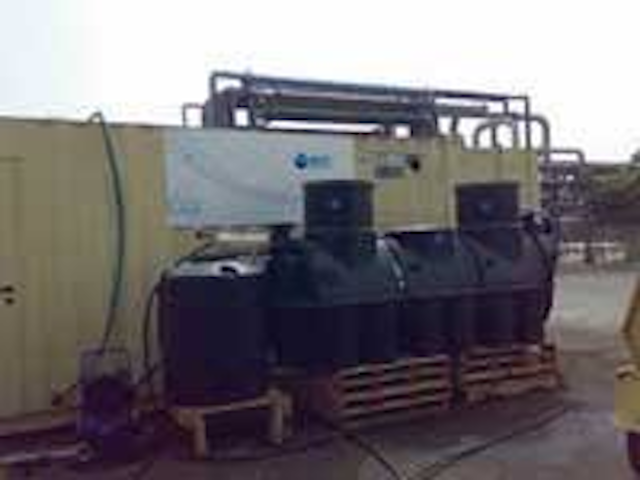 Click here to enlarge image
Based on patented innovations, the process is flexible and easy to integrate, fully automated, controllable and significantly more efficient than current practices. Results are a virtually sludge-free output of water which can be returned directly into the environment or processed further.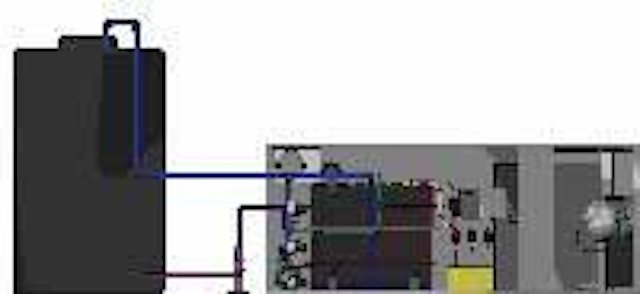 Click here to enlarge image
The scientific concepts behind ACT are application of an appropriate bacterial cocktail for a given type of polluted water, and an innovative chemostate. The process is maintained in a balanced state of bacterial growth and organic compound degradation. Thanks to low concentration of bacterial cells, no aggregates are formed, and each bacterium acts as a single cell which increases the surface available for the process and enables biodegradation at a much higher efficiency.
The ACT operates as a continuous flow reactor without using activated sludge. The bioreactor can thus be applied on site while using available infrastructure with high flexibility for modulation of the process saving dramatically in operational and maintenance costs.
The operator can at any point in time, via various interaction channels, from a control center, a laptop or a cellular phone, see the real-time status picture, receive real-time sound and SMS alerts, and take action. Supervisors can receive automatic reports, update environmental offices on-line, and most importantly, effectively avoid catastrophes. Crises management is vastly simplified with BPC's monitoring technology.
The fully automated system is comprised of a variety of on line sensors which feed the control unit information on various parameters such as: TPH, nitrogen, dissolved oxygen, TOC and temperature. The controller ensures to maintain optimum process balance between the flow rate, bacterial growth, additives and organic compound degradation.
With its process already fully operational, BPC offers potential customers chance to world experience its remarkable technology through a skid mount pilot system at minimal cost.
BioPetroClean (BPC)
Petach Tikva, Israel
www.biopetroclean.com
Enquiry No. 207
---

Pipe bundle risks demanding HDD rock bore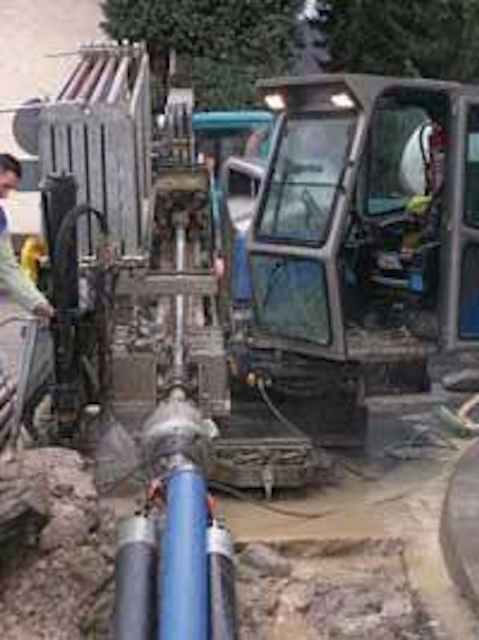 Click here to enlarge image
A multi-utility drilling project through a lime bed, marl layers and variegated sandstone to a maximum depth of 7.8m was prompted by installation of a gas pipe intended over a length of 12km from Lügde via Elbrinxen to Rischenau, Germany.
At short notice, utilities cut the distance by 75%, including for gas, power and water lines – the last exchanged due to insufficient diameters and sanitation needs. The boring company Meier Tiefbbau GmbH, of Hessisch-Oldendorf, applied its Tracto-Technik Grundodrill 15 N on a difficult 90m stretch under an Elbrinxen road, stream and water mill trench.
The rig's compact construction – with auto-bore and digital instrument display, as well as a Grundorock mud motor – ensured completion in narrow streets and alleys without causing roadblocks. Using horizontal directional drilling (HDD) methods, installation of the 4 HDPE pipes in a pipe bundle was achieved without difficulty in 1-1.5 hours.
Tracto-Technik GmbH & Co. KG
Lennestadt, Germany
www.tracto-technik.com
Enquiry No. 209
---

Ultrafiltration specialist to present new modular rack system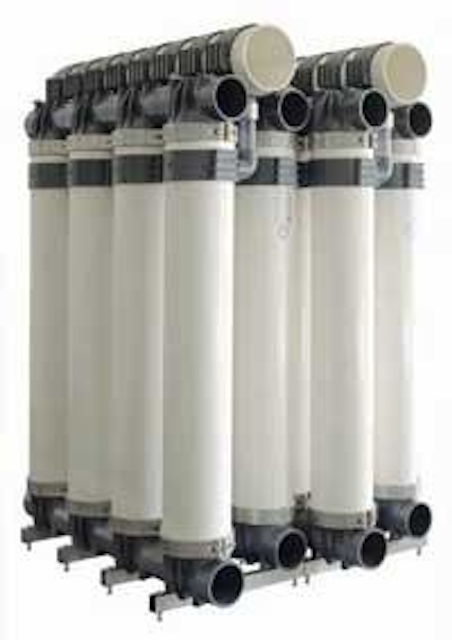 Click here to enlarge image
The new T-Rack® modular rack design to be exhibited by inge AG at the IFAT trade fair [Stand 213, Hall A1] in Munich from May 5-9 has been optimised to provide sharp improvements over conventional systems in regard to both the technical and economic aspects of module installation. Depending on the quantity of water being treated, the size of the rack can be flexibly adjusted. The dizzer® ultrafiltration modules featuring inge's Multibore® membranes are tightly packed together in the T-Rack and are already equipped with pipes, meaning that additional piping is no longer required.
The system saves a large amount of space, offering significant advantages over conventional systems that require about 70% more space than the new T-Rack. By using this new approach, it is possible to cut the total capital costs of an UF system by 5% or more depending on the scale of the system being installed. This is ideal for companies that need process water or require a means of cleaning their wastewater, as well as for municipal drinking water and wastewater treatment facilities and sea water desalination plants.
Another advantage of ultrafiltration in all its fields of application is the fact that, however poor the quality of the initial water, the filtrate is of consistently high quality with no variation. Viruses, bacteria and suspended solids are filtered out using a purely mechanical process. Even though the capital costs are typically higher to begin with, a sustainably cost-effective operating concept means that these costs are recouped more rapidly than with other systems.
inge AG
Greifenberg, Germany
www.inge.ag
Enquiry No. 210
---

BakerCorp develops dual-tank filtration rental solution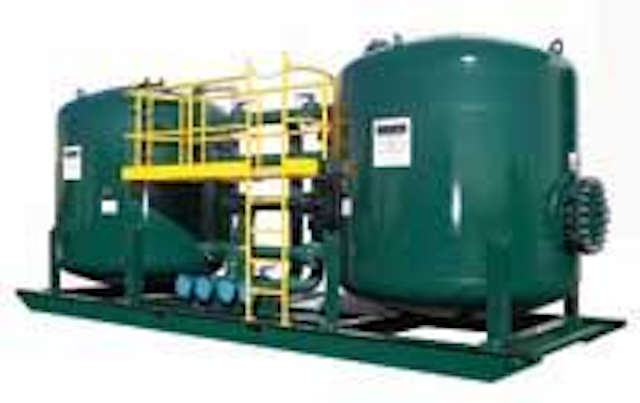 Click here to enlarge image
BakerCorp's new 10K Specialty Media System enables more flexibility for filtration industry professionals. This new filtration system features dual 10K vessels, containing up to 10,000 lbs of media per vessel, an integrated lead-lag pipe rack with backwash capability and a safety work platform conveniently mounted on a compact skid. It was designed to achieve higher flow rates while providing a more cost-effective, labor-saving alternative to traditional equipment commonly used for liquid filtration applications.
Compact in size and requiring no special permits for transport or delivery, the equipment can be delivered to the site and quickly unloaded job-ready. It features permanently-attached catwalks, guard rails and ladders to each system. The system's footprint equalizes the weight along a wide base, eliminating need for a support pad underneath the equipment. And the dual-vessel system is able to perform in series or in parallel, running at a flow rate up to 1200 GPM.
This new technology is an effective tool for emergency response, environmental remediation, construction or any case in which a client needs to meet standards on contaminant levels before discharging the liquids.
BakerCorp.
Seal Beach, California, USA
www.bakercorp.com
Enquiry No. 211
---

Rainwater harvesting specialist wins award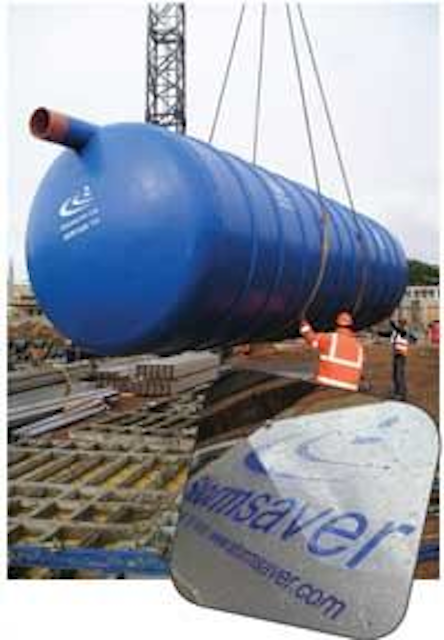 Click here to enlarge image
There's a certain irony but, as the UK endured aftereffects of some of the heaviest rainfall in history in June and July, a company specialising in harvesting and reusing rainwater won a prestigious award for innovation. Designer and installer of rainwater reclamation systems, Stormsaver, was crowned Nottinghamshire's Most Innovative Business. Founded four years ago, the company has grown rapidly and its cutting edge systems are regularly specified by over half of the UK's Top 50 construction companies. Its bespoke installations capture rainfall on the roof, store it and filter it before feeding it for required uses. Since its conception, Stormsaver has designed and installed over 300 bespoke systems, across four key sectors: commercial, industrial, education and housing.
Stormsaver Ltd.
Newark, Nottinghamshire, United Kingdom
www.stormsaver.com
Enquiry No. 212
---

Liquid level monitoring breakthrough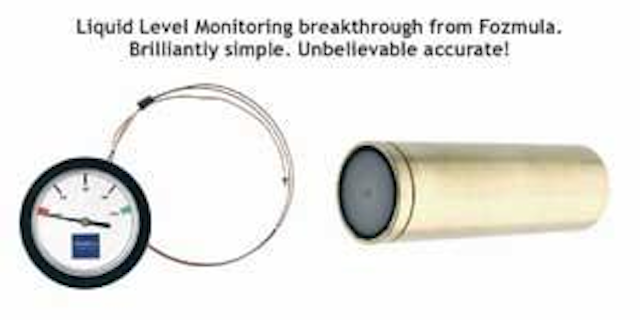 Click here to enlarge image
Fozmula has created its G/LL148 series of gauges in response to demands for a more effective and practical solution for liquid level monitoring in bulk storage tanks. The retrofittable gauge delivers a continuous display of the tank's contents and harnesses all of the advantages given above. Additionally, Fozmula specifically designed it to be a closed hydrostatic system which does away with the need to continually push or pull a button or lever to re-prime the gauge each time a reading is required.
This British designed and built system comprises three key parts combining to deliver the full operational function. These are:
a) A pressure gauge of either 52mm or 100mm diameter mounted remotely from the tank.
b) A pressure transmitter of robust and durable construction which lies on the base inside the tank and supplies pressurised air to the gauge. The pressure sent to the gauge is based upon the height and specific gravity of the liquid being measured.
c) A length of copper capillary tube which connects the gauge and transmitter.

The gauges, which may also be self-branded and fitted with anti-fogging glass, can be fixed in one of two ways. The smaller 52mm diameter gauge is designed to be mounted in a panel, whilst the larger 100mm gauge is usually mounted on or near the tank where its scale can be read from a distance. Both gauges can be sited at a convenient position up to 10 metres from the tank.

Fozmula designed the transmitter unit with a large air capacity to minimise maintenance and provide long, reliable and efficient service. It's manufactured from brass, polypropylene and Viton rubber making it corrosion-free and compatible with more than just fuels and water-based liquids.

Fozmula Ltd.
Leamington Spa, Warwickshire, UK
www.fozmula.com
Enquiry No. 213

---

New offset adjustment feature for total residual chlorine meter

Click here to enlarge image




Extech Instruments' new offset adjustment feature is available now in its ExStik® total residual chlorine meter, Model CL200. Reading in ppm, it can be precisely adjusted to match the value of a known standard or to agree with previously established references.

The meter monitors Total Chlorine Residual, which includes free chlorine and/or chlorine bound to nitrogenous compounds, (chloramines). Direct reading of Total Chlorine from 0.01-10.00 ppm are done quickly and easily without need to store and transport a sample solution back to the lab for analysis.

This convenient method has been approved by the USEPA as an acceptable alternative method for 40 CFR Part 136 wastewater compliance monitoring. Accuracy is unaffected by sample color or turbidity.

The large LCD simultaneously displays both chlorine and temperature readings and includes an analog bar graph to observe changes in solution. Temperature measurements range from -5°C to 90°C.

The CL200 is ideal for the measurement of chlorine in drinking water, cooling towers, wastewater treatment systems, industrial cooling water, spas, pools, and in food processing.

Extech Instruments
Waltham, Massachusetts, USA
www.extech.com
Enquiry No. 214

---

Flow/level switch gains TUV NORD approval

Click here to enlarge image




Built to comply with process industry precision requirements for flow, level and interface sensing in liquid, gas or foam, Fluid Components International's innovative FLT93 FlexSwitch Series is now rated Safety Integrity Level (SIL) 2 compliant. The SIL-2 compliance rating is designated in the failure analysis report with FMEDA techniques by testing laboratory TUV NORD CERT GmbH. The FLT93 Switch Series has been classified as Type A subsystem in accordance to IEC 61508-1 with a hardware failure tolerance of 0. The FLT switch reliably monitor the flow, level and interface of liquids, gases, slurries, syrups, lubricants, coolants and more. It's ideal for tank level monitoring and pump low-flow protection applications. Features include a wide set-point range, which varies according to service media (liquid, gas or foam), beginning from 0.01 to 5 SFPS (0.003 to 1.5 SMPS) in hydrocarbon-based liquids.

Fluid Components International
San Marcos, California, USA
www.fluidcomponents.com
Enquiry No. 215