High-TDS industrial wastewater in China to be treated by MIT tech
Shanghai Electric has commissioned Gradient to develop six brine concentration projects in China...
Oct 12th, 2016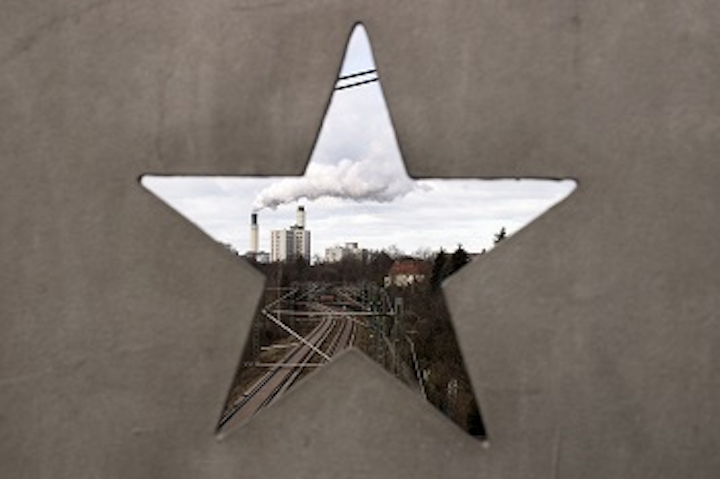 SHANGHAI, China – Mechanical and electrical equipment manufacturerShanghai Electric has commissioned water technology company Gradient to developsix brine concentration projects in China, two of which are in final stages of negotiation.
Gradiant's Carrier Gas Extraction (CGE™) process will be used to produce fresh water from high-TDS (total dissolved solids) wastewater. Power plant flue gas desulfurization (FGD) wastewaters and oilfield produced water will be treated with distillate capacities ranging from 500 to 36,000 m3/day.
Developed at the Massachusetts Institute of Technology (MIT) by the company's founders, Gradiant's proprietary CGE technology uses air as a carrier gas operating in a closed loop to extract water from high-TDS wastewater.
Water is separated from the impurities by using it to humidify the carrier gas stream. Purified water is then recovered from the gas in a subsequent dehumidification process, which employs a unique bubble column heat and mass exchanger.
Gradiant is working with Shanghai Electric on a non-exclusive basis. The CGE systems will continue to be manufactured in the US but the company said it will work with its Chinese partners to determine if they could be manufactured in China.
Anurag Bajpayee, co-founder and CEO of Gradiant, said: "In addition to power equipment, Shanghai Electric has a sizable desalination business as well as a strong understanding of water needs in China's industrial sectors. They invested in Gradiant after determining the huge market potential of our desalination technologies in the region."
###
Read more
China's industrial sludge to be reused in $250m project
SUEZ bags first ZLD contract in China in triple industrial contract win