Untreated wastewater on crops puts nearly a billion at risk, finds GIS study
The use of untreated wastewater from cities to irrigate crops downstream is 50 percent more widespread than previously thought, according to a new study...
Jul 5th, 2017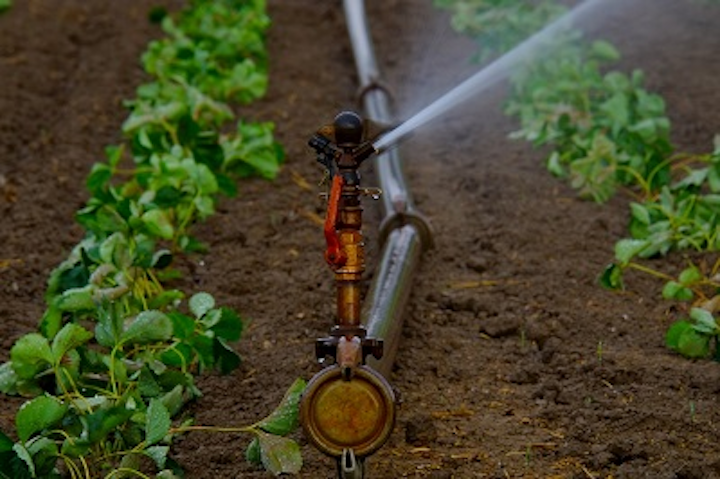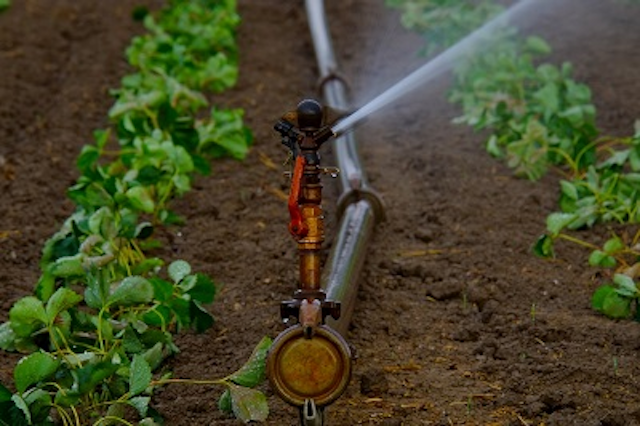 COLOMBO, Sri Lanka – Around the world farmers are being forced to use raw, untreated wastewater for irrigation as they have no alternative.
The use of untreated wastewater from cities to irrigate crops downstream is 50 percent more widespread than previously thought, according to a new study published this week in the journal Environmental Research Letters.
The study relies on advanced modeling methods to provide the first truly comprehensive estimate of the global extent to which farmers use urban wastewater on irrigated cropland.
Researchers analysed data with geographic information systems (GIS) rather than depending on case study results, as in previous studies.
The researchers also assessed for the first time 'indirect reuse', which occurs when wastewater gets diluted but still remains a dominant component of surface water flows.
Such situations account for the majority of agricultural water reuse worldwide, but have been difficult to quantify on a global level due to different views of what constitutes diluted wastewater versus polluted water.
Considering consumer safety the foremost priority, study authors highlight the need to mitigate public health risks through measures taken along the entire food supply chain.
This includes improved wastewater treatment, but also preventive steps on farms and in food handling, since capacity for water treatment is increasing only slowly in developing countries.
According to the study, farmers' use of wastewater is most prevalent in regions where there is significant wastewater generation and water pollution.
In these circumstances, and where safer water is in short supply, wastewater offers a consistent and reliable means of irrigating fields, including high‐value crops, such as vegetables, which often require more water than staple foods.
Where raw wastewater is available, farmers may tend to prefer it because of its high concentrations of nutrients, which can lessen the need to apply purchased fertilizers.
In most cases, however, farmers' use of this water is motivated by basic needs; they simply do not have alternatives.
Results show that 65 percent of all irrigated areas within 40 km downstream of urban centers – amounting to about 35.9 million hectares (the size of Germany) – are affected by wastewater flows to a large degree.
Of the total area of 35.9 million hectares, 29.3 million hectares are in countries with very limited wastewater treatment, exposing 885 million urban consumers as well as farmers and food vendors to serious health risks.
Five countries – China, India, Pakistan, Mexico and Iran – account for most of this cropland.
These new findings supersede a widely cited 2004 estimate, based on case studies in some 70 countries and expert opinion, which had put the cropland area irrigated with wastewater at a maximum of 20 million hectares.
"The de facto reuse of urban wastewater is understandable, given the combination of increasing water pollution and declining freshwater availability, as seen in many developing countries," said Anne Thebo, lead author of the study.
"As long as investment in wastewater treatment lags far behind population growth, large numbers of consumers eating raw produce will face heightened threats to food safety."
Pay Drechsel of the International Water Management Institute (IWMI), who leads the CGIAR Research Program on Water, Land and Ecosystems, said: "Gaining a better grasp of where, why and to what extent farmers use wastewater for irrigation is an important step toward addressing the problem."
"While actions aimed at protecting human health are the first priority, we can also limit the hazards through a variety of tested approaches aimed at safely recovering and reusing valuable resources from wastewater. These include the water itself but also energy, organic matter and nutrients, all of which agriculture needs. Through such approaches, we have been helping the World Health Organisation (WHO) respond to the wastewater challenge over the years."
###
Read more
Water reuse can quench agriculture's growing thirst, says FAO
Wastewater reuse relieves agricultural irrigation drought in Israel
Water reuse: waking Europe's sleeping giant
Water reuse to grow 20% across Europe, says new association