Advanced oxidation process for sale as Catalysystems forced into liquidation
An advanced oxidation process to treat industrial wastewater has been put up for sale after Catalysystems has gone into liquidation...
Apr 25th, 2017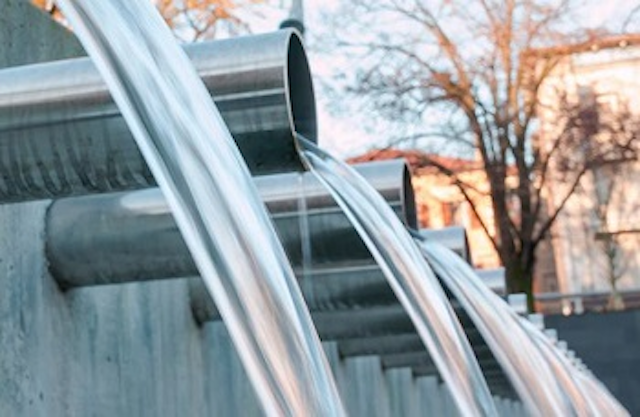 LONDON, England – The international patents and technology behind an advanced oxidation process (AOP) to treat industrial wastewater have been put up for sale after British company Catalysystems has gone into liquidation.
The offering is likely to be of interest to businesses involved in agriculture, onshore oil and gas operations, grey water recycling or water decontamination and reuse.
Founded in 2009, Catalysystems Limited was set up to develop and patent advanced oxidation processes for large scale water treatment applications.
Two years ago, the company reportedly secured £870,000 of investment from a consortium of investors and a new Angel syndicate. Of which, a total of £300,000 has been spent designing and building a fully automated container plant to demonstrate the technology.
The company's Gyrecat process is a form of AOP reactor designed to destroy waterborne organic contaminants. The process is based upon ultraviolet (UV) light and titanium dioxide which provides extremely reactive oxidising to breakdown organic molecules.
A non-slurry based titanium dioxide reactant is used for the process, which is resistant to poisoning from contaminants.
In addition to the Gyrecat process, the company developed the Gyrecat Nexus, a smaller scale modular unit deployable in rural or hard-to-reach areas to treat water for irrigation and livestock.
Consultancy Metis Partners, who were appointed to offer its intellectual property assets, said the technology is proven, with a number of on-site demonstrations as well as in-house physical assets including a lab-scale reactor and pilot plant reactors.
These proof-of-concept pilots have been scaled up to industrial readiness and are set for commercial exploitation.
The IP assets for sale include trade secrets, proprietary software – including control software underpinning the Gyrecat process, test data, registered and unregistered trade marks, and an extensive international patent portfolio.
Morven Fraser, of Metis Partners, who is co-ordinating the sale said: "This market offering is certain to attract a high degree of interest from those in the agricultural or water treatment industries…In addition to the proven technology ready for commercialisation, the company has an extensive and secure portfolio of patents and trade marks that will be of great interest to buyers."
- All offers should be submitted directly to Metis Partners by noon on Friday 28 April 2017, by contacting Morven Fraser here.
###
Read more
Report forecasts water recycling market, water reuse growth to 2019
Advanced oxidation processes: removal of endocrine disrupting compounds