New Products
Penda Corporation offers the Smart-Ditch™ System, a flexible HDPE channel with speciallyengineered fittings designed to broaden the range of use in water flow control applications ...
Apr 1st, 2010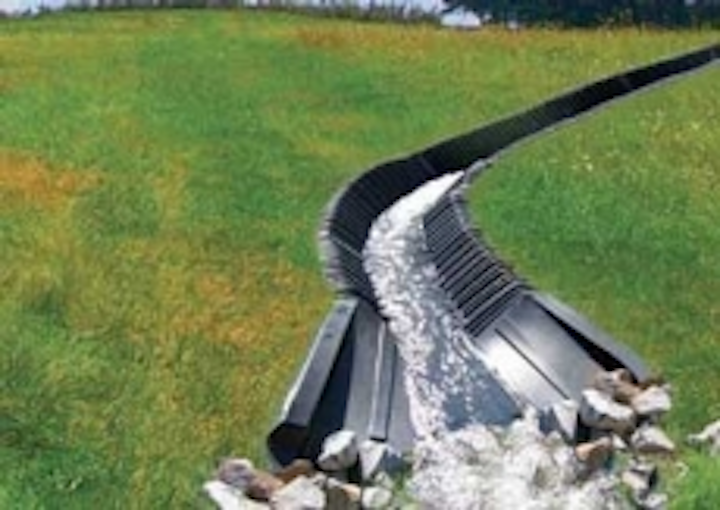 Flow management
Penda Corporation offers the Smart-Ditch™ System, a flexible HDPE channel with speciallyengineered fittings designed to broaden the range of use in water flow control applications such as drainage, erosion and sediment control, land development, irrigation, industrial site containment systems and temporary flow diversions. The system is a unique, reliable, high performance solution for capturing, controlling and directing the flow of water. It's lightweight yet rugged construction is ideal for drainage projects with difficult access, uneven terrain and steep slopes. The 12" and 24" deep corrugated channel along with the fittings provide the design flexibility needed for both large- and smallscale projects.
Penda Corporation
Portage, WI
www.smartditch.com
Lagoon aeration
The Reliant Water Technologies Model WQA was specifically designed to operate in shallow (5' to 12' deep) ponds and lagoons to provide aeration and destratification with a minimum of energy. It requires only 5' of water to operate. It continuously moves all the water within a 5 acre pond or lagoon and utilizes the weight of the moving water to break up the bottom's toxic dead zone, allowing for the ammonia and nitrogen components trapped there to rise and naturally dissipate through oxidation. The system utilizes both coarse and fine bubble diffusion technologies.
Reliant Water Technologies
New Orleans, LA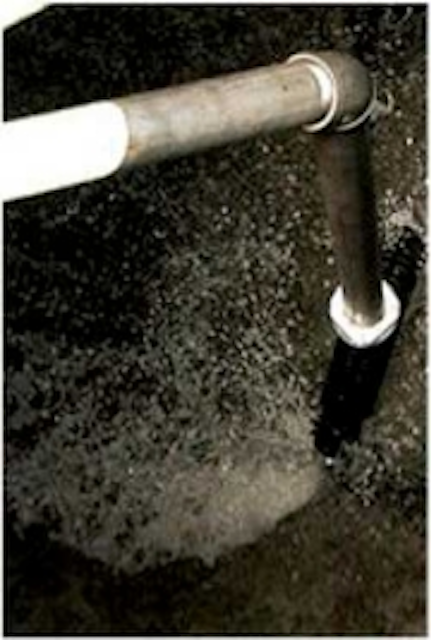 504-565-5511
www.reliantwater.us.com
Lift station maintenance
Anue Water Technologies Inc. has released the EP-700 Series, new low-cost mechanical systems for maintaining a lift station environment that is fat-, oil-, and grease-free. The systems provide two important actions promoting pretreatment in lift stations: They recycle a fractional amount of wastewater back to the wet well increasing dissolved oxygen levels as much as 800% while evenly dispersing highly homogenized solids. These interrelated actions work together to promote pretreatment in the lift station. As a result, the exiting effluent quality is consistent and predictable.
Anue Water Technologies
Carlsbad, CA
760-476-9090
www.anuewater.com
Detention pond design
CULTEC Inc. is currently the only stormwater chamber manufacturer whose products are included in Bentley Systems' new PondPack V8i application for the analysis and design of detention ponds. CULTEC and Bentley partnered to help PondPack V8i users design their hydraulic models with CULTEC chambers faster and more efficiently. Modelers can now employ PondPack V8i to construct complex arrays of CULTEC storage chambers, which can be further combined with other standard pond components to create a single storage unit to be used in the routing analysis.
CULTEC
800-4-CULTEC
www.cultec.com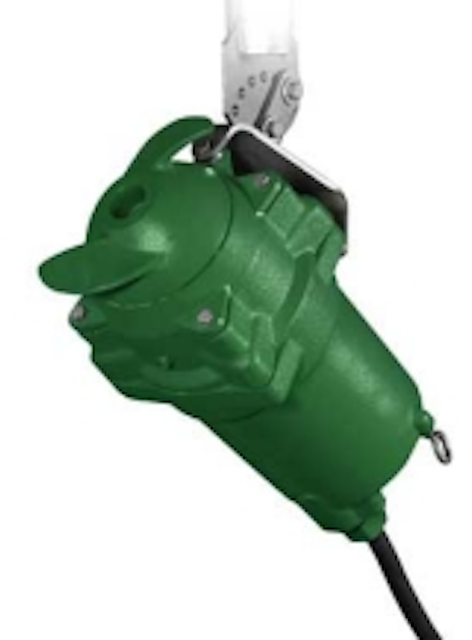 Submersible basin mixers
Hydromatic's new HBM200 Series of submersible basin mixers is designed to automatically break up solids and grease that commonly float at the top of the lift station and interfere with proper operation of equipment such as float controls and lift outs. It will also help prevent a lift station from going septic during periods of low activity. The units offer various mounting options which allow them to be placed at any elevation or angle to target trouble spots in an installation.
Hydromatic
Ashland, OH
www.hydromatic.com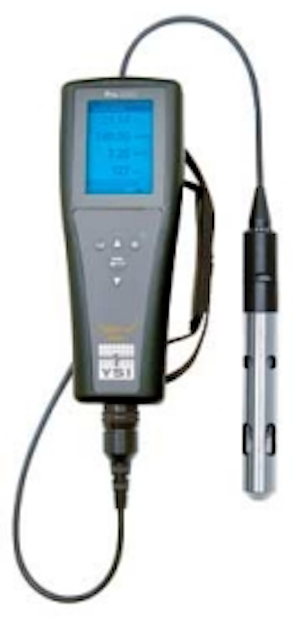 DO/conductivity measurement
The YSI Pro2030 handheld dissolved oxygen, conductivity, salinity, total dissolved solids (TDS) instrument is designed to be used in the field and features a 3-year warranty, waterproof rating, Military Spec (MS) connectors, and 1- meter drop rated testing. Its Quick Cal feature calibrates within seconds with the press of a button. It also features user-replaceable DO sensors and cables, and a backlit graphic display. The instrument accommodates Pro Series DO probes – polarographic or galvanic. Rugged field cable available in lengths from 1 to 30 meters.
YSI Environmental
Yellow Springs, OH
800-897-4151
www.ysi.com
Video inspection
The QZ2 from Cues is a lightweight, portable, pole-mounted video inspection system that can be operated by one person. Accomplish safe viewing in environmental areas with no man entry. The lightweight carbon fiber adjustable telescopic pole can extend up to 24' (an optional 34' pole is available). The system features a 420:1 (35 optical/12 digital) zoom with automatic focus and self-contained waterproof lighting for enhanced detailed viewing of cracks, breaks, pipe separations, scale, and various defect conditions from hundreds of feet away. It includes two high-intensity discharge lights to provide maximum lighting capabilities in all pipe conditions.
Cues Inc.
800-327-7791
www.cuesinc.com
Erosion control solutions
Leggett & Platt has unveiled its new Landmark Earth Solutions product line, which includes ScourStop™, a transition mat system that provides a no-maintenance, vegetated, NPDEScompliant alternative to rock rip rap. Typical applications include culvert outfalls, overflow structures, stream banks, bridge drains, and levee and shoreline protection. The transition mats provide impact resistance, tensile strength and ease of maintenance when placed over a turf reinforcement mat and/or sod and anchored to the native topography of the site. Areas of the highest hydraulic stresses, and potential for scour, are protected by the transition mat while other soil cover BMPs are used in downstream, lower stress areas.
Leggett & Platt Industrial Materials Segment
Carthage, MO 8
88-574-6473
www.landmarkearthsolutions.com
Oil skimming system
The Model 5H is a compact Oil Skimmer specially designed for difficult to reach areas. It removes oil, fats, greases and oily wastes as well as animal and vegetable oil that float on the surface of water so the oil can be collected into a container. It's fully automatic, trouble free and operates 24/7.
Oil Skimmers Inc.
www.oilskim.com
Standby lift station system
The Enviroprime® Standby Lift Station System from Thompson Pump & Manufacturing Co. comprises permanently installed standby units that continue pumping despite power loss or primary pump failures. They can also act as the primary pump during routine maintenance or repairs. The pumps are available in sizes 3" through 18" and can easily handle flows to 11,000 GPM and solids to 4.25" in diameter. The fully automatic system begins pumping as sewage levels rise.
Thompson Pump & Manufacturing Co.
Port Orange, FL
www.thompsonpump.com
More Urban Water Management Issue Articles