New Products
CULTEC Inc. has released its new Bed Design Aides that show how to draw Contactor® and Recharger® storm-water management systems in CAD for the customers who wish to do it manually. The Bed Design Aides are available for the following models: Contactor 100 and Recharger 150, 280, 330XL and V8. They offer engineers a visual starting point to help lay out a typical underground chamber system. They detail installed chamber lengths, typical center-to-center spacing and a list of materials.
Jul 1st, 2010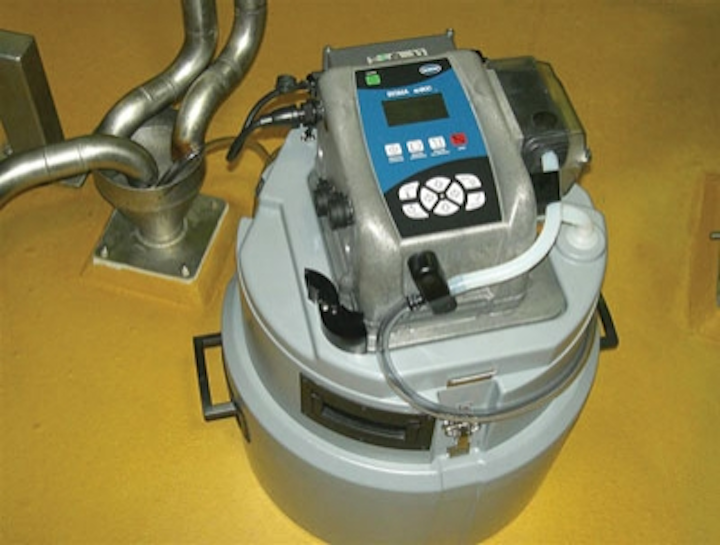 Design drawing aides
CULTEC Inc. has released its new Bed Design Aides that show how to draw Contactor® and Recharger® storm-water management systems in CAD for the customers who wish to do it manually. The Bed Design Aides are available for the following models: Contactor 100 and Recharger 150, 280, 330XL and V8. They offer engineers a visual starting point to help lay out a typical underground chamber system. They detail installed chamber lengths, typical center-to-center spacing and a list of materials. Customers can access the Bed Design Aides on the Downloads page of the CULT-EC website: http://www.cultec.com/downloads.html.
CULTEC Inc.
Brookfield, CT
203-775-4416
www.cultec.com
---
Flow protection
The Duperon SCT Maximum Duty Self-Cleaning Trashrack offers the ultimate in flow protection for the worst of conditions. The front cleaning, rear return, self-cleaning trashrack technology cleans across the entire width of the screen, automatically and continuously. With a lifting capacity of 3,000 lbs per chain, the system keeps channels clear in all conditions and from all types of debris: from logs, leaves and aquatic vegetation to car transmissions and washing machines.
Duperon
Saginaw, MI
800-383-8479
www.duperon.com
---
Chain saw for pipe cutting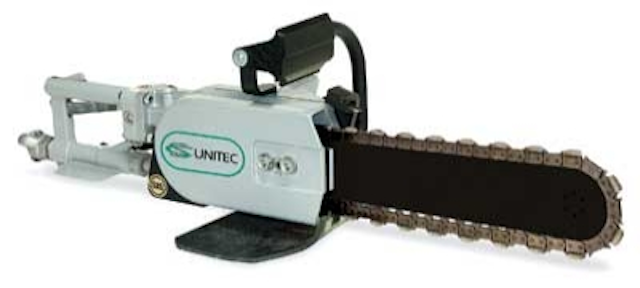 CS Unitec's PowerGrit Air Chain Saw is ideal for utility, municipal, construction and industrial pipe cutting applications. The saw allows the user to cut from one position, making it safer, faster and easier to cut ductile iron pipe, cast iron pipe, PVC pipe, HDPE pipe, and cured-in-place piping. The saw features a cutting capacity of up to 20" dia. Special patented diamond segments grind rather than tear the material, which reduces vibration and eliminates kickback. The result is a precise, clean cut in less time.
CS Unitec
Norwalk, CT
800-700-5919
www.csunitec.com
---
Stormwater modeling
Bentley Systems, Incorporated has integrated its civil engineering design and stormwater modeling and analysis applications to further enhance work-flows and facilitate collaboration. The applications include Bentley's InRoads, GEOPAK, PowerCivil for North America, MXROAD, CivilStorm, StormCAD, and PondPack products. Civil designers can ensure the accurate location of stormwater infrastructure using geometric and digital terrain data, and generate 3D visualizations and analysis for clash detection and constructability – all from within Bentley civil products. This allows them to assess the feasibility of their designs early in the project design phase.
Bentley Systems, Incorporated
Exton, PA
www.bentley.com
---
Aerating fountains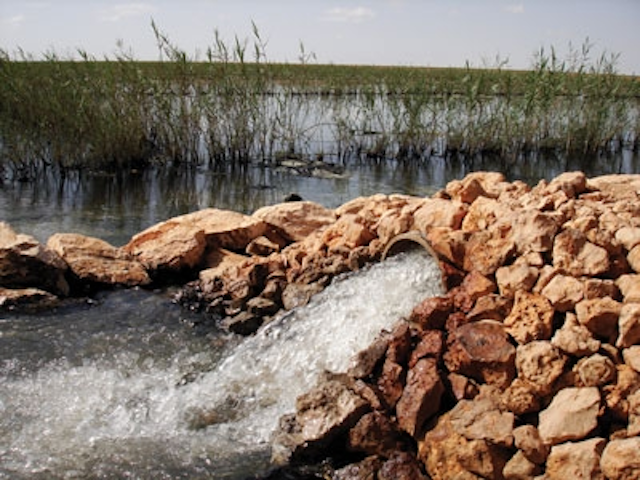 In addition to being attractive, AquaMaster Fountains and Aerators add sufficient amounts of oxygen to water, which supports and encourages the growth of beneficial aerobic bacteria that break down organic matter and consume excess nutrients. The result is an improvement in water quality and clarity, and reduction of odors, bottom sludge build-up, and algal blooms.
Enquatics
Kiel, WI
800-693-3144
www.aquamasterfountains.com
---
Remote data transmitter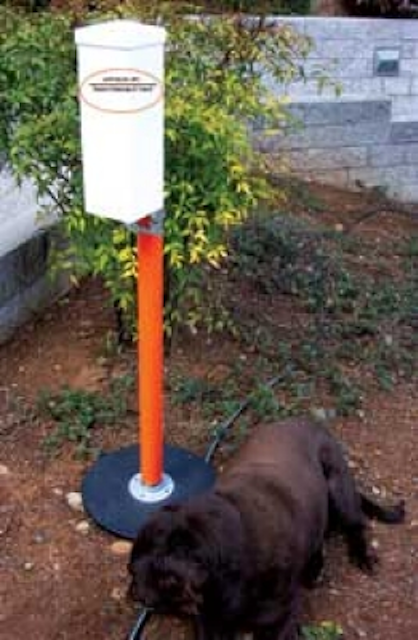 Automata's new NanoCourier™ Transmitter is a powerful tool for specific applications, such as sending flow or soil moisture data. Available with Spread Spectrum or Satellite Telemetry, the unit can transmit data back to the home/office computer or make it available via the Internet. Extremely low standby current makes the transmitter ideal for solar sites. In applications reporting infrequently it may be utilized with no charger at all.
Automata
Nevada City, CA
800-994-0380
www.automata-inc.com
---
Stormwater modeling
InfoSWMM 2D from MWH Soft is a powerful, highly-advanced geospatial modeling solution for building and analyzing comprehensive 2D models that simulate urban stormwater, sanitary sewers, river flooding and pollutant transport. The breakthrough application allows engineers to accurately model two-dimensional (2D) above-ground urban and rural flooding combined with the power of one-dimensional (1D) hydraulic and water quality sewer systems analysis — all directly within the powerful ArcGIS (ESRI, Red-lands, CA) environment.
MWH Soft
Broomfield, CO
626-568-6868
www.mwhsoft.com
---
Rainwater harvesting solutions
Bord na Móna Environmental Products U.S. offers a complete range of RainSava residential & commercial rainwater harvesting products. The line is available in packaged solutions directly to green build developers, self-builders and to homeowners retrofitting rainwater recycling into their houses. It is also available in skid-mounted units and recycling components to builders & owners of commercial properties, such as schools, universities, office buildings and for industrial water reuse applications. The systems are designed to provide an alternative to the use of potable drinking water for non-drinking water re-use applications.
Bord na Móna Environmental Products U.S.
Greensboro, NC
www.bnm-us.com
---
Detention/retention design
A new online program for designing stormwater retention/detention systems is available from Advanced Drainage Systems. The ADS Design Pro enables engineers to determine the proper components and layout the design. Password protected, it contains all the technical resources for creating a corrugated high-density polyethylene (HDPE) pipe project that can be shared with others and also saved for future reference. The resulting plan is delivered in either PDF or a DXF format.
Advanced Drainage Systems Inc.
Hilliard, OH
800-821-6710
www.ads-pipe.com
---
Vacuum trucks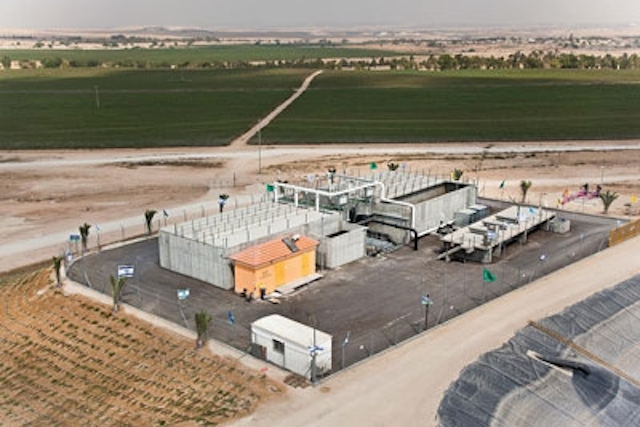 Extra power delivers extra versatility for Vacall™ Catch Basin and Sweeper models. Designed primarily as vacuum trucks that can also sweep in single or dual modes, Vacall models have exceptional vacuum forces to efficiently pick up asphalt millings as well as sand, gravel, other heavy debris, leaves, and more. Also feature an industry-leading lifetime factory warranty on popular debris and water tanks. The models are ideal for both industrial contractors and municipalities that need to clean up catch basins, construction sites, residential streets, busy highways, parking areas and special event venues.
The Alamo Group/Gradall Industries Inc.
New Philadelphia, OH
330-339-2211
www.vacallindustries.com
www.gradallindustries.com
www.alamo-group.com
---
Sound attenuated pump
The BakerCorp Sound Attenuated Pump can be utilized in various industries where noise is a factor such as residential construction, sewer bypass projects and commercial zones. At 67 dBA, the pumping unit meets or beats job noise specifications and its size ranges from 4 to 8 inches. It can handle solids up to 3 inches in diameter, runs at an operating speed of up to 2000 rpm, and has a flow range between 200 and 2600 GPM to match exact application needs. Safety features include: a double-wall diesel fuel tank compliant with UL Standard 142, with an environmental basin able to catch 110% of all fluids on board; DOT trailer; and enclosures made of 14 gauge steel with lockable doors.
BakerCorp
800-BAKER-12
www.bakercorp.com
---
Urban drainage design
MWH Soft has released the V9 Generation of its InfoSWMM for ArcGIS urban drainage modeling and design product. All operations of a typical sewer system — from analysis and design to management functions such as water quality assessment, pollution prediction, sediment transport and deposition, urban flooding, real-time control and record keeping — are addressed in a single, fully integrated geoengineering environment whose powerful hydraulic computational engine is endorsed by the USEPA and certified by FEMA. Focused on expanded geospatial functions and performance, V9 features: an intuitive, time-saving user interface; impressive graphics; greatly accelerated creation of better, more accurate models; and more advanced design analysis capabilities than any other wastewater modeling software.
MWH Soft
Broomfield, CO
626-568-6868
www.mwhsoft.com
---
Debris rake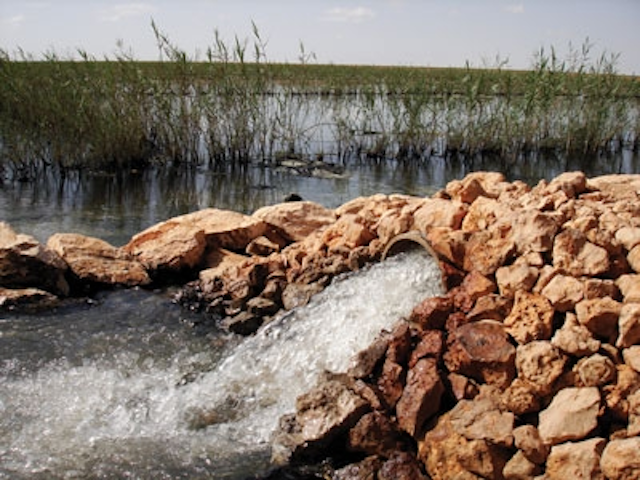 Extra heavy duty FlexRake® technology from Duperon® is built for the worst that a storm can deliver — from tree limbs to oil drums; and from general refuse to aquatic vegetation. It features the robust, one piece, FlexLink™, which has a 60,000 lb ultimate strength and has a 1000 lb debris lifting capacity. In addition, its continuous cleaning design, which incorporates multiple scrapers, eliminates cycle times and clogging. Ideal for stormwater and flood control.
Duperon
Saginaw, MI
800-383-8479
www.duperon.com
---
Rugged laptop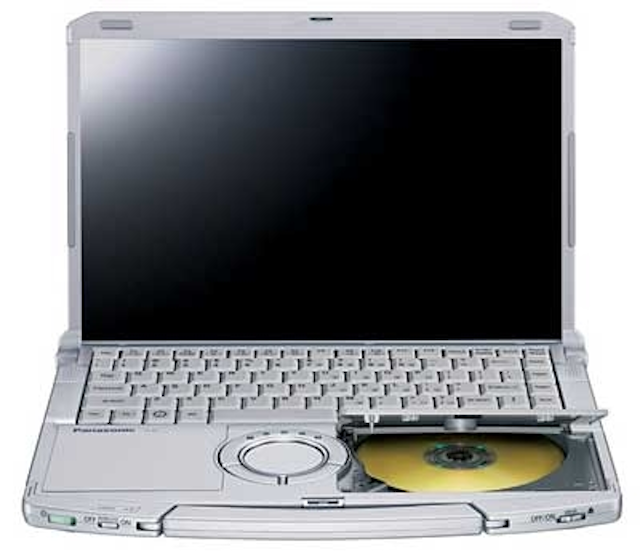 Panasonic Solutions Company has introduced the thin-andlight Toughbook F9 business-rugged laptop. The new device weighs in at just 3.6 pounds and features an Intel® Core™ i5 processor, 320GB HDD, high resolution (1440 x 900) widescreen display, optional Qualcomm Gobi2000™ mobile broadband and an integrated handle. Highly mobile professionals will also benefit from the Toughbook brand's legendary reliability.
Panasonic Solutions Company
Secaucus, NJ
877-803-8492
www.toughbook.com
---
Stormwater modeling
XP Software has released XPSWMM and XPSTORM v.2010. The new versions include many new features for long-time users and innovative tools that will appeal to a new demographic of engineers. Features include: a faster computational engine; expanded reporting features; detailed dynamic long section view plotting of dual drainage configurations; contour labeling in the Digital Terrain Model; and support for rainfall dependent inflow and infiltration for continuous simulation modeling.
XP Software
Portland, OR
www.xpsoftware.com
---
Stormwater management design guide
CULTEC Inc. has released a new Stormwater Management Design Guide that includes the latest product, design and technical information for the company's Contactor® and Recharger® plastic chambers. Customers will find manual system sizing calculations, instructions on how to use the company's Stormwater Design Calculator and StormGenie™ as well as modeling tips for HydroCAD®, Streamline Technologies' ICPR®, Bentley Systems Inc.'s PondPack® and BOSS International's StormNET® software. The guide also includes model-specific individual pages for easy reference. To request a copy, email custservice@cultec.com and include Contact Name, Company Name, Title, Address, and Phone Number and indicate "2010 Design Guide Request" in the subject line.
CULTEC Inc.
Brookfield, CT
www.cultec.com
---
Erosion control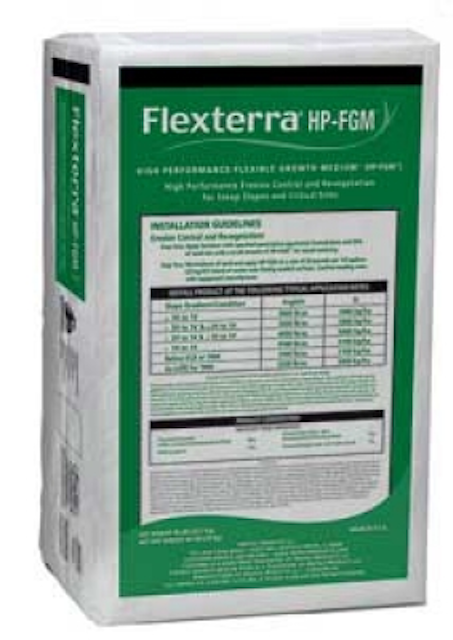 PROFILE Products is introducing its new patent-pending Flexterra High Performance-Flexible Growth Medium (HPFGM), which offers 600 percent greater initial seed germination and over 250 percent greater biomass than its predecessor with more than 99 percent erosion control effectiveness immediately upon application. Plus, it's 100 percent biodegradable. The media consists of 100 percent recycled and phyto-sanitized wood fibers and 100 percent biodegradable crimped interlocking fibers. Micro-Pore particles optimize water and nutrient retention while increasing wet bond strength and increasing resistance to sheet flow.
PROFILE Products LLC
Buffalo Grove, IL
800-508-8681
www.profileproducts.com
---
Large particle separation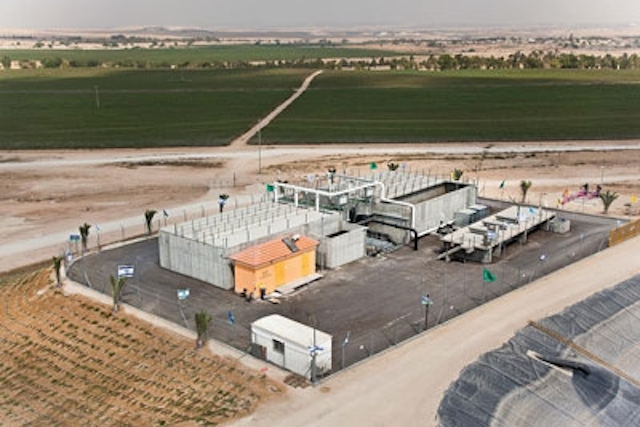 Hanson Pipe & Precast has introduced the Stormceptor® Oil & Sand Removal (OSR) stormwater quality device, which removes larger sand particles and spills removal, while improving water quality for minimal time and cost. It offers quick installation, saving time, energy and cost. It can be used as a bend structure and its features make it highly compatible with existing infrastructure for new, redevelopment or retrofit applications.
Hanson Pipe & Precast
Irving, TX
www.hansonpipeandprecast.com
---
Energy, environmental monitoring catalog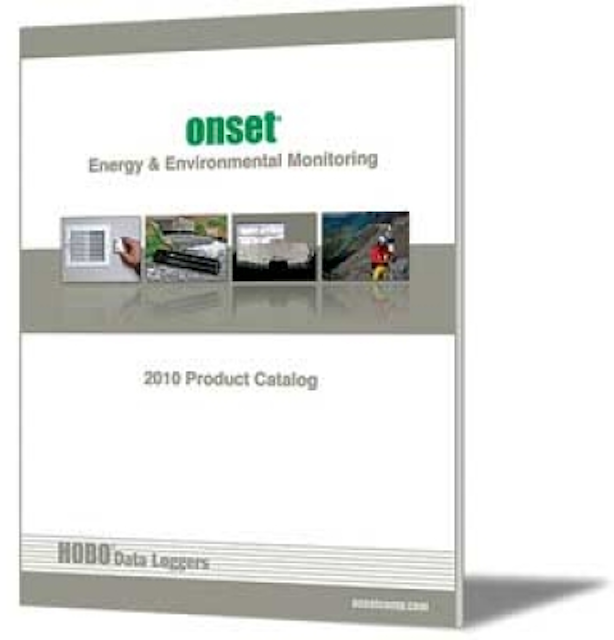 Onset new Energy and Environmental Monitoring Product Catalog comprises 75 pages of product descriptions, technical specifications, and pricing for the company's full line of HOBO® data logging solutions used in energy management, field research, and water resources management. This includes stand-alone data loggers, web-based data logging systems, and wireless sensor networks. The catalog is available for download at http://www.onsetcomp.com/catalog.
Onset
Bourne, MA
508-743-3181
www.onsetcomp.com
---
Soil retention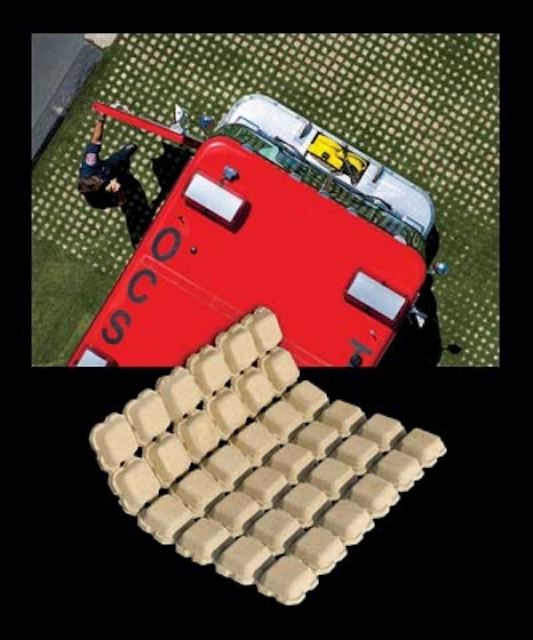 Drivable Grass is a permeable, flexible and plant-able concrete pavement system. Its engineered grid system allows the product to flex and conform to irregular ground surface contours while providing the intended structural support. The product's geometry allows for enhanced infiltration/filtration of stormwater, increased on-site stormwater storage and minimization of site runoff, thus, improving stormwater quality. With a low runoff coefficient "C", the system helps reduce storm drain and inlet size. Example applications include bio-swales, trickle channels, parking areas and vegetated roofs.
Soil Retention Systems Inc.
Carlsbad, CA
800-346-7995
www.soilretention.com
---
Cavity pump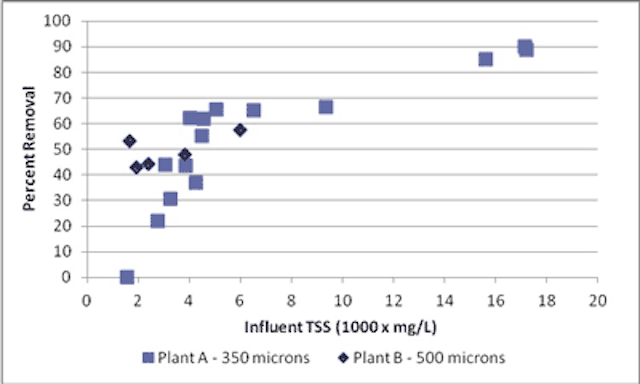 The Larox progress cavity pump is designed for the most demanding slurry and paste pumping applications. Due to its unique features and patented design, high efficiency and high pressure are achieved with a shorter construction. It also requires less energy, is easy to install, and requires less maintenance resulting in very low Total Cost of Ownership (TCO).
Larox
Linthicum, MD
410-636 2250
www.larox.fi/flowsys
---
Check valve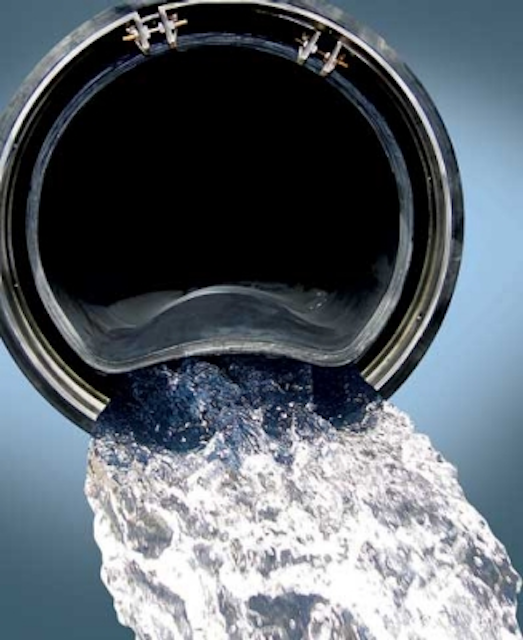 The CheckMate™ Inline Check Valve is ideal for backflow prevention and odor mitigation. In out-falls, stormwater, CSO and SSO applications, the valve's custom-engineered, all-rubber unibody design eliminates costly backflow from oceans, rivers and interceptors. The valve's unique elastomer fabric-reinforced design provides a proven record of maintenance-free performance, cost savings and results that no other inline check valve can match.
Tideflex Technologies
Carnegie, PA
412-279-0044
www.tideflex.com
---
Septic chambers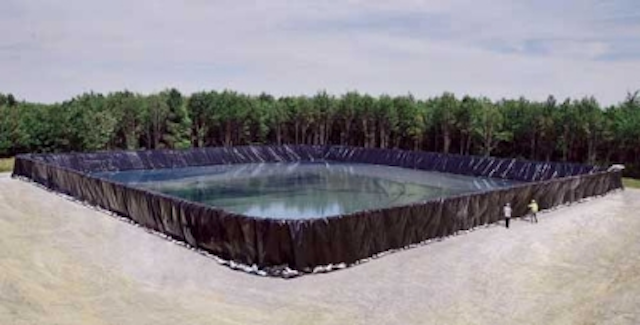 The new family of onsite septic chambers from Infiltrator Systems provides maximum strength in wastewater treatment applications via its unique, patent-pending center structural column design. The line includes three models: the Quick4 Plus Standard LP, the Quick4 Plus EQ36 LP, and the Quick4 Plus EQ36 StraightLock LP. At just eight inches tall, the low profile design is optimal for shallow installations where a high groundwater table, soils with low permeability, or other restrictions limit vertical separation distance. The chambers have two end cap options providing increased flexibility in system configurations.
Infiltrator Systems
Old Saybrook, CT
800-221-4436
www.infiltratorsystems.com
---
Water flow management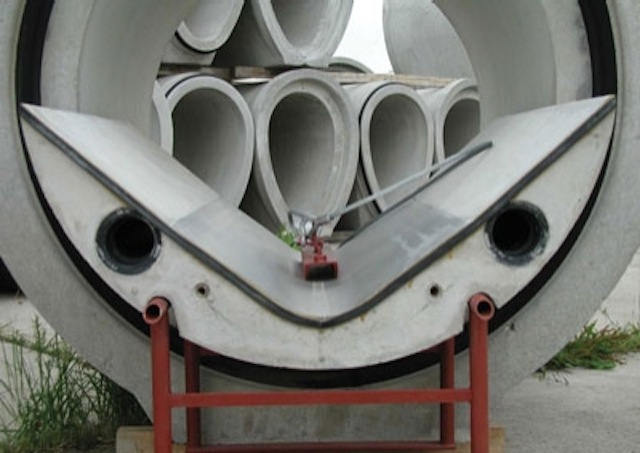 Penda Corporation announces the Smart-Ditch™ System, a flexible HDPE channel with specially-engineered fittings designed to broaden the range of use in water flow control applications such as drainage, erosion and sediment control, land development, irrigation, industrial site containment systems and temporary flow diversions. It's a unique, reliable, high performance solution for capturing, controlling and directing the flow of water. Features new, durable, corrosion resistant fittings for the SmartDitch Trapezoidal and Semi-Circular channel.
Penda Corporation
Portage, WI
866-5-SMARTD
www.smartditch.com
---
Flow meter for tight installations
Municipal water engineers tasked with measuring liquid flow from water storage reservoirs or lakes as it enters treatment facilities will find the space-saving V-Cone® Flow Meter from Mc-Crometer easily fits in crowded equipment installations where long pipe straight-runs are impractical. It reduces flow meter straight pipe run requirements by up to 70 percent or more and needs only 0-3 straight pipe diameters upstream and 0-1 downstream to operate effectively. The resulting savings (after installation) in plant real estate, materials and labor costs can actually exceed the cost of the instrument itself.
McCrometer
Hemet, CA
800-220-2279
www.mccrometer.com
---
Protection for subsurface irrigation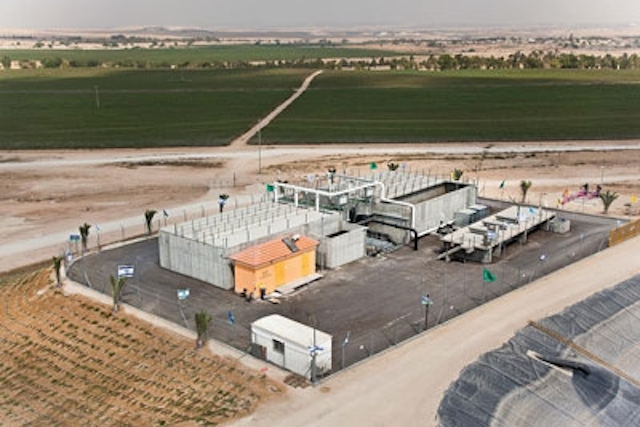 Rain Bird's XF-SDI Series Dripline with Copper Shield™ Technology offers up to 90 percent watering efficiency for turf grass, shrubs and ground-cover and, because the dripline is buried underground, it is unaffected by wind, evaporation or vandalism. It waters plants and turf while using 30 to 70 percent less water than overhead sprays. It also features a proprietary emitter design that resists clogging by combining an extra-wide flow path with a self-flushing action. The Copper Shield™ technology protects dripline emitters from root intrusion without the use of chemical treated filters.
Rain Bird Corporation
Azusa, CA
800-RAINBIRD
www.rainbird.com