PRELOAD names 2019 Concrete Decision Award, Top Tank of The Year
Sellersburg, Indiana, wins top honor.
May 17th, 2019
LOUISVILLE, KY, MAY 17, 2019 -- PRELOAD LLC, the global leader in prestressed concrete tank design and construction, has named the Silver Creek Water Corporation's 2.25 Million Gallon water storage tank, located in Sellersburg, Indiana, as its 2019 Concrete Decision Award, Top Tank.
The campaign registered hundreds of online votes for 14 tanks from across the United States, with second place going to the City of North Liberty, Iowa's 0.75 Million Gallon Clearwell water storage tank, and third place going to North Texas Municipal Water District's (NTMWD) Two 13.5 Million Gallon water storage tanks located in Allen, Texas.
PRELOAD will make a $3,000 donation to Water for People on behalf of the Silver Creek Water Corporation, and an additional $1,500 donation on behalf of the first-runner-up, The City of North Liberty, Iowa.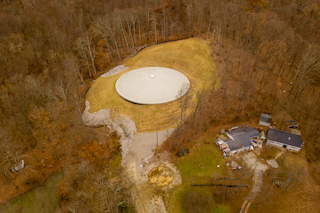 "We want to congratulate the Silver Creek Water Corporation on the incredible engagement and support throughout the campaign," said Ryan Harvey, Chief Executive Officer of PRELOAD. "We also want to thank all of the individuals from City of North Liberty and communities across the country who participated and voted for the tanks in their communities.
"One of our goals with the Concrete Decision Campaign is to make water infrastructure a point of pride for communities, and the response this year absolutely showed that people care a great deal about the tanks in their cities and towns across the country."
In addition to the donations to Water for People, a non-profit organization that promotes the development of high-quality drinking water and sanitation globally, the winning community will have an exclusive jacket patch featured by The Water Buffalos, a charitable organization that raises funds and awareness for water projects through motorcycle events and motorcycle rallies.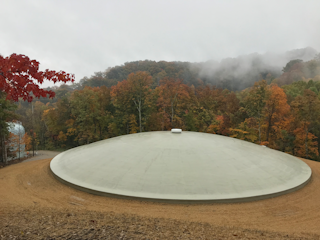 "We are excited about the momentum that we built with The Concrete Decision Award Campaign this year," Harvey said. "PRELOAD looks forward to continuing our partnership with great organizations like Water for People and The Water Buffalos to keep driving our mission forward next year!"