Protect the Source
Advocating for safe drinking water
Jul 1st, 2019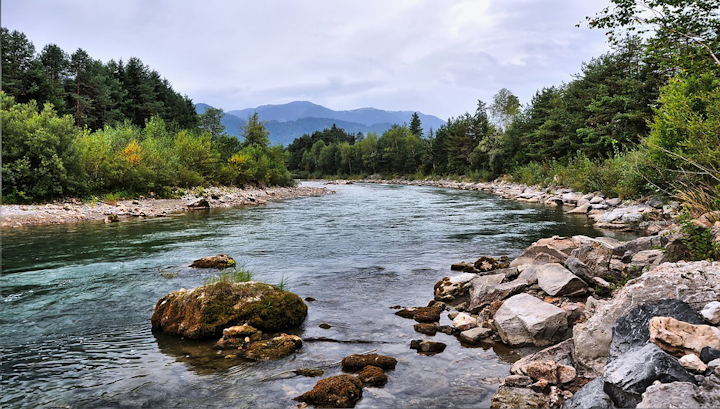 Advocating for safe drinking water
By Vince Baldasare
Recently, I had the opportunity to attend a business meeting in Arizona. As a Midwesterner growing up and living in Ohio — a state with three distinctly different topographical regions: the foothills of the Allegheny Mountains, the Erie lakeshore, and the central plains — I am always amazed at the landscape in the other parts of our beautiful country, and the distinct differences from my home state.
Arizona especially varies from Ohio with its numerous natural rock formations and volcanic mountain ranges. The most noticeable landscape differences, however, are residential neighborhoods and office complexes without lush green lawns. In their place are beautiful rock gardens dotted with cacti. Seeing these variances in landscapes throughout the United States reminds me how scarce and precious our water supply is. In places like Arizona, where supply is adequate but less accessible than other areas, we need to protect the source.
It just so happens that I am writing this article during Drinking Water Week, which occurs each May to recognize the role drinking water plays in our daily lives. This year's theme is "Protect the Source," encouraging us to learn more about the source of our drinking water and why its protection is so critical to our health.
As an employee of a manufacturer of equipment for the water and wastewater space, I feel obligated to set an example to protect this vital resource. It is easy to become complacent in our daily activities that utilize water. From personal hygiene and cooking to industrial and manufacturing needs, we often use water without a second thought to conservation. For most of us, our supply of water is readily accessible, safe, and in adequate supply. However, as important as conservation is, we also must be mindful of environmental impacts from pollution and the affect it has on water resources.
Advocating for safe drinking water is one of our most important public health responsibilities. Clean water carries nutrients and oxygen to cells, cushioning joints, protecting organs and tissues, and most importantly, it rids our bodies of waste. Advances in technology and equipment are doing their part with water treatment. Disinfection methods that reduce nutrient content, a source for illness, is helping to maintain access to safe water for millions of Americans. However, treating water to kill or remove contaminants is simply not enough to ensure the viability of safe drinking water for generations to come.
Governmental regulations, including the work of EPA, are helping with the reduction of pollution in the bodies of water that supply our drinking water systems, but again more can be done. An estimated 18 billion pounds of plastic waste is dumped into oceans yearly. This contamination is making its way not only into our drinking water but also into our food supply though ingestion of fish and other marine creatures.
It is time for us to do our part and Protect the Source. Make a change in your daily activities by turning off the faucet while brushing your teeth, or reducing the minutes of your daily shower. Discontinue the use of bottled water and purchase environmentally safe stainless-steel water bottles, and refrain from using straws or other commonly purchased plastic consumables. A recent example in our home: we purchased stainless-­steel straws for drinking bottles and switched from plastic toothbrushes to those made of an organic material.
Protecting our water supply is an ongoing challenge. We need to continue with education, not only for us but also for generations to come. Become an advocate for safe drinking water and join or participate with an organization that advocates for clean water. The Water and Wastewater Equipment Manufacturers Association (WWEMA) is one organization that has been representing the interests of water and wastewater equipment manufacturers on regulatory, legislative, and policy issues concerning safe drinking water since 1908. WWEMA, as the voice of water and wastewater technology providers, has as its mission to promote the advancement of technology solutions for clean water that ensure a future sustainable environment and to improve its members' economic viability.
Remember, the steps you take today will have a lasting impact on the future of water. WW
About the Author: Vince Baldasare is a sales manager for The Gorman-Rupp Company, a pump manufacturer located in Mansfield, Ohio. He is a member of the board of directors of the Water and Wastewater Equipment Manufacturers Association (WWEMA), and serves as its treasurer and on its Investment Committee. For more information about WWEMA, visit www.wwema.org.