PRODUCTS & SERVICES: CORROSION CONTROL
WILO EMU's CERAM coating is designed to prevent corrosion in submersible pumps and impellers.
May 1st, 2006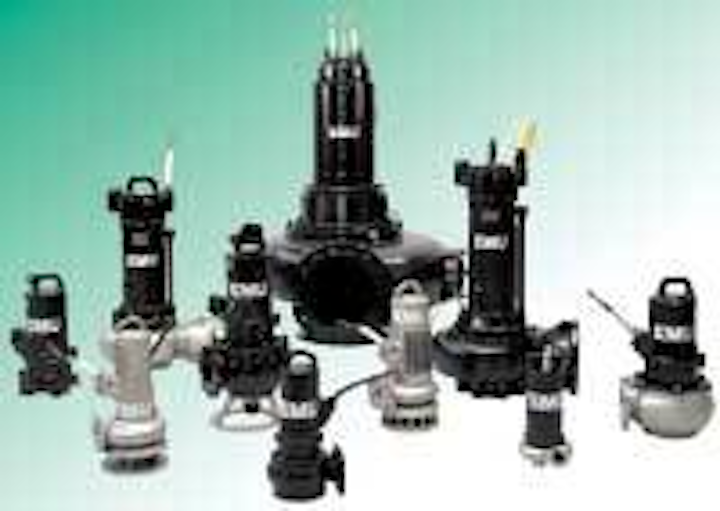 Pump corrosion protection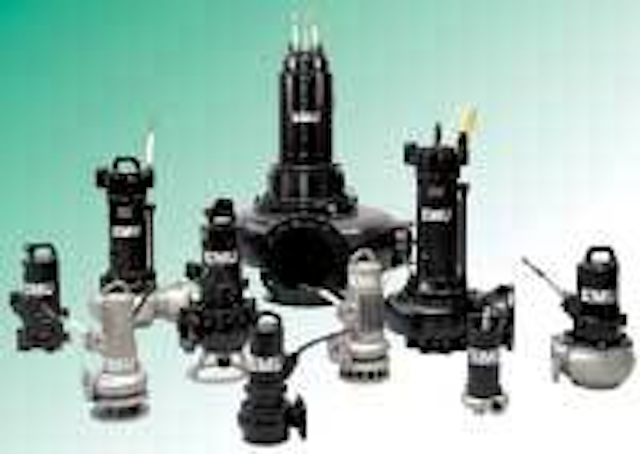 Click here to enlarge image
WILO EMU's CERAM coating is designed to prevent corrosion in submersible pumps and impellers. The coating combines ceramics and polymers which are applied using airless spraying technology. The coatings are available in four thicknesses, C0, C1, C2 and C3. All are non-porous and have an adhesion level of 15 Newtons per square inch. This compares to conventional coatings that have adhesion levels in the range of 2 Newtons per square inch.
WILO EMU USA LLC
Thomasville, GA
Tel: 866-476-0323
Web: www.wilo-emu-usa.com
Screw pump lining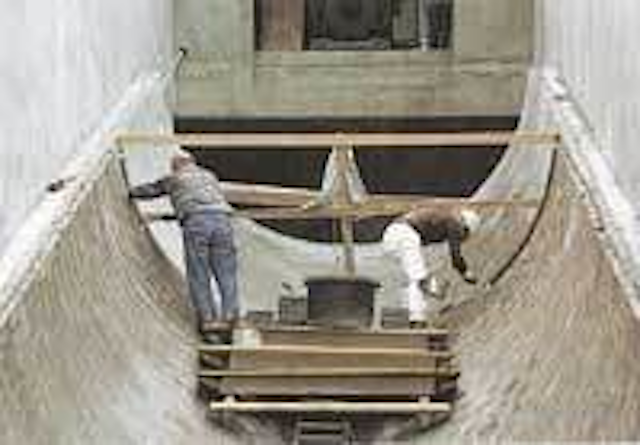 Click here to enlarge image
Abresist custom-engineered tile linings extend the life of screw pump troughs handling wastewater, especially from combined systems. Tile that is harder than the sand and other solids entrained in sewage and storm water resists the wear they cause, maintaining the proper gap between the screw and trough, keeping the lifting capacity constant. The linings can be installed on steel or concrete and are even designed to account for the bend in the screw.
Abresist Corp.
Urbana, IN
Tel: 800-348-0717
Web: www.abresist.com
CPVC piping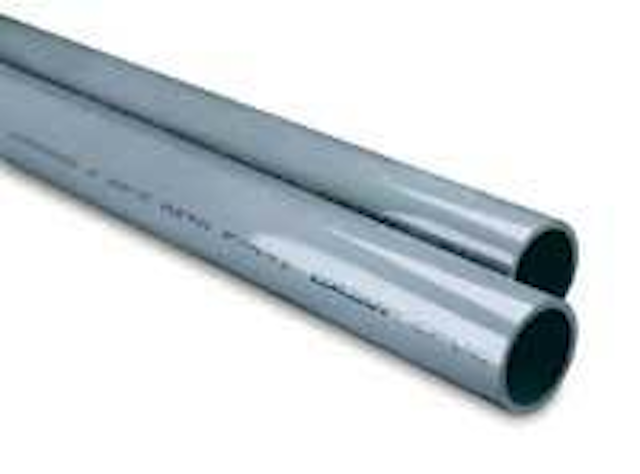 Click here to enlarge image
Corzan® CPVC piping systems offer corrosion resistance, mechanical strength and excellent life-cycle economics. Built to withstand tough environments, they are chemically inert to most mineral acids, bases and salts, as well as aliphatic hydrocarbons. In addition, these systems are not subject to galvanic corrosion. As a result, the piping systems can replace traditional materials and provide a longer service life, lower maintenance costs, and help ensure environmental compliance. The combined benefits create a total installed cost that can be lower than other alternative piping materials, including carbon steel. The pipe is pressure rated for up to 200 degrees Fahrenheit and can maintain its pressure-bearing capabilities for 50 years with a safety factor of 2. Pipe and fittings are available in sizes up to 16" in diameter.
Corzan Industrial Systems
Cleveland, OH
Tel: 888-234-2436
Web: www.corzancpvc.com
Polymer mortar pipe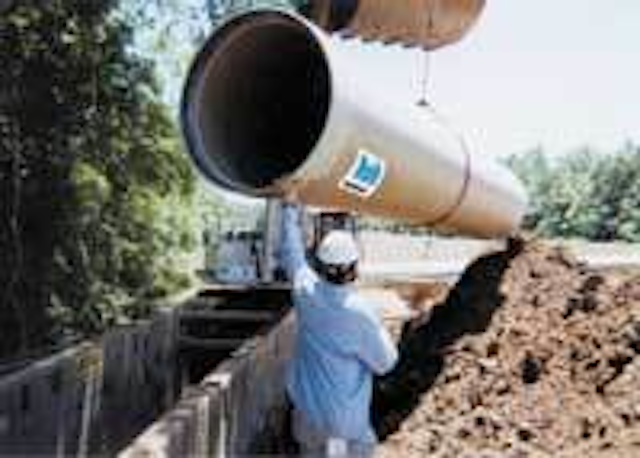 Click here to enlarge image
Hobas centrifugally cast, fiberglass-reinforced, polymer mortar pipe is inherently corrosion resistant to its interior and exterior environment without linings or coatings. It is widely used in both new construction and rehab for corrosive environments such as foul air, wastewater and contaminated drainage of all types. It is also approved for potable water. Hydraulic characteristics remain substantially unchanged over time, preserving the sewer flow capacity, delaying relief line construction and avoiding costs for premature replacement. Leak-free push together joints are a benefit, but the pipe is also specified for its light weight, high strength and ease of installation. It is ideal for open cut, above ground, direct bury and nearly every trenchless application including microtunneling/jacking, tunnel lining and sliplining.
Hobas Pipe USA
Houston, TX
Tel: 800-856-7473
Web: www.hobaspipe.com
Tank lining system
Carboline's Carboguard 691 recently passed the testing and review process for drinking water applications under the ANSI/NSF Standard 61 for drinking water components. The product joins a number of other Carboline approved lining materials for this use. The lining is high solids, will cure down to 20°F, and can be applied up to 20 mils in a single coat. For non-immersion use it can be applied over minimally prepared steel and tolerates moisture on the surface both during application and cure.
Carboline Co.
St. Louis, MO
Tel: 800-848-4645
Web: www.carboline.com
Coating systems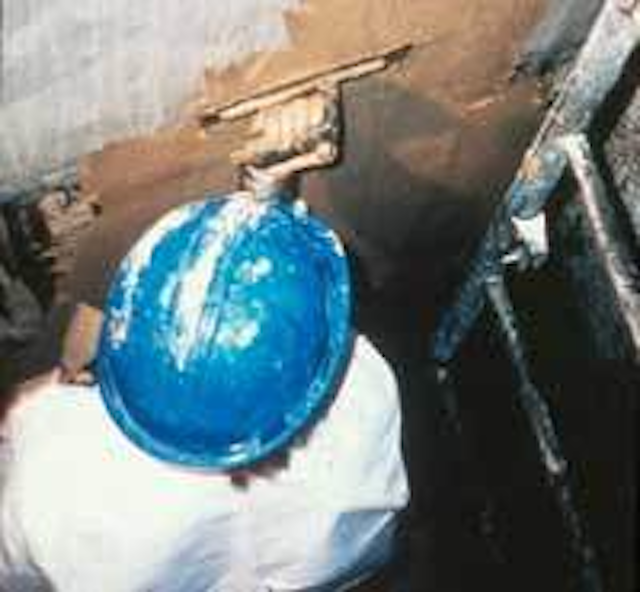 Click here to enlarge image
Sauereisen has two new additions to its wastewater product line: Underlayment No. F-120FS and SewerGard No. 210FS are fast-setting versions of the original trowelable formulations and together they enable the Underlayment/SewerGard system to remain viable in quick turnaround projects or cold environments. Fast-setting materials allow contractors and municipalities to save money. It's more economical to briefly plug lateral lines than to bypass a manhole. These materials are ideal for manhole benches, inverts and other structures.
Sauereisen
Pittsburgh, PA
Tel: 412-963-0303
Web: www.sauereisen.com
Epoxy coating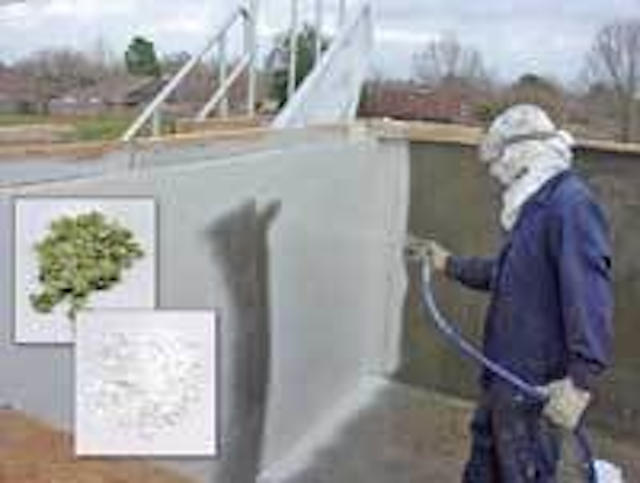 Click here to enlarge image
Tnemec has introduced a new fiber-reinforced modified polyamine epoxy designed to withstand severe wastewater conditions. Its new Series 436 Perma-Shield FR shares the same resin technology found in the company's Series 434 Perma-Shield H2S™ and Series 435 Perma-Glaze™ coating formulations to provide resistance to H2S gas permeation and to microbiologically induced corrosion found in wastewater systems. The fiber reinforcement adds flexural and tensile strength, making the new coating ideal to use in systems where high abrasion and impact resistance are needed, such as sewer interceptors and wet wells, influent channels, grit chambers, and other headworks facilities. The coating is a spray-applied, high-build liner that can be used for new construction and rehabilitation of concrete structures.
Tnemec Inc.
Kansas City, MO
Tel: 800-863-6321
Web: www.tnemec.com
Urethane coating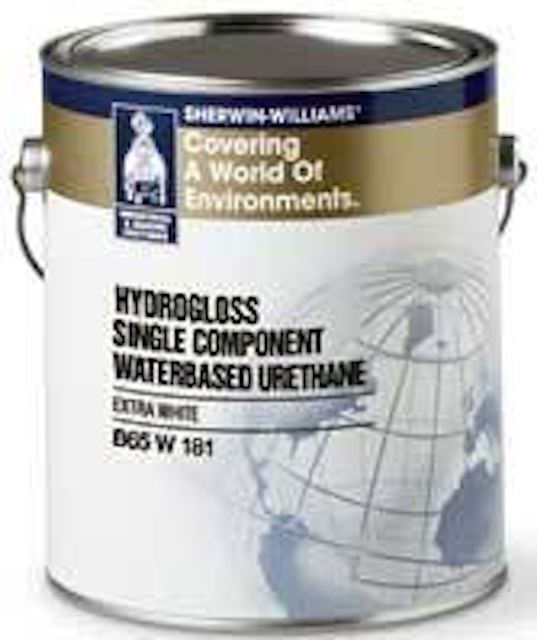 Click here to enlarge image
The new Hydrogloss™ single component water-based urethane from Sherwin-Williams delivers VOC compliance and performance comparable to a two-component water-based urethane, but with the ease of application available only in a one-component coating. Formulated to provide a high gloss finish with outstanding interior and exterior color and gloss retention, the coating also resists yellowing. It comes ready to brush, roll or spray without adding and mixing additional components.
Sherwin-Williams Industrial and Marine Coatings
Cleveland, OH
Tel: 800-524-5979
Web: www.sherwin-williams/im.com
Manhole sealing, protection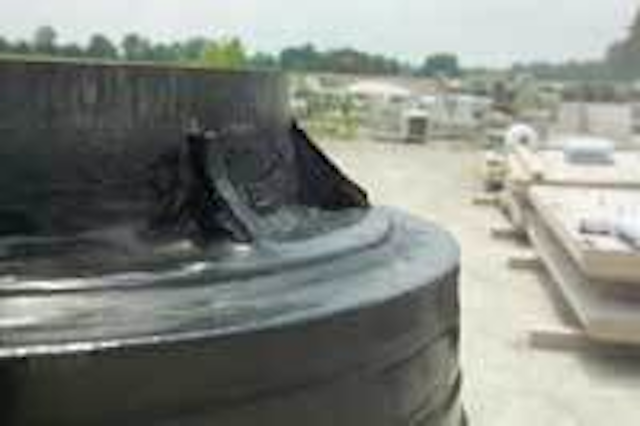 Click here to enlarge image
The Riser-Wrap™ seal, available from Pipeline Seal & Insulator, is a two-layer system designed for corrosion and sealing protection on encapsulating manholes and pipelines. It seals joints against ground water infiltration and is tolerant to soil stress, UV and freeze-thaw conditions. The first layer is a rugged sealant encapsulated by a heat shrink sleeve − a 2.5 mm cross-linked, high density polyethylene membrane.
Pipeline Seal & Insulator Inc.
Houston, TX
Tel: 800-423-2410
Web: www.pipelineseal.com
Epoxy coating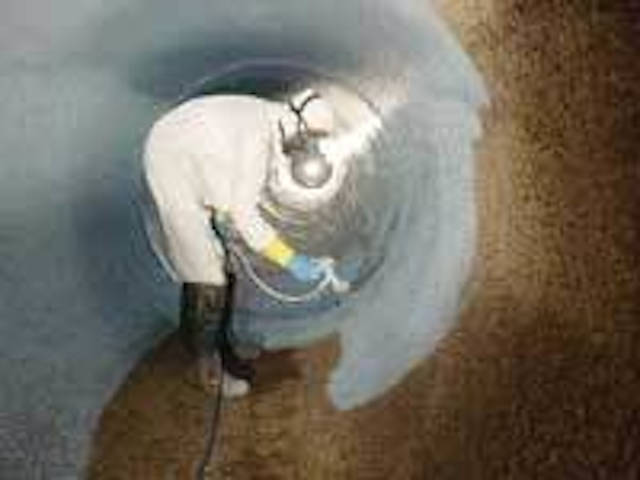 Click here to enlarge image
AquataPoxy A-61, available from Raven Lining Systems, is a solvent-free epoxy certified to meet the potable water requirements of ANSI/NSF Standard 61 and IAPMO IGC 189-2003. The coating boasts a five hour potable water return-to-service certification. The 100% solids epoxy coating was formulated for superior adhesion and low permeability, and is for immersion duty. Unique 10-1000 mil application thickness certification allows thin mil, single coat applications of A-61 to new steel − and thick single coat applications to rough corroded pipes and tanks. Thicker applications can also provide structural enhancement of deteriorated host structures. One-half inch and greater copper, galvanized, lead and other building pipe, municipal water mains, five gallon and greater tanks, cast iron, concrete and steel applications can be coated and returned to service the same day.
Raven Lining Systems
Tulsa, OK
Tel: 800-324-2810