Funding Streams for Water, Wastewater: Some Old, Some New
When it comes to funding for water and wastewater projects, many of the tried and true sources are barely holding steady.

Mar 1st, 2016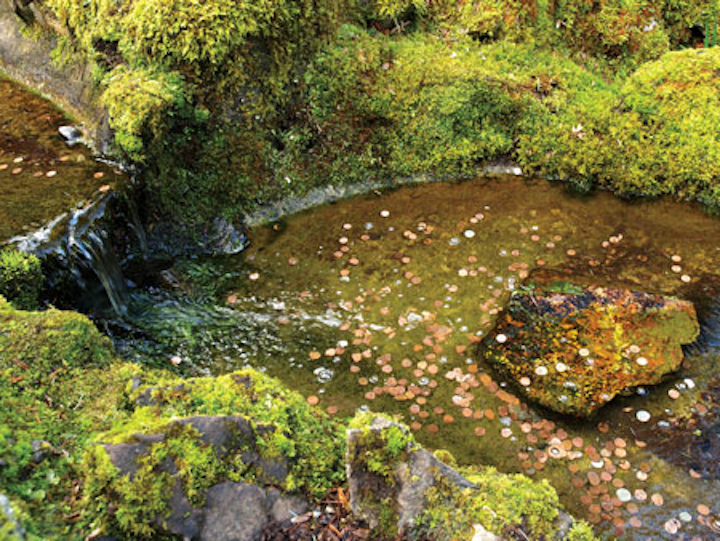 By William Atkinson
When it comes to funding for water and wastewater projects, many of the tried and true sources are barely holding steady.
"As it relates to the municipal water and wastewater market, our forecast for infrastructure investment this year is very low single-digit growth - on the order of one to two percent," said Ryan M. Connors, managing director of water and environmental equities for Boenning & Scattergood Inc. "However, some of the recent 'economic headwinds' we have been seeing lately add even more downside risk to this, so these numbers are still a bit tenuous."
Steve Dye, legislative director for the Water Environment Federation (WEF) and president of Nexus Government Relations, sees a similar lack of movement. "Despite the need for increases in funding, I see funding in 2016 staying about the same as it was in 2015," he said. In fact, according to Dye, funding from Congress for specific programs, such as the Clean Water State Revolving Fund (SRF), and Drinking Water State Revolving Fund (SRF), was actually set to decrease significantly in 2016. However, the efforts of WEF and other organizations helped instead to ensure just a slight decrease from 2015. "WEF is working with Congress to try to get increases for 2017," he said.
In terms of specific numbers, a spokesperson from the U.S. Environmental Protection Agency (EPA) confirmed that in the 2016 Omnibus, the State Revolving Funds decreased by $119.2 million from the 2015 Omnibus.
WIFIA Status
The Water Infrastructure Finance and Innovation Act program (WIFIA) was enacted in 2014 as part of the Water Resources Reform and Development Act (WRRDA) - but it has yet to receive full funding.
"WIFIA will get funded," Connors predicted, "but it will be at a 'de minimis' level and will remain in a quasi-pilot mode." As a result, Connors suggested it isn't likely to 'move the needle' in the market this year. "A few years from now, though, it could be a different story."
Dye agreed. Although the program got some set-up funding, it "didn't get any money this year to make the loans that it was created to make." Initially, Dye explained, it was expected to get $25 million for 2016 to make loans, "but Congress decided that it wanted to see more of the program established before it put money into it." However, according to Dye, Congress has said on a number of occasions that it will be willing to provide funding for the loans once the program is up and running.
According to the EPA spokesperson, WIFIA was funded at the 2015 level for 2016. "In 2016, the EPA will continue to conduct the significant work of developing a WIFIA program," he said. "The EPA is working to establish guidance, policies and procedures, application processes, internal controls and governance, and other efforts to lay the groundwork for future implementation of the WIFIA program."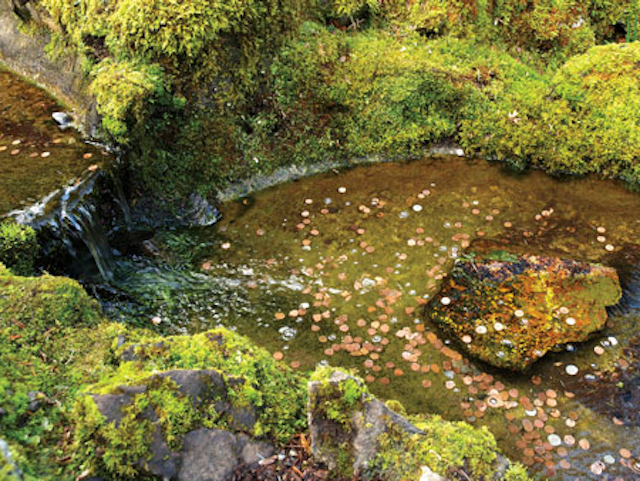 New Funding Streams
While existing funding streams tend to be stagnant, there is hope on the horizon for some new ones. "One of the big stories in the industry for several years has been the 'holy grail' of privatization of municipal water and wastewater systems," said Connors. Many of these systems, he said, continue to struggle to meet pensions and invest in infrastructure improvements. "Privatization is a theme everyone loves to talk about, but it never seems to happen," he said. "However, I think this is finally starting to change."
Several states, including New Jersey and Pennsylvania, have implemented legislation designed to streamline privatization by expediting the process of a referendum, which is typically where deals fall apart, he said. The legislation also creates some incentives from a valuation perspective to make the deals more likely to happen. "As a result, we are starting to see an acceleration in privatization," he said.
And, according to Dye, the EPA is focusing on getting more private money with the creation of the new Water Infrastructure Resiliency and Finance Center (www.epa.gov/waterfinancecenter), which was set up about a year ago to act as an incubator. The Center is designed to provide resources to communities that need funding for water infrastructure by helping them understand the processes associated with gaining access to federal, state, and private dollars.
Another new funding effort is being spearheaded by the U.S. Department of Interior (DOI), which manages 20 percent of the land in the United States and is the largest wholesale water provider in the nation. In December 2015, DOI announced the creation of a Natural Resource Investment Center, designed to spur partnerships with the private sector to, according to the press release, "develop creative financing opportunities that support economic development goals, while advancing the Department's resource stewardship mission."
The Center is set up to use market-based tools and innovative public-private collaborations to increase investments in water conservation and critical water infrastructure, as well as promote investments that conserve important habitat.
The Center is part of the Build America Investment Initiative, which calls on federal agencies to find new ways to increase investments in ports, roads, water and sewer systems, bridges, and broadband networks. It is also part of the Pay for Success initiative, which was set up to employ innovative new strategies to help ensure that the essential services of government produce their intended outcomes.
"Given increased development pressures, climate impacts, and constrained budgets, Interior is pursuing innovative approaches with private sector organizations to help accomplish our balanced land management and conservation mission," said Sally Jewell, Secretary of the Interior, in the press release.
"The purpose of the Center is to increase investment in water conservation, build up water supply resilience, foster private investment to advance efficient permitting and facilitate meaningful conservation, and increase investment in critical water infrastructure by developing new financing approaches and helping to execute projects," said Jessica Kershaw, DOI press secretary. "Water utilities could fall under this objective."
The Center will work closely with the private sector and others to identify innovative ideas and financing options for projects that conserve scarce Western water resources and protect species habitat.
The Center will focus on three objectives:
Increase investment in water conservation, and build up water supply resilience by facilitating water exchanges or transfers in the Western U.S.
Increase investment in critical water infrastructure, both major rehabilitation and replacement of existing infrastructure and new infrastructure needs, by developing new financing approaches and helping to execute project ideas.
Foster private investment and support well-structured markets that advance efficient permitting and effective landscape-level conservation for species, habitat, and other natural resources.
To promote increased investment in critical water infrastructure, the Center will also work to develop new financing approaches and engage with non-federal partners to make investments that build water supply resilience. These may include storage, pipelines, canals, and investments in efficiency that help to stretch and better manage scarce water supplies and sustain river ecosystems.
"The Center will be fully operational early in 2016 and will consider opportunities for a variety of programs and partnerships," said Kershaw.
At the time of publication, a website for the Center has not yet been established. However, Kershaw advised that for responses to broad questions about the Center's activities prior to it being fully-staffed and functional, interested parties can contact the Deputy Secretary's Office at the U.S. Department of Interior (202-208-6291).
---
About the Author: William Atkinson is a correspondent for WaterWorld magazine. He has been a full-time freelance business magazine writer since 1976, specializing in infrastructure, sustainability, supply chain, risk management, and safety/health.
More WaterWorld Current Issue Articles
More WaterWorld Archives Issue Articles