ACE17 Show Preview
Water and wastewater professionals from around the globe will convene in Philadelphia next month for the American Water Works Association's (AWWA) 136th Annual Conference & Exposition (ACE17).
May 1st, 2017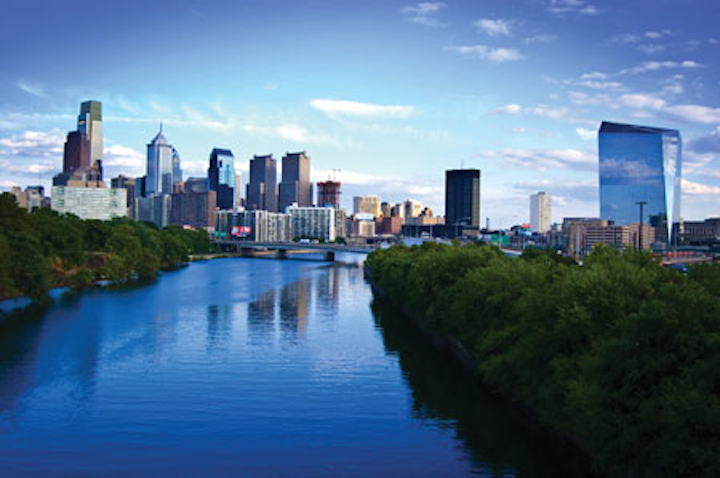 Water and wastewater professionals from around the globe will convene in Philadelphia next month for the American Water Works Association's (AWWA) 136th Annual Conference & Exposition (ACE17). The convention will take place June 11-14 at the Pennsylvania Convention Center, and is one of the leading events in the water industry.
The program will bring together thousands of leaders in drinking water, wastewater, stormwater and water reuse to network and learn during educational workshops, sessions and facility tours. In the exhibit hall, more than 450 companies will showcase their latest products and services, giving conference attendees the chance to meet with multiple vendors under one roof (for a sneak peek at what will be on display, see our ACE Product Showcase on the following pages).
Kicking off the event at the Opening General Session, panelists William Stowe (Des Moines Water Works), Carla Reid (Washington Suburban Sanitary Commission), and Susan McCormick (Great Lakes Water Authority) will share stories from their time leading some of North America's most progressive water utilities. Attendees to this exciting opening event will hear how the panelists got into the water sector and what drives them to succeed. This is a unique opportunity to listen to an intimate conversation on ACE17's biggest stage that will allow attendees to gain a deeper insight into the various personalities currently setting the direction for the future leaders of the water community.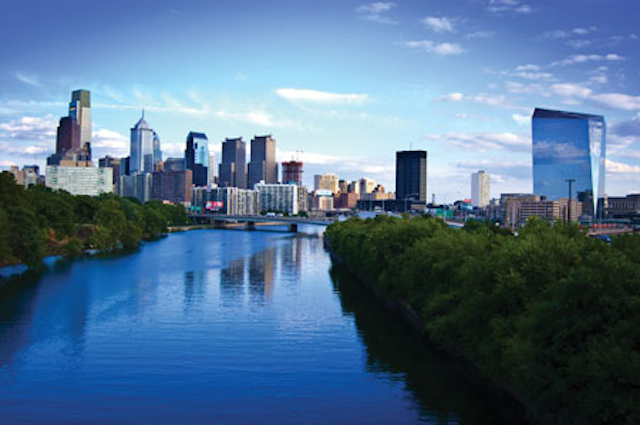 This year's professional program focuses on the most pressing issues in the water sector today, including management of lead in distribution systems, financing and affordability of water infrastructure, addressing water loss, advances in technology, the Internet of Things (IoT), and the latest in asset management for utilities. Additional programming on water resources and conservation management, water quality challenges, advances in water treatment, and distribution system management are also available. A special, free seminar, "Water and Export Promotion Programs of the Trump Administration," sponsored by the AWWA Manufacturers/Associates Council, U.S. Department of Commerce, Office of Energy and Environmental Industries, will be held 8:30-10:00 a.m. on Tuesday, June 13.
Six Sunday workshops in addition to conference programming feature fresh perspectives on topics ranging from optimizing filter performance to managing water main distribution systems and planning and applying the latest practices in computer modeling. Additional special programming this year includes a Field Operators' Day on Tuesday, June 13, with up to 54 professional sessions designed to be of specific interest to operators throughout the day. Plus, operators can catch the action and excitement of competitions like Hydrant Hysteria, Meter Madness, Tapping Contest, Top Ops, and the chance to network with operators from throughout North America.
On Wednesday, June 14, members from small utilities can attend Smaller Utilities Day with more than 38 professional sessions catering to internal issues for small systems, plus access to the exhibit hall at discounted registration rates.
Facility tours are available for an additional fee. On Tuesday, attendees may participate in tours at Neshaminy Creek Water Treatment Plant, East Park Reservoir, Baxter Water Treatment Plant, or the Brandywine Microfiltration Water Treatment Plant. On Wednesday, tours take place at The Nicholas DeBenedictis Water Treatment Plant at Crum Creek, Philadelphia Water's Bureau of Laboratory Services, Fairmount Water Works, and American Water's Delaware River Regional WTP. To register or to learn more, visit awwa.org.
Exhibit Floor Hours
Monday, June 12 | 10:00 a.m. - 5:00 p.m.
Tuesday, June 13 | 10:00 a.m. - 6:00 p.m.
Wednesday, June 14 | 10:00 a.m. - 2:00 p.m.
June 11-14, Philadelphia, Pennsylvania