NEW PRODUCTS
Bilco's Type SM Surface Mount Access Door provides a solution for access to underground vaults that do not require the use of a flush-mounted door.
Jan 1st, 2007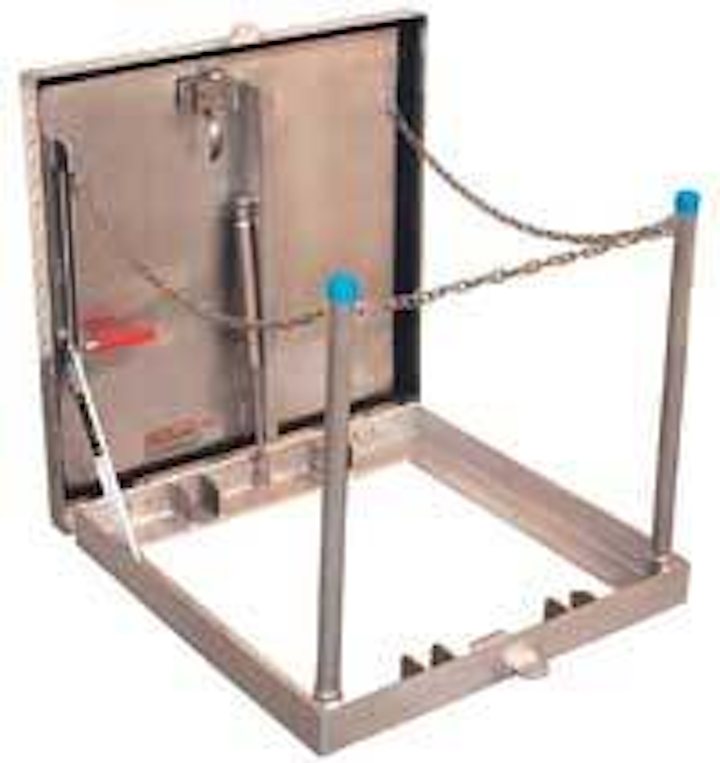 Access doors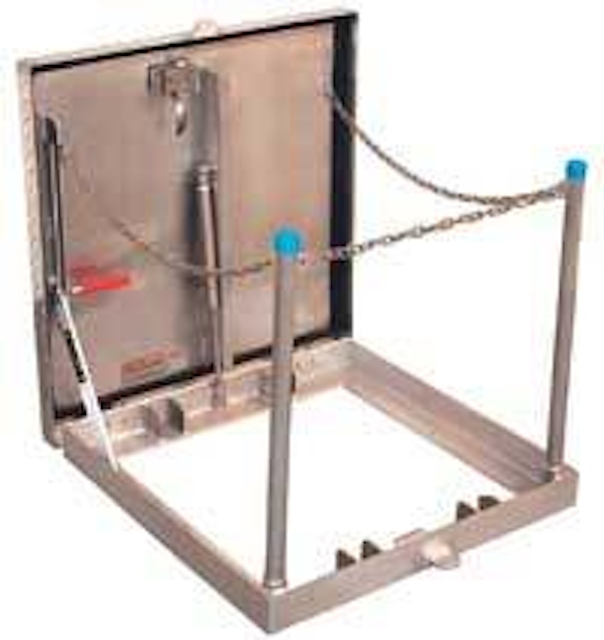 Click here to enlarge image
Bilco's Type SM Surface Mount Access Door provides a solution for access to underground vaults that do not require the use of a flush-mounted door. Information on the door is available on the company's website. Constructed of aluminum and equipped with heavy-duty stainless steel hardware, the door features a concealed internal mounting flange. The doors' overlapping cover design is fully gasketed to shed water and prevent debris from entering the areaway, making it ideally suited for water treatment, reservoir and other industrial and municipal applications where the infiltration of contaminants is a concern.
Bilco Co.
New Haven, CT
Tel: 203-934-6363
Web: www.bilco.com
Submersible aerator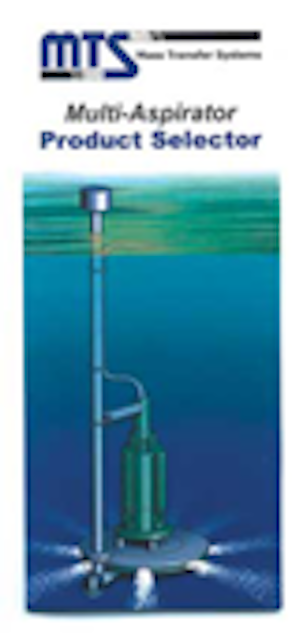 Click here to enlarge image
Mass Transfer Systems Multi-AspiratorTM is a self-aspirating submersible aerator for use in a variety of aeration applications. MTS has developed a hand-held Product Selector to simplify selection of a system for specific applications.
Mass Transfer Systems
Walpole, MA
Tel: 508-660-9150
Web: www.mtsjets.com
Lifetime warranty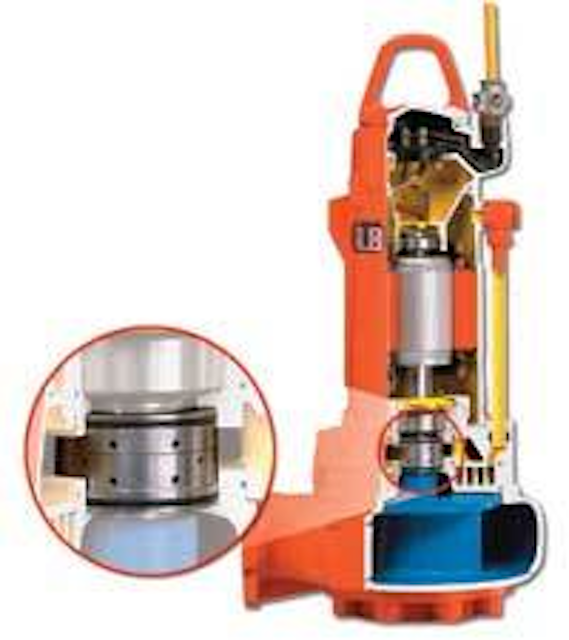 Click here to enlarge image
WILO EMU has announced the availability of a lifetime warranty on the mechanical seals for its pumps in municipal applications, when eligibility requirements are met. Eligibility requires the inclusion of a lifetime warranty in bid specifications and that wet wells be designed in conformance with the applicable sections of Hydraulic Institute Standards and best engineering practices.
WILO EMU USA LLC
Thomasville, GA
Tel: 866-476-0323
Web: www.wilo-emu-usa.com
Protective coatings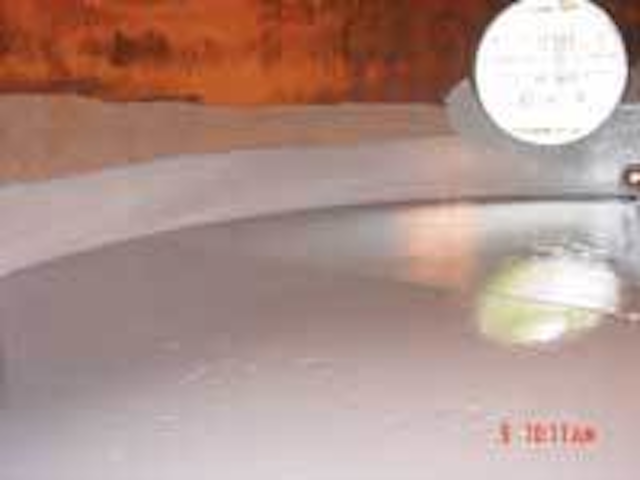 Click here to enlarge image
Belzona, a manufacturer of industrial protective coatings and repair composites, recently received NSF approval for Belzona® 5811 (DW Immersion Grade). The NSF/ANSI Standard 61 approval makes it an appropriate coating for fittings, pipes, tanks, valves, and other drinking water system components where potable water approval is required.
Belzona Inc.
Miami, FL
Tel: 305-908-4423
Web: www.belzona.com
Pulsation dampeners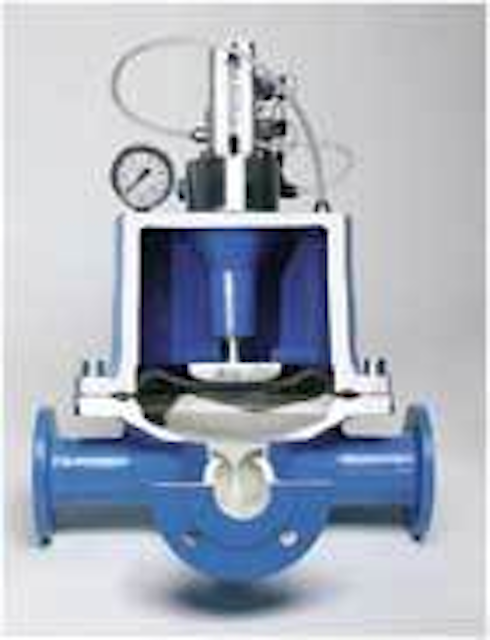 Click here to enlarge image
ABEL's new iMPD intelligent pulsation dampeners reduce line pulsation caused by reciprocating and positive displacement pumps, even under changing operating pressures. Bladder position is monitored and compared with preset optimal parameters generating the smoothest possible conditions across the entire pressure range.
Abel Pumps, L.P.
Sewickley, PA
Tel: 412-741-3222
Web: www.abelpumps.com
Manhole adjusting ring

Click here to enlarge image
Information on American Highway Products' rubber adjusting ring for manholes is available on the company's website. The ring, made from recycled tires, is installed under the utility casting on new construction or rehab of existing utilities. It replaces pre-cast concrete donuts or brick and mortar material. The ring is light weight, will not break and is not affected by freeze-thaw cycles. Because it is made of solid rubber, it performs like a weight bearing pad on a bridge, eliminating vibration from traffic which deteriorates the cement substructure of the utility.
American Highway Products Inc.
Bolivar, OH
Tel: 888-272-2397
Web: www.ahp1.com
Gear operator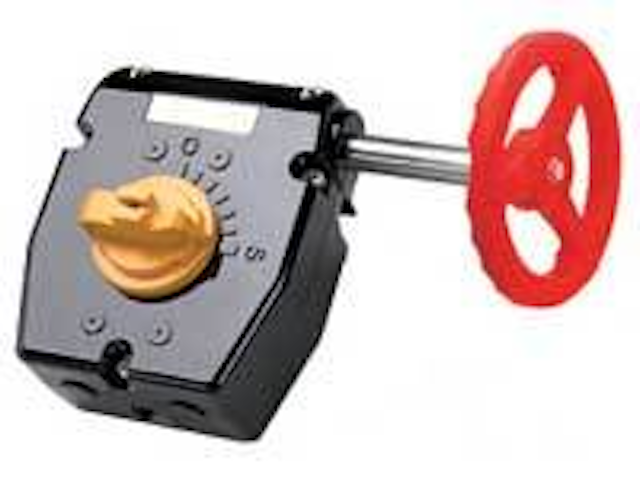 Click here to enlarge image
Asahi/America has introduced Plasgear, a thermoplastic gear operator. Constructed of composite plastic with black urethane coating, it will not corrode or rust as a result of exposure to harsh chemicals. Available in sizes from 1 ½" - 14", the new plastic gear box is suited for use in a broad range of applications such as severe chemicals and sea water. It is submersible and features a visible PP position indicator, NAMUR mounting dimension that allows for mounting of accessories, plastic PPG reinforced hand wheel, integral grip design that allows for easy operation and adjustable travel stop for both open and close position.
Asahi/America Inc.
Malden, MA
Tel: 781-321-5409
Web: www.asahi-america.com
Pipeline inspection camera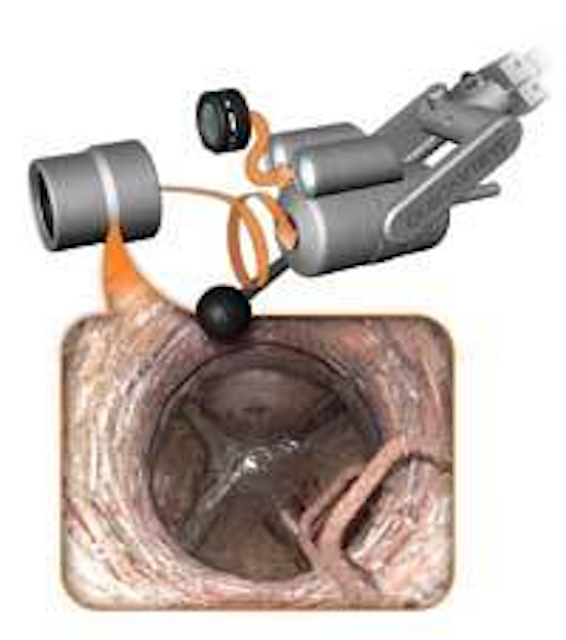 Click here to enlarge image
Envirosight has announced a new accessory kit that doubles the field of view for its patented QuickView zoom inspection camera, allowing it to inspect all walls of a manhole when looking downward, as well as view wide areas of other close-up targets like vessel and tank interiors. The new Wide-Angle Inspection Kit consists of a wide-angle lens and lamp diffuser.
Envirosight, LLC.
Randolph, NJ
Tel: 866-936-8476
Web: www.envirosight.com
Diesel generators
New diesel generator sets from Cummins Power Generation, rated at 80, 100, 125 and 150 kW, are EPA Tier-3 compliant and ideal for supplying standby or prime power to commercial buildings and office complexes. The 80 kW DSFAE and 100 kW DSGAA generator sets are the first EPA Tier 3-certified units on the market at their respective power nodes. Model DSGAB is rated at 125 kW and model DSGAC is rated at 150 kW.
Cummins Power Generation
Minneapolis, MN
Tel: 763-574-5942
Web: www.cumminspower.com
Hand-held flow meter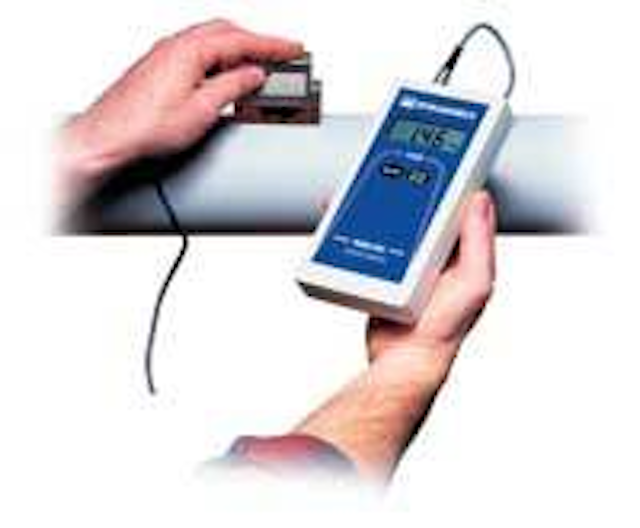 Click here to enlarge image
Dynasonics UFX flow meters offer fluid velocity assessment without opening the pipe. The hand-held meter uses a non-invasive transducer which is placed on the outside of the pipe. Its ultrasonic measuring technique contains two piezoelectric crystals within one transducer to transmit ultrasonic energy into the fluid stream and receive reflected energy off discontinuities within the moving liquid.
Dynasonics, a Div. of Racine Federated
Racine, WI
Tel: 800-535-3569
Web: www.dynasonics.com
Level/pressure measurement
In-Situ has released the Aqua TROLL® 200, a 0.72" diameter water quality instrument designed for monitoring and logging conductivity, level/pressure and temperature in the harshest environments. The device features open communications that are SCADA and telemetry ready. Standard output includes Modbus/RS485, SDI-12 and 4-20 mA.
In-Situ Inc.
Fort Collins, CO
Tel: 800-446-7488
Web: www.in-situ.com
Pipeline basket strainer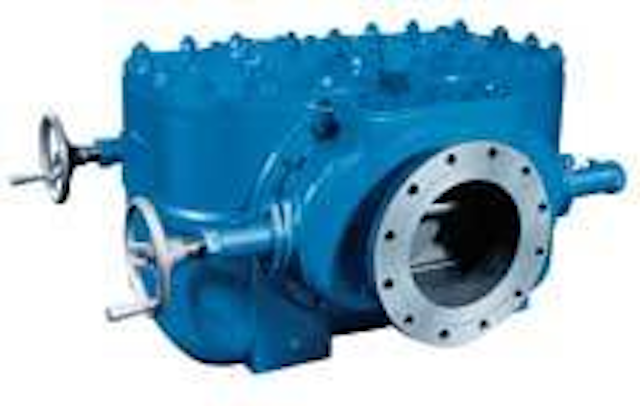 Click here to enlarge image
The Model 570 Duplex Pipeline Basket Strainer from Eaton continuously protects system components in pipelines from 8" to 36" in size. The strainer removes particulate matter from the system flow to protect valves, pumps, meters, and other expensive equipment from damage. The strainer has been designed so that system flow never has to be shut down for basket cleaning. The strainer's hand wheel operates a sliding gate that permits the flow to be switched between either of two straining chambers in order to permit one chamber to remain on-line, while baskets are removed from the out-of-service chamber for cleaning.
Eaton Filtration LLC
Elizabeth, NJ
Tel: 908-787-1000
Web: www.filtration.eaton.com