Global Water Creates Culture of Conservation with Itron Water Fixed Network
As the state of Arizona's fastest growing private water utility company, Global Water consists of 16 private water/wastewater utilities throughout the state, with the largest, Santa Cruz Water Co.
Aug 1st, 2007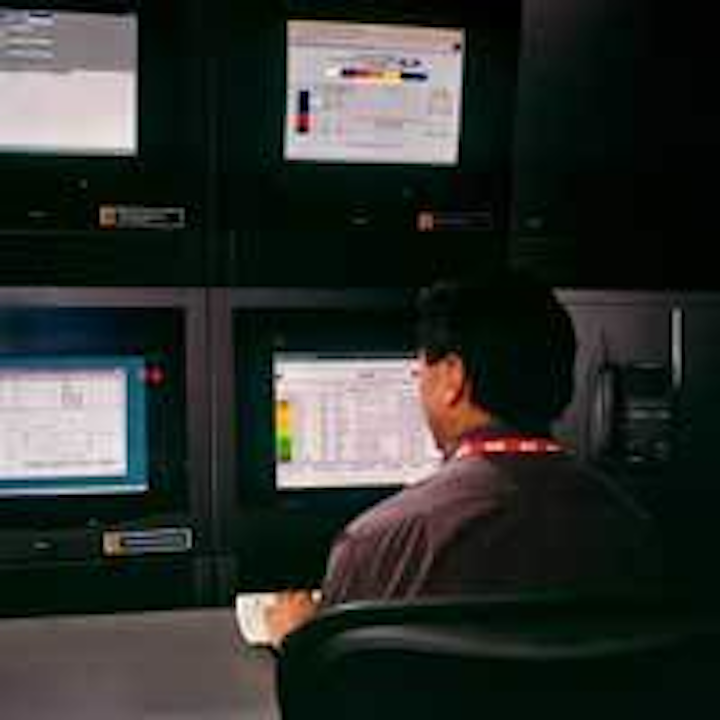 by Christina Kelly
As the state of Arizona's fastest growing private water utility company, Global Water consists of 16 private water/wastewater utilities throughout the state, with the largest, Santa Cruz Water Co., located in the city of Maricopa. Global Water is headquartered in Phoenix.
Maricopa is located roughly 20 miles south of Phoenix and about 20 miles northwest of Casa Grande. The city is experiencing hyper-growth with a population expected to exceed 100,000 by the end of 2010. More than 400 additional homes per month are taxing the region's water resources, and because Arizona is a scarce water state - populated with desert conditions and arid climates - water conservation not only makes good business sense, but is also mandated by the Arizona Department of Water Resources.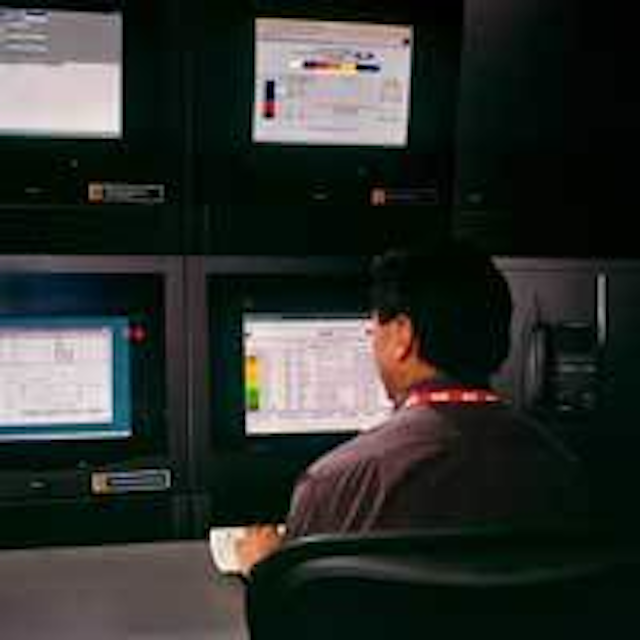 Meter data is managed and analyzed to improve operations and offer better customer service.
Click here to enlarge image
"We have to do the best we can with managing the state's water resources," said Graham Symmonds, chief technical officer and vice president of regulatory affairs and compliance for Global Water. "We have to get better at understanding where our water is going, and that means knowing when and where the leaks are occurring. This is a finite resource we have, and we are expected to get a lot of mileage out of it."
Global Water, like other water utilities throughout North America, is feeling the pressure to do more with fewer resources. Despite additional responsibilities and more homes added to the water well, so to speak, Global Water works to avoid rate increases to cover the additional costs of doing business.

The utility has opened up an environment center to talk about the importance of conservation.
Click here to enlarge image
"To avoid rate cases, which is a drawn-out and expensive process, we try and be as efficient as possible," Symmonds said. "The cost of gasoline for our vehicles continues to escalate and the cost of labor continues to rise. Yet we are still expected to operate with our current resources and budgets."
Switching to Itron Water Fixed Network
After researching alternative ways to provide an expected level of service at a justifiable cost, Global Water officials beta tested Itron's Water Fixed Network (WFN) in Maricopa and began installing the solution, replacing Itron's MV-RS meter reading application in the late summer of 2006. At the time, Global Water employed four full-time meter readers collecting data for about 2,000 homes (in 2004).
With the success of the initial WFN beta test, Global Water began deploying the network automated meter reading technology throughout the Santa Cruz Water Company's service areas in Maricopa. Global Water is looking at installation of WFN at its other water utilities, and will also be testing the MLOG technology from Itron to help identify leaks in its delivery system.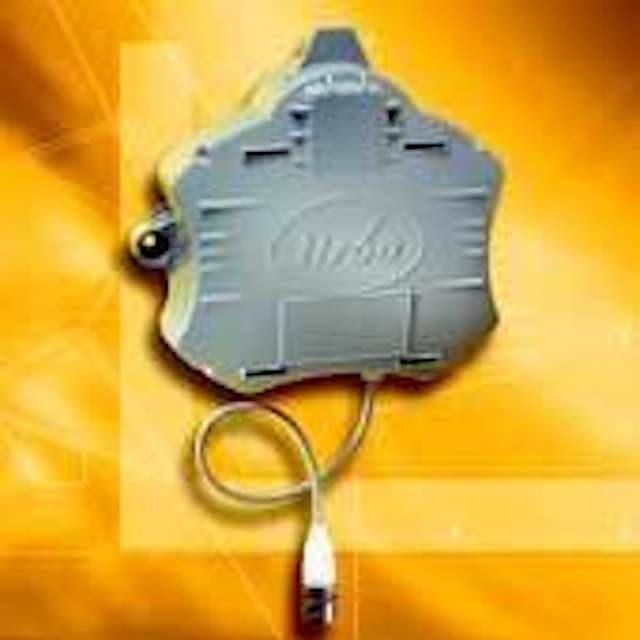 The 200W endpoint installs easily and provides water utilities the benefits of advanced meter data.
Click here to enlarge image
In addition to deploying Water Fixed Network the utility began constructing the Global Water Center, an education and resource management center of excellence in Maricopa. The center provides interactive information/education about where water comes from and how to manage it. The exhibit includes an Itron Water Fixed Network with endpoints and collectors to illustrate how the network works. Recently, Arizona Gov. Janet Napolitano praised the leadership exhibit and Global Water's leadership in creating a culture of conservation.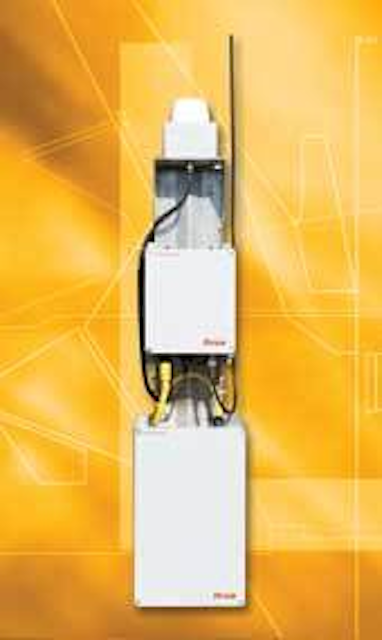 Designed for modularity, the Collector 5.1 cost effectively passes consumption and hourly profile data from the meter back to the headend.
Click here to enlarge image
"We have to be a model for the rest of the world in how you deal with water in the desert," said Gov. Napolitano at the grand opening in May 2007. "What we have here symbolizes all that Arizona is about right now. Conservation is good business and what (Global Water) is doing right now is good for all of us."
The Benefits of Fixed Network
As a result of deploying Itron Water Fixed Network, Global Water has reassigned all four meter reading positions in Maricopa, despite the fact that growth has increased 100 percent in the past two years. Instead of 2,000 endpoints to read, Itron's Fixed Network is reading 14,000-plus endpoints without having to hire additional personnel. The utility has reduced its maintenance and operating costs, reduced its vehicle fleet and associated costs, and increased employee safety and customer satisfaction with the elimination of accessing private property to read meters.
The new system eliminated manual reads and the errors associated with hand-written forms, decreased calls/complaints to the customer service center and overall improved the quality and quantity of service. More importantly, Global Water now receives the benefits of leak detection, tamper indications and real-time data collection to help manage potential conservation programs.
Global Water estimated a cost savings of $2.10 per meter read between a fixed network system and a meter reader. That is an estimated savings of $30,000 per month, or a potential savings of $360,000 per year reading 14,000 meters. WFN allows Global to cost-effectively read the meters while providing a more efficient way to manage water demand.
Until now, the traditional method of meter reading in Maricopa has been limiting, time consuming, inefficient and prone to errors.
"We've decreased our labor costs while increasing reliability," said Symmonds. "Despite increasing and taxing demands on our water resources, we are providing better service, generating additional income through water loss recovery and theft detection.
"This is exactly what we have to do to work smarter and more efficiently," Symmonds said. "In addition, it is the right thing to do when you consider how important water conservation is to the world, and here in the state of Arizona."