Engineering America partners with Permastore LTD
Partnership brings new products and services to the water, wastewater and industrial markets.
Mar 14th, 2016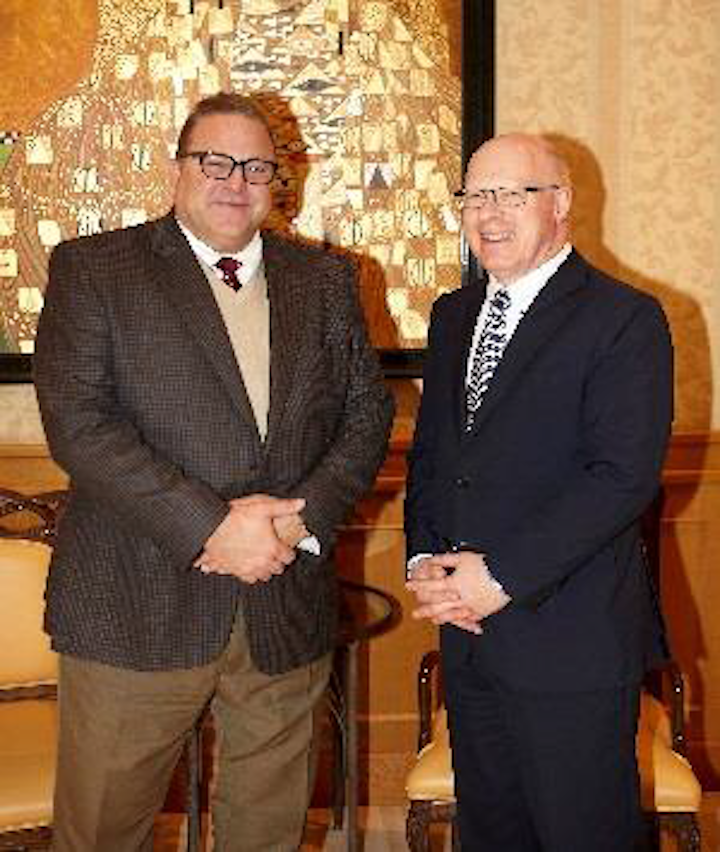 Oakdale, MN., March 14, 2016 -- Engineering America partners with Permastore, the global market leader in modular tank and silo design, to bring the innovative PERMASTORE® products and services to the U.S. water, wastewater, and industrial markets.
Engineering America, Inc., is proud to announce the strategic partnership with Permastore, the world's leading bolted Glass-Fused-to-Steel tank and silo manufacturer, a partnership that will be key to Engineering America's long-term growth strategy. To achieve its company growth objectives, Engineering America has aligned with Permastore, a manufacturer that has the extensive industry knowledge and the highest commitment to quality to stay ahead of the industry. This partnership will ensure long-term commitment to new product and operational processes for Engineering America's current and prospective customers across the United States.
"We feel accomplished with our past, but now set out on a driven journey to achieve greatness. The newly formed relationship with Permastore aligns us with a true partner, dedicated to innovation and research and development, who has given us the opportunity to seek bolted steel tank opportunities throughout the entire western United States", commented Tony Belden, President and CEO of Engineering America, Inc.
It is through this partnership that Engineering America has expanded its reach from 19 to 24 states, which increases its ability to serve customers in multiple locations in the United States, and provide new, richer, higher value to customers in new and existing locations.
"Permastore is committed to operating through its Global Distributor Network and joining forces with Engineering America is the collaboration of two trusted names in the industry, who together, have many years of experience and dedication to the bolted tank market. Permastore's business strategy and values are very closely aligned with Engineering America's, and together we will bring the highest quality containment solutions to the US market. Permastore prides itself on its excellent reputation and Engineering America's dedication to providing high levels of service and quality to its customers is an ethos that Permastore shares and aspires to," commented Andrew Gare, Executive Chairman of Permastore.
Permastore's four glass coating options along with their epoxy-coated product and comprehensive PERMADOME® roof and cover range will enhance Engineering America's offerings to better match customer requirements and tank configurations, giving them the improved ability to offer the lowest total lifecycle cost to our new and existing customers.
Engineering America is America's Employee-Owned Leader in Liquid Storage Tank Solutions. Since 1980, Engineering America has operated in the municipal and industrial marketplace offering complete and comprehensive storage tank solutions building and maintaining glass-fused-to-steel tanks, epoxy-coated tanks, and aluminum geodesic domes and covers. Its experienced crews have installed over 1,200 bolted steel liquid storage tanks in 19 states providing you with a one-source solution for your liquid storage needs.
Permastore has been established since 1959 providing substantial, proven experience in the engineering and manufacture of bolted modular tanks and silos. Internationally recognized as the world leader in modular Glass-Fused-to-Steel tank and silo design, Permastore has supplied more than 300,000 structures in over 110 countries worldwide through a comprehensive network of International Distributors. Permastore also supplies a comprehensive range of roof and cover solutions which interface with the tank and silo structures. In 2015, Permastore added a Fusion Bonded Epoxy tank product to its Product Portfolio. The Company's experience in municipal, industrial and agricultural markets ensures that the tanks and silos offered are proven to be secure, long life solutions to suit each individual application.