Kamstrup to present solutions at White House Water Summit
Kamstrup will present as part of a consortium of Danish water technology companies.
Mar 21st, 2016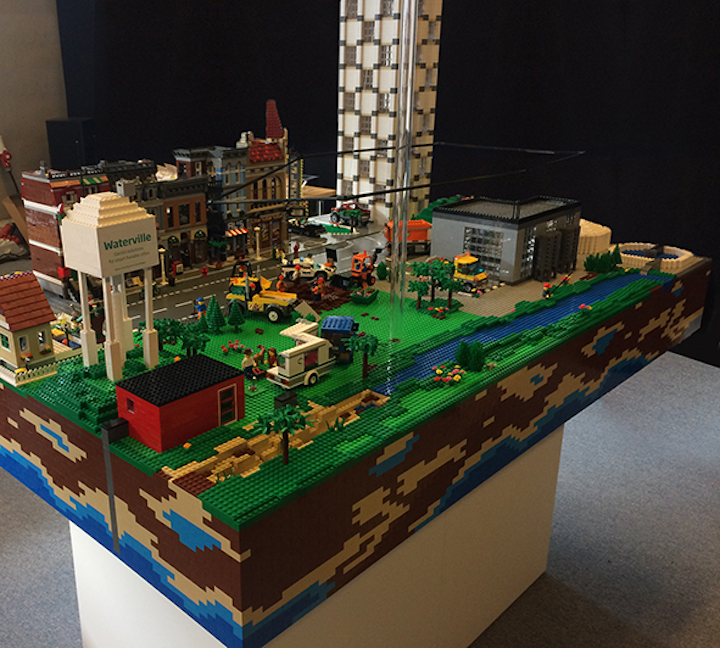 WASHINGTON, March 21, 2016 -- On March 22, the Obama Administration will host the White House Water Summit, an innovation summit that will bring together public and private organizations to address the nation's water resource challenges and discover existing and new technology innovations to solve them. The summit coincides with the UN's World Water Day and comes on the heels of the Administration's new water innovation strategy announced in December 2015.
Innovations will benefit public water systems
The new water innovation strategy, known informally as a "moonshot for water," is a two-part strategy that includes investing in breakthrough R&D to reduce the costs of new water supply technologies and improving water sustainability through existing technologies. By utilizing existing technologies to implement better water management practices, the US has the potential to unlock water savings up to 33 percent.
Improved water savings would have significant affects on drought-ridden regions of the US, like California and the Western US; however it is not just California facing water shortage issues. The Administration reports that in 2012 droughts affected nearly two-thirds of the continental US. Just as California's snowpack is at critically low levels, many of the nation's groundwater aquifers are also being withdrawn at unsustainable rates. Without innovation and action, our nation's water scarcity challenges have the potential to only worsen.
As a part of the new water innovation strategy, the US Interior Department also launched a new Center for Natural Resources Investment. The new Center will focus on three objectives to improve water scarcity challenges: increase investments to support water supply resiliency in the Western US, rehabilitate aging infrastructure, and leverage private-public partnerships to bring more innovation to the water industry. These improvements will have a direct affect on the availability of funding and technology for public water systems.
Reducing water consumption by 33 percent is possible
Kamstrup, a leader in ultrasonic smart metering, joins this historic Water Summit as part of a consortium of leading Danish water technology companies who will present its solutions in support of the US's pursuit of private-public partnerships for improved water efficiency. In Denmark, the average non-revenue water for water systems is 8%, and many best –performing utilities reach levels as low at 4-5%. Also a best practice in Denmark is water systems generating more energy from cleaning wastewater than they use on cleaning and distributing water.
As a part of the presentation that will be delivered to President Barack Obama and more than 200 of the country's most important decision-makers, it includes a model of a water distribution system—built with 20,000 Lego bricks—that will support the demonstration of Danish smart water innovations . The Lego model water system is complete with a groundwater supply source, wastewater treatment plants, a five-foot-tall skyscraper, and a hovering helicopter.
"The US's goal to reduce water consumption by 33 percent or more is certainly feasible with known technology," said Jesper Kjelds, Senior Vice President with Kamstrup. "With intelligent water networks, it is possible to reduce water wastage in the network, optimize resources and enable consumers and businesses to reduce energy and water consumption without sacrificing comfort or economic growth."
Kamstrup is one of the 12 handpicked water technology companies that make up the Danish consortium presenting at the White House Water Summit. Kamstrup is a Denmark-based company with US offices in Atlanta, Ga. and a nationwide sales and distribution network. In the US, Kamstrup supports water utilities with flowIQ® smart ultrasonic water meters and READy advanced meter reading systems.
About Kamstrup
Kamstrup is a world-leading supplier of energy and water metering solutions. Our solutions support utilities and are also applied in properties with individual metering. For 70 years, we have delivered reliable, cost-effective ways to measure and manage energy and water consumption worldwide. By anticipating our customers' challenges, we enable them to run a better business and inspire smarter, more responsible solutions for the communities they serve. Our solutions include consumption meters, smart metering systems, hosting and services, analytics and smart grid applications. All products are produced with the highest certifications for environmental safety and quality in our automated production facilities in Denmark. Kamstrup's US office, Kamstrup Water Metering, is based in Atlanta, Ga.

About the consortium
The consortium behind the Lego model consists of experts in leak detection Leif Koch, experts in groundwater mapping SKYTEM, meter Kamstrup, Ramboll, experts in hydraulic DHI, valve company AVK, Danfoss, Grundfos, Danish Waterworks, DANVA, Exhibition Centre Herning and State of Green, Denmark's green marketing consortium who have been given the opportunity to showcase Danish products and know-how on the water summit "moonshot for water", which is organized in connection with World Water Day.