WaterWorld Weekly Newscast, August 8, 2016
A transcript of the WaterWorld Weekly Newscast for August 8, 2016.
Aug 8th, 2016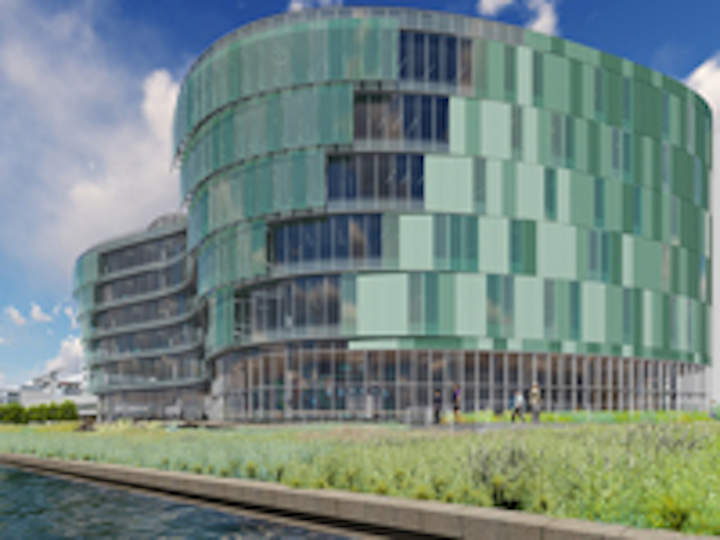 The following is a transcript of the WaterWorld Weekly Newscast for August 8, 2016.
Hi, I'm Angela Godwin for WaterWorld magazine, bringing you water and wastewater news headlines for the week of August 8. Coming up...
New DC Water headquarters to feature breakthrough design
Wichita Falls investigates two wastewater workers' deaths
Officials emphasize commitment to Flint beyond deadline
Consol agrees to $3M penalty, water management upgrades
[story1]
DC Water's new 150,000-square-foot, six-story headquarters facility will feature innovation in sustainable design never before seen in the U.S.
The new $60 million headquarters, designed and built by SmithGroupJJR and Skanska, will be constructed on the site of the existing O Street Pump Station along the waterfront of the Anacostia River.
The building's heating and cooling system will minimize energy use by incorporating a unique wastewater thermal system, cited as the first use of this technology in a commercial building in the U.S.
DC Water will use its own wastewater as a source of thermal energy to condition the building. With two-thirds of all the outflow from DC's sewers flowing through the underground infrastructure on the site, the system will have a virtually uninterruptible supply of thermal energy.
Construction of the headquarters is scheduled to be complete in 2017.
[story2]
The city of Wichita Falls, Texas, is investigating the deaths of two wastewater treatment plant workers who were exposed to lethal concentrations of hydrogen sulfide.
Daniel Arrendondo and David Sheppard were repairing a pipe valve on July 2nd when they were exposed to elevated levels of hydrogen sulfide.
Without any respiratory protection, the men were found unconscious by emergency personnel. Both later died from their injuries.
The city has investigated several theories, including that a biodiesel byproduct may have produced the gas or that ongoing construction at the plant may have been a factor. But so far all theories have been ruled out.
The city said it will continue its investigation.
[story3]
As the expiration date for Flint's emergency declaration approaches, federal, state, and local officials are reaffirming their commitments to restoring the city's drinking water system.
The emergency declaration, signed by President Obama on January 16, authorized FEMA to provide water resources and relief support to state and local response efforts. That declaration expires August 14.
City of Flint Mayor Karen Weaver said that efforts to support Flint's recovery beyond the expiration date will continue. "Filters, replacement cartridges and bottled water will continue to be distributed at no charge. Other support services that have been in put in place will continue as well," she said.
The EPA will continue to sample Flint homes for lead in drinking water and monitor chlorine in the system through at least December 2016.
[story4]
Under a new settlement with EPA and the state of Pennsylvania, coal producer Consol Energy has agreed to implement extensive water management and monitoring activities to prevent contaminated discharges of mining wastewater from the Bailey Mine Complex to the Ohio River and its tributaries.
The measures are expected to eliminate more than 2.5 million pounds of pollutants in the form of TDS.
Consol also agreed to pay a $3 million civil penalty for Clean Water Act violations.
[OUTRO]
For WaterWorld magazine, I'm Angela Godwin. Thanks for watching.