EPA officials announce completion of drinking water system in Durham County, Atlanta
The community has relied on alternate water supplied by the state since 1992 after contamination from leaking fuel tanks was discovered in private wells.
Sep 23rd, 2016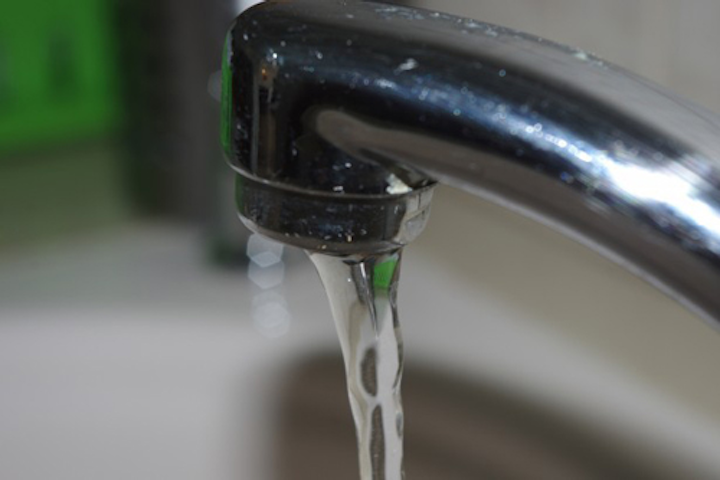 ATLANTA – Residents of a Durham County community now have a permanent source of clean drinking water, thanks to the work of state, federal and local officials.
Officials announced at an event Thursday the successful completion of a $2.6 million community well system for about 40 homes in Rougemont. The community has relied on alternate water supplied by the state since 1992 after contamination from leaking fuel tanks was discovered in private wells.
"We're pleased to announce today that the people in Rougemont now have a permanent source of safe drinking water," said Mark Petermann, who coordinated the Rougemont water project for the N.C. Department of Environmental Quality. "Nothing is more reassuring than being able to turn on the tap and know that you're drinking clean water. This project is one of the finest examples of the positive results you can have when local, federal and state agencies leverage their resources to serve a community in need."
In the 1980s, evidence surfaced that leaking fuel tanks had contaminated some of the private drinking wells of residents in the northern Durham County community. State officials determined that the sources of the leaking fuel were underground storage tanks at several nearby gas stations. To ensure people had safe drinking water, the state environmental agency secured funding to install replacement wells, supply residents with bottled water and put in place systems that used carbon filters to prevent contaminated water from entering homes.
"Collaboration is key to providing reliable infrastructure to the state's less populated communities," said Dr. Patricia Mitchell, the
N.C. Commerce Rural Economic Development assistant secretary. "Water resources remain fundamental to economic and community development, and we appreciate the work of our state, local and federal partners in providing a long-term solution for residents and businesses in Rougemont."
The state environmental agency also worked with the federal Environmental Protection Agency and Durham County on a permanent solution to Rougemont's water problems. The state studied options for providing a permanent water supply and concluded that the most practical solution was to install a well field to supply a new community water system. Construction on the system started in October 2015.
"The success of this project is a testament to the results that can be achieved when multiple parties are determined to work together to solve a difficult problem: how to provide a permanent, safe drinking water supply for residents of Rougemont, N.C.," said Bill Truman, the EPA's Underground Storage Tank Regional Program manager. "EPA is pleased to have been able to help put federal recovery act funding and a small federal grant toward bringing the project, and applauds the state, county and citizens of Rougemont for bringing this project to fruition."
Funding sources of the design and construction of the system included: $125,000 from the federal leaking underground storage tanks cleanup fund; $600,000 from a state Department of Commerce Community Development Block Grant; $645,000 from the state leaking underground storage tanks commercial fund; and $1.3 million from Durham County. The county will manage and maintain the system.
"The county is thrilled to bring to a close not only a six-year county project in northern Durham County, but to bring to a positive conclusion a decades-old public health problem in Rougemont," said Drew Cummings, Durham County's chief of staff. "The health of our county residents is a paramount concern for us, and we hope this new water system can also play a role in revitalizing the broader community in Rougemont. We are truly grateful for the financial contributions of the state and the EPA to this project, and also commend persistent citizens who helped this project come to fruition."