WaterWorld Weekly Newscast, September 19, 2016
A transcript of the WaterWorld Weekly Newscast for September 19, 2016.
Sep 19th, 2016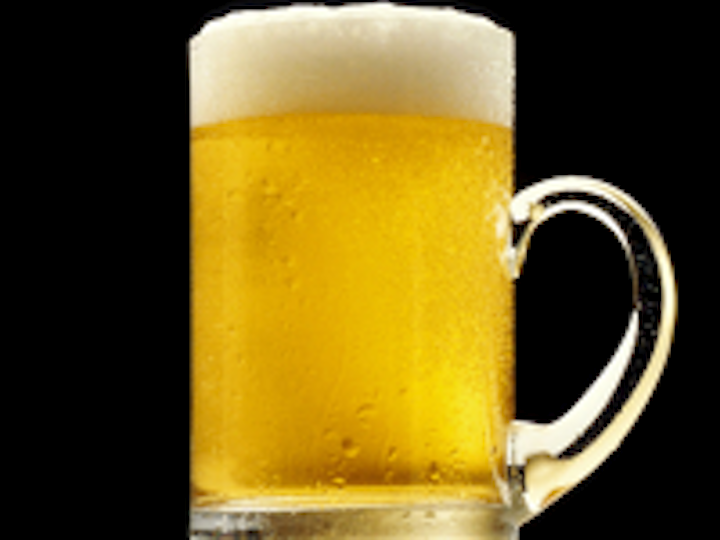 Hi, I'm Angela Godwin for WaterWorld magazine, bringing you water and wastewater news headlines for the week of September 19. Coming up...
Water infrastructure bill passes Senate, heads to House
Competition seeks best beer from the Charles
Contaminated water leaks from sinkhole-damaged retention pond
Pipeline breach spills 250K gallons of gasoline in rural Alabama
The Water Resources Development Act of 2016, or WRDA, has passed the Senate with a vote of 95-3, demonstrating overwhelming bipartisan support for the $10 billion bill.
The legislation authorizes roughly 30 flood control, navigation and dredging projects across the country.
It also provides $70 million for the WIFIA program to begin making loans, and $100 million for the state revolving fund program to assist communities with drinking water emergencies -- such as Flint, Michigan.
The House is expected to consider its version of the WRDA bill next week.
Brewers in New England are being challenged to create the tastiest ales made from water from Boston's Charles River.
Once infamous for being filthy, the Charles has come back to life in recent years, earning a B+ on the EPA's 2014 report card.
Six Boston-area breweries -- including Boston Beer Company and Harpoon -- will take part in the inaugural competition sponsored by Boston-based water technology company Desalitech.
The brewers will use Charles River water treated with Desalitech's reverse osmosis system. The best brews will be selected on September 30 during HUBweek.
Desalitech says it hopes the competition will inspire the public to "reimagine the future of water" by using -- and reusing -- it more efficiently.
In late August, a phosphate fertilizer plant in Mulberry, Florida, realized something was wrong when monitoring equipment indicated declining water levels in a phosphogypsum stack retention pond.
Turns out a 45-foot-diameter sinkhole had opened beneath the pond at Mosaic Company's New Wales facility, damaging the liner system and allowing some 215 million gallons of contaminated water to drain out -- and find its way to the Floridan aquifer.
The company said the contaminated water is "slightly radioactive" but believes that it has not made it to private wells.
Mosaic, in conjunction with the Florida DEP, said it is monitoring the site around the clock.
Colonial Pipeline is working on repairs and cleanup after roughly 250,000 gallons of gasoline leaked from a damaged pipeline in Shelby County, Alabama, on September 9th.
Most of the spill is contained to a mine water retention pond. Skimming operations are ongoing to remove product and -- to prevent it from reaching a nearby dry creek bed -- underflow dams have been constructed and a boom installed as a contingency.
The company said it's working closely with state, local, and federal officials and there is currently no threat to public health or safety.
For WaterWorld magazine, I'm Angela Godwin. Thanks for watching.