AdEdge Water Technologies awarded nitrate project for West Valley Water District in California
AdEdge will design and manufacture a biottta treatment plant rated for a maximum flow of 1.5 MGD.
Jun 16th, 2016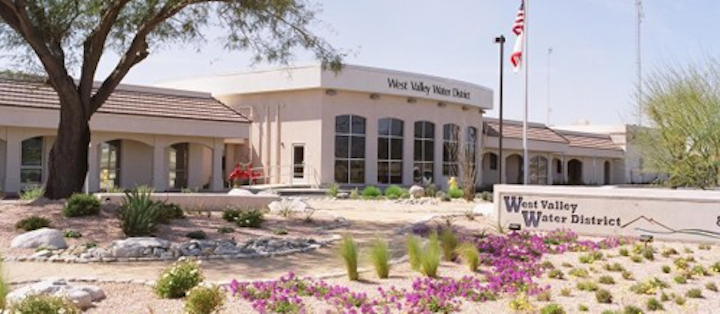 DULUTH, GA, June 16, 2016 -- AdEdge Water Technologies today announced it has been awarded and is implementing a biottta (biologically tailored two-stage treatment approach) nitrate, perchlorate, and trichloroethylene removal project for the West Valley Water District, California.
The West Valley Water District serves several communities in Riverside County, California. Historic levels of perchlorate and trichloroethylene are not compliant with the California drinking waterstandards along with an increasing concern with rising nitrate in the water supply. biottta is a sustainable and environmentally friendly treatment process that uses naturally-occurring bacteria to eliminate multiple contaminants from groundwater rather than creating harmful waste streams typically found in conventional treatment processes such as ion exchange and reverse osmosis applications. Prior to the selection of the biotttaTM treatment system, the West Valley Water District had installed another commercially available biological process; however, with the water plants expansion, the limited available space made a compelling argument for biottta.
AdEdge will design and manufacture a biottta treatment plant rated for a maximum flow of 1.5 MGD. The treatment consists of a vertical pressure vessel acting as an anoxic bioreactor and a second vertical pressure vessel serving as an aerobic biofilter. This simple and easy to operate treatment process is an ideal solution for communities out of compliance with federal and state drinking water regulations.
For further information on biotttaTM and its capabilities for multiple contaminant removal, please contact AdEdge Water Technologies at biottta@adedgetechnologies.com.
About AdEdge Water Technologies
Headquartered just north of Atlanta, Georgia, AdEdge Water Technologies specializes in the design, development, manufacturing, and supply of innovative water treatment solutions that remove contaminants from process or aqueous streams. AdEdge offers a full range of conventional and innovative treatment solutions to achieve tough standards including adsorption, coagulation, ion exchange, biofiltration, and membrane based solutions. For more information about AdEdge, call 1-866-8ADEDGE or go online at www.adedgetechnologies.com.