WaterWorld Weekly Newscast, June 13, 2016
A transcript of the WaterWorld Weekly Newscast for June 13, 2016.
Jun 13th, 2016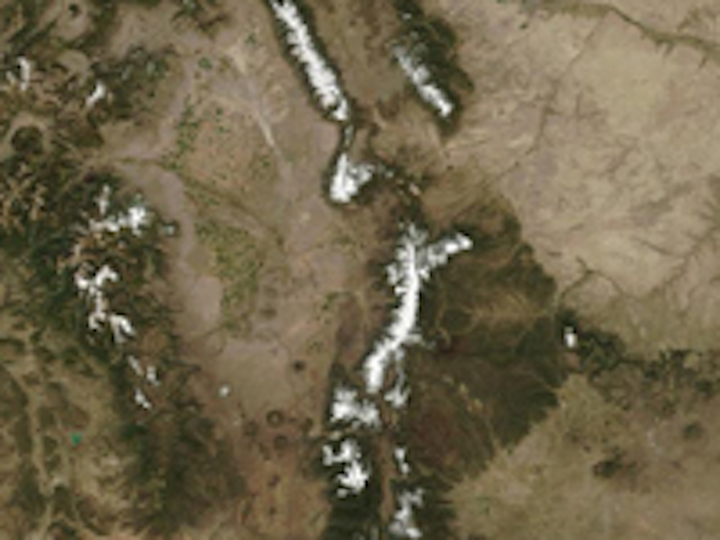 The following is a transcript of the WaterWorld Weekly Newscast for June 13, 2016.
Hi, I'm Angela Godwin for WaterWorld magazine, bringing you water and wastewater news headlines for the week of June 13. Coming up...
Army tests self-powered water treatment system
Stanford researchers use satellite data to calculate groundwater levels
San Diego water authority executes money-saving $340M bond sale
Rio water boss questions Olympic sewage target
[story1]
In a partnership with the U.S. Army, Cambrian Innovation will demonstrate its BioVolt wastewater treatment system at the Carderock Division of the Naval Surface Warfare Center in Maryland.
Leveraging newly-discovered, energy-generating biological processes, BioVolt treats wastewater with zero electrical input from the grid for aeration.
Because it is containerized, mobile, and scalable, the Army is evaluating the system for application at forward operating bases and other off-grid locations.
[story2]
A new computer algorithm developed at Stanford University uses satellite data to determine groundwater levels across larger areas than ever before.
The algorithm uses data from Interferometric Synthetic Aperture Radar, or InSAR, satellite technology developed by NASA in the 1980s to monitor centimeter-scale changes in the elevation of the Earth's surface.
Originally intended to collect data on volcanoes, earthquakes, and landslides, the InSAR technology has been adapted by the Stanford researchers for groundwater monitoring.
The scientists recently applied the new algorithm to determine groundwater levels for the entire agricultural basin of Colorado's San Luis Valley, an area covering about 4,000 square kilometers.
You can read more about the Stanford study in the June issue of the journal Water Resources Research.
[story3]
Last week, the San Diego County Water Authority priced a $340 million bond sale that will reduce the cost of financing vital water supply reliability projects over the next two decades.
When completed, the transaction will re-fund $340 million in long-term, fixed-rate bonds issued in 2008 and 2010, saving the water authority $63.2 million over the life of the refinanced bonds.
Closing of the sale is expected in about two weeks.
[story4]
Across the sewage-filled waters from Rio de Janeiro, its sister city is expanding its basic sanitation network. By contrast, Rio not only won't be clean in time for the Summer Games, officials say the water won't be clean until 2035. AP's Luke Sheridan has more.
[OUTRO]
For WaterWorld magazine, I'm Angela Godwin. Thanks for watching.