WaterWorld Weekly Newscast, October 24, 2016
A transcript of the WaterWorld Weekly Newscast for October 24, 2016.
Oct 24th, 2016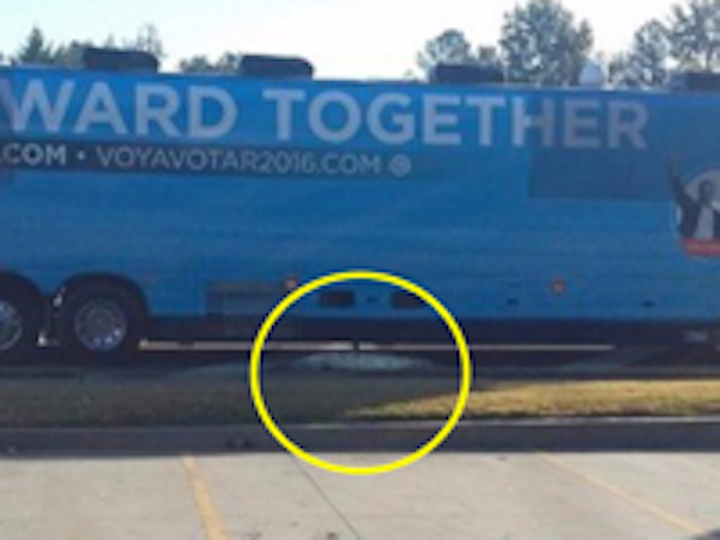 The following is a transcript of the WaterWorld Weekly Newscast for October 24, 2016.
Hi, I'm Angela Godwin for WaterWorld magazine, bringing you water and wastewater news headlines for the week of October 24. Coming up...
Report says EPA should have acted sooner to protect Flint residents
Campaign bus dumps raw sewage into storm drain
Study: Fracking wastewater mostly brine
EPA awards $1.3M in small grants to improve urban waters
Regarding the lead contamination crisis in Flint, Michigan, the EPA had the authority and sufficient information to issue an emergency order as early as June 2015.
These are the findings of an ongoing investigation being conducted by the EPA's Office of Inspector General, released last week.
The report found that EPA Region 5 delayed action because it believed "the state's ongoing activities were a jurisdictional bar" that prevented the agency from issuing an emergency order.
In fact, EPA could have -- and should have -- taken emergency action, as outlined in Section 1431 of the Safe Drinking Water Act, a rare but legitimate way for the agency to intervene if a state is not acting quickly enough to protect public health.
The report recommends that EPA update its 1991 guidance on Section 1431 to include recent, relevant examples of how and when emergency orders have been issued, and also that the agency provide additional training to staff.
In Lawrenceville, GA, a Democratic campaign bus was caught in a compromising position -- dumping raw sewage into a storm drain.
Mike Robbins, an employee at the nearby O'Reilly Auto Parts store, witnessed -- and documented -- the action from the store window.
Hazmat crews were called in to clean up and the state is investigating whether any ordinances were violated.
In a statement, the DNC apologized for any harm caused and said it has taken corrective action with the charter bus company to prevent it from happening again in the future.
A new study from Duke University concludes that wastewater being produced by fracked wells is made up mostly of naturally occurring brines.
Less than 8% is comprised of human-made, chemical-laden fracking fluids.
According to the scientists, the brine still presents certain challenges because of its sheer volume, as well as its varying levels of salts, heavy metals and radioactive elements.
But nonetheless, the researchers said that with proper treatment, the brine could have beneficial reuse potential.
The U.S. EPA is awarding $1.3 million to 22 organizations in 18 states to help protect and restore urban waters and to support community revitalization and other local priorities.
The Urban Waters Small Grants are competed and awarded every two years. This year's recipients will inform and engage residents in stormwater management and pursue community-based plans to address pollution in waterways.
To accomplish these goals, many projects will address trash in waterways; test rivers, streams and lakes for pollutants; and prepare the next generation of environmental stewards for careers in the green economy.
In Massachusetts, for example, the Mystic River Watershed Association's $60,000 grant will go toward partnering with towns and cities near Boston to create a multimedia education program to increase awareness of stormwater pollution for a regional coalition of municipalities.
For more information on EPA's Urban Waters program, or the full list of grantees, visit epa.gov/urbanwaters.
For WaterWorld magazine, I'm Angela Godwin. Thanks for watching.