WaterWorld Weekly Newscast, July 4, 2016
A transcript for the WaterWorld Weekly Newscast for July 4, 2016.
Jul 5th, 2016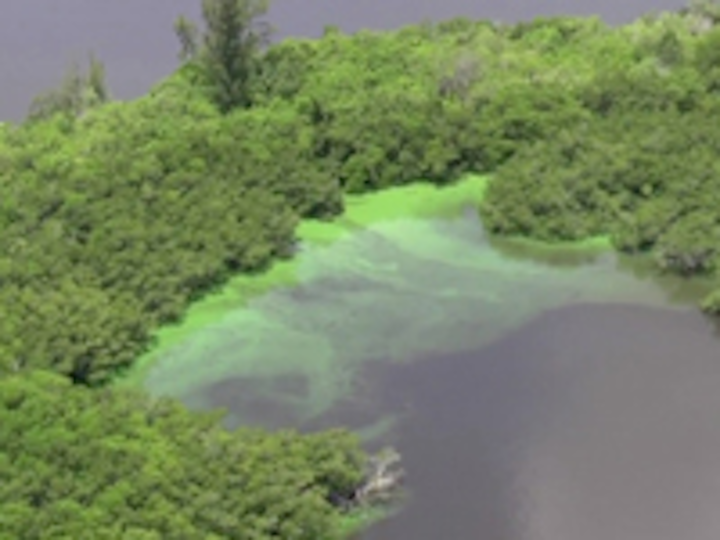 The following is a transcript for the WaterWorld Weekly Newscast for July 4, 2016.
Hi, I'm Angela Godwin for WaterWorld magazine, bringing you water and wastewater news headlines for the week of July 4th. Coming up...
Disinfectant triggers fish kill in Fort Worth creek
Columbus issues tap water advisory over high nitrate levels
National Weather Service creates new office to predict floods
Algae bloom prompts Florida state of emergency
[story1]
Workers cleaning up after a sewer pipe break in Benbrook, Texas, inadvertently killed around 3,200 fish in a Fort Worth creek last week.
To reduce the odor from the spill, the workers poured about 450 gallons of Fresh Mint disinfectant directly into Mary's Creek, instead of spraying it on the banks.
Water Systems Superintendent Bill Lundvall said city staff "takes full responsibility" and that they expected the product to be environmentally safe.
[story2]
Officials in Columbus, Ohio, issued a tap water advisory last week after high nitrate levels had been detected in parts of the city's distribution system served by the Dublin Road Water Plant.
Fertilizer- and contaminant-laden runoff after recent heavy rains are being blamed for the elevated nitrate levels, which tested at 10.5 parts per million.
Women who are more than 30 weeks pregnant and infants younger than 6 months are advised not to drink tap water or consume it in infant formula, juice or cereal.
Residents are also being warned not to boil the water as that will increase the nitrate levels.
Nitrates are not an uncommon problem for Columbus, but officials hope it will be a thing of the past once the city's new $35 million ion exchange facility is operational in late 2017.
[story3]
The National Weather Service announced it is creating a new "Office of Water Prediction" to help the agency support water resources management efforts and flood and drought planning at the local, state and federal levels.
Employees from various NWS centers will staff the office and NOAA's Tom Graziano has been named Acting Director.
[story4]
Following a severe algae bloom in south Florida waters, Governor Rick Scott has declared a state of emergency. Dirty outflow water from Lake Okeechobee has been blamed for the regularly occurring blooms for years. AP's Josh Replogle has more.
[news package: ww newscast US-FL-Algae-Bloom-NR.mp4
[OUTRO]
For WaterWorld magazine, I'm Angela Godwin. Thanks for watching.