Calif. State Water Board to initiate rulemaking on drinking water fees
The draft regulations are aimed at increasing total funding for the state's Drinking Water Program and providing the State Water Board more flexibility to address priority drinking water issues.
Apr 28th, 2016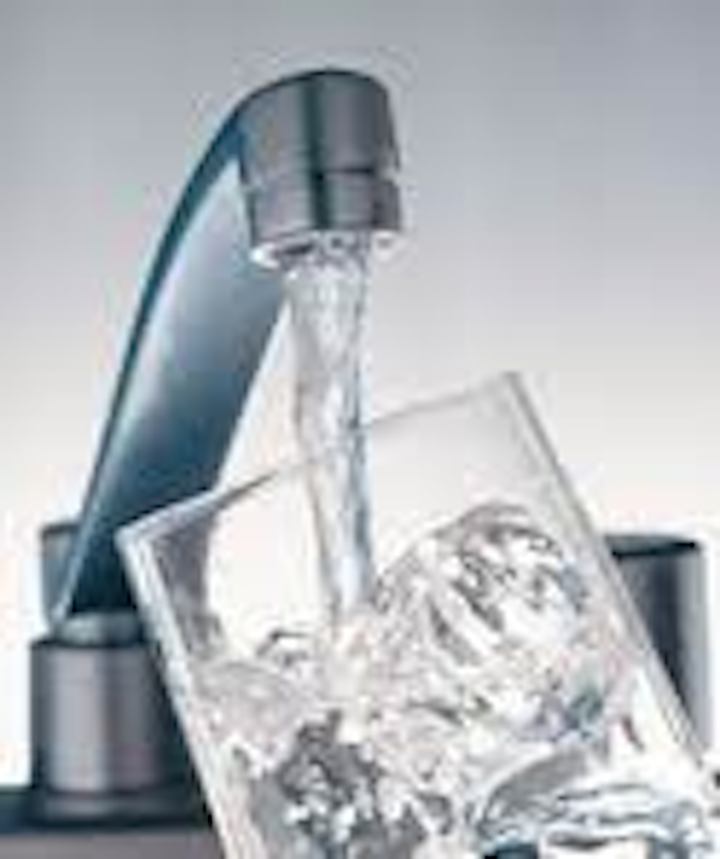 Source: ACWA
CALIFORNIA, April 28, 2106 -- The State Water Resources Control Board is set to initiate a formal rulemaking process April 29 on draft regulations for annual public water system operating fees.
The draft regulations are aimed at increasing total funding for the state's Drinking Water Program and providing the State Water Board more flexibility to address priority drinking water issues.
While the Drinking Water Program is critical and clearly needs adequate funding, ACWA is concerned that the proposed fee structure would increase annual fees by up to 1,000% for some water systems. ACWA voiced strong concerns at a workshop on the proposed regulations April 15, and has begun meeting with State Water Board members on the issue.
ACWA is actively working with an ACWA Drinking Water Fees Work Group to develop a response to the State Water Board's proposed fee structure. ACWA also intends to prepare a formal comment letter on the draft regulations and actively participate in an upcoming board workshop and meeting. (See timeline below). In addition, ACWA plans to prepare resources such as an FAQ to assist member agencies.
These materials will be available in the coming weeks. Watch for additional communication from ACWA via Outreach Alert.
Background
A state budget trailer bill enacted last year modified the State Water Board's authority to impose annual operating fees on public water systems to support the state's Drinking Water Program. The trailer bill, SB 83, eliminated the "fee-for-service" model under which fees for large water systems had been imposed since 2001. Consistent with the new general authority provided by SB 83, the State Water Board's draft regulations establish a fee structure based on each water system's total number of connections, with the expressed goal of creating a more stable and consistent source of funding for the program.
Due to ACWA's legislative advocacy last year, SB 83 preserved some important safeguards for water systems, including a cap on the total amount of fees that can be collected for fiscal year 2016-'17 and a cap on the annual drinking water fee increases in subsequent years. It also required the State Water Board to adopt the first revisions to its fee structure through the full Administrative Procedure Act rulemaking process instead of through emergency regulation as initially proposed.
ACWA has participated in a series of stakeholder meetings and workshops to provide input on revisions to the fee structure. In general, ACWA agrees that the Drinking Water Program must be adequately funded. But any changes to the fee structure must ensure that all water systems receive an appropriate level of service in a timely fashion, provide for an accounting of State Water Board staff time and resource allocations, and preserve "fee payer equity." Since large water systems typically require less assistance from the program on a connection basis – and State Water Board has indicated it will devote more time to smaller systems that experience more problems – ACWA believes the revised fee structure should reflect this difference. At the same time, the structure must be fair to small- and medium-size water systems.
The process timeline is as follows:
· April 29 – State Water Board submits draft regulations, initiates formal rulemaking and 45-day public comment period
· June 22 – Public comments due; State Water Board holds workshop in Sacramento
· Sept. 6 – State Water Board adopts fee structure regulations
· Late 2016 / early 2017 – Invoices sent to public water systems for fiscal year 2016-'17 drinking water fees
ACWA member agencies with questions regarding State Water Board drinking water fees or ACWA's alternative proposal should contact ACWA Regulatory Advocate Adam W. Robin at (916) 441-4545.
About ACWA
The Association of California Water Agencies (ACWA) is the largest statewide coalition of public water agencies in the country. Its 430 public agency members collectively are responsible for 90% of the water delivered to cities, farms and businesses in California.