WaterWorld Weekly Newscast, April 11, 2016
A transcript of the WaterWorld Weekly Newscast for the week of April 11, 2016.
Apr 11th, 2016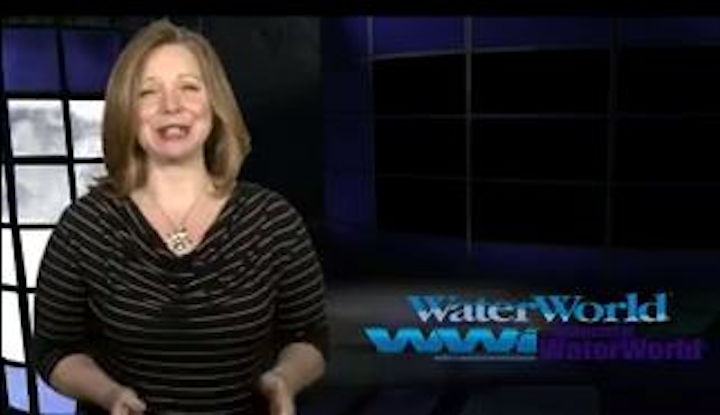 The following is a transcript of the WaterWorld Weekly Newscast for the week of April 11, 2016.
Hi, I'm Angela Godwin for WaterWorld magazine, bringing you water and wastewater news headlines for the week of April 11th. Coming up...
Water Week 2016 takes place in Washington, DC
Michigan governor faces racketeering lawsuit over Flint water crisis
Three U.S. Water Prize winners announced
Study finds fracking wastewater disposal may harm WV waterways
[story1]
This week, hundreds of water professionals from across the country will come to Washington, D.C., for Water Week 2016.
The event provides a unique opportunity for professionals working in the field to connect with members of Congress and federal regulators to discuss the latest legislative, regulatory and legal developments that are impacting today's water issues.
Water Week 2016 will feature several high profile events, including the National Water Policy Forum, Fly-In & Expo, scheduled for April 11-13 at The Westin Washington DC City Center.
Water Week is organized by the National Association of Clean Water Agencies, the Water Environment Federation, the Water Research Foundation, the Water Environment Research Foundation, and WateReuse -- with support from national, state, and regional water organizations.
For more information, visit waterweek.us.
[story2]
Another lawsuit has been filed in the ongoing aftermath of the water contamination crisis in Flint, Michigan.
In the suit, more than 400 Flint residents are accusing Michigan Governor Rick Snyder and other state and local officials of racketeering.
Specifically, the plaintiffs maintain that the defendants tried to reduce Flint's debt by switching to a cheaper water source instead of invoking bankruptcy protections for restructuring municipal debt.
[story3]
The U.S. Water Alliance has announced the recipients of the 2016 U.S. Water Prize.
This year, three organizations are being recognized:
DC Water, for its Walter F. Bailey Bioenergy Facility;
Dow, for its Minimal Liquid Discharge technology;
and, Emory University, for its WaterHub campus-scale water reclamation project.
Radhika Fox, CEO of the US Water Alliance, described the winners as "true visionaries in the one water movement."
The recipients will be recognized at the One Water Summit in Atlanta, GA, on June 8.
[story4]
New research from the University of Missouri finds high levels of endocrine disrupting compounds in the surface water near a hydraulic fracturing wastewater disposal facility in West Virginia.
Susan C. Nagel, an associate professor and director of the study, said, "Surface water samples collected on the disposal facility site and immediately downstream exhibited considerably greater EDC activity than surface water samples collected immediately upstream and in a nearby reference stream."
The researches found that the level of EDC activity was within the range or higher than the level known to impact the health of aquatic organisms.
[OUTRO]
For WaterWorld magazine, I'm Angela Godwin. Thanks for watching.