Pennsylvania American Water to acquire Scranton Sewer System
The total value of the transaction is approximately $195 million.
Apr 15th, 2016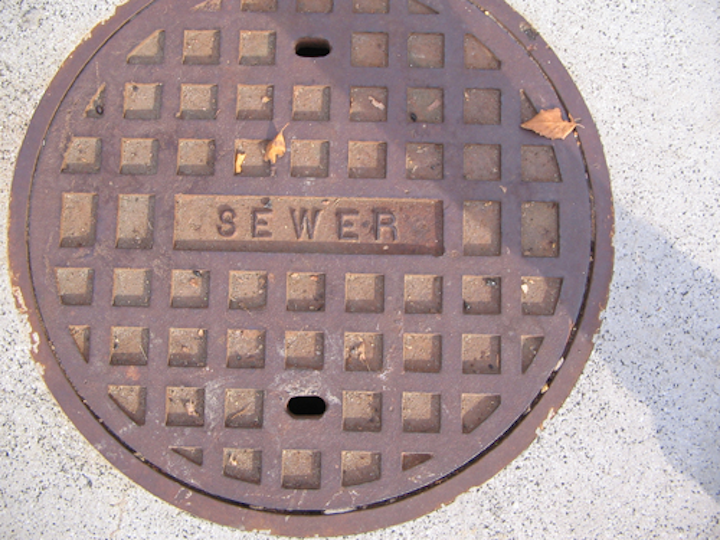 SCRANTON, PA, April 15, 2016 -- Pennsylvania American Water, announced today that it has signed an agreement to acquire the wastewaterassets of the Scranton Sewer Authority (SSA). The total value of the transaction is approximately $195 million.
Pennsylvania American Water and the SSA will seek approval of the acquisition from the U.S. Environmental Protection Agency, Pennsylvania Department of Environmental Protection, and Pennsylvania Public Utility Commission. The signing of the purchase agreement is the culmination of negotiations between Pennsylvania American Water and SSA officials after the parties signed a Memorandum of Understanding last December. Pennsylvania American Water originally submitted its bid on May 1, 2015, as part of SSA's extensive request for proposals process.
"Our company and our employees have been the water service provider for this community for decades, and we are excited for the opportunity to be the future provider of wastewater service to our Scranton and Dunmore customers," said Pennsylvania American Water President Kathy L. Pape. "Once the transaction is closed, we can ensure long-term rate stabilization for customers while providing the expertise and financial resources needed to address the significant environmental compliance challenges facing the sewer system."
The SSA, which serves approximately 31,000 customers, is under an EPA Consent Decree that mandates significant upgrades to the sewer system totaling an estimated $140 million. After the transaction closes, Pennsylvania American Water will build on the progress already made by the SSA and will manage the Consent Decree process to complete all system improvements according to the mandated timelines.
Pape said long-term rate stability is one of the most important benefits for wastewater customers. "The rates under this agreement are considerably lower than those projected under the status quo, according to the independent rates study prepared for the SSA. In fact, the cumulative savings in customers' sewer bills would total more than $350 million over next 30 years, which translates to approximately $7,600 per residential customer," she said.
Pennsylvania American Water's purchase of the sewer system will enable SSA to pay off its existing debt, which is estimated at approximately $70 million. After SSA repays the debt and debt defeasance costs and other required closing costs, the City of Scranton and Dunmore Borough will split the net proceeds 80 percent to 20 percent, respectively.
Scranton Mayor William L. Courtright said, "Since the beginning of my Administration, we have been working with the Authority to develop a deal that we believe could provide for the absolute greatest public benefit to ratepayers and taxpayers in Scranton and Dunmore. This deal means significant long-term rate mitigation, a more thorough and complete program of environmental stewardship, increased efficiency and customer service, and it keeps the Authority's jobs intact while adding 100 new ones in Scranton by 2020. Finally, this deal offers us the financial resources we need to deliver the City's most pressing long-term obligations, allowing us to meet the goals of our recovery strategy outlined two years ago and make a compelling case for an exit from Act 47's financial oversight."
Pape also noted, "Upon closing the acquisition, we look forward to welcoming SSA employees to the Pennsylvania American Water team." Under the purchase agreement, all active SSA employees will be offered jobs, subject to standard pre-employment screening. The employees would also gain immediate access to the training, development and career opportunities in any of the operations of Pennsylvania American Water or its parent company, American Water.
Under the agreement, American Water committed to bring 100 new jobs to Scranton by 2020. "These will be important jobs as American Water continues to grow in Scranton, throughout Pennsylvania, and across our national footprint," said Walter Lynch, Chief Operating Officer, American Water. "We believe these new jobs will have a very positive economic impact not only through the payroll generated, but they will also stimulate additional business activity in Scranton."
The agreement is subject to the review and approval from the U.S. Environmental Protection Agency, U.S. Department of Justice, Pennsylvania Department of Environmental Protection and Pennsylvania Public Utility Commission, as well as the satisfaction of other closing conditions that are provided in the final purchase agreement. The company expects to close the transaction by September 30, 2016.
Pennsylvania American Water, a subsidiary of American Water (NYSE: AWK), is the largest investor-owned water utility in Pennsylvania, providing high-quality and reliable water and/or wastewater services to approximately 2.3 million people. Founded in 1886, American Water is the largest publicly traded U.S. water and wastewater utility company. Marking its 130th anniversary this year, the company employs more than 6,700 dedicated professionals who provide regulated and market-based drinking water, wastewater and other related services to an estimated 15 million people in 47 states and Ontario, Canada. More information can be found at www.amwater.com.