WaterWorld Weekly Newscast, April 4, 2016
Transcript for the WaterWorld Weekly Newscast for the week of April 4, 2016.
Apr 5th, 2016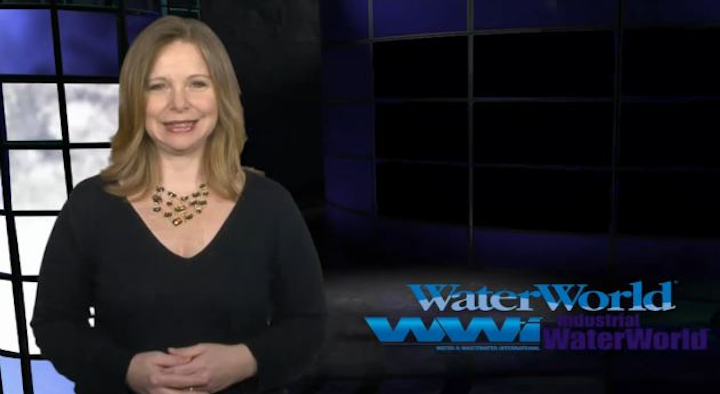 The following is a transcript for the WaterWorld Weekly Newscast for the week of April 4, 2016.
Hi, I'm Angela Godwin for WaterWorld magazine, bringing you water and wastewater news headlines for the week of April 4th. Coming up...
Fukushima 'ice wall' activated
USDA to invest $103M in watershed projects across U.S.
Wyland Foundation launches annual water conservation challenge
PA to invest $1.2M in acid mine drainage cleanup projects
Improved California snowpack won't end drought
[story1]
Efforts to contain and control contaminated water from the crippled reactors at Japan's Fukushima Daiichi nuclear power plant are now focused on some pretty cool technology -- literally.
TEPCO started operation last week of what has come to be known as an 'ice wall' around the plant's damaged reactors.
If all goes according to plan, more than 1,500 refrigeration pipes placed in a trench around the four damaged reactors will freeze the soil, creating a barrier around the contaminated area -- stopping groundwater from intruding and mixing with the spent cooling water.
The freezing will take place in phases over the next few months.
The $312 million wall was built by Kajima Corp. and funded by the Japanese government.
[story2]
USDA announced last week that it's investing up to $103 million in vital watershed projects in 19 states across the country.
Of that amount, USDA's Natural Resources Conservation Service will invest $93 million in Emergency Watershed Protection Program assistance to help state and local governments with recovery projects to address damage caused by floods, hurricanes, wildfires and other natural disasters.
An additional $10.4 million in Watershed Rehabilitation Program funding will help communities rehabilitate aging dams that protect lives, property and infrastructure like drinking water in rural communities downstream.
For a detailed list of projects by state, visit nrcs.usda.gov.
[story3]
For five years now, April has come to be synonymous with water conservation awareness, as the Wyland Foundation and its partners once again kick off the National Mayor's Challenge for Water Conservation.
For the month of April, the competition challenges participants to promote drought resiliency, protect watersheds, and ultimately reduce stress on aging water infrastructure by pledging to be water-wise.
The annual competition rewards residents who heed the call with a chance to win an all-new 2016 Toyota Prius, home irrigation makeovers, environmentally friendly clean products, and hundreds more eco-friendly prizes.
Last year, mayors from 36 states encouraged residents to make over 390,000 pledges.
To learn more, visit mywaterpledge.com.
[story4]
Four projects in Pennsylvania will receive nearly $1.2 million in funding from the AMD Set Aside Program to mitigate acid mine drainage and support programs that improve water quality in watersheds, wetlands, and fisheries that have been impaired by AMD.
The four projects include two in Elk County, one in Fayette County, and one in Schuylkill County.
Funding for the AMD Set Aside Program comes from a fee on the active mining industry designated in the Federal Surface Mining Conservation and Reclamation Act.
[story5]
California water officials say this winter was just average for snow and rain. Much better than the previous four years of dry weather, but not enough to end the state's historic drought. AP's Haven Daley has more.
[insert news package:
[OUTRO]
For WaterWorld magazine, I'm Angela Godwin. Thanks for watching.