WaterWorld Weekly Newscast, April 25, 2016
A transcript of the WaterWorld Weekly Newscast for April 25, 2016.
Apr 25th, 2016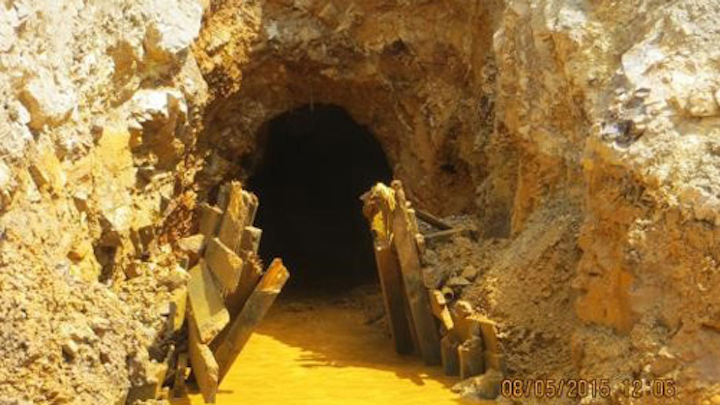 The following is a transcript of the WaterWorld Weekly Newscast for April 25, 2016.
Hi, I'm Angela Godwin for WaterWorld magazine, bringing you water and wastewater news headlines for the week of April 25. Coming up...
McCain calls for investigation of EPA response to mine spill
Three charged in connection with Flint water crisis
New test checks for groundwater contamination from fracking
Texans begin clean up after historic flooding
[story1]
During a congressional hearing on the Gold King mine spill last week, Senator John McCain called for criminal investigation into EPA's actions leading up to and after the incident.
He said the agency has not done enough and that a DOJ investigation is warranted.
In August 2015, while the EPA was conducting cleanup operations in Colorado, a blowout at the Gold King mine spilled about 3 million gallons of acid mine wastewater into the Animas River.
EPA has been criticized for taking two days to notify Navajo Nation officials of the spill, which ultimately flowed to the San Juan river and through tribal lands.
[story2]
Two state official and one Flint water employee were criminally charged last week for their involvement in the Flint water contamination crisis.
Stephen Busch and Michael Prysby with the state Department of Environmental Quality and Flint utilities administrator Michael Glasgow were all charged with tampering with evidence.
Busch and Prysby were additionally charged with conspiracy, misconduct in office and violations of drinking water law.
Both have pleaded not guilty.
Glasgow has yet to appear in court.
Michigan Attorney General Bill Schuette said these charges are just the beginning and that more will follow.
[story3]
Researchers from the Universities of Edinburgh and Glasgow and the Scottish Universities Environmental Research Centre have developed a test to identify contamination of shallow groundwater from unconventional gas extraction techniques, such as fracking.
The test essentially enables the "fingerprinting" of methane gas. By analyzing the fingerprint, scientists can determine the origin and depth of the methane gas to pinpoint its source.
The researchers say the test will enable gas exploration and extraction to be carried out responsibly and should help address public concerns over this technology.
[story4]
Some Houston-area residents are just beginning to clean up and salvage their belongings after heavy rains caused major flooding across the region. AP's John Mone has more.
[insert news package]
[OUTRO]
For WaterWorld magazine, I'm Angela Godwin. Thanks for watching.