Zurn's water efficiency expertise recognized in White House report
Zurn is the only company in the plumbing products category to be included in the report.
Apr 20th, 2016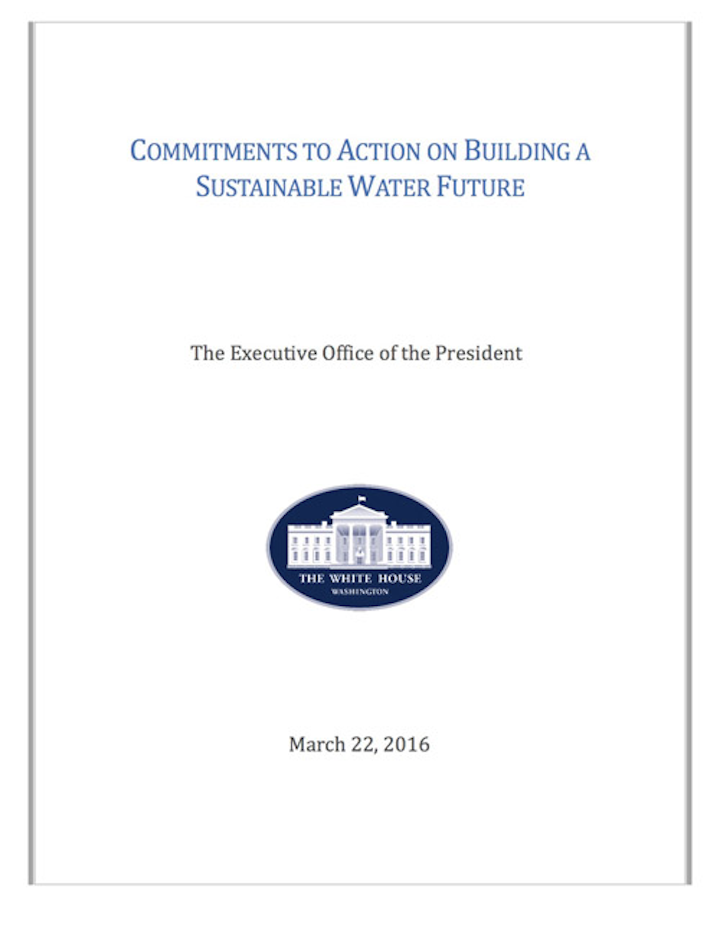 ERIE, PA, April 20, 2016 -- Zurn Industries, LLC's industry-leading programs and expertise to deliver and advocate for water efficiency, received recognition in a new White House report about bringing sustainability to the nation's water resources.
The report recognizes Zurn as an agent of public awareness, one of many water efficiency approaches the company undertakes. The White House report states, "many Americans don't know where their water comes from, the underlying stresses facing their water supply, or approaches that can be adopted to help ensure long-term water security."
The report, entitled "Commitments to Action on Building a Sustainable Water Future," acknowledges Zurn's ongoing plan of action:
Zurn Industries LLC will provide water-efficiency training to 1,000 municipal agencies and utilities as well as 10,000 building owners, architects, engineers, and contractors. The training will be focused on reducing water use through water-efficient products and practices with the goal of saving 114 billion gallons of water over the next decade.
"Water is the new oil," says Aline Daniel, Director of Sustainability at Zurn. "For that reason, Zurn long ago committed itself to providing complete, turn-key services to help customers audit their building's water usage, apply for any available government rebates, and a host of other services to drive water efficiency. Of course, Zurn also offers the widest breadth of engineered water solutions that enable people to use only the least amount of water necessary."
The report, dated March 22, 2016, coincided with the first-ever White House Water Summit to highlight, in part, "innovative strategies that will catalyze change across the ways in which we use, conserve, protect, and think about water in the years to come."
Zurn is the only company in the plumbing products category to be included in the report. Otherwise, the White House listed hundreds of institutions representing a broad spectrum of government agencies, technological and environmental institutes, universities, alliances, networks and other water-conservation entities.
To read the entire White House report, visit http://www.zurn.com/standupfortheearth.
About Zurn Industries
Zurn Industries, LLC is a recognized leader in commercial, municipal, healthcare and industrial markets. Zurn offers the largest breadth of engineered water solutions, including a wide spectrum of sustainable plumbing products. Zurn delivers total building solutions for new construction and retrofit applications that enhance any building's environment. For more information, visit www.zurn.com.