WaterWorld Weekly Newscast, May 23, 2016
A transcript of the WaterWorld Weekly Newscast for the week of May 23, 2016.
May 23rd, 2016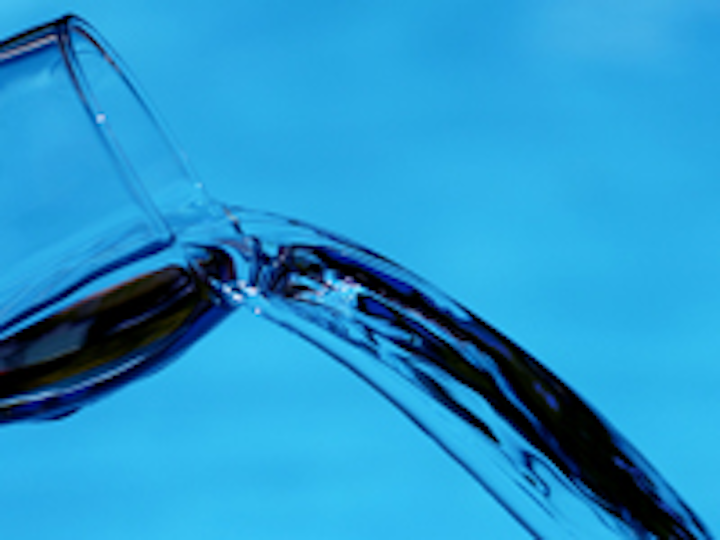 The following is a transcript of the WaterWorld Weekly Newscast for the week of May 23, 2016.
Hi, I'm Angela Godwin for WaterWorld magazine, bringing you water and wastewater news headlines for the week of May 23. Coming up...
[INTRO TEASERS]
EPA establishes health advisory for PFOA, PFOS in drinking water
California eases water restrictions, adopts localized approach
Gov. Snyder establishes board to eliminate lead poisoning
Corpus Christi hopes to lift boil water advisory
[story1]
Last week, the Environmental Protection Agency established health advisories for PFOA and PFOS based on the agency's assessment of the latest peer-reviewed science.
To provide Americans, including the most sensitive populations, with a margin of protection from a lifetime of exposure to PFOA and PFOS from drinking water, EPA has established the health advisory levels at 70 parts per trillion.
PFOA and PFOS are fluorinated organic chemicals used in a number of industrial processes and manufacture of products, including carpets, clothing, and non-stick cookware.
Recently, elevated levels of these compounds have been found in a number of communities, including Merrimack and Litchfield, NH, Hoosick Falls, NY, and North Bennington, VT.
The agency said the new advisories replace previous provisional advisories established in 2009 and will help those who oversee drinking water systems take the appropriate actions to protect residents.
EPA said it will continue to evaluate new evidence as science on health effects of these chemicals evolves.
[story2]
Last week, the California State Water Resources Control Board approved a measure allowing local water districts to set their own conservation goals, easing the statewide mandatory water conservation order enacted last year.
Water districts will still be required to report water-conservation targets to state officials, but they will be "based on water supply and demand forecasts tailored to their areas."
Districts must be able to ensure a three-year supply assuming three more dry years; those with a shortfall will have to make up the difference with an equal percentage of conservation.
A few of the previous emergency water conservation measures were retained, including watering down sidewalks, and restaurants serving water only upon request.
Regulators said they will be monitoring the new approach closely and are prepared to bring back the previous mandate early next year if necessary.
[story3]
Michigan Governor Rick Snyder announced last week that he's forming a statewide Child Lead Poisoning Elimination Board.
The 12-member board will aim to develop a strategy to not just reduce but eliminate childhood exposure to lead across the state in the wake of the water contamination in Flint.
The board will focus on a number of key initiatives, including lead testing, follow up, programming to eliminate risk factors, completing investigations, and improving data and reporting.
The board is expected to submit a report by November.
[story4]
Corpus Christi, Texas, issued a boil water advisory on May 13 that it hopes to be able to lift this week.
The advisory was issued after low levels of chlorine disinfectant residuals were detected in the distribution system. Despite inadequate disinfectant, the city maintains that no E. coli has been detected.
Last week, in an effort to stabilize disinfectant levels, the city announced a switch to free chlorine for a period of 30 days.
The city hopes to be able to lift the boil order once the new disinfectant makes its way through the distribution system.
Residents have been warned that they may experience a noticeable change in taste and odor.
This is Corpus Christi's third boil water advisory in 10 months.
[OUTRO]
For WaterWorld magazine, I'm Angela Godwin. Thanks for watching.