Chicago's South Water Purification Plant receives infrastructure upgrade from Siemens
Electrical upgrades to water plant's infrastructure to result in more efficient water flow throughout the facility.
May 18th, 2016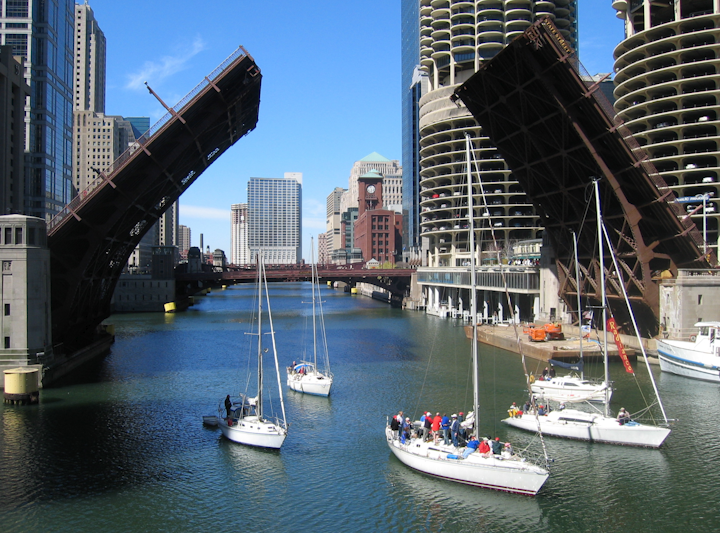 ATLANTA, GA, May 18, 2016 -- Siemens is providing critical power infrastructure technology to upgrade the Chicago Department of Water's South Water Purification plant that will save the city up to $4 million a year in energy and maintenance costs. The technology, including medium voltage switchgear and control, low-voltage switchgear and power transformers, will allow the plant to distribute power more efficiently to key process points throughout the plant to keep water flowing. Together with the James W. Jardine Water Purification Plant, these two plants provide nearly one billion gallons of clean, drinkable water from Lake Michigan daily for over five million Chicagoans and 125 surrounding suburbs.
"Delivering fresh water to a city the size and scope of Chicago is an enormous undertaking and relies on the purification plants that bring this water from Lake Michigan to operate as efficiently and reliably as possible," said Kevin Yates, president of Siemens Energy Management. "We're proud that Siemens technology will help the City of Chicago modernize their essential water infrastructure while saving energy and maintenance costs in the process." Siemens engineers worked with project partners to integrate the technologies into one single solution that allows for rapid responses, enabling the plant to operate more efficiently.
In 2012, Siemens worked with the City to convert the Springfield Avenue Pumping Station from traditional steam turbines and boilers to cleaner, more energy efficient electric pumps. Siemens also installed power infrastructure equipment as part of the project which included panelboards, switchboards, switchgear and busway systems. The infrastructure upgrades resulted in approximately $7.5 million annually in energy and operating cost savings. According to the Department of Water, the pumping station reduces carbon emissions by 17,380 tons each year, based on current water pumping rates, equivalent to taking 2,888 vehicles off of the road.
The upgrade began in May 2016 and will be complete later this year. Siemens has provided infrastructure, energy, industry and healthcare technologies to the Illinois International Port District, Chicago Public Schools, Soldier Field, the Chicago Park District, Chicago Housing Authority, Commonwealth Edison and St. Alexius Medical Center, among many other Illinois-based companies and organizations.
Siemens Corporation is a U.S. subsidiary of Siemens AG, a global powerhouse focusing on the areas of electrification, automation and digitalization. One of the world's largest producers of energy-efficient, resourcesaving technologies, Siemens is a leading supplier of systems for power generation and transmission as well as medical diagnosis. With approximately 348,000 employees in more than 190 countries, Siemens reported worldwide revenue of $86.2 billion in fiscal 2015. Siemens in the USA reported revenue of $22.4 billion, including $5.5 billion in exports, and employs approximately 50,000 people throughout all 50 states and Puerto Rico. To receive expert insights sign up for Siemens' U.S. Executive Pulse leadership blog. Follow us on Facebook and Twitter at www.twitter.com/siemensUSA.